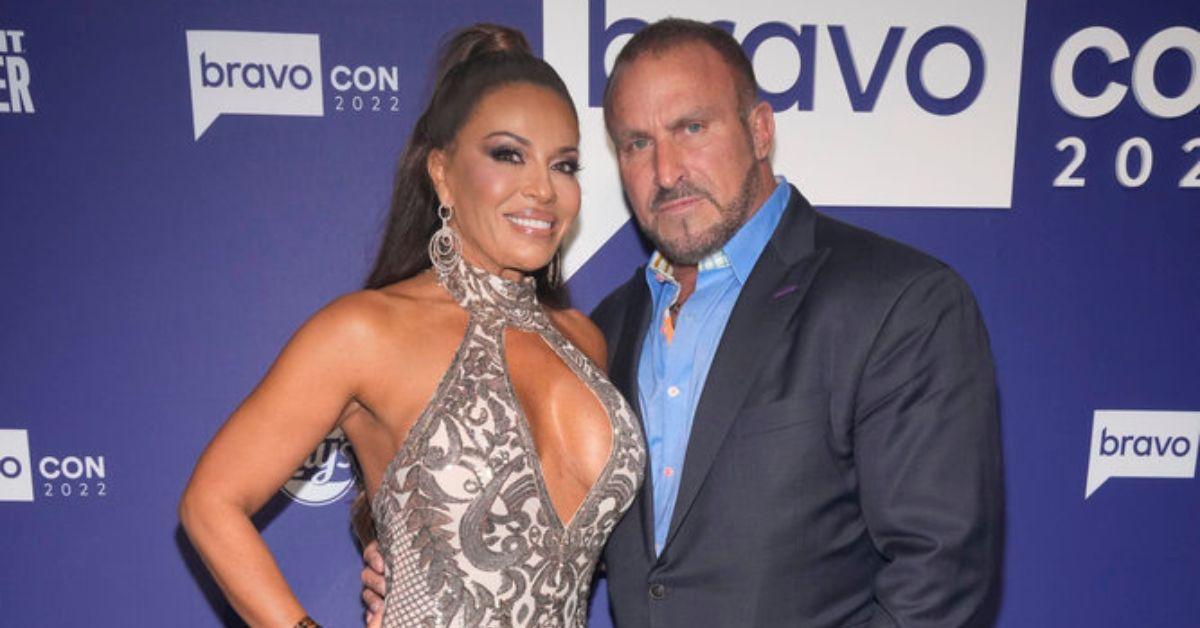 Dolores and Frank Catania's Relationship Was Solid Before 'RHONJ'
Dolores and Frank Catania's post-divorce dynamic has been a significant part of her time on 'RHONJ.' Here's their full relationship timeline!
Despite its name, the beauty of The Real Housewives franchise is the fact that it celebrates a variety of families that most people can relate to. The series only has a handful of "traditional" or nuclear families, with most of the Bravolebrities figuring out their idea of what family can look like.
On The Real Housewives of New Jersey, Dolores Catania seemingly mastered having a friendship with an ex. She and Frank Catania have been in each other's lives longer than they were married.
Article continues below advertisement
Over the years, fans have applauded Dolores and Frank for their unwavering love for one another. But, despite their bond, the exes have endured many ups and downs.
Let's look at Dolores and Frank Catania's relationship timeline!
1994: Dolores and Frank Catania got married.
Before the world knew her name, "Paterson Dolores" had a life far away from the Housewives universe. In 1994, she and Frank got married. At the time, the former corrections officer was overjoyed for her life ahead with the handsome attorney.
Article continues below advertisement
1995: The couple welcomed their first child, Gabrielle "Gabby" Catania.
One year after Dolores and Frank's wedding, she gave birth to their daughter, Gabrielle, "Gabby." Many RHONJ fans have watched Gabby, who graduated from veterinary school in 2021, on the show with her mom and dad.
Article continues below advertisement
1998: Dolores filed for divorce from Frank while pregnant with their son, Frank Jr.
Although Dolores and Frank are close now, she wanted nothing to do with her muscleman ex in the late '90s. In 1998, Dolores filed for divorce after discovering Frank cheated on her with another woman. Despite being pregnant with their son Frank Jr. then, Dolores said it was the right move for their family.
Article continues below advertisement
"We had a very difficult time years ago, and I had a lot of pain and anger to deal with," Dolores told HuffPost of the split in 2016. "I mean, he cheated (he isn't with that woman now, thank God) and ended up leaving us right before I was supposed to give birth," Dolores said. "It took a lot of blood, sweat, and tears, but we were able to work it out. It certainly wasn't always easy or anything like it looks now."
Article continues below advertisement
2016: Dolores and Frank Catania show off their friendly divorce on 'RHONJ.'
After years of "healing" off-screen, Dolores shared her family's dynamic when she became a full-time cast member on RHONJ in Season 7.
While fans remember seeing Dolores as a "friend" of RHONJ during Seasons 1–6, her and Frank's friendship brought the couple a brand new fanbase, as many wondered about the secret to their perceived success. During their first seasons, they were both dating other people.
Article continues below advertisement
"There are a lot of men claiming their wives or girlfriends made them watch the show who come up to my ex-husband to praise how we've been able to divorce so amicably," Dolores said in 2016, per HuffPost. "And women come to me and ask about this, but Frank has really gotten that question and been recognized."
Article continues below advertisement
2018: Frank and Dolores moved in together after Frank's breakup.
Even though many co-parents and divorcees agreed with Dolores and Frank's mature approach to breaking up, even the healthiest exes couldn't see themselves actually living with their former spouse. However, that's exactly what the business partners did in 2018.
Following years of working side-by-side in their real estate company, Dolores and Frank decided to live under the same roof! In 2018, Frank moved back in with Dolores after ending his 11-year relationship with his girlfriend, Ellie.
Article continues below advertisement
Although Dolores received plenty of side eyes due to their living arrangement, she declared nothing was happening between her and her ex. Dolores shared that she was simply helping her friend grieve his relationship and felt they needed to be together during his stressful time.
Article continues below advertisement
"Not everyone gets our relationship, but it's very simple," Dolores said on the show. "Frank and [his girlfriend] are still on a break. My ex-husband lives back home, and he needs me right now. And having Frank back in the home is very nice. He fixes everything. Helps me with the dogs. He's good company. It's kind of nice."
Article continues below advertisement
November 2018: The BFFs publicly dealt with Frank's disbarment as an attorney.
As we've seen from her time on RHONJ, Dolores doesn't like being played, especially regarding her family. But in 2018, she discovered someone within her family kept a secret from her that came out on the show. During Season 9 of RHONJ, Dolores discovered that Frank withheld his disbarment from her for several months, even denying it was happening at the RHONJ Season 8 reunion.
Article continues below advertisement
Frank was reportedly disbarred for allegedly misappropriating his client's funds during his years as an attorney. Although Dolores was "pissed off" that Frank lied to her, she admitted that she understood why her ex kept the big news to himself.
"It was so devastating what he went through that I understand it was too hard to tell me," Dolores told The Daily Dish in November 2018. "So I have compassion for him. It's not acceptable, but I kind of understand where it came from."
Article continues below advertisement
2019: Dolores admitted she wouldn't be "cool" with one of her friends dating Frank.
Thankfully, Dolores and Frank resolved their issues from Frank's disbarment and continued living comfortably under one roof in 2019. However, Dolores clarified that she would never be OK with someone from her inner circle dating her ex-husband and baby daddy.
Article continues below advertisement
During a December 2019 appearance on Watch What Happens Live, a caller asked Dolores how she would feel if one of her pals dated Frank. Dolores quickly showed the fan that she didn't like joking. She said, "You don't do that with friends." The mother of two then stressed it "would not be cool" if one of her friends dated Frank before Andy Cohen quickly moved on to the next topic.
Article continues below advertisement
2020: Frank moved in with Dolores's now ex-boyfriend, David Principe.
Dolores's vehement objection to Frank dating someone in her friend group came after she had already moved on with a new man. In 2016, she began dating David Principe, who made multiple appearances on RHONJ.
Throughout their relationship, David became close with Dolores's family, including Frank. In March 2020, Dolores shared on WWHL that Frank temporarily moved into David's house when he broke both of his legs.
Article continues below advertisement
"They live together," Dolores said on the show. "I don't live there. He's in David's house."
As host Andy Cohen listened in disbelief, Dolores added that Frank and David had become so close that she watched as her boyfriend at the time volunteer to bathe her ex-husband.
"David wakes up in the middle of the night to give him his medicine," she said. "David gave him a shower!"
Article continues below advertisement
2021: The exes admitted to being each other's "soulmate."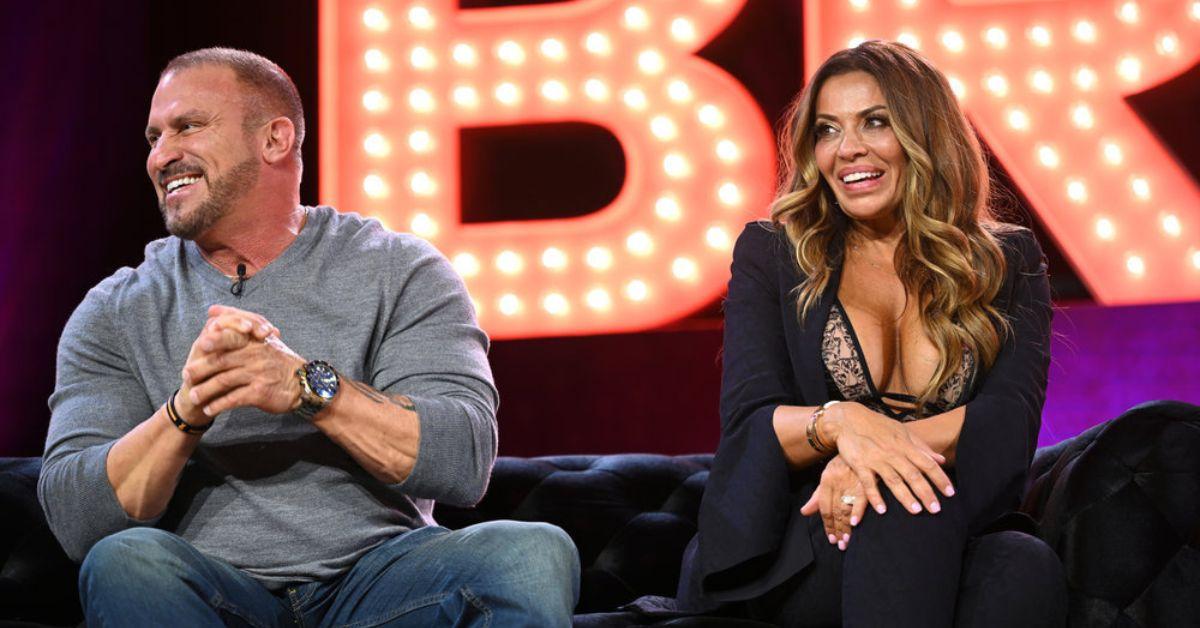 In a May 2021 episode of RHONJ, a psychic told Dolores that her boyfriend at the time, David, wasn't the man she would spend the rest of her life with. While the psychic never shared who her soulmate was, Frank said anyone watching them on RHONJ should know the answer to that.
"Listen, I'm Dolores's soulmate," Frank told Andy on WWHL. "Even though we're not romantically involved, I'm still her soul mate."
Article continues below advertisement
Following Frank declaring himself as Dolores's "soulmate," the Bravo star couldn't object to her ex's words.
"Safe to say I agree with him," Dolores told E! News. "You know, a soulmate, I don't think, has to be an intimate relationship. A soulmate can be a dog, a soulmate can be a child, or a best friend, and Frank is definitely my soulmate in the fact that I've done past life things, and it says me and Frank have been bonded for a long time together, so I could see that. I don't deny that. It's OK, you know?"
Article continues below advertisement
2022/2023: Dolores made it official with a new man, which caused issues with Frank.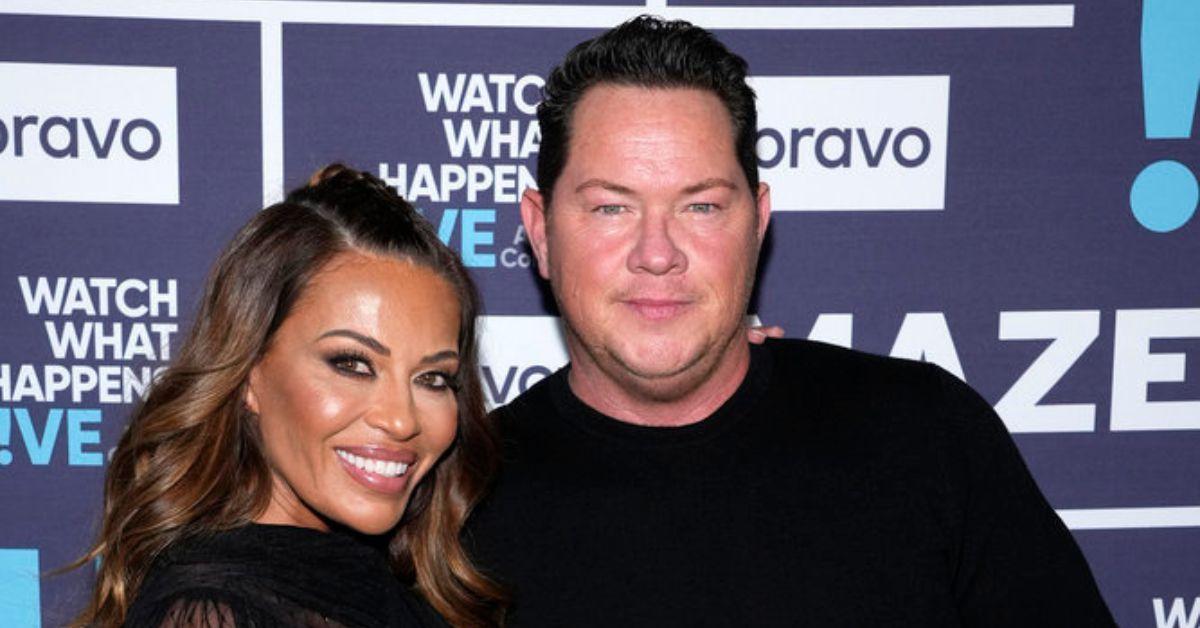 Dolores might agree that Frank could be her soulmate, but that doesn't mean she will stop looking for an alternative. In late 2021, rumors swirled she moved on with a new man named Paul "Paulie" Connell.
By Valentine's Day 2022, Dolores and Paulie were Instagram official, and she has seemed smitten with the Irish businessman ever since. After Dolores went public with her new man, she tried to remain focused on their budding relationship. However, Frank hasn't made it easy. He has insulted Paulie in numerous interviews and called him names like Buzz Lightyear.
Article continues below advertisement
The drama between Paulie and Frank intensified. Frank accused Dolores of straying away from their "family," the one with just them and their kids. Their new dynamic was a significant part of RHONJ Season 13. Ahead of the season, Dolores told Distractify that while she and Frank will "always" be there for each other and their family, she doesn't see them getting back together in the way some RHONJ fans hope.
Article continues below advertisement
"Frank and I will always be together; we share a life together," Dolores said in February 2023. "We share children together. I've made it my business to keep that together. What they [fans] see Frank being upset about is a change in the dynamics of it. Being so available for him and being around; that was OK. But I have someone in my life who wants to be that person."
Article continues below advertisement
"Frank and I will always be friends," she continued. "And that's what we're like; we were best friends. But as a couple, never, no. I mean, you'd never say never — but as a couple, I can say we haven't been that in over 25 years. People liked our chemistry together because we were fine. And we got along, just like a girlfriend."