The 'RHONJ' Season 13 Reunion Seating Chart Shenanigans Could Cause Ongoing Drama
Season 13 of 'RHONJ' had multiple feuds far from over and sworn enemies were seated uncomfortably close at the reunion. See where everyone will sit!
Article continues below advertisement
Hosted by Andy Cohen, the entire cast will come together to confront their co-stars after a year of messy confessionals and social media chatter. The seating chart for the reunion has been confirmed and is just as crucial as the showdown itself.
Let's see where each RHONJ star will sit on the big day!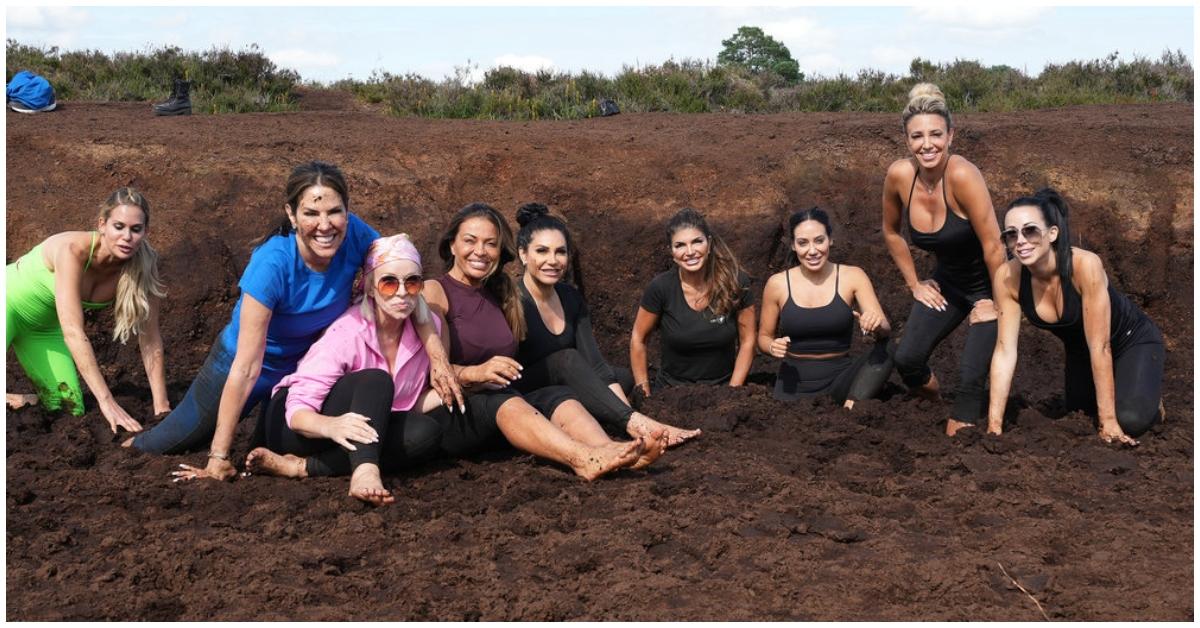 Article continues below advertisement
The 'RHONJ' Season 13 reunion seating chart puts the ladies face-to-face with their enemies.
The entire Season 13 of RHONJ gave the cast plenty of opportunities to spew chaotic remarks at one another, and it looks like the reunion will be more of the same based on the eating chart.
Article continues below advertisement
Andy was placed in the center, where he has sat in nearly every Bravo reunion. Melissa, Margaret, and Rachel, who will make her reunion debut, are to Andy's left side. Meanwhile, Andy's right side includes Teresa, Jennifer A., Dolores, and newbie Danielle. While their photos weren't on the diagram, friends Jennifer Fessler and Jackie Goldschneider filmed the reunion in April, and the trailer shows them sitting a few feet away from Andy.
Article continues below advertisement
The reunion's seating chart seemed strategically placed for the Season 13 enemies to air their grievances to each other's faces. Fans will undoubtedly see how it affects some ongoing RHONJ feuds, especially Teresa and Melissa's.
Teresa and Melissa have battled at reunions many, many times over. Still, Melissa seemingly parted ways with her sister-in-law for good when she and Teresa's brother, Joe Gorga, skipped Teresa and Louie's wedding in August 2022.
The reunion trailer showed that the family's problems aren't going anywhere when it opened with Teresa arguing with Melissa. One clip even showed Teresa alluding to Melissa being fired from RHONJ when she said she "can't wait" to no longer be around the Envy CEO.
Article continues below advertisement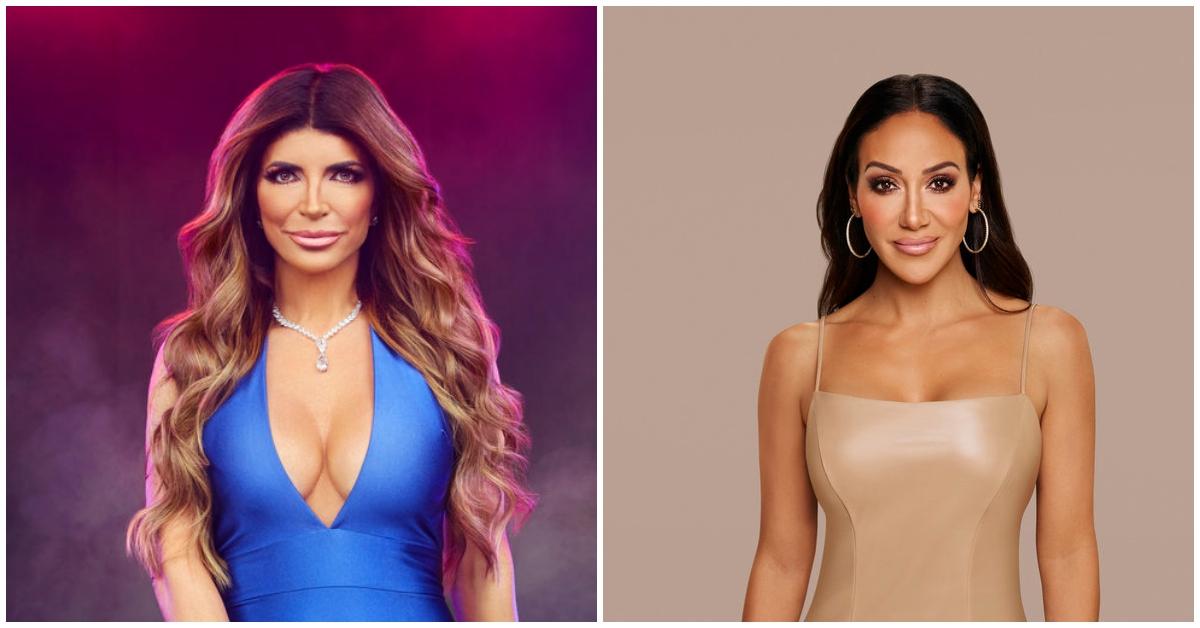 Teresa's other enemy, Margaret, is also across from the RHONJ OG at the reunion. The two have been at it since Marge made shocking abuse allegations regarding Louie. However, the reunion showed them also stamping their hate for one another when Teresa called her former friend a "devil." Margaret fired back with, "You are a criminal, and so is he," referencing Teresa's husband.
Article continues below advertisement
Additional seating assignments like Rachel and Danielle's will likely stir up some drama at the reunion. While the newcomers' feud is on the newer side, Danielle has dished out multiple fighting words towards Rachel, including her calling her co-star a "rat" in Ireland and "nasty to your core" at the reunion.
Article continues below advertisement
Why do the reunion seating charts matter on 'Real Housewives'?
The RHONJ reunion, like all of Bravo's Real Housewives reunions, is crafted by the franchise's producers. While Andy has admitted to overseeing the charts before the reunions air, he has stressed that the decision ultimately goes to the ones with the ladies during filming.
Although Andy isn't making all the seating choices, where a cast member sits at the reunion possibly affects how he interacts with them moving forward.
Article continues below advertisement
According to Slice's "scientific examination" of the Housewives seating charts, there is a hierarchy of where each lady sits based on how much heat she brought to the season.
Article continues below advertisement
The perceived hierarchy of "Queen Bees" is why fan favorites like NeNe Leakes, Kim Zolciak-Biermann, Gizelle Bryant, and Teresa always sit beside Andy at the reunions. It's also why "friends" or newer housewives sit away from the host unless they prove themselves.
Despite the ongoing banter about the reunion seating charts by fans, cast members switch from being at the end of the couch to the top all the time. Unfortunately, when that happens, it usually means they had a rough season (think Kandi Burruss at the Season 9 four-part RHOA reunion).
The Real Housewives of New Jersey three-part reunion starts on Tuesday, May 30, 2023.