'RHONJ' Star Teresa Giudice Spared No Expense for Her and Louie's Wedding Day
Teresa Giudice and Louie Ruelas's wedding was the center of Bravo's 'RHONJ' spinoff, 'Teresa Gets Married.' A look at the grand event's price tag.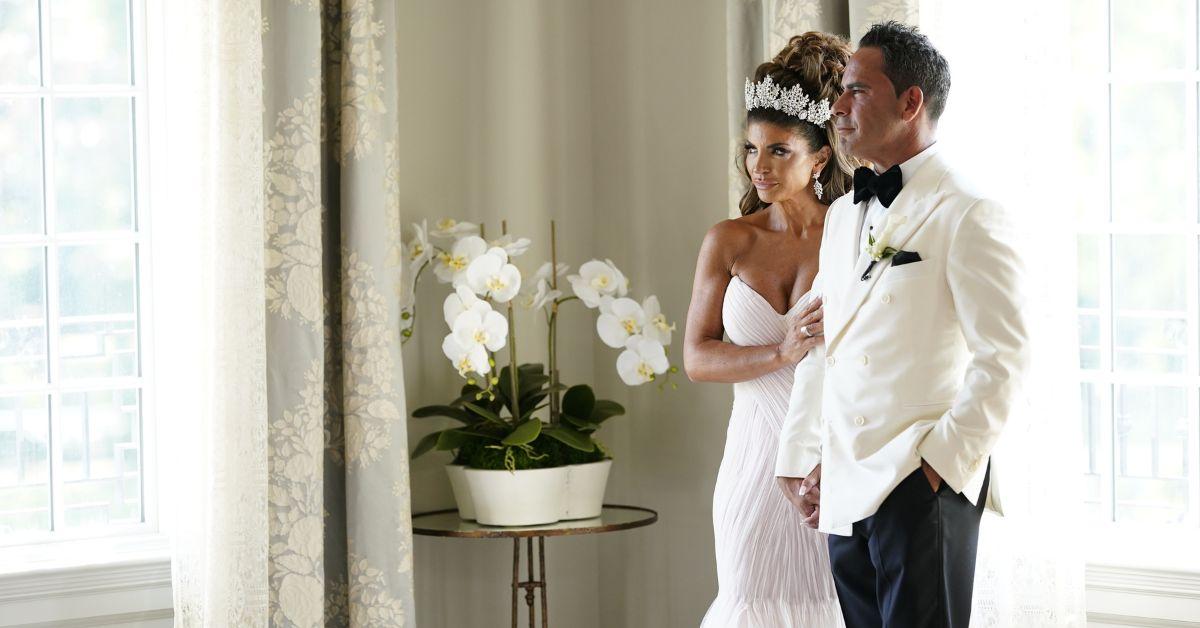 On Aug. 6, 2022, Bravo OG Teresa Giudice married her second husband, Luis "Louie" Ruelas. Teresa and Louie's love story began after her divorce from her first husband of 20 years, Joe Giudice, and was a consistently hot topic on Season 13 of The Real Housewives of New Jersey.
Throughout the season, Teresa and Louie's ongoing drama with her brother, Joe Gorga, and sister-in-law, Melissa Gorga, escalated to new heights.
Article continues below advertisement
Subsequently, Joe and Melissa skipped Teresa's wedding. Despite the chaos, Teresa and Louie moved forward with the wedding and even filmed a special — Teresa Gets Married.
In the spinoff, fans get an inside view of the Bravolebrity's extravagant wedding, which included multiple performances, a stunning hall for the ceremony, and a hairstyle that needed its own reality TV show.
But just how much did Teresa's wedding cost? Keep reading, because we've got the RHONJ star's budget details!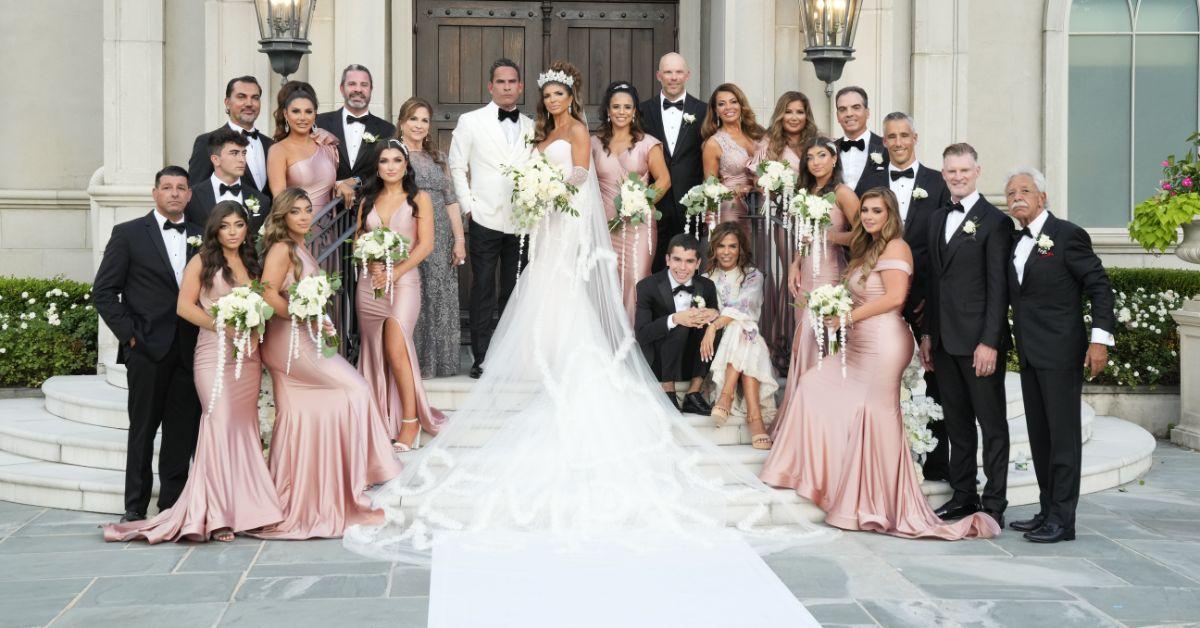 Article continues below advertisement
How much did Teresa's wedding cost? 'RHONJ' fans shouldn't be surprised by the hefty price.
Teresa spent well over $100,000 on her wedding with Louie at Park Chateau Estate and Gardens in East Brunswick, N.J. The venue alone costs at least $32,000. Additionally, they hired over 30 vendors, including a photographer, videographer, live band, drummers, saxophonist, DJ, cigar roller, ice sculptor, burlesque dancers, and aerialists, likely costing a few more thousand dollars each.
Teresa's expensive wedding also included the bride's styling choices. As many fans have already seen in photos, the bride wore a Mark Zunino mermaid gown for her ceremony.
Article continues below advertisement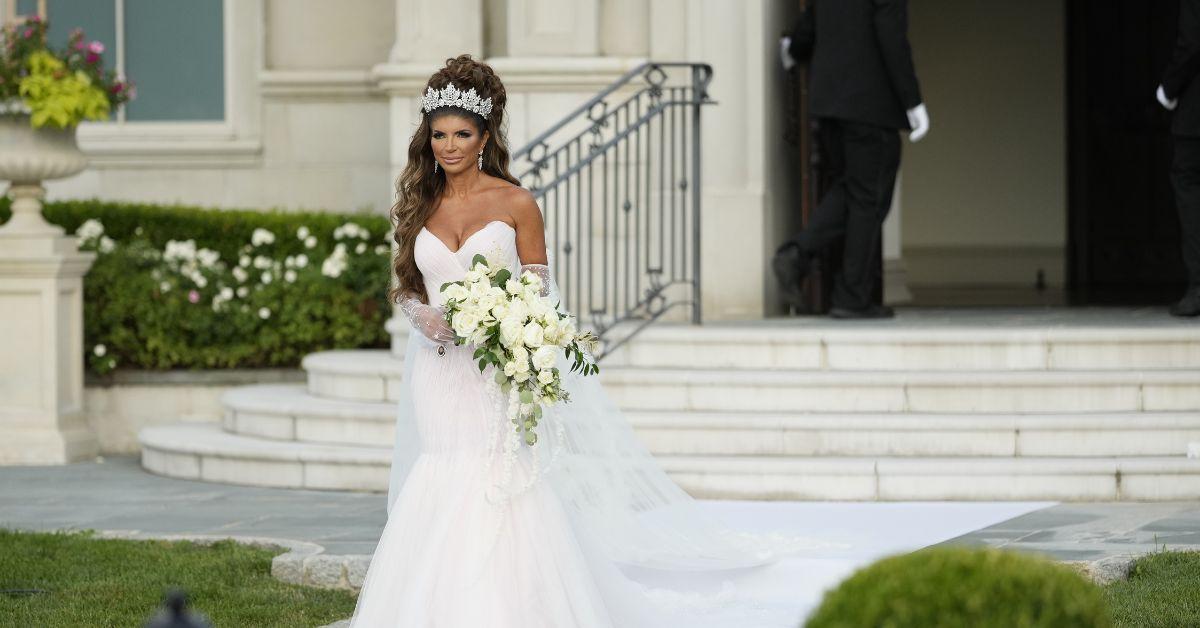 According to the wedding dress designer, the $25,000 dress had 300 yards of hand-draped English netting and a train that was 100 inches long. The gown also included a special message for Teresa's late parents, Antonia and Giancanto Gorga — "Sempre Insieme," translated to "Always Together."
Article continues below advertisement
Teresa spent $25,000 on her wedding dress and an extra reception dress, and $10,000 on her wedding hairstyle. Her hairstylist, Lucia Casazza, created a 3-pound hairdo that took three hours to complete, costing $3,000 for the bejeweled crown and styling.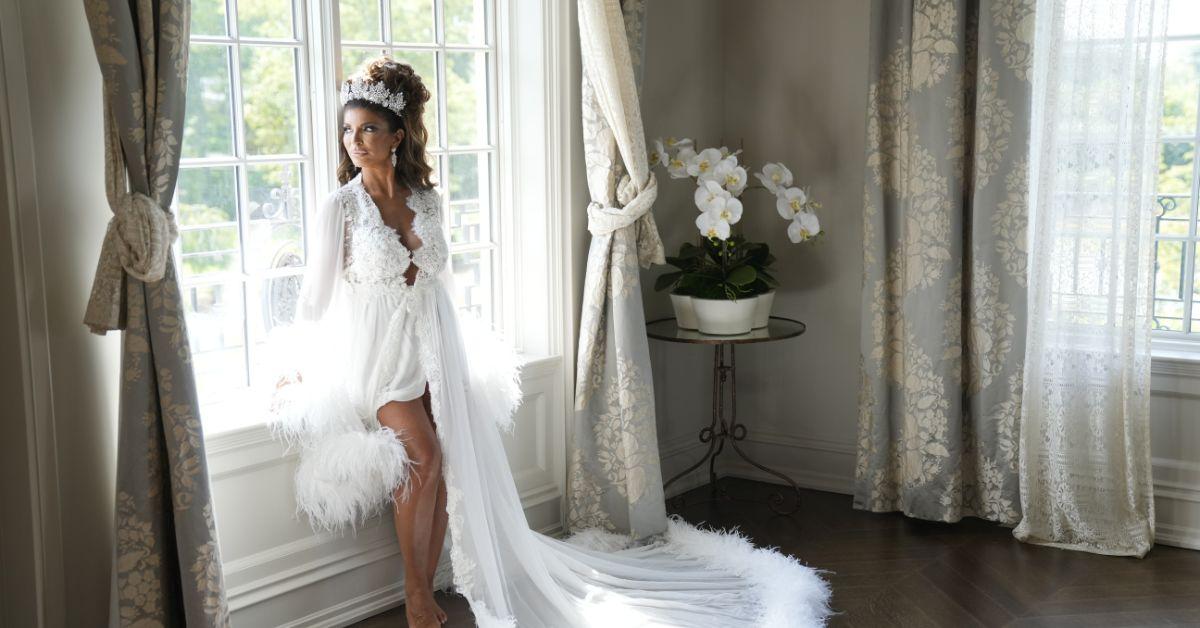 Article continues below advertisement
Teresa reportedly paid an enormous debt before her and Louie's wedding.
Before Teresa and Louie's unforgettable wedding, the couple was tied up in money trouble. Teresa reportedly owed $414,588 in restitution from the 2013 bankruptcy fraud that landed her and her ex-husband in prison, per The Sun.
Following her 15-month prison sentence, Tre paid off the restitution in 2017 but still owed $8,000 in fees years later. Fortunately, she could pay off that debt in February 2022, six months before she and Louie said, "I Do." Louie also had several ongoing court cases that were dropped before their big day.
Article continues below advertisement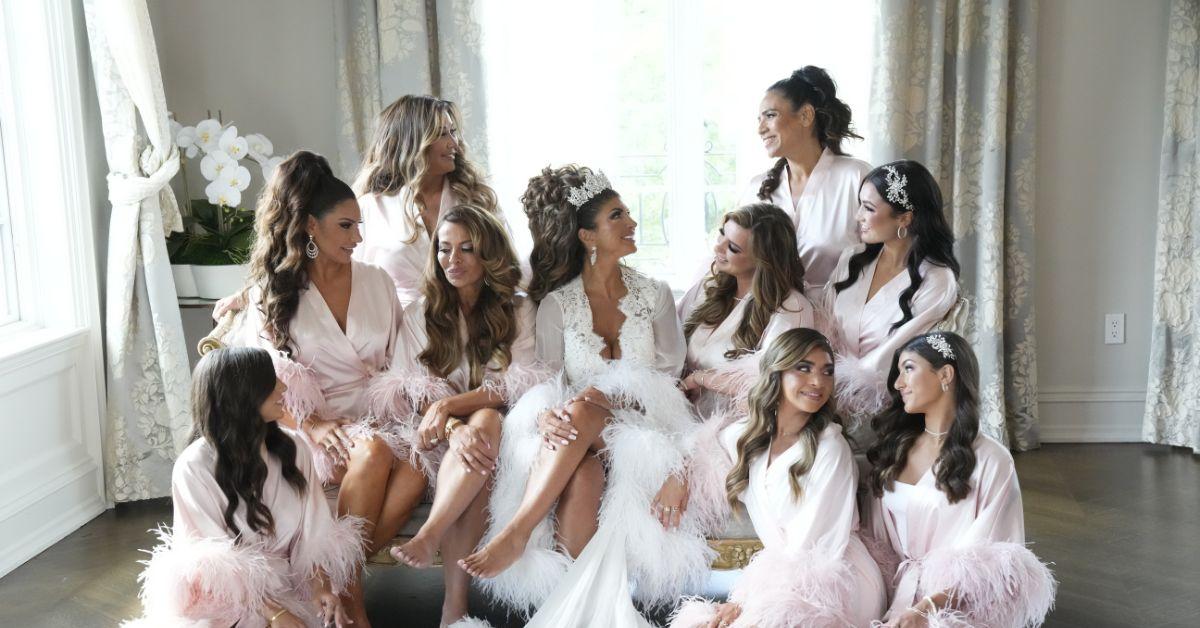 While Teresa likely wanted to pay off her debt for herself, her wedding day was undoubtedly another incentive. The event was a massive hit in the Bravoverse, as many other Housewives across the franchise, like Kenya Moore and Cynthia Bailey from Real Housewives of Atlanta and RHONY OG Jill Zarin, traveled for the big day.
Additionally, the guests seemingly had a wonderful time, which Teresa and Louie wanted as they planned the wedding.
Article continues below advertisement
"I wanted everybody to walk in and be wowed, like, 'Oh my God, this is spectacular,'" Teresa shared with New Jersey Bride in May 2023. "And that's what they did when they walked in. They were wowed."
Teresa Gets Married airs on Bravo on Tuesday, May 23, 2023. Fans can also stream the special starting May 24 on Peacock.