'RHONJ' OGs Teresa Giudice and Dina Manzo Go Way Back — Where Do They Stand Now?
Teresa Giudice's old friend, Dina Manzo, was a big part of Tuesday's 'The Real Housewives of New Jersey' episode. Are Teresa and Dina feuding?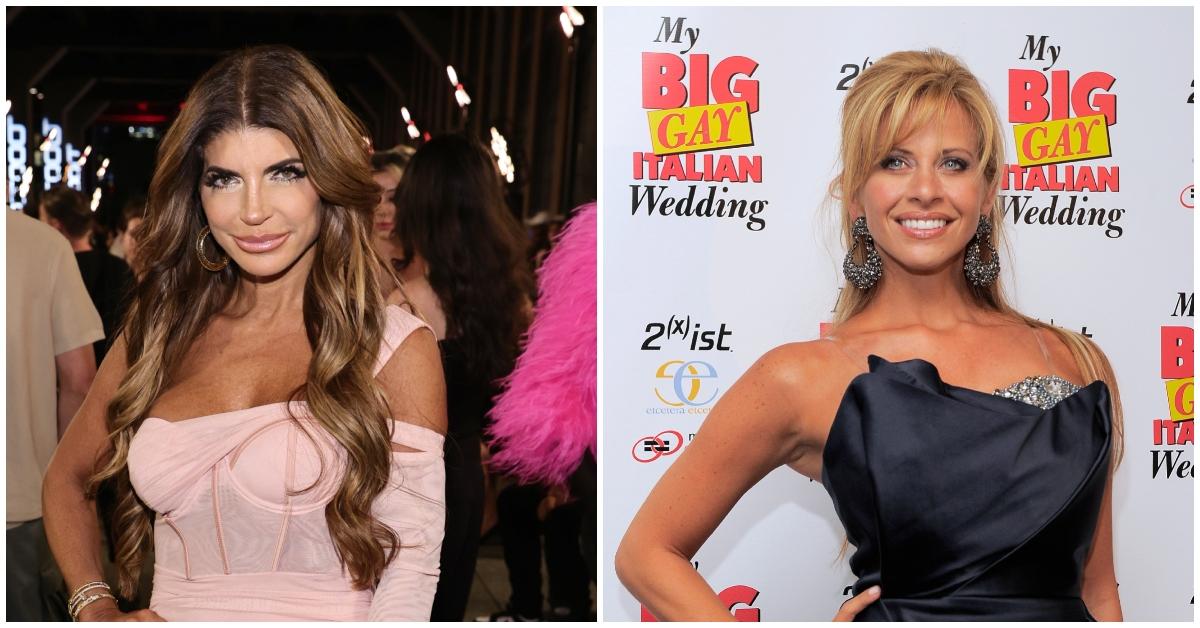 Article continues below advertisement
Before Bravo's reality TV cameras came into their lives, Caroline and Dina already had a tense relationship, later amplified by their issues airing in front of the world. Many of their castmates, such as Teresa, individually developed personal friendships with Dina and Caroline.
Unfortunately, RHONJ's April 4 episode may have confirmed Teresa and Dina are no longer friends. Keep reading to see everything that went down.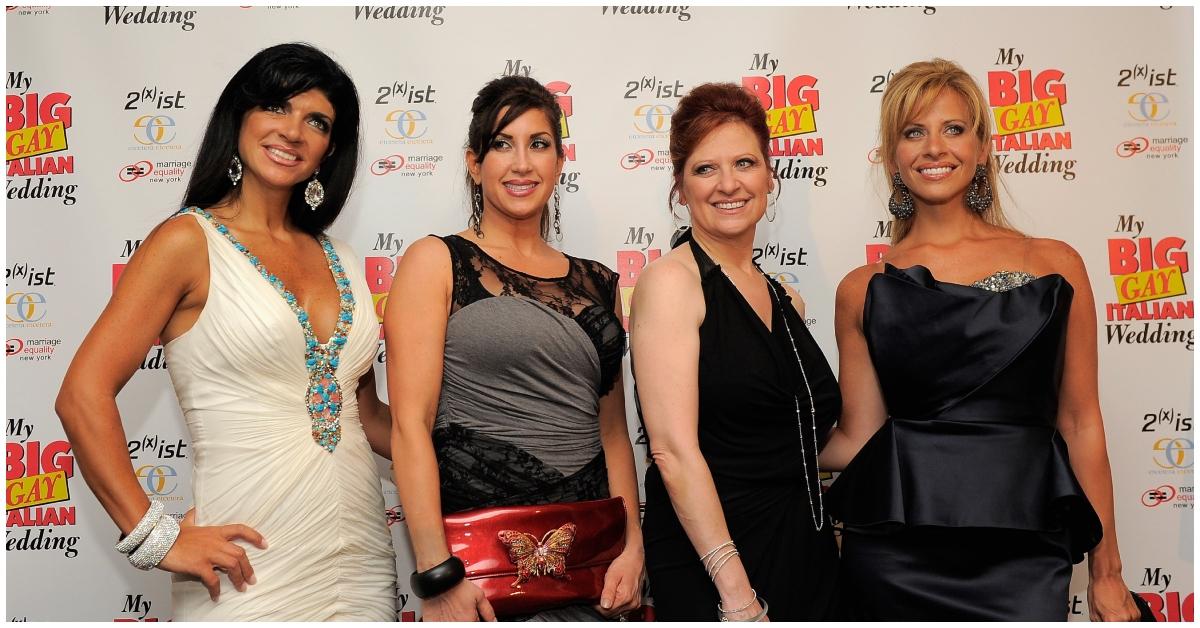 Article continues below advertisement
Teresa and Dina's feud occurred during 'RHONJ' Season 12 over Tre's wedding.
Although Dina had her own set of issues with other New Jersey stars like Danielle Staub and Dolores Catania, she and Teresa have never had a problem they couldn't return from. But Teresa's wedding plans in Season 13 caused friction between the longtime pals.
The drama occurred when Jennifer Aydin and Dolores announced at the group's coffee table reading that Teresa asked them to be bridesmaids after "meditating" over it beforehand.
Melissa Gorga instantly called bull, stating Dolores was only selected after Dina dropped out of being in Teresa's bridal party. Dina reportedly planned on being a bridesmaid but seemingly wanted nothing to do with Teresa planning the big day.
Article continues below advertisement
Why didn't Dina go to Teresa's wedding?
As fans know, RHONJ Season 13 was filmed several months before Teresa's and her husband Luis "Louie" Ruelas's wedding. Due to this, we don't feel bad confirming that Dina didn't attend Teresa's big day, which happened in August 2022.
The former RHONJ star never shared why she opted not to attend Teresa and Louie's weddings, but Teresa didn't take the decision to heart. In November 2022, Teresa discussed Dina's absence with Tamra Judge and Teddi Mellencamp on their podcast, Two T's and a Pod.
Article continues below advertisement
During the podcast's episode, Teresa said that while Dina never gave her a concrete explanation for missing her wedding, she believed the Bravo alum didn't want to be a part of the televised event.
"Once you are on TV and then you aren't on TV anymore, you don't want to be in front of the camera," Teresa said on the pod.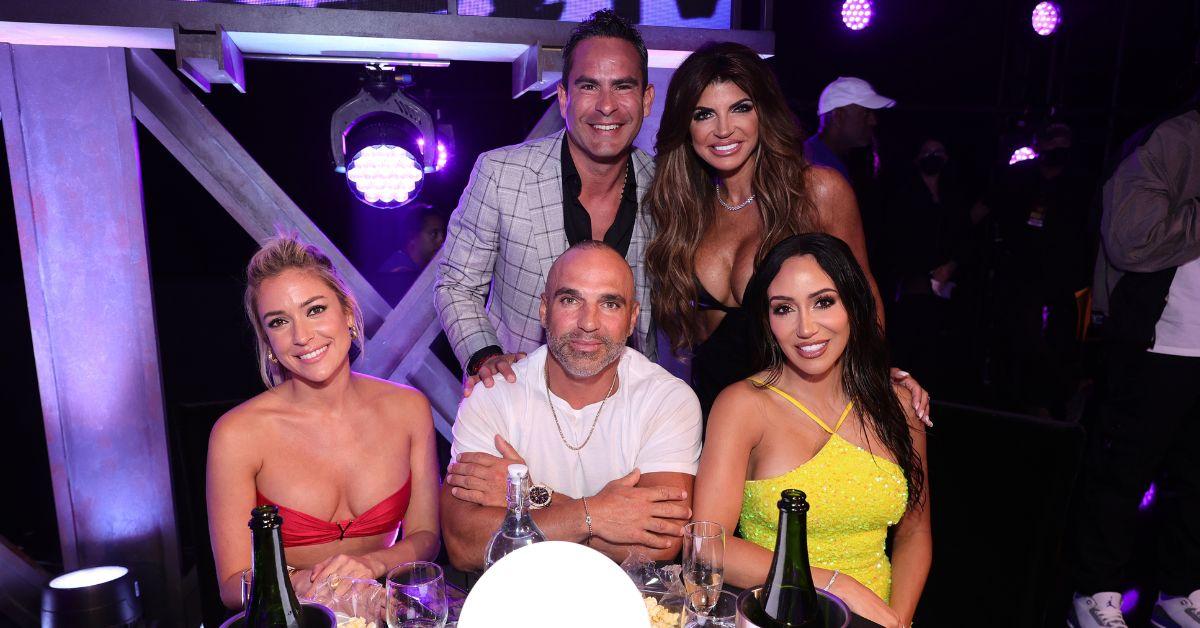 Article continues below advertisement
While Teresa believes Dina's choice not to attend her wedding wasn't a personal hit in her and Louie's relationship, Joe found a way to involve her new husband in her rumored feud with Dina. According to Joe, Dina skipped Teresa's wedding because she didn't support her and Louie, thanks to Louie's business dealings with Dina's husband, David Cantin.
In a confessional interview from Tuesday's episode, Joe says David told Joe that he and Louie were no longer speaking to each other after their business partnership went awry. Due to their friendship reportedly ending, Teresa and Dina also apparently decided to part ways.
"It ​f—ked up another relationship in Teresa's life," Joe claims in his interview.
Article continues below advertisement
Joe's claims came after he said Louie "screwed" him with the Skinny Girl pizza oven business.
Joe's claims came after he said at the Jersey Shore that Louie "screwed" him in a business deal he and his sister were starting. Joe claimed Louie and Teresa agreed to invest in a pizza oven business to honor Joe and Teresa's father, Giacinto "Nonno" Gorga, who passed away in April 2020.
Soon after they decided on the concept, Joe claimed Teresa and Louie went forward with the deal, opting to change the name to "Skinny Girl Pizza," a play on Teresa's 2010 cookbook, Skinny Italian.
Article continues below advertisement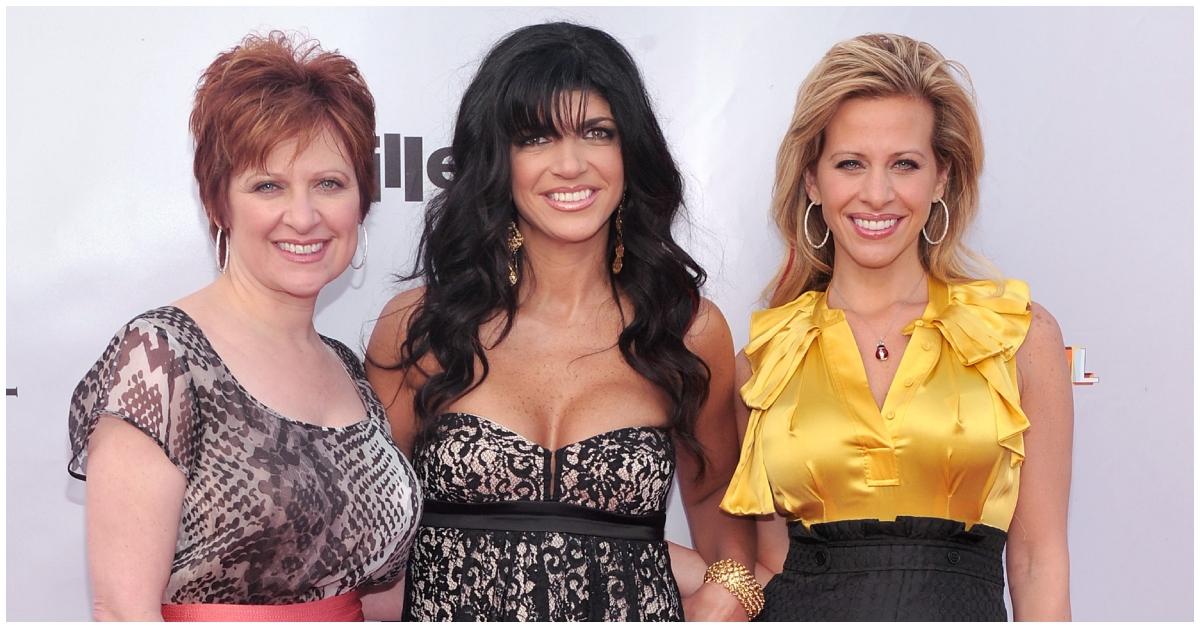 Dina Manzo confirmed she and Teresa are good, despite Joe's claims.
While Joe insists Louie ruined Teresa and Dina's friendship, Dina's recent comments about Tre allude to quite the opposite. In November 2022, Dina shared on an Instagram Stories Q&A that she and Teresa are on excellent terms, though she admits their relationship had shifted at the time, per RealityBlurb.
Article continues below advertisement
"We were never not friends," Dina stated on Instagram. "Sometimes friendships go [through phases], but in the end, true friendships will always find their way back when the time is right."
Teresa also confirmed she and Dina were in a good place when the "Namaste B$tches" host attended Watch What Happens Live in February 2023. Teresa said Dina texted her before her appearance, and they had moved on from the wedding.
The Real Housewives of New Jersey airs Tuesday nights at 9 p.m. EST on Bravo.