"I'm Going to Dance, Fall in Love, Break Some Hearts, Maybe," Says Peter Vigilante
'Too Hot to Handle' star Peter Vigilante worked as a personal trainer and influencer before applying to the show. Read on to find out more about him.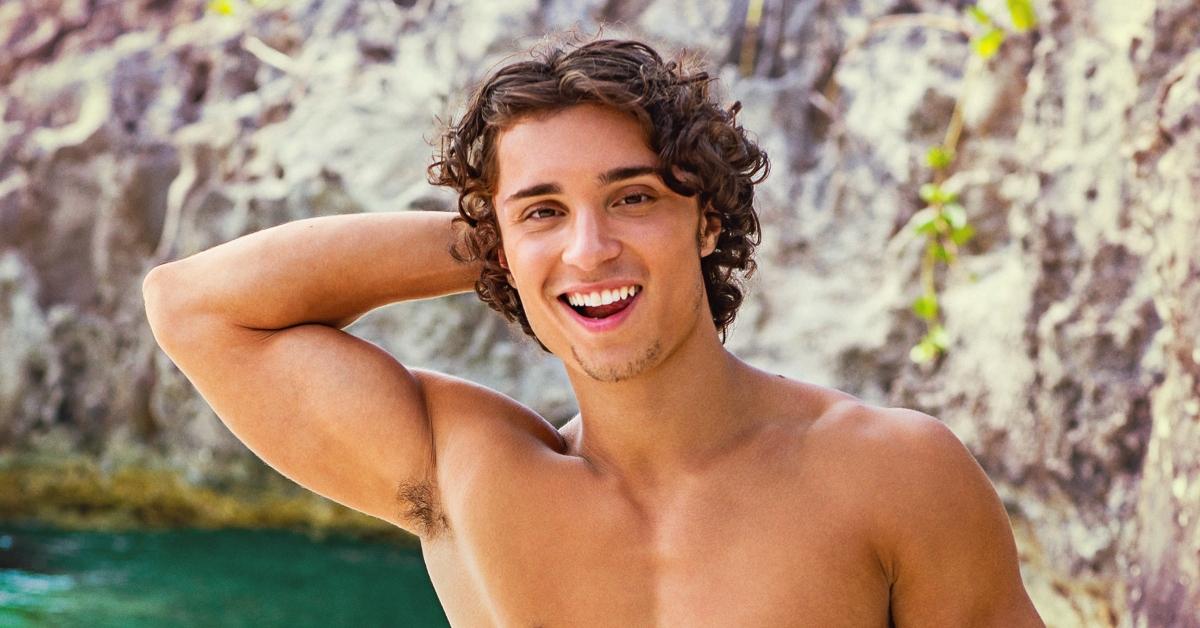 Season 2 of Netflix's Too Hot to Handle features contestants like Carly Lawrence, a self-professed man-eater from Toronto, Canada, Chase De Moor, a professional football player from Arizona, and Larissa Trownson, a lawyer from Auckland, New Zealand.
But which contestant ignited the fans' imaginations the most? Some might name Peter Vigilante, a 21-year-old personal trainer from Staten Island, NY. Here's what you should know about the star.
Article continues below advertisement
Peter Vigilante is one of the youngest contestants to appear on 'Too Hot to Handle.'
The 21-year-old Staten Island native boasts an impressive social media following. His hilarious, at-times eccentric TikTok videos have earned him 2.2 million followers and counting. He obtained 92,800 fans on Instagram. Peter also has an OnlyFans account, which has helped him obtain 409 fans.
Article continues below advertisement
On TikTok, Peter frequently posts short clips emphasizing his impeccable physique. His trademark gesture involves spontaneously grabbing a generously portioned glass of red wine and pouring its contents down his chest. There's a chance he will debut the move on Too Hot to Handle as well.
Peter is on exceptionally good terms with his mother, who appears in his TikTok videos as well. She has watched Peter perform the wine-themed party trick on several occasions, and has even also pole-danced with him. In one clip, they both had a go at a shotgun, which involves puncturing a canned drink before opening it with the ring pull to produce a rapid flow. Needless to add, Peter fared slightly better.
Article continues below advertisement
On Instagram, Peter tends to post updates about his fitness journey. A die-hard exercise lover, he frequently shares photos and videos of his workout sessions. He also shares pictures taken on nights out, including images of him and friends visiting venues like the Blue Midtown in New York.
Article continues below advertisement
Peter studied at New Dorp High School in New York before attending Seton Hall University in South Orange, N.J. Some resources list him on the track and field team of his high school. Peter has yet to share further details about his studies or his involvement in athletics, however.
He did anchor at least one segment of Pirate News on the Seton Hall Pirate Television. While he is registered as an actor and model on Backstage.com, Peter is a personal trainer and influencer by profession.
Article continues below advertisement
"The moment I talk to a girl, they just fall in love with me," Peter says.
"The moment I talk to a girl, they just fall in love with me," Peter explained in a promo for Too Hot to Handle. "I'm from Staten Island, New York, and I'm a personal trainer slash influencer."
"I'm about 5'8". I think my confidence makes me about 6'2"," he added. "I got a pretty big following on TikTok. Most of my content is thirst-trapping."
Article continues below advertisement
"One day I decided to order a pole. It's always a great conversation starter if you have a girl over and they're like, 'Why is there a stripper pole in here?' and 'Let me show you,'" Peter continued. "At some point, social media can definitely turn into a dating app. I'm single so I'm going to have fun, but, maybe someone could change that. I'm going to dance, fall in love, break some hearts maybe."
The first batch of episodes of Too Hot to Handle is available on Netflix now. The second batch will premiere on June 30, 2021.