Lisa Marie Was Priscilla Presley's Only Child With Elvis — Did She Have Other Kids?
Did Priscilla Presley have more children? Her and Lisa Marie Presley's relationship was publicized throughout Elvis's daughter's life.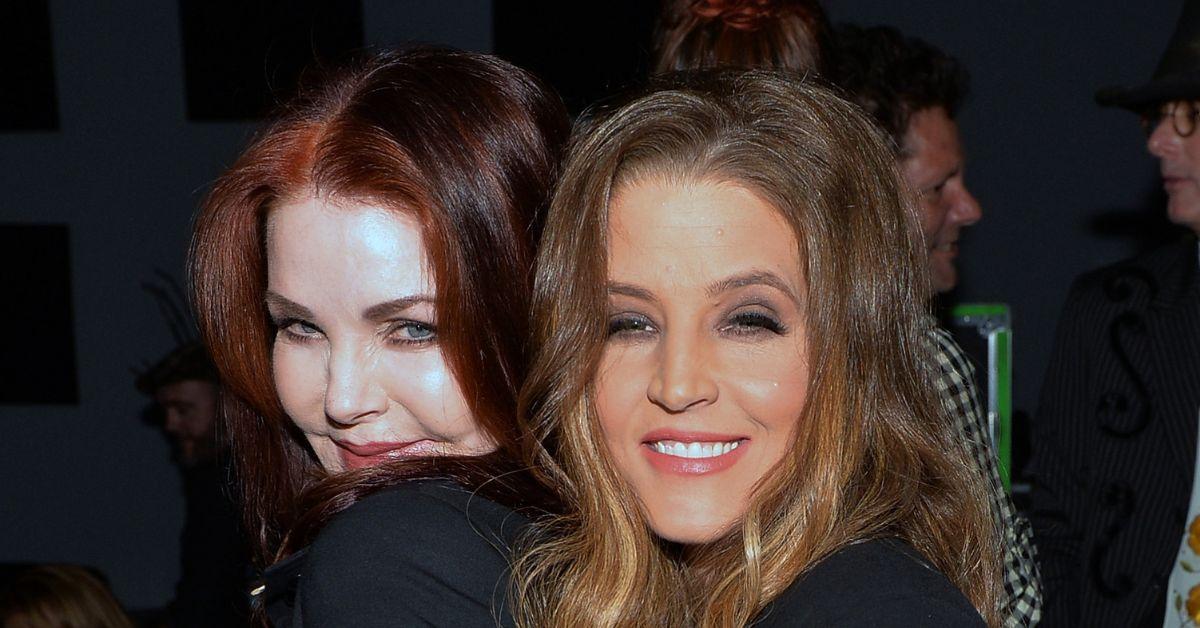 Article continues below advertisement
Lisa Marie was in attendance on Golden Globe night on Tuesday, Jan. 10. Elvis's only wife, Priscilla Presley, also attended the award ceremony with her daughter. Sadly, Priscilla and Lisa Marie's outing was one of the final times Priscilla saw her alive.
Many music lovers know that Lisa Marie was Elvis and Priscilla's only child. However, fewer may know that Priscilla has multiple children. Scroll down to see everything we know about Priscilla Presley's children.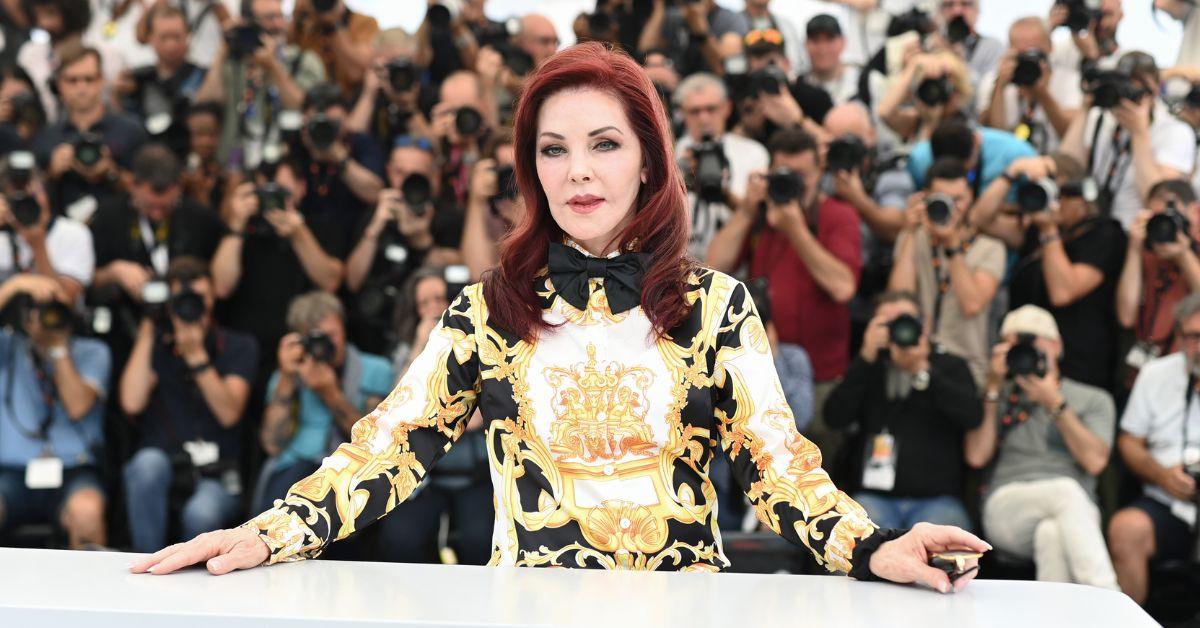 Article continues below advertisement
Priscilla Presley gave birth to a son after Elvis Presley's death.
Priscilla and Elvis met when she was 14 years old in 1959. At the time, Elvis was in the military and hadn't yet become the household name we know today. The pair dated for seven years until they tied the knot when Priscilla turned 21 in 1967. The following year, Priscilla became pregnant with the couple's baby.
On Feb. 1, 1968, Elvis and Priscilla welcomed Lisa Marie in Memphis, Tenn. The small family lived in Elvis's Graceland Estate during the first years of Lisa Marie's life. However, when their daughter turned 5, Elvis and Priscilla couldn't make their marriage work. In 1973, the famous couple divorced but maintained a co-parenting relationship until the King of Rock 'n' Roll died in August 1977.
Article continues below advertisement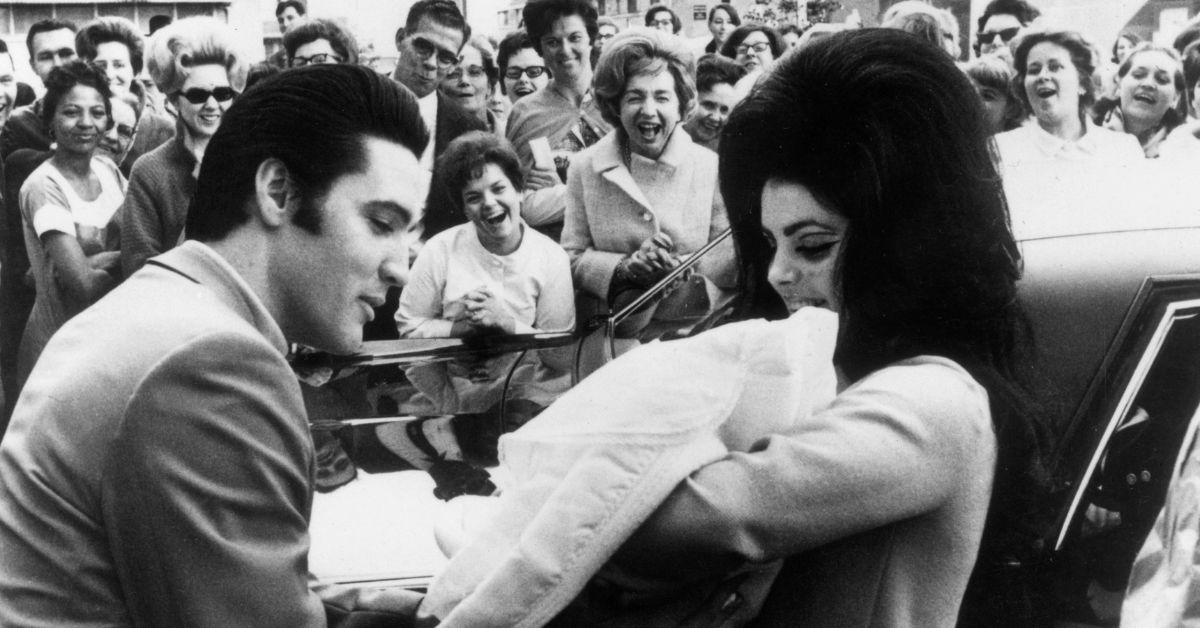 After her split from Elvis, Priscilla never married again. Nevertheless, in 1984 she began a long-term partnership with film producer Marco Garibaldi. Priscilla and Marco were together from 1984 until 2006 and had a son, Navarone Garibaldi, in 1987.
Both of Priscilla's children took musical routes in their careers. In 2003, Lisa Marie released her debut album, "To Whom It May Concern." The project resulted in two more albums from her, including "Now What" in 2005 and "Storm and Grace" in 2012.
Article continues below advertisement
Navarone also stepped into the music scene in 2013 as the frontman of his rock band, Them Guns. In 2017, the band released its first studio album, "From the Shadows." Priscilla said in her 2012 interview with The Guardian that Navarone always wanted to establish his musical career independently rather than riding on his sister's or Elvis's fame.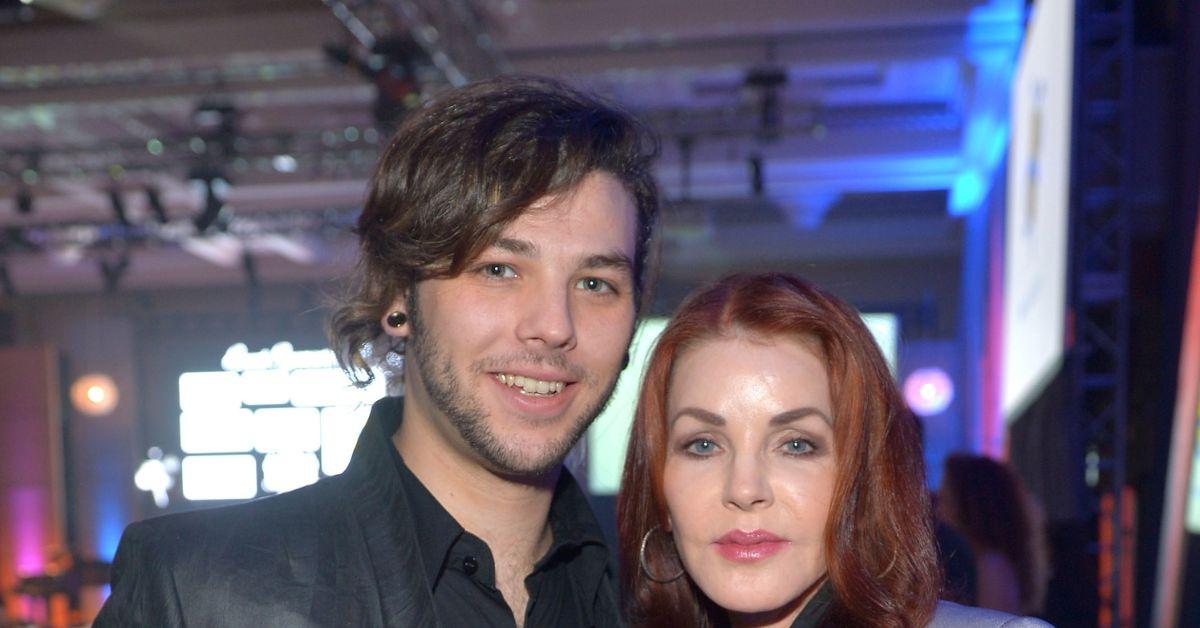 Article continues below advertisement
Priscilla Presley broke the news of Lisa Marie Presley's hospitalization and ultimate death.
As a mother of two, Priscilla often doted on Lisa Marie and Navarone publicly. Users can see photos of Priscilla with her children on her Instagram account. In February 2022, the Dallas actor posted moments from Navarone's wedding to Elisa Achilli when they tied the knot in Switzerland. Priscilla also spent the year celebrating Elvis's self-titled biopic's success with Lisa Marie.
In January 2023, Priscilla used a photo from her and Lisa Marie's Golden Globes appearance to inform fans about Lisa Marie's health. She wrote that on Thursday, Jan. 12, her "beloved daughter" was rushed to the hospital after reportedly going into full cardiac arrest, per TMZ. Priscilla asked fans to "please keep her [Lisa Marie] and our family in your prayers."
Article continues below advertisement
According to TMZ, Priscilla arrived at the hospital with Lisa Marie shortly after Lisa Marie's housekeeper allegedly found her unconscious in her L.A. bedroom. She reportedly stayed by her daughter's side until she died Thursday evening.
Article continues below advertisement
Following her death, Priscilla confirmed Lisa Marie's passing via an official statement: "Priscilla Presley and the Presley family are shocked and devastated by the tragic death of their beloved Lisa Marie. They are profoundly grateful for the support, love, and prayers of everyone and ask for privacy during this very difficult time."
Article continues below advertisement
Although she was famous for being Elvis's daughter, Lisa Marie often intrigued people with her personal life. The singer married four different times to Danny Keough (1988-1994), Michael Jackson (1994-1996), Nicolas Cage (2002-2004), and Michael Lockwood (2006-2016).
Lisa Marie had four children from those marriages with Danny and Michael Lockwood, respectively. Her first marriage to Danny gave her two kids, Riley and Benjamin. Then, in 2008, Lisa Marie welcomed her twin daughters — Harper and Finley. In 2020, Lisa Marie's son, Benjamin, died by suicide, which she openly discussed until she died.
If you or someone you know is contemplating suicide, call the National Suicide Prevention Lifeline at 1-800-273-8255.