Inside the 'Renovation 911' Filming Location — Where Magic Helps Homeowners After Disaster
Where is the 'Renovation 911' filming location? Read on for details on the hometown that serves as the sisters' stomping ground for their HGTV show.
It's every homeowner's worst nightmare — an unexpected emergency that results in catastrophic damage to your property. Enter HGTV's Kirsten Meehan and Lindsey Uselding. The Renovation 911 team is like a port in a storm, helping folks whose homes are in seriously bad shape following water, storm, or fire damage.
Article continues below advertisement
But where do these sisters spring to action to provide their restoration services to those in need? Read on for details on their hometown, which serves at the Renovation 911 filming location for Season 1.
So, what is the 'Renovation 911' filming location, which is also the hosts' hometown?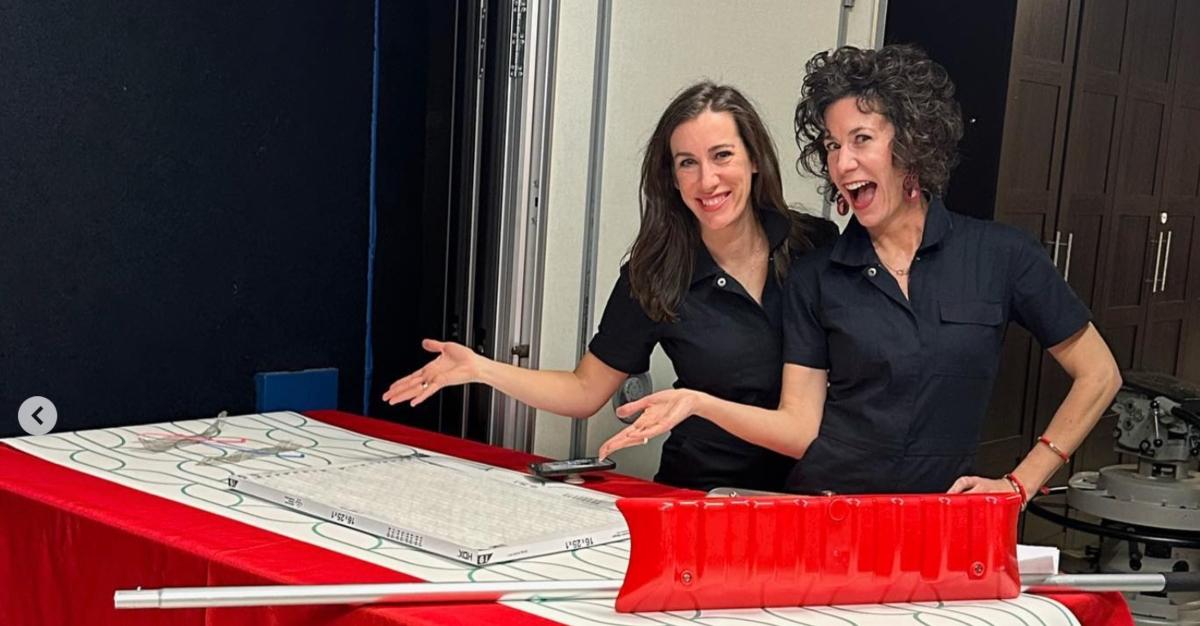 As fans may already know, Renovation 911 films in Kirsten and Lindsey's hometown of Minneapolis, Minn.
The sisters were born and raised in Edina, which is right outside of the Twin Cities. Their dad owned Ungerman, Inc., a home renovation business, and they eventually stepped up to take over the company.
Article continues below advertisement
Kirsten and Lindsey were always close, sharing a bedroom while growing up and both attending the University of Wisconsin. "Kirsten and I have always worked really well together," Lindsey told her alma mater. "We know each other's strengths and we leverage that."
"We shared a room even if we had like another room, we wanted to share. We went to college at the same place, we came back, we had to live near each other, so we've always just been very close," Kirsten also told CBS News.
Article continues below advertisement
In 2023, the sisters launched their own HGTV show, Renovation 911, taking their renovation skills to the small screen, and fixing up spaces from small rooms to entire homes — all in their hometown.
"Minnesota is an actual character in the show," Lindsey said about the filming locations, adding, "Every season is highlighted because we film for a really long time. People aren't just gonna see that we're a frigid abyss, they're gonna see a beautiful, you know, lake-filled state."
Article continues below advertisement
The 'Renovation 911' hosts also co-own an off-screen business to this day.
The Renovation 911 hosts also co-own a home safety and design company called Practical Home.
On the business's website, their model is described in detail: "Taking a fresh and inviting approach to interior restoration, we deliver the ease and expertise to amplify the beauty and practicality of your space and demystify home maintenance."
"We invite you to be an active participant in your home wellness journey with actionable tips to prevent emergencies and deal with whatever your home throws at you," the site also adds.
Article continues below advertisement
The network has not yet renewed their show for a second season, but as the sisters explain, they see home disasters every day — so there's not shortage of projects on the horizon for Lindsey and Kirsten to tackle next.
Incidentally, other HGTV shows that film in the midwest include Windy City Rehab, Good Bones, and Rehab Addict, which films in Minneapolis, as well.
New episodes of Renovation 911 air Tuesdays at 9 p.m. EST on HGTV.