"That Looks Like A Lot Like Our Wedding Cake" — Bride Says Restaurant Served the Wrong Party
A bride doesn't know "whether to laugh or cry" when a restaurant serves her wedding cake to the wrong party on her big day.
Article continues below advertisement
Celeste Geren, still wearing her wedding dress and veil, shared an emotional post with her followers that has since gone viral. Although she admits to being surprised about how much traction the post has received, Celeste's updates on the jaw-dropping mix-up have commenters in a tizzy.
This bride was in love with her wedding cake — but she never got to enjoy it.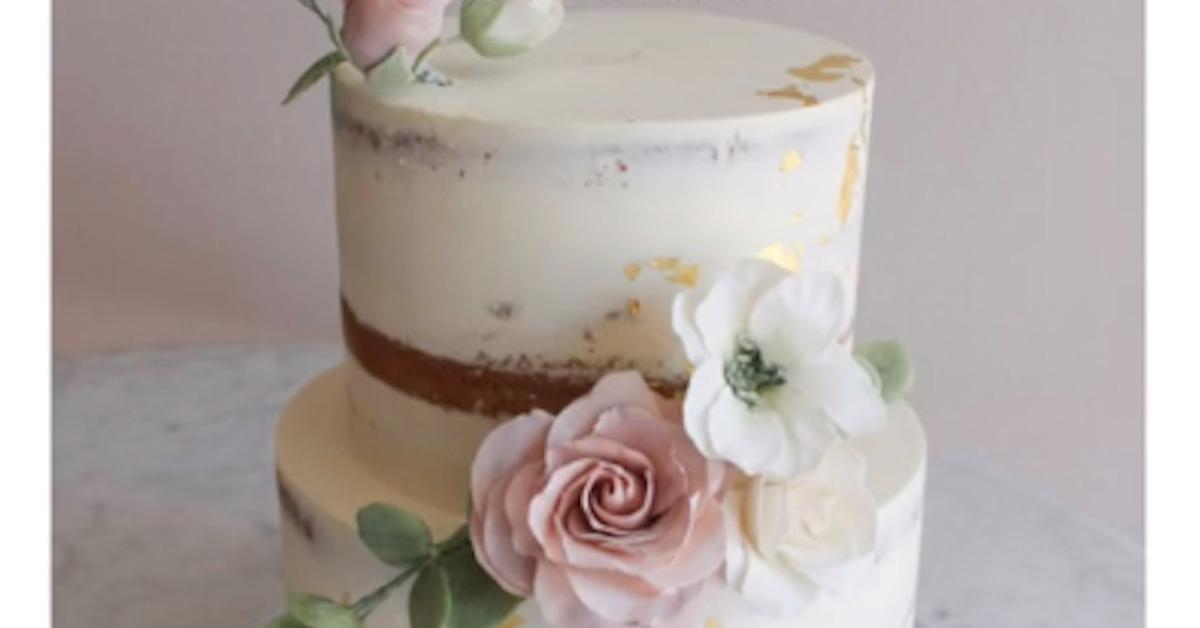 As Celeste shared in her original TikTok, she and her future mother-in-law picked up her wedding cake at a bakery and delivered it to the restaurant ahead of the reception. Unfortunately, that was the closest the bride ever got to the cake of her dreams.
Article continues below advertisement
As she looked on in confusion, restaurant staff cut and served her wedding cake to another party, with Celeste saying to her husband, "That looks a lot like our wedding cake."
Indeed as she would soon find out, it was, and instead of savoring a traditional wedding moment, the bride says what was likely a prom party got to sink their teeth into the custom confection.
Article continues below advertisement
Upon posting her TikTok, the tale of a wedding cake that wasn't got so much attention, Celeste was compelled to make it clear that Washington state-based Cake Walk Shop was not at fault in the mix up. The bakery simply made the dessert gone wrong.
First, commenters — and, well, anyone who is reading this — is wondering how the heck this could have taken place at all. And did the restaurant make good on the wedding day disaster?
Article continues below advertisement
So, how did this wedding cake mix up even happen?
Celeste revealed in a follow-up video that the mix up happened when she and her groom snuck outside during their wedding reception to enjoy a private moment on a dock.
"While we were having that moment, that's when my mother-in-law came out and told us what had happened," she explained in the clip.
At that point, the waitress brought out a cake that said "Jackie" on it. "They could not find our cake," Celeste added, and that's when she realized she'd witnessed another party enjoying the cake that looked like hers earlier.
"It was not her fault," the newlywed insisted about the server who had burst into tears. "It was a very devastating moment."
Article continues below advertisement
Soon, commenters were imploring Celeste to share where the devastation had happened. After resisting for a while, the recent bride took to TikTok one final time and simply said she would "stay away from any Italian restaurants that start with the letter 'L'" in the Everett, Wash. area.
Article continues below advertisement
In the comments, she later admitted, "Damn there's a lot of Italian places that start with 'L.'" Celeste also implored people not to send hate mail to these establishments.
With many commenters swearing that the restaurant should have taken money off of their bill, Celeste admitted that she had not reached out to the manager, but that they were not there the night the cake debacle played out.
"That manager should have been calling you, not the reverse!" one person stated, echoing the sentiments of many.
Article continues below advertisement
And while many commenters insisted that the mistake had cost the bride a memory she'll never get back — as well as likely hundreds of dollars — others praised Celeste for her cool, calm demeanor under the circumstances.
Ultimately, perhaps one commenter said it best by urging the bride to just laugh it off and think of the cake mistake as a funny wedding day story to tell for years to come.
What's your take?