'American Idol' Season 20 Contestant Sam Finelli Sings From His "Whole Heart"
For Sam Finelli, 'American Idol' is a dream he finally decided to chase. Learn more about the Georgia native auditioning for Season 20.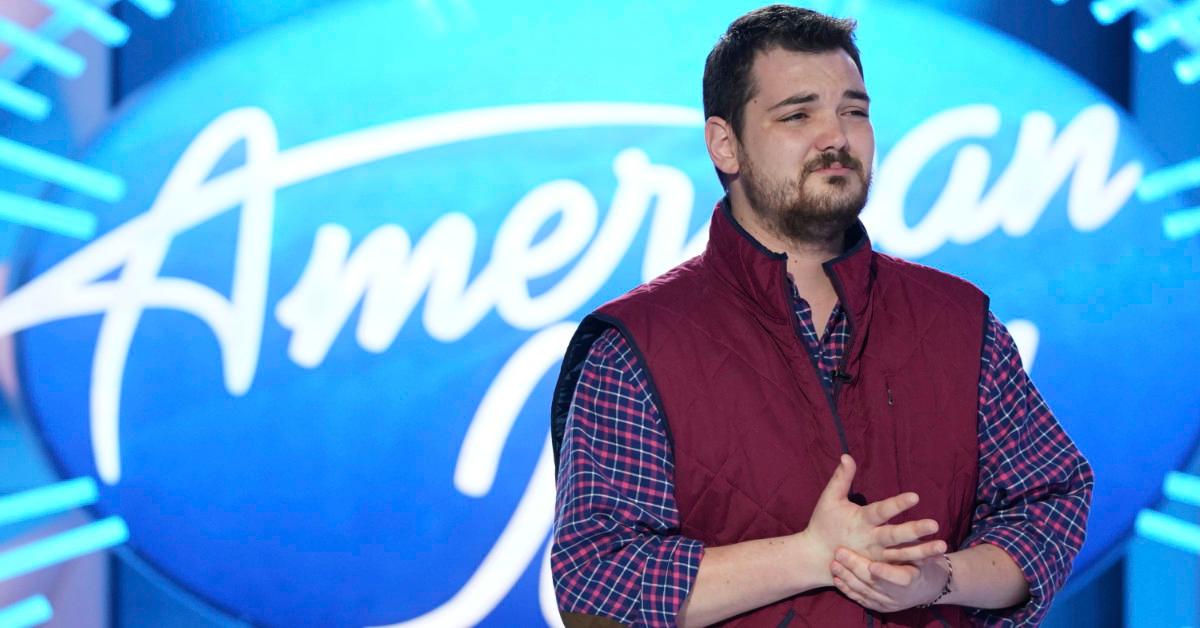 As auditions for American Idol Season 20 continue, the judges are heading to Los Angeles; Austin, Texas; and Nashville, Tenn. in the episode airing on ABC tonight, Sunday, March 13. And viewers will get to meet American Idol hopeful Sam Finelli!
Article continues below advertisement
"Lights, camera, action!" Sam wrote on Facebook yesterday. "Hey, y'all, so I did this crazy thing where I decided to finally chase my dreams and tried out for American Idol . … Hope y'all will be watching. Tomorrow is the big day! I shot for the moon; will I end up in the stars? … Tune in and see if I got the golden ticket to Hollywood!"
Ahead of his Idol debut, here's more info on this singer…
Sam sings with "love, passion, pain, and emotion."
In the bio of his TikTok account, @samfinellimusic13, Sam says that he "loves to sing" and that his other interests include baking, music, and animals. He also says he's 28 years old, autistic, and "different, not less."
Article continues below advertisement
His recent TikTok uploads show him covering "Love Is Gone" by SLANDER, "When We Were Young" by Adele, and "A Thousand Miles" by Vanessa Carlton, among other popular songs. "Although I'm not an over-the-top powerhouse singer, I'm always singing from my whole heart and from a place of love, passion, pain, and emotion," he wrote in the caption to a video in December.
Article continues below advertisement
And he teased his American Idol appearance in a Feb. 1 video. "I'm going to the moon! Sort of," he wrote, sharing ABC's poster for Season 20 (which shows Ryan Seacrest, Lionel Richie, Luke Bryan, and Katy Perry planting an American Idol flag on the lunar surface). "I'll be a part of American Idol's history 20th season, Feb. 27 on ABC."
So far, Sam has 376 followers, but we can expect that number to grow after his audition airs tonight!
His alma mater is cheering him on.
Sam attended Beacon College in Leesburg, Fla., as part of the class of 2020. The nonprofit liberal arts college is the United States' "first accredited baccalaureate institution dedicated to educating primarily neurodiverse students with learning disabilities, ADHD, and other learning differences," as it explains on Facebook.
Article continues below advertisement
And a Facebook video posted by Beacon's Office of College Communications on Friday, March 11, shares more of Sam's story. He came to Beacon from Peachtree Corners, Ga., to study business management. "I hope possibly to further my education in the real estate and interior design fields," he said, according to the video.
Article continues below advertisement
The college's video also includes a sneak peek at Sam's audition, which shows him on stage before the judges. "I never thought I'd be here in a million years," he says, as Lionel wipes tears from his eyes.
"Break a leg, Sam!" Beacon's video adds. And commenters are wishing him good well, too, with one writing, "Best of luck this Sunday. Hoping for a buzzer for you!"
Tune in to see Sam's big moment in the spotlight as American Idol Season 20 continues tonight, Sunday, March 13, at 8 p.m. ET on ABC.