Sexyy Red's Surprise Announcement — Baby #2 Is on the Way!
Rapper Sexyy Red has a kid, but not much is known about her life as a mama. Now that she has revealed that she's pregnant again, we want to know more.
The Gist:
Rapper Sexyy Red, known for her viral hits, announced her second pregnancy in October 2023.
Sexyy Red keeps a low-profile personal life, although it's known she had her first child, Chuckie, in 2020.
Chuckie's father, also named Chuckie, played a role in inspiring Sexyy Red's rap career, even though he's currently incarcerated.
Article continues below advertisement
It feels like it's impossible to keep up with celebrities' lives, especially when they're all having children and starting families. Now, even Sexyy Red, aka Janae Nierah Wherry, is a mother with another baby on the way. Sexyy Red came up in 2018, when she reworked Vanessa Carlton's "A Thousand Miles" to her own track, "Ah Thousand Jugs."
After going viral, she collaborated with several other hip-hop artists, including Summer Walker, Latto, Drake, SZA, and more. And while she has maintained a high profile when it comes to her music, she keeps her personal life on the down low for the most part. So, who are her kids?
Article continues below advertisement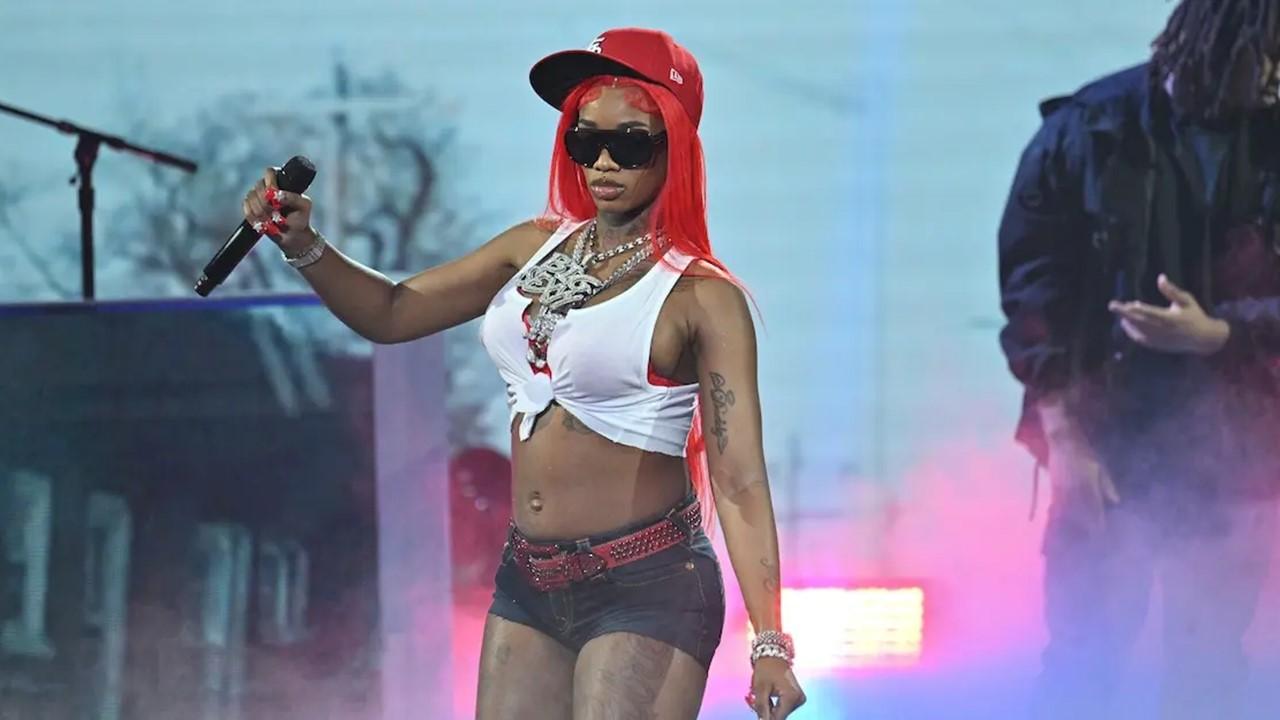 Sexyy Red shared a pregnancy announcement in October 2023.
In a series of two posts on Oct. 15, 2023, Sexyy Red posed showing off her pregnant belly while wearing a necklace that said "Big Sexyy." She posed alongside SZA with the caption, "Team boy or team girl," as a way to announce what fans have been speculating for a few months now. She captioned her second post, "Fat ma," showing off her baby bump as she eats something that looks delicious.
Article continues below advertisement
It isn't clear how far along Sexyy Red is in her pregnancy, but based on her baby bump and the knowledge that most celebrities wait until they're at least 20 weeks pregnant to share the news, our best guess is that her little nugget will be born sometime in 2024. We also aren't sure who Sexyy Red's baby daddy is for her current pregnancy, although she has been linked to Drake, Boosie Badazz, and NLE Choppa, among others.
Article continues below advertisement
In 2020, Sexyy Red gave birth to her first kid, Chuckie.
While Sexyy Red rarely shares photos of her personal life, she has talked about her son in interviews and even in her songs. In an interview with Complex, Sexyy Red said, "I want to get on TV. I want to have a makeup line. I want to sell clothes, hair. I want some stores. I know I'm going to accomplish all of these. And just get my son out of the hood, so he don't got to grow up in the kind of environment I did."
As Sexyy Red works to give her son a better life, she has revealed very little about him. He was born in 2020, and she calls him Chuckie after his father. Allegedly, Chuckie's dad was Sexyy Red's high school sweetheart, also named Chuckie, whose cheating inspired Sexyy Red to start rapping. She wrote a diss track for him and it was so good that he encouraged her to release it.
Article continues below advertisement
According to reports, Chuckie Sr. is currently in jail, although he and Sexyy Red are on good terms. She even posted a "Happy Father's Day" post to him, in which she shared pics of them together when she was pregnant with little Chuckie. Funnily enough, Sexyy Red also lovingly calls her son "Sexyy Junior."
In one of her most famous songs, "Pound Town," Sexyy Red raps, "I'm out here in Miami, looking' for the hoochie daddies... Where the [n-word] that get ratchet, My son need a new papi." Perhaps now that she's pregnant again, Chuckie will have another father figure in his life as he's raised alongside his new sibling.