Sister Veronica Is the Newest Character in 'Call the Midwife' — Here's What We Know
Spoiler alert: This article contains spoilers for Season 12 of Call the Midwife.
BBC drama Call the Midwife continues to receive high ratings while not being afraid to tackle serious subjects. The newest character and addition to the Nonnatus House staff is Sister Veronica (Rebecca Gethings), who although she seems overbearing at times, means well.
Article continues below advertisement
Sister Veronica makes her debut in the Season 12 opener of Call the Midwife, and she already rang alarms when it came to bad habits and the insistence that her transportation be anything but a bicycle. She did seemingly get involved with other staff members, and put smiles on children's faces whenever she walked into a room.
Sister Veronica is imperfect, but always does what she believes is right on 'Call the Midwife.'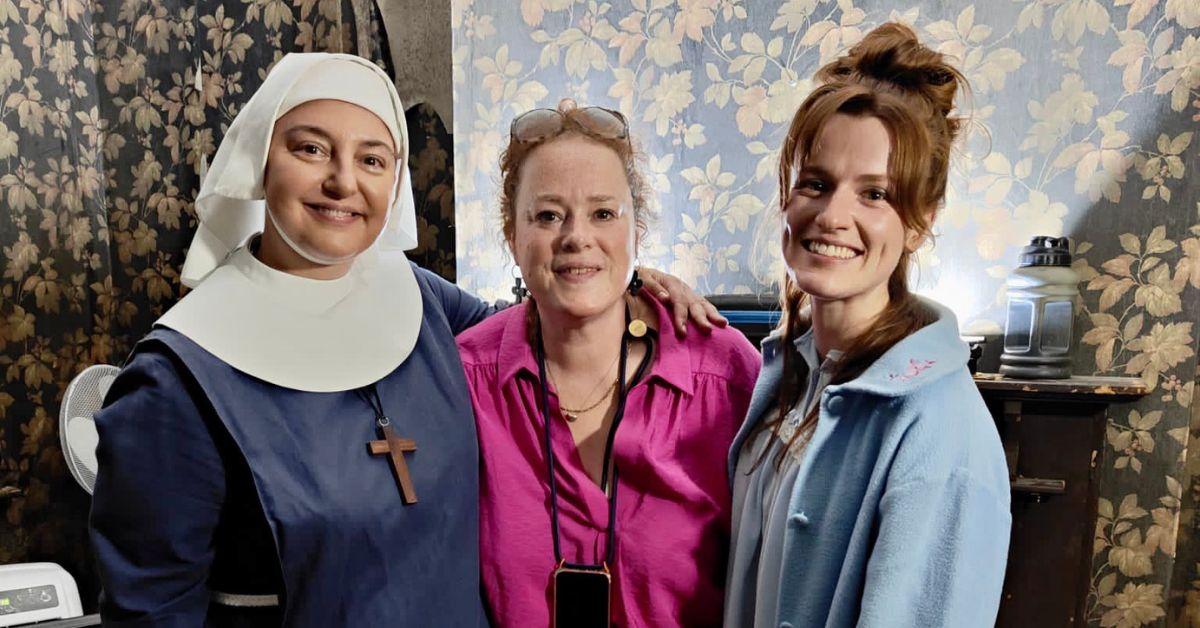 The first episode is when we are introduced to Sister Veronica, a woman drafted to join the team after having worked in Hong Kong alongside Mother Mildred (Miriam Margolyes). She works as a health visitor, who are nurses or midwives who have additional training in community public health nursing.
One of the more important parts of Sister Veronica's job is to also ensure safety in homes with individuals and families, and show particular interest in taking care of children.
Article continues below advertisement
Sister Veronica was also able to pull off a first for Nonnatus House staff, which was to get a moped for transportation instead of a bicycle. It's refreshing to see someone not on a bicycle, and in a way, it brings a bit of modern '60s to the show that was needed.
One thing to watch out for is Sister Veronica's "enduring flaw," which is not telling the whole truth. Although she does penance every single time, the fact that Sister Veronica calls it a "useful tool" may come back to bite her later on.
Article continues below advertisement
Rebecca Gethings portrays Sister Veronica in 'Call the Midwife.'
Rebecca is known for her guest roles on television shows. Her latest notable roles are Eleanor of Austria from The Serpent Queen and Ethel Cratchit in the animated film Scrooge: A Christmas Carol alongside Luke Evans and Olivia Colman.
Sister Veronica is now Rebecca's longest acting role.
The confirmed to Radio Times that while her character may not understand social situations, she means well.
"She puts her foot in it a lot and she ruffles feathers," Rebecca said. "But she always does it for good. But she's not shy and retiring. She doesn't wait to be invited in. She just kind of bustles in and gets going because in terms of her ministry, she's not worth anything unless she's making a change."
Article continues below advertisement
Outside of acting, Rebecca had a podcast called Dear Crocodile that consisted of her and her then 3-year-old daughter. There haven't been any podcast episodes since 2020, and it appears that Rebecca will not be returning to that venture anytime soon.
Season 12 of Call the Midwife premieres on Sunday, March 19, 2023 at 8:00 p.m. ET on PBS.