No, TLC's 'Sister Wives' Isn't Canceled — Not Yet, at Least
Is TLC's 'Sister Wives' canceled? The show has been brought back from the brink of cancelation several times before, but will there be a Season 18?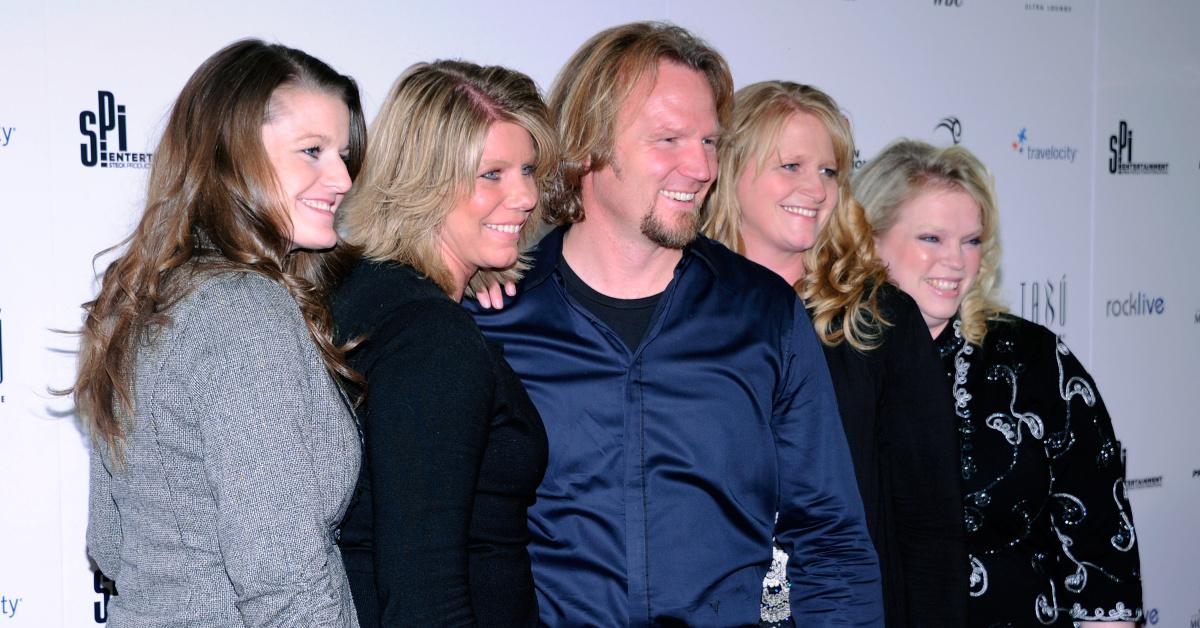 TLC's Sister Wives has been on the air for more than 12 years now, and some people are starting to wonder whether its time is coming to an end. Rumors of the show's cancellation have swirled for several years, but it seems like the show is inevitably renewed at the last minute for yet another season.
Article continues below advertisement
The COVID-19 pandemic made filming new episodes of the show extremely difficult — however, the cast and crew pressed on in order to give fans Seasons 15, 16, and 17. But now that Christine has divorced Kody Brown, Janelle is separated from Kody, and Meri and Kody finally have finally acknowledged they're no longer married, does the show have a future?
Will fans be able to keep up with the Browns and allllll of those kids (and grandkids!)? Is Sister Wives canceled? Here's what we know about Season 18.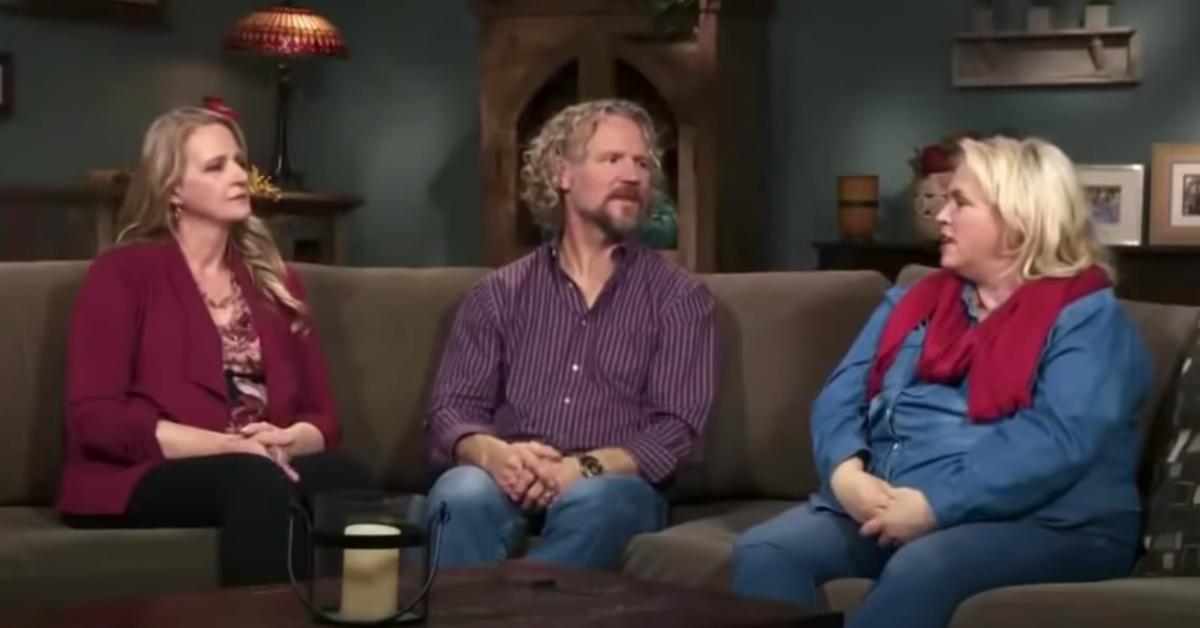 Article continues below advertisement
Is 'Sister Wives' canceled?
As of writing, TLC has not announced whether there will be a Season 18 of Sister Wives — which means technically, it has not been canceled. The network typically doesn't confirm new seasons of its shows until right before new episodes start airing.
So if there will be a Season 18, fans will likely have to wait until fall 2023. (If the premiere follows a similar schedule as previous years.)
Article continues below advertisement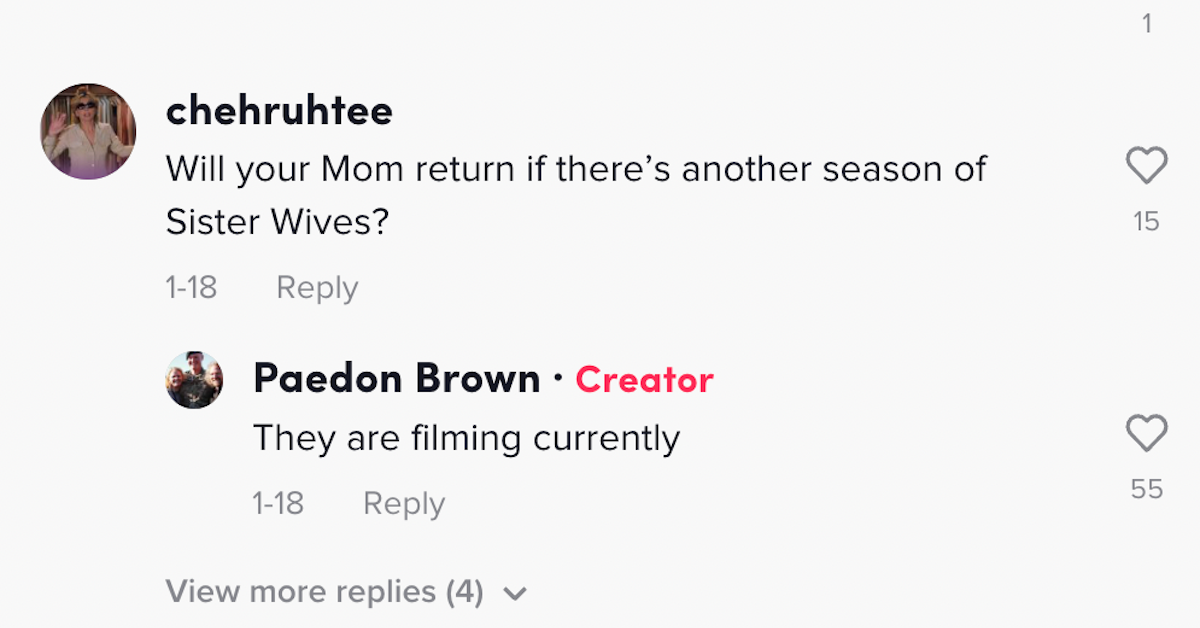 But wait! There's another positive sign that Sister Wives has not been canceled.
In December 2022, Christine took to TikTok to show off where she films for the TLC series from Utah, where she lives following her divorce from Kody. "I am definitely not leaving Sister Wives," she told her followers. "This is, in fact, the set from my home."
Check it out for yourself.
Article continues below advertisement
So that wasn't technically confirmation of Season 18. But there's still hope that a Sister Wives kid could spill the beans before TLC officially confirms it.
Example; In January 2022, a follower asked Christine and Kody's son, Paedon Brown if his mom was returning if there's another season of Sister Wives. To that, he replied, "They are filming currently." So fans already knew about Season 17 beforehand.
Article continues below advertisement
Despite its ratings, audiences have been complaining about the last few seasons.
Prior to Season 16, many who watch Sister Wives have complained that the most recent seasons don't hold up to early seasons of the show. Season 14 was largely dominated by the family's difficulties in moving to Flagstaff, Ariz., and not much else. As the family's 18 children grow up — many of them have already moved out of their parents' homes — the show may eventually reach a natural conclusion.
Article continues below advertisement
Then again, with Christine and Janelle newly single, fans would love to follow their post-Kody journeys. Could we possibly see the Brown women start dating in the near future? Even if they don't, we'd love to watch them as they live their best single lives!
Catch new episodes of Sister Wives Season 17 Sundays at 10 p.m. EST on TLC and on Discovery Plus.