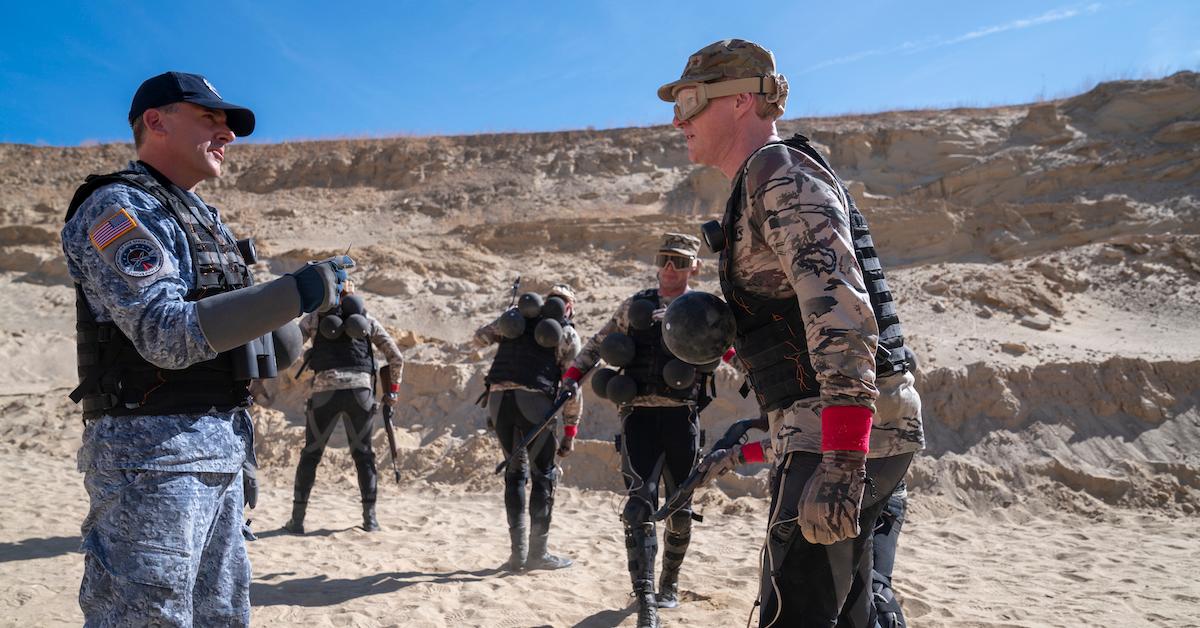 The Costumes in 'Space Force' Might Be More Understated Than Actual Space Force Uniforms
Ahead of 'Space Force' Season 2, the costumes in the television series look a bit different from the real Space Force uniforms. Let's compare.
The end of Space Force Season 1 is a total cliffhanger. How will our astronauts get home safely? What will happen to Maggie now that she's escaped from prison? And will Erin accept her parents' new arrangement? But to be honest, the biggest question on our minds is if the Space Force uniforms are based on real-life Space Force uniforms.
Article continues below advertisement
As we can see in the series, there are a few different uniforms they wear, and all are pretty outlandish. However, we have to commend the costume designers of Space Force — somehow, the uniforms worn in the series are comparable to the uniforms worn in real life. So what do we know about the uniforms?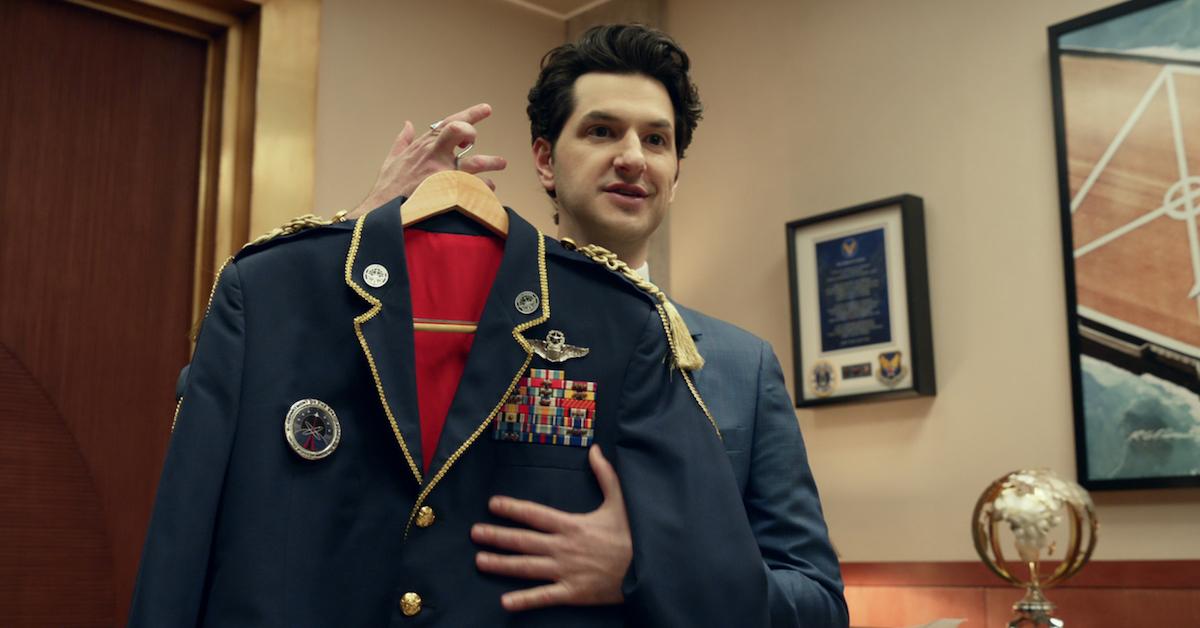 Article continues below advertisement
The real Space Force uniforms have been compared to sci-fi television shows and movies.
Real Space Force uniforms actually look somewhat like costumes. In late 2019, when the Space Force was first formed (inspiring the events of Space Force), the government released their first look at the military uniforms. The uniforms feature a high collar and diagonal panel on the shirt with six buttons. Social media users were quick to point out that the actual Space Force uniforms bear an uncanny resemblance to those in Battlestar Galactica.
Article continues below advertisement
Others say the uniforms also look similar to the ones worn in Star Trek. All of this basically confirms how ridiculous the idea of a Space Force is. They're using taxpayer dollars to make uniforms that look like sci-fi space costumes. So how does Space Force make their uniforms even more ridiculous?
The costume designer for 'Space Force,' Kathleen Felix-Hager, grounded the show's costumes in more reality than the actual Space Force.
Greg Daniels, the creator of Space Force (and the American version of The Office), bases much of his comedy in reality. In the case of Space Force, it was filmed before we learned what the real Space Force uniforms look like.
Article continues below advertisement
Costume designer Kathleen Felix-Hager explained to The Observer, "Initially when I first met with Greg, we had very lengthy discussions about the tone, and it was really important for me and for Greg to be respectful of real military uniforms and to be true to the history of them. To not make them a joke. The show has a quirky sensibility, but it's very much based in reality. We really wanted to create a military look that was elevated and true to the history of uniform."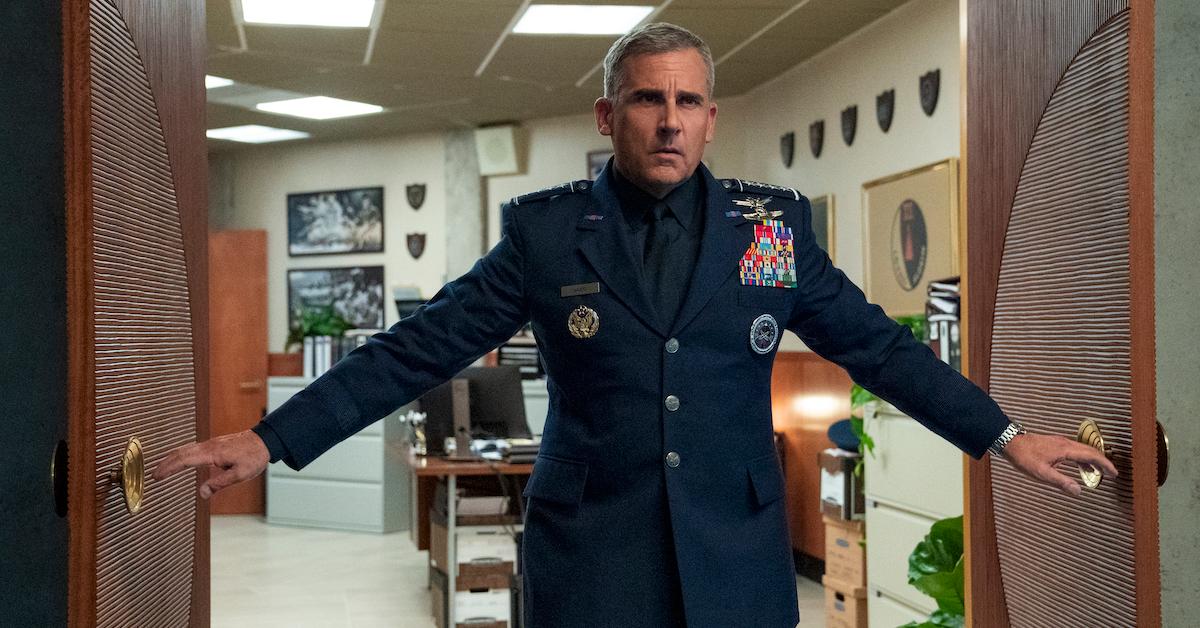 Article continues below advertisement
Kathleen was more than successful. The uniform worn by Steve Carell's General Naird purposefully shows how highly decorated he was in the Air Force. Not only that, but it actually looks like a traditional uniform, even though it's very similar in color and style to the actual Space Force uniforms. When it comes to battle uniforms, though? Well, those have a bit of comedy to them.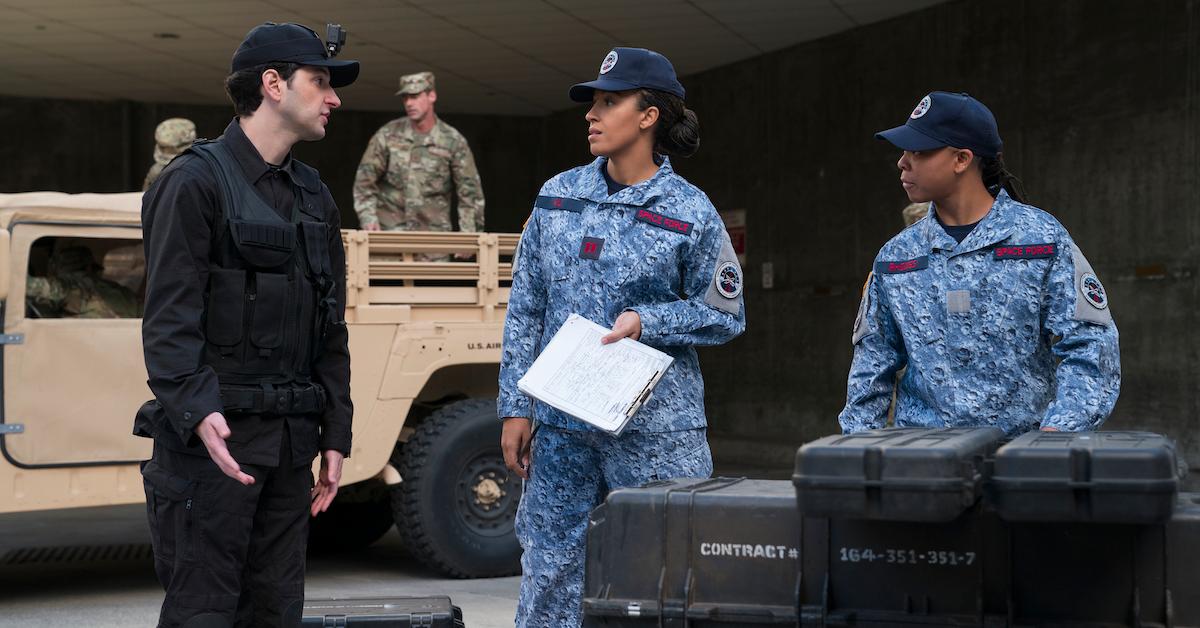 As many of us know, army uniforms made the "camouflage" print popular. So, Kathleen created a type of "moon camouflage" reminiscent of the army. This way, the Space Force soldiers on the moon can blend in if there are any conflicts in space. But in this case, there aren't any trees or man-made trenches to hide behind. In Season 2, they seem to be the opposite — a blue brighter than a clear day's sky.
Season 2 of Space Force premieres on Netflix on Feb. 18.