Season 2 of 'Space Force' Is Back on the Moon — Here's a Guide to Prepare
Netflix is releasing Season 2 of 'Space Force,' so many of us need a refresher and recap of everything important that happened in Season 1.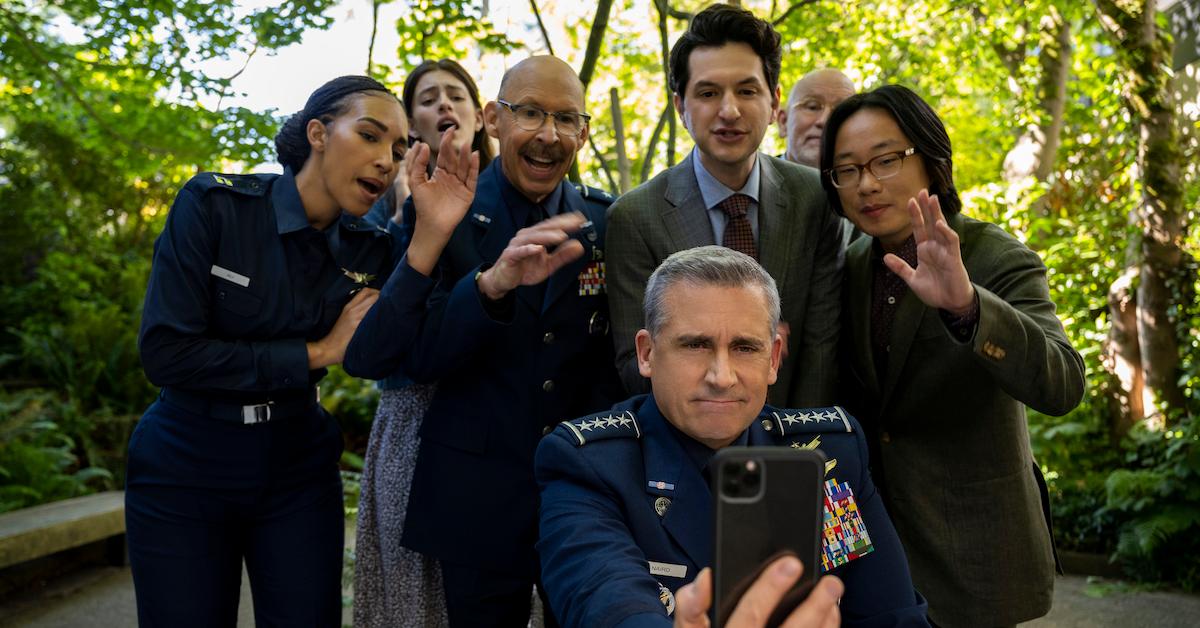 3 … 2 … 1 … Much to fans' surprise and joy, Season 2 of Space Force is finally ready for lift off. On Feb. 18, the second season of Netflix's space comedy starring Steve Carell and John Malkovich launches, but many of us need a refresher on what happened in Season 1.
Article continues below advertisement
Between General Naird (Steve Carell) and his relationships with his wife Maggie (Lisa Kudrow) and his teenage daughter Erin (Diana Silvers), there's a lot going on in the first season of Space Force. And that doesn't even cover the "workplace" part of the workplace comedy. Outside of the family drama, there's also the "boots on the moon" plot, so here's a recap of Space Force Season 1.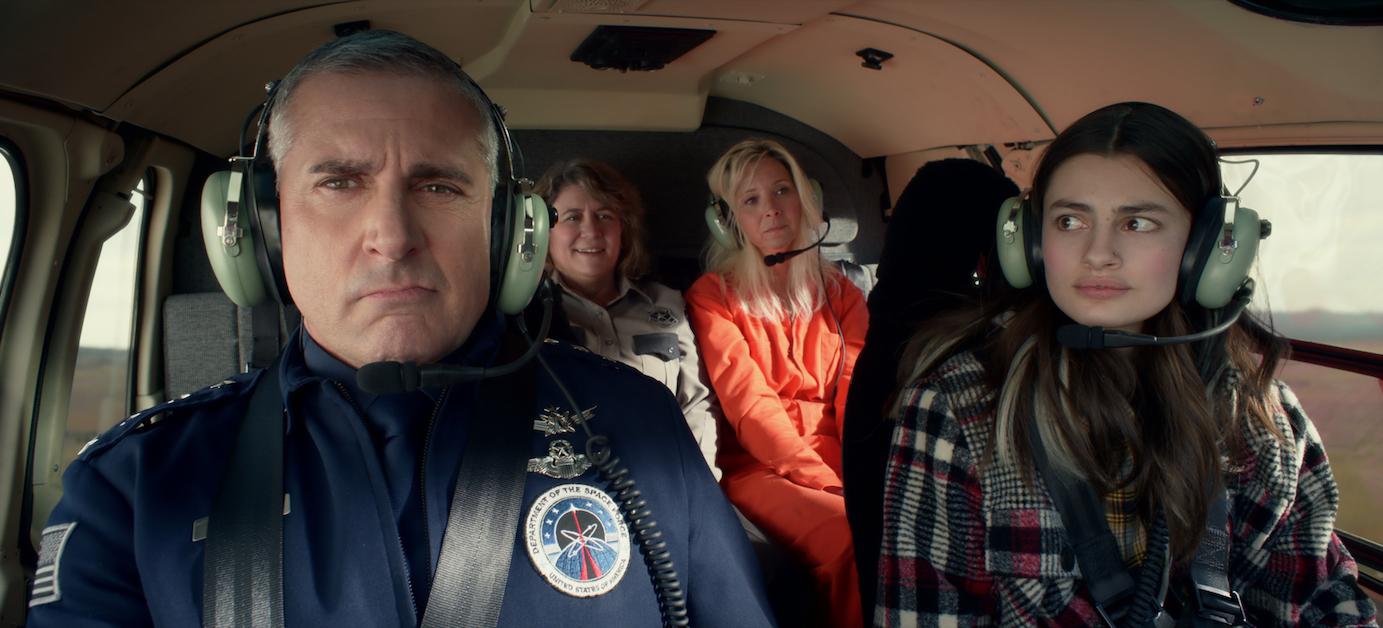 Article continues below advertisement
Season 1 of 'Space Force' sets up a new family dynamic for Season 2.
When Season 1 of Space Force begins, General Mark Naird expects to take over the Air Force when he's tasked with leading the brand new Space Force (hence, the title of the series). But throughout all this, his wife Maggie gets arrested — we don't know for what, but we do know that she's supposed to be in prison for a very long time. Meanwhile, General Naird's teenage daughter Erin lashes out by dating a Russian guy in his twenties who's clearly a spy.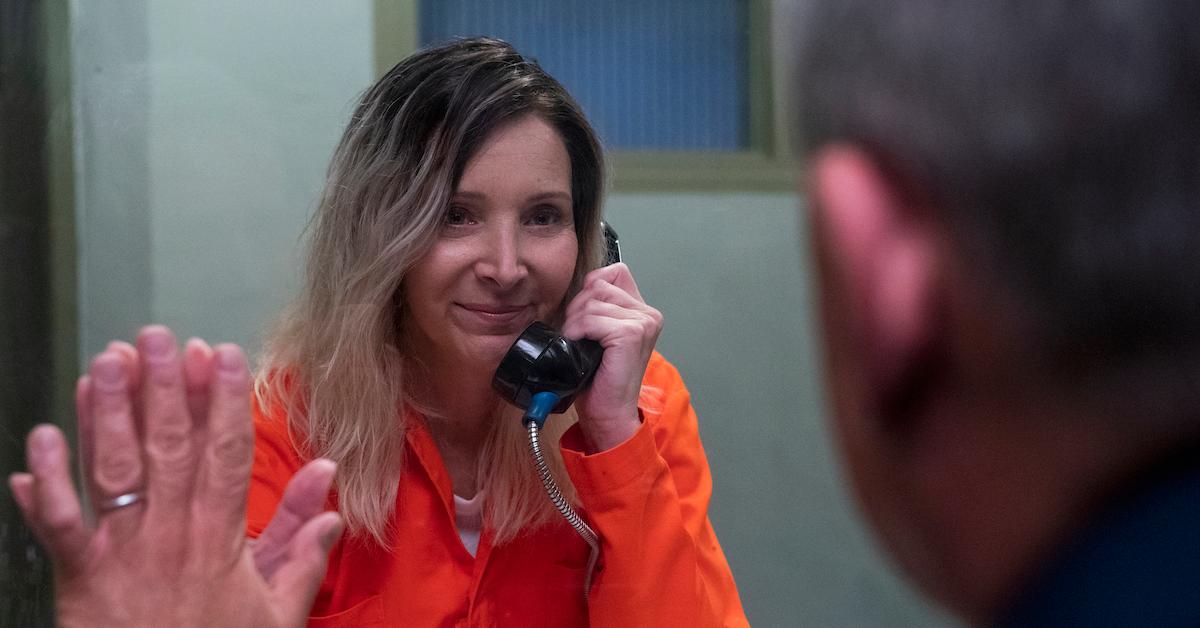 Article continues below advertisement
The family dynamics develop throughout the season. Maggie tells Mark that she wants them to have an open marriage, which he's adamantly opposed to at first, but eventually he comes around to the idea and starts dating his colleague, Kelly King (Jessica St. Clair). Erin finds all this out in a less-than-ideal way, decides to spike the smoothies at the Space Force frozen yogurt stand with alcohol, gets fired, and rides off with unknown men to a sketchy "party" in the middle of nowhere.
While we're rooting for Erin and Duncan, a naive yet sweet and loyal Space Force security guard, we also need Erin and her father's relationship to improve first. He's there when she needs him as he swoops in to pick her up from the desert in a government-sanctioned helicopter; Maggie escapes from prison and jumps in the helicopter with her own security guard/lover, and the Naird family is back together again. Their future is left quite literally up in the air.
Article continues below advertisement
In 'Space Force' Season 1, the Space Force workplace has its own trials and tribulations.
The other heart of the series is General Naird's relationship with head scientist Dr. Adrian Mallory (John Malkovich). General Naird and Dr. Mallory often butt heads when it comes to obeying orders versus science, but they also have a mutual respect for each other. Not to mention, Steve and John's chemistry is unmatched.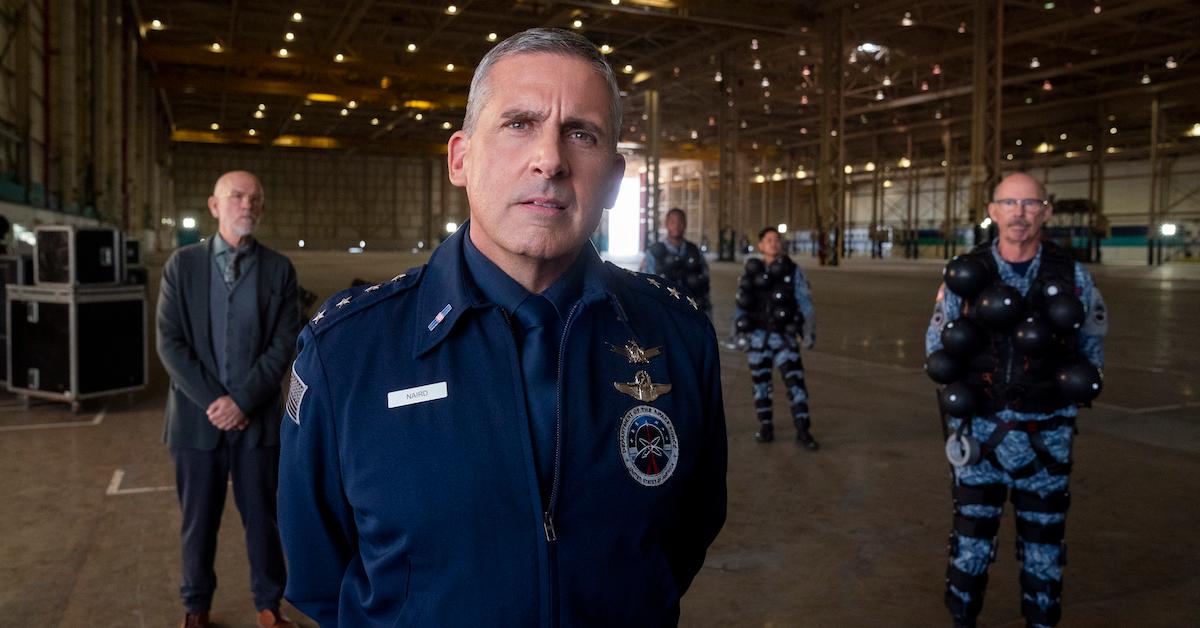 Article continues below advertisement
The Space Force is up against all odds throughout the first season. Behind the President's timeline for "boots on the moon by 2024," General Naird is forced to go against Dr. Mallory's advice and launch a rocket. Its successful launch is overshadowed by a Chinese satellite that disables the rocket's solar panels. To try to fix the panels, the Space Force attempts to teach a space chimp to repair them, this time unsuccessfully, in the first show of absurd comedy in the series.
Then, they're up against the Air Force General Grabaston, who wants to absorb the Space Force during a budget meeting. But the Air Force survives once again. The second half of Season 1 focuses on a new mission: boots on the moon, four years early. Led by Captain Angela Ali (Tawny Newsom) just as the figments of a romance develop between her and on-the-ground scientist Dr. Chan Kaifang (Jimmy O. Yang), the space mission goes smoothly.
Article continues below advertisement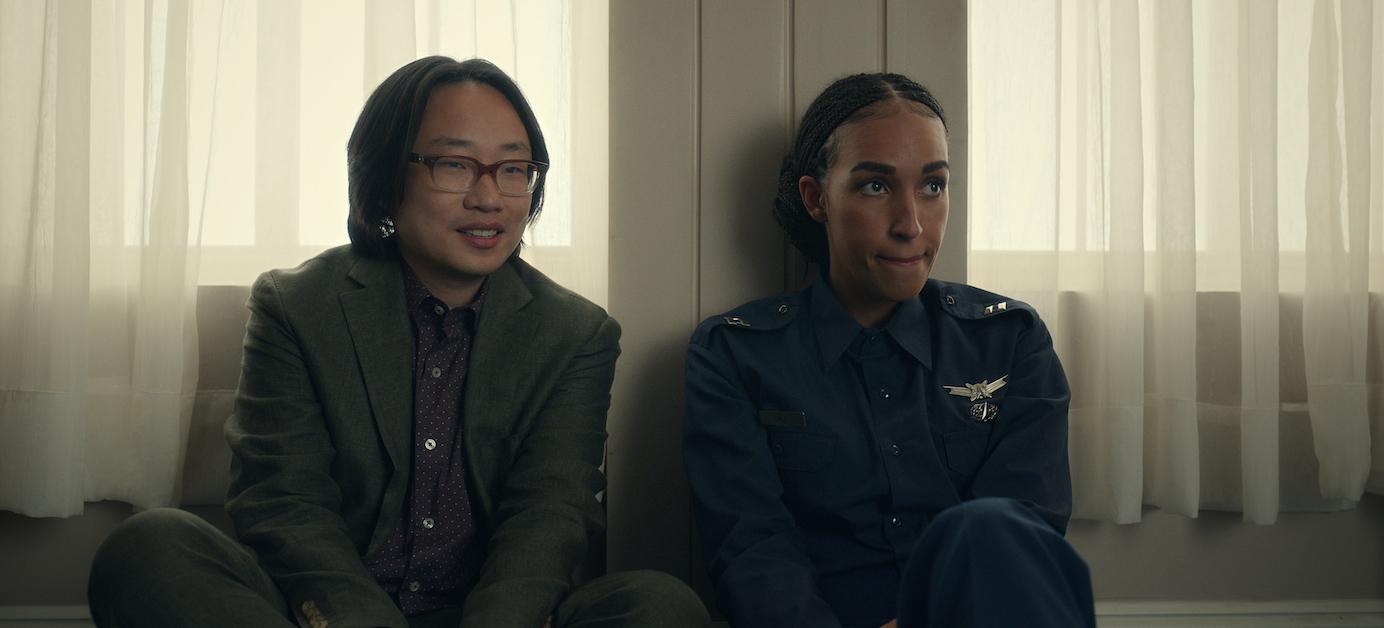 That is, until a Chinese lunar vehicle purposely runs over the American flag put on the moon during the Apollo 11 mission. The Space Force is torn between playing catch-up with China while getting retribution for their actions against the American flag. General Naird is ordered to incite war on the moon, so Dr. Mallory quits. Together, they disobey orders because they know the orders are wrong.
Article continues below advertisement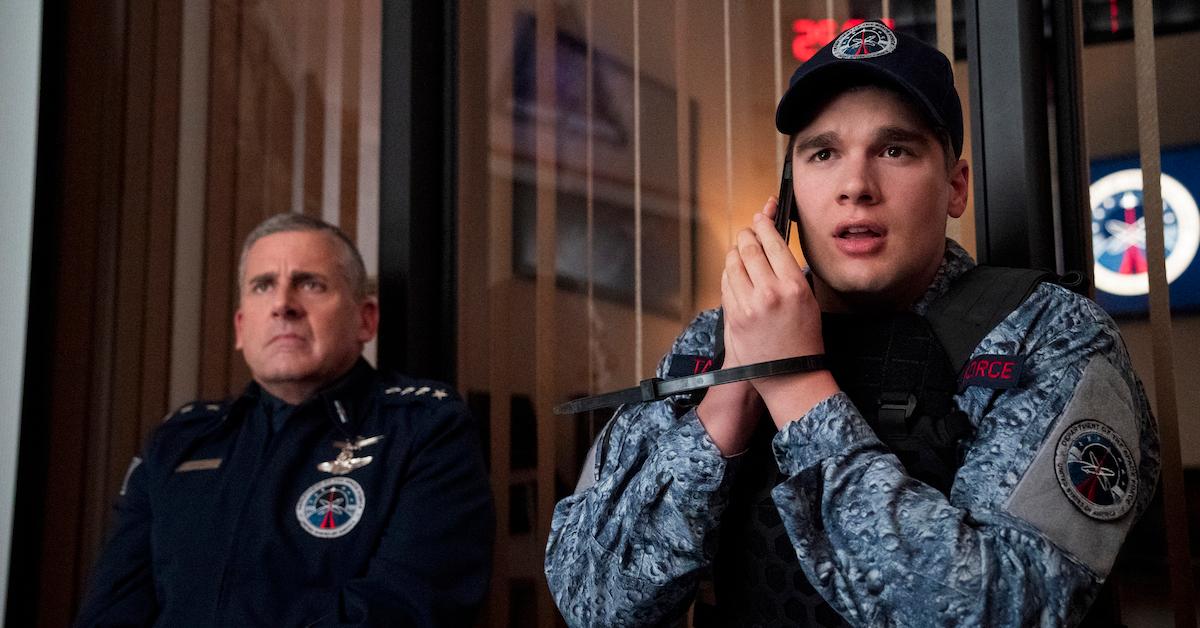 This leads to the finale's madness — General Naird and Duncan are arrested for being "traitors" while General Grabaston attempts to seize control of the Space Force. Meanwhile, Chinese forces on the moon cut off the American astronauts' air supply, so things seem pretty dire going into Season 2. But if we can presume anything about Space Force Season 2, it's that if it shoots for the moon, it'll land among the fans.
Season 2 of Space Force premieres on Netflix on Feb. 18.