'The Bachelorette' Suitor Spencer Storbeck Won the Competition for Most Memes of Night One
Spencer Storbeck turned heads during his entrance on Charity's season of 'The Bachelorette.' The single dad spawned some harsh reactions and memes.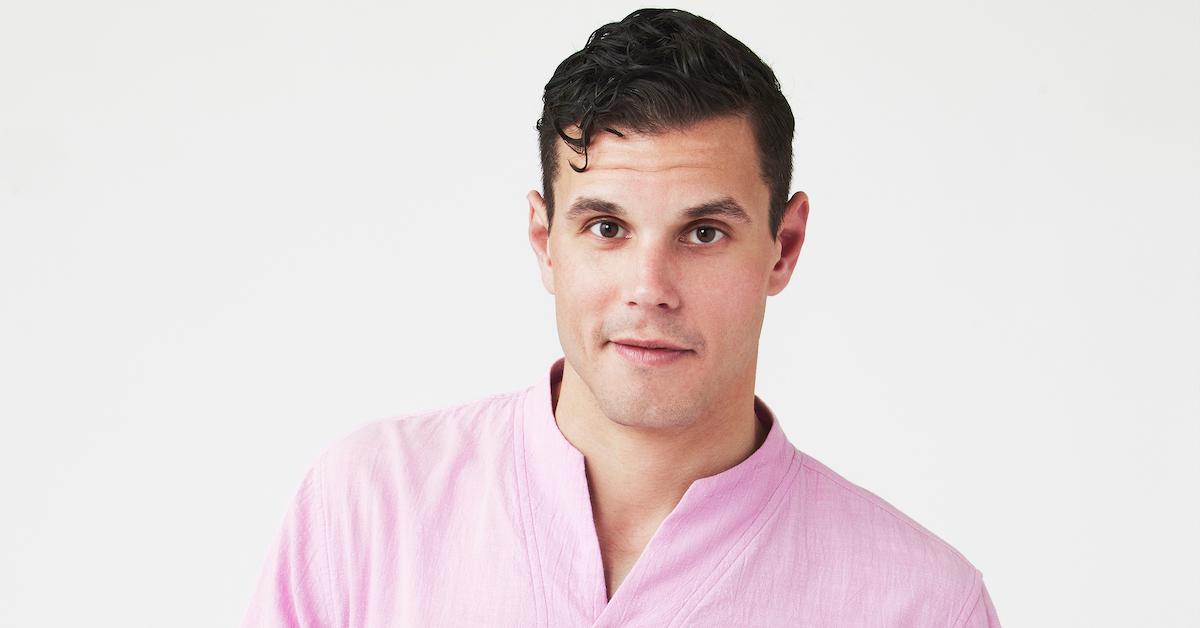 Spoiler alert: This article contains spoilers for The Bachelorette Season 20, Episode 1.
Every season of The Bachelorette has a wild card, and we met Charity Lawson's wild card right off the bat. Spencer Storbeck's limo entrance was awkward, to say the least. The Bachelorette producers even scored the moment with their stereotypical music of discomfort. Now all of Bachelor Nation is sharing their reactions to Spencer through some harsh but hilarious memes.
Article continues below advertisement
He was definitely one of the most unique characters in the premiere episode of Season 20, and we all commend Charity for speaking to him with grace and patience. But one of the biggest surprises came at the end of the episode when Spencer received a rose. So what's the deal with Spencer, and how long does he stick around?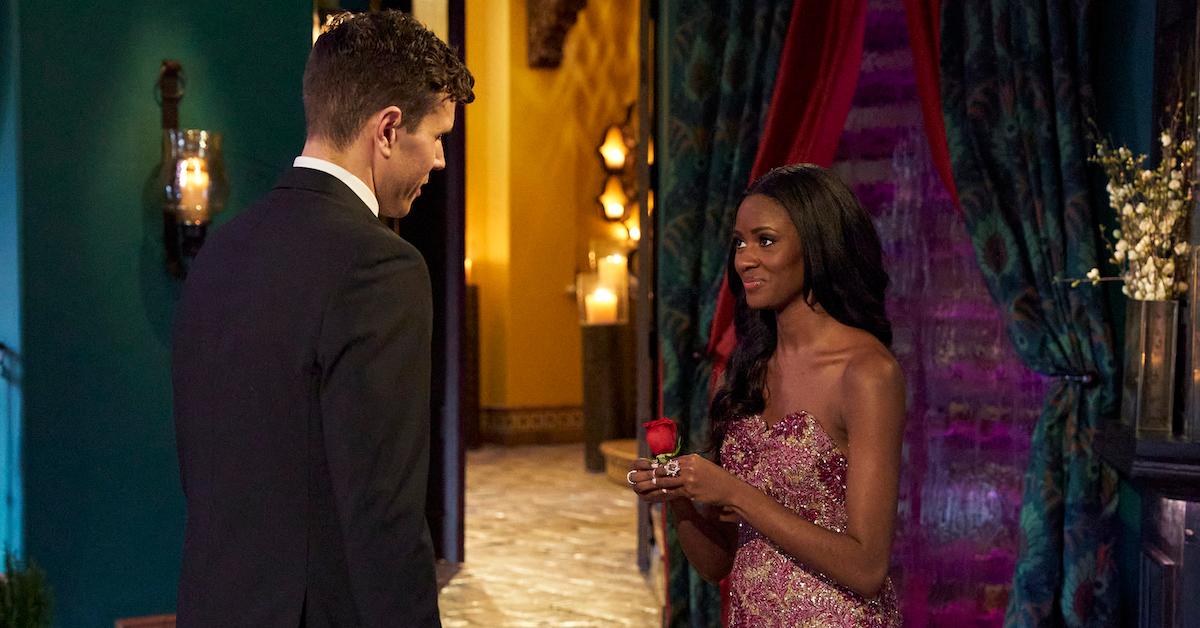 Article continues below advertisement
Some 'Bachelorette' viewers think Spencer Storbeck is on the autism spectrum.
When Spencer first meets Charity, he can barely get a word out as he physically struggles to speak. He nervously tells her he could teach her how to kick him in the genitals, and she tries to laugh the moment off. He then tells her intensely that she'll always be safe with him. The sentiment is sweet, but Charity is noticeably feeling *unsafe.*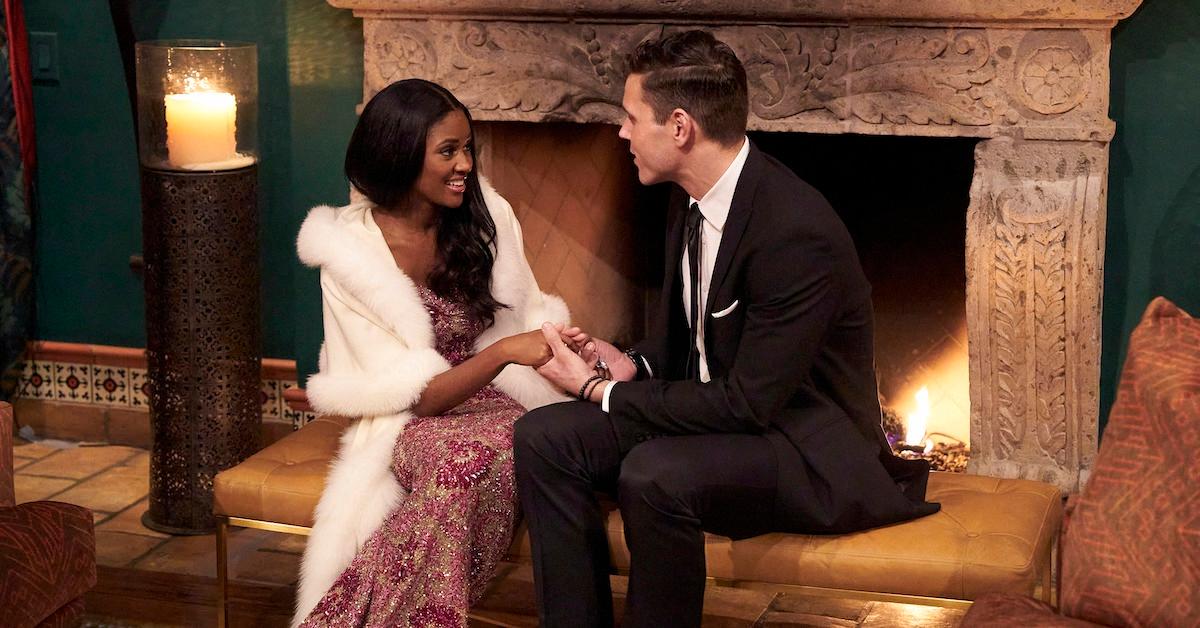 Article continues below advertisement
Later in the episode, Spencer pulls Charity aside to tell her he has a son. Nervous about how she'll react, he's relieved when she says that if they were to have a connection, she would be excited to meet his son. However, the rest of Bachelor Nation was shocked to learn that not only has Spencer talked to a woman, but he actually had a child with someone!
All of the criticism of Spencer isn't totally fair. No one knows his backstory or how he responds differently to the pressure of cameras surrounding him during a competition for a beautiful woman's heart. In fact, one Twitter user wrote, "I think Spencer is on the spectrum, and if so I'm proud of him because it can't easy to go on this type of show."
Article continues below advertisement
According to the NHS, signs of autism in adults include "getting very anxious about social situations, finding it hard to say how you feel, not understanding social 'rules,' getting too close to other people," and more. It's not anyone's business to diagnose any of The Bachelorette's suitors, but if Spencer were on the autism spectrum, that might explain some of his behavior. And his decision to put himself out there and go on the show would definitely be commendable!
Article continues below advertisement
Spencer Storbeck has a relatively normal background and job.
Now 32 years old, Spencer is a regional sales director in the Sleep Division of Panthera Dental, where he's worked since February 2021. Before that, he climbed up the ranks of medical sales at SleepTest.com and Quest International, Inc. after graduating from the University of Wyoming in 2016.
Article continues below advertisement
His graduation year hints that he could have taken some time off between high school and college or that he graduated from high school later since he would've been 25 years old in 2016. While in high school, he played as an offensive lineman on the varsity team in 2006 and 2007, which is pretty impressive. Now, he seems to have several supportive friends and family rooting for him on his Bachelorette journey.
Little is known about his son and former partner, but ABC's official bio of Spencer tells us, "This single dad's got humor and heart. As a father to a young son, Spencer brings a lot of life experience to the table, including having the courage to change careers and pursue his master's degree." He likes Jack Kerouac and Anthony Bourdain. None of those details give us red flag vibes, so it's definitely possible he was just nervous in front of the camera!
Article continues below advertisement
Even still, fans of the franchise suspect that producers encouraged (read: forced) Charity to give Spencer a rose after Night One. He was entertaining if nothing else! And if Reality Steve is correct (spoilers ahead!), we likely won't see much more of Spencer later in the season.
New episodes of The Bachelorette air every Monday at 9 p.m. EST on ABC.