R&B Girl Groups SWV and Xscape's Feud Is Just as Legendary as They Are
SWV and Xscape started their career in the early 1990s. For decades, fans have compared the two R&B groups to each other and hinted at their feuding.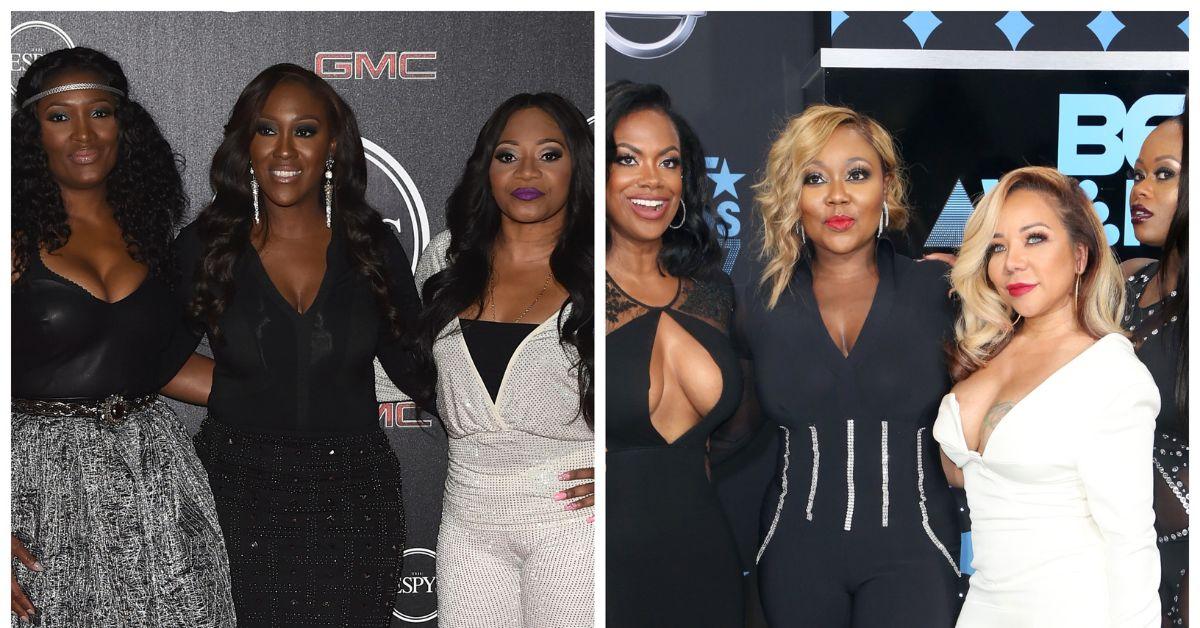 Article continues below advertisement
Although neither Xscape nor SWV is a stranger to reality television, their new show is the first time fans have seen them interact on TV in this way. While many R&B fans anticipate seeing the groups together, a trailer for the show amplified their epic feud rumors.
So, what happened between Xscape and SWV? Here are the details on their reported feud.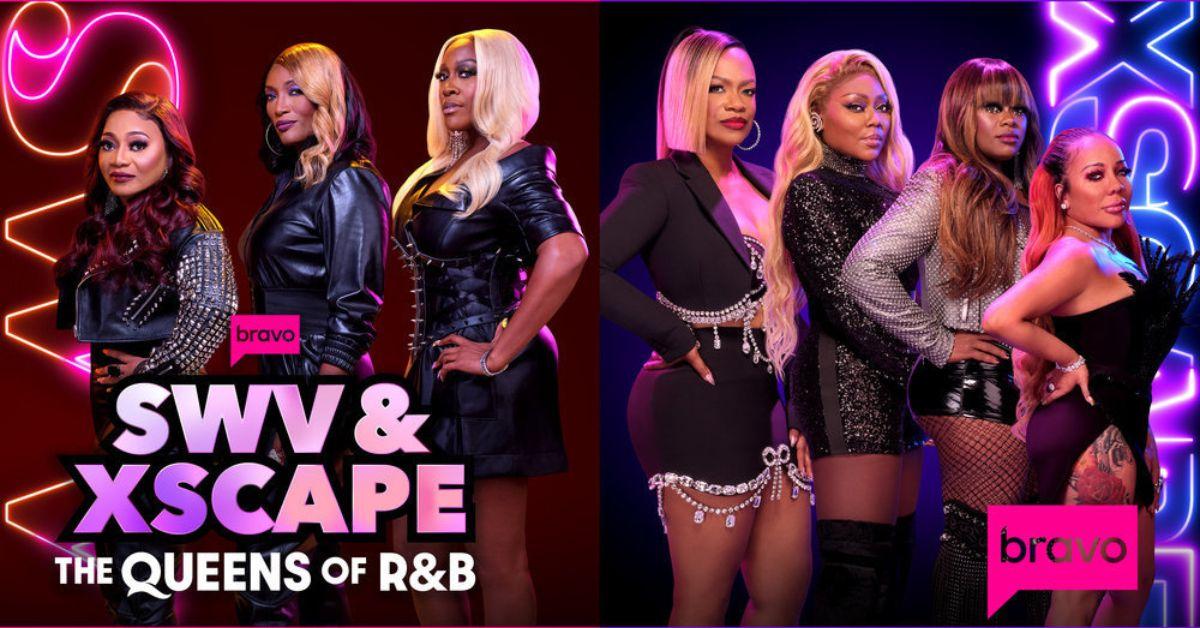 Article continues below advertisement
In the 'SWV & Xscape: The Queens of R&B' teaser, the groups argued over which one was more successful.
After announcing plans for a joint reality show with SWV and Xscape, Bravo released the first trailer for SWV & Xscape: The Queens of R&B. According to the teaser, fans can expect to see the women navigate their careers with family and internal issues among both groups.
In one clip from the first season, Coko and Kandi appear to have some tension over SWV and Xscape's fame. As Coko looks in Kandi's direction, the SWV singer says, "I sold 30 million records, b—h!" Kandi then responds, "Here we go again," in a confessional interview.
Article continues below advertisement
While we don't know what exactly Kandi said to warrant getting called the "b"-word, Bravo wrote in its logline that all seven women would have tense moments during the season.
In addition to hinting at a "dark family secret" involving sisters Tamika and LaTocha Scott, the network promised fights between the groups covering just about everything "from wars about set design and setlists, to epic battles over which group should headline." Bravo closed the description by informing fans, "these women don't hold back."
Article continues below advertisement
SWV seemingly poked fun at Xscape's Soul Train Awards drama in December 2022.
Before the explosive scene between Coko and Kandi surfaced, Xscape was already making headlines for their own issues. The group, who reunited in 2017, endured behind-the-scenes drama leading to their winning the Lady of Soul Award at the 2022 Soul Train Awards, per The Root.
During the group's red-carpet appearance, fans noticed LaTocha's dress looked vastly different from Kandi's, Tiny's, and Tamika's. After several commenters saw the difference, LaTocha said on social media that none of her group members told her to coordinate with them.
Article continues below advertisement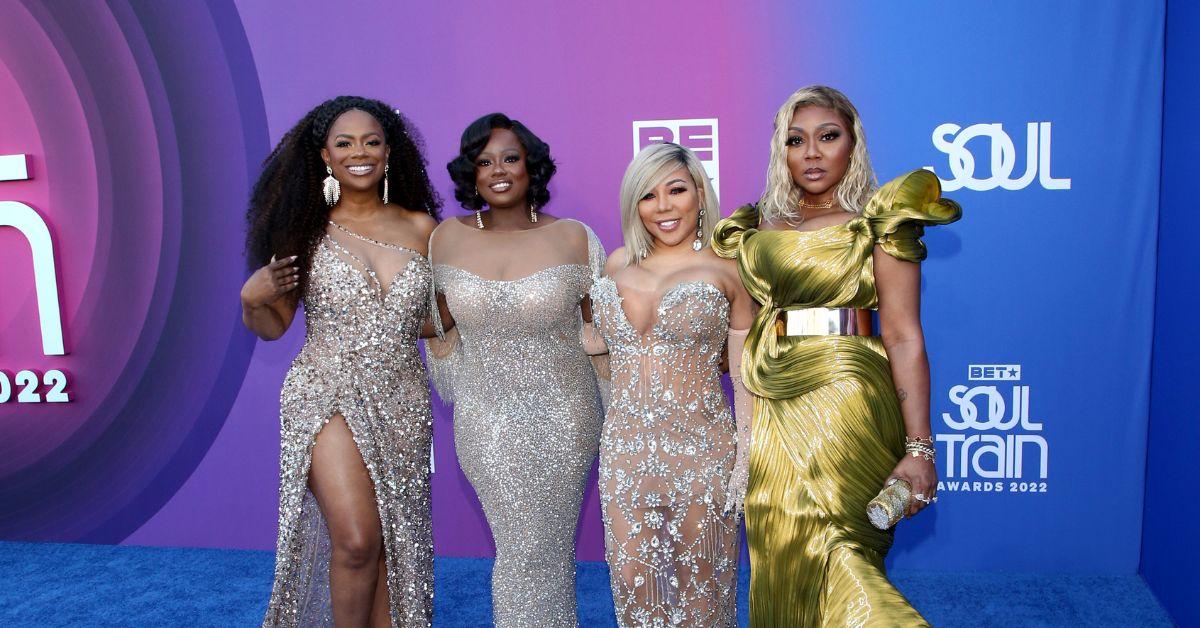 Kandi then chimed in and refuted LaTocha's comment, replying on social media that her bandmate "chose to have a separate stylist from the rest of the group." She also told LaTocha to "stop continuing to put out false narratives."
The drama between the band, who famously disbanded for the first time in 1998, continued when LaTocha skipped their R&B Music Experience tour in 2022 after claiming a promoter threatened her husband, Rocky Bivens. Since then, LaTocha announced her plans for a solo album.
Article continues below advertisement
Amid the chaos between Xscape, memes flooded about the group's past and how it could've affected their recent issues. SWV decided to join in on the fun when they created a TikTok of themselves dancing and laughing as a group. To make the moment even pettier, they titled the video, "POV: We good over here 😜"
Messy, messy!
Article continues below advertisement
Fans have wondered about SWV and Xscape's feud since their Verzuz battle.
SWV and Xscape's beef has been a topic of conversation on Twitter since their Verzuz battle on May 8, 2021. The much-anticipated event consisted of their biggest hits, including "Right There" and "Weak" for SWV, and "Just Kickin' It" and "Who Can I Run To?" for Xscape.
While music lovers were happy to see the groups share a stage, some eagle-eyed fans noticed tension during the battle.
Article continues below advertisement
"Is there some underlying beef between SWV and Xscape that we're unaware of? #VERZUZ," one fan asked on social media during the event.
"I can't even deal with these attitudes, this is not a celebration at all!" another fan exclaimed. "Smh #VERZUZ #Xscape #SWV."
SWV and Xscape never confirmed any tension between them at Verzuz.
To see what happens between the R&B icons, tune into the premiere of SWV & Xscape: The Queens of R&B on Sunday, March 5, 2023.