Who Is Tayshia Adams Dating? What We Know About The Former Host's Love Life
Although she's 'Bachelorette' no longer a host, Tayshia Adams' dating life is the latest Bachelor Nation gossip. Who is she currently seeing?
While Tayshia Adams may be separating herself from Bachelor Nation, once a Bachelorette, always a Bachelorette. The former Bachelor and Bachelor in Paradise contestant turned Bachelorette season lead allegedly has a new beau. Rumors suggest that after Tayshia's split from The Bachelorette winner Zac Clark, she swore off dating.
Article continues below advertisement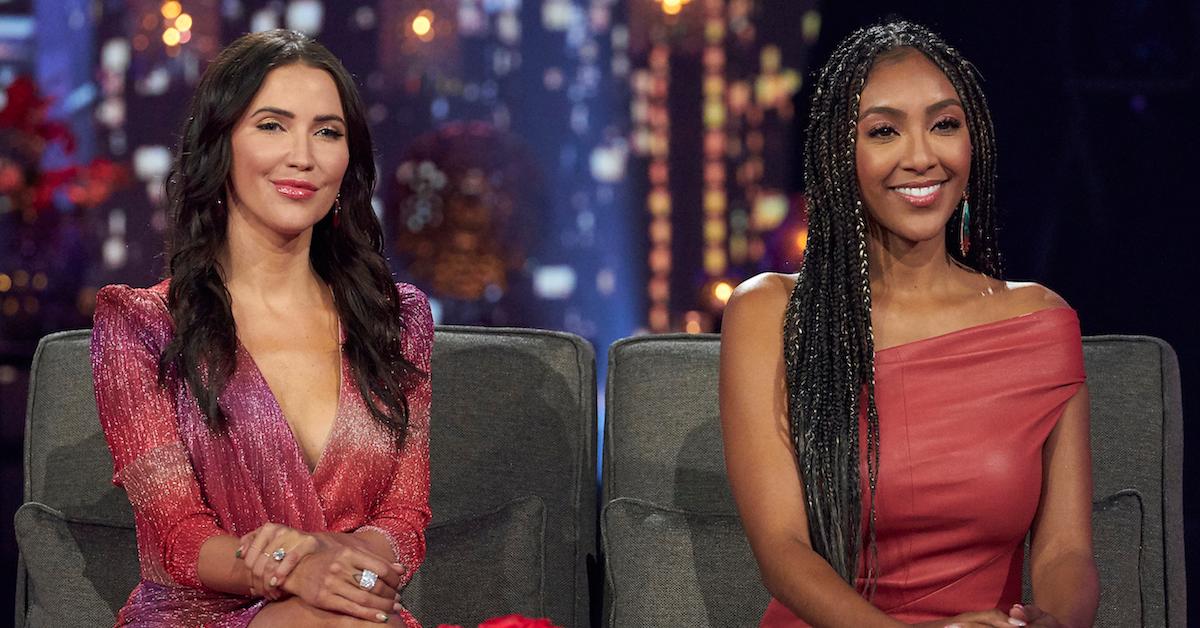 But now, some Instagram posts and sleuthing suggest that Tayshia has a new man in her life. Even though she's not coming back to host The Bachelorette after she and Kaitlyn Bristowe were replaced by Jesse Palmer, the question of who Tayshia is dating is always relevant in the hearts of Bachelor Nation fans. So who is she dating?
Article continues below advertisement
Tayshia Adams may be dating a chef named Dorian Le Bigot.
Tayshia's Instagram followers know that as of July 2022, she's currently on a trip to Corsica, France, where she's been enjoying time in the sun, hiking, and poolside fun. While fans knew she was traveling with Dorian Le Bigot, many thought that Dorian was traveling as Tayshia's personal chef on vacation. However, when Tayshia shared a story of Dorian hanging out with her poolside, it seemed like a possibility that the two of them could be dating.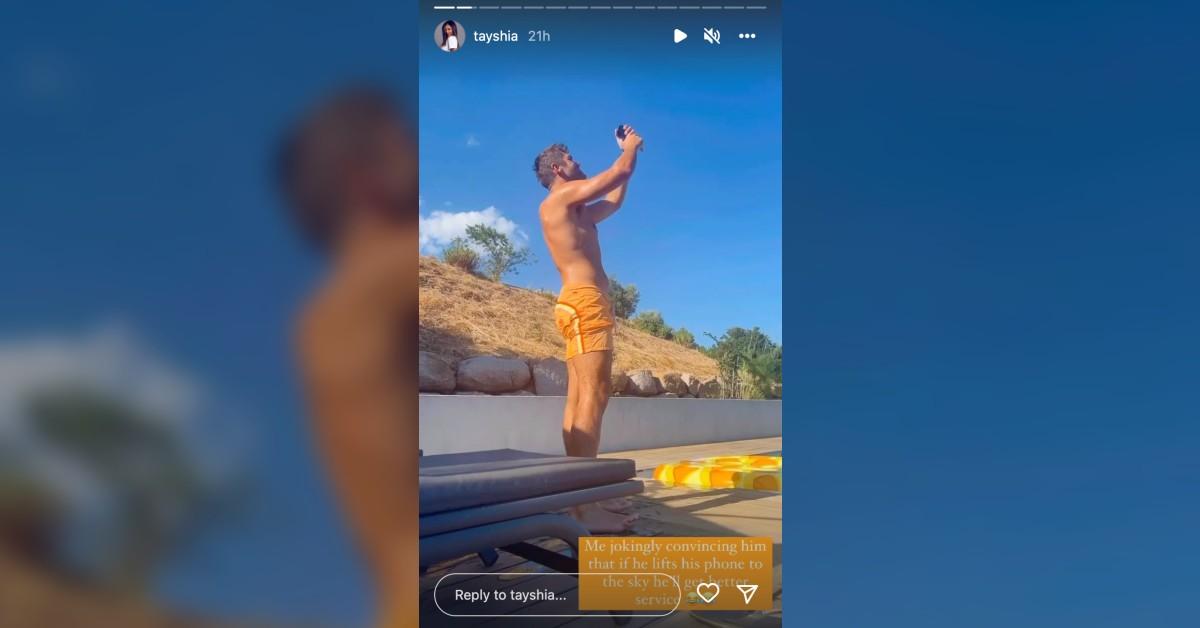 Article continues below advertisement
However, this is all speculation. Dorian seems to be based out of Hong Kong, and he works as a traveling chef. If anything, the two of them may just be spending some fun and friendly time together. While it's possible that they could be dating, it's just as likely that they're just friends spending time together as Dorian cooks some amazing meals for Tayshia.
According to his Instagram, Dorian founded Bubblebell HK and Hot Sauce HK. He also works with KTCHN, a "private kitchen focusing on seasonal and fresh produce." The KTCHN Instagram bio states that they're on tour in Corsica, so whether or not Dorian and Tayshia are dating, he is definitely cooking during his time in Corsica.
Article continues below advertisement
After Tayshia's split from Zac, she likely won't be dating anyone else from Bachelor Nation.
When Tayshia and Zac split, right around the time the After the Final Rose special aired for Michelle Young's season of The Bachelorette, she made the decision to distance herself from Bachelor Nation. Whether she or the producers decided this, she and Kaitlyn were not asked to host The Bachelor in favor of Jesse Palmer. Now, Jesse Palmer is officially taking over as the host of the upcoming season of The Bachelorette.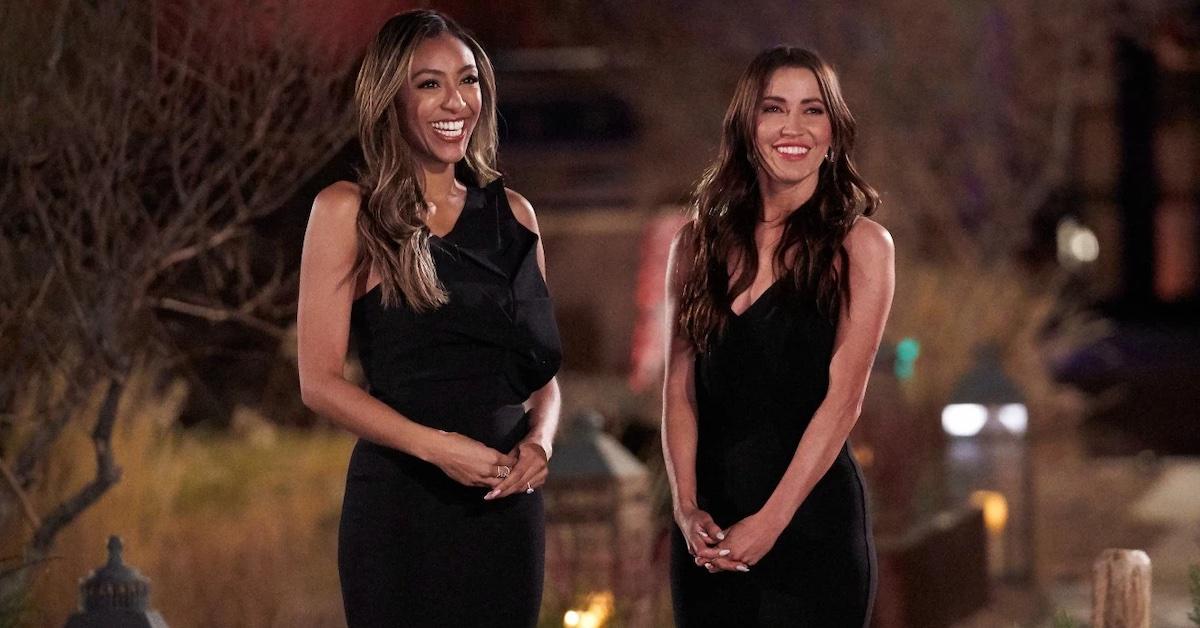 In an interview with Lauren Zima on Entertainment Tonight, when asked if she'd go back to Bachelor Nation, Tayshia responded, "I think I'm good, respectfully. Respectfully, I think I'm good. I think I'm good." Perhaps three seasons of dating publicly were enough for Tayshia, and now she's ready to find a man on her own terms.
The Bachelorette premieres at 8 p.m. EST on July 11 on ABC.