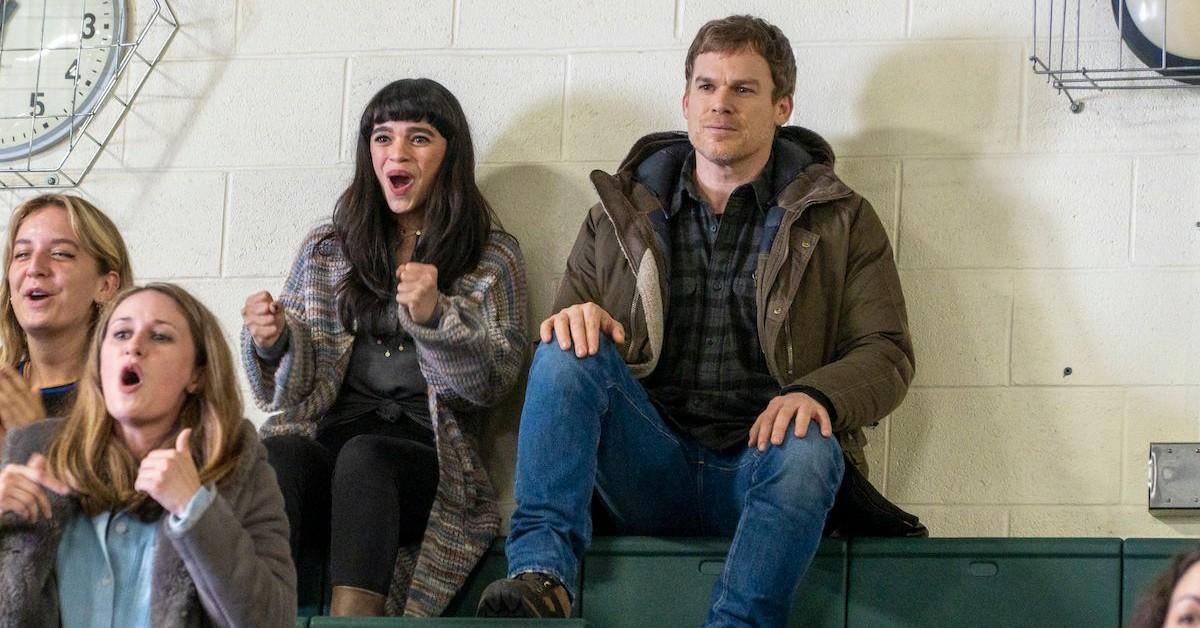 Hardworking Teacher Tess Silvera Accidentally Gets Involved in Everything in 'Dexter: New Blood'
In a show about a serial killer and his violence-prone son like Dexter: New Blood, it can be easy to overlook relatively normal characters like Tess Silvera. The teacher and part-time bartender is a resident of Iron Lake, NY, just like Dexter Morgan (Michael C. Hall) and Harrison Morgan (Jack Alcott).
Article continues below advertisement
What role does Tess have to play in the new Dexter? Who is the actress that plays Tess? Could Tess possibly be in danger like many other women who were killed in Iron Lake? Let's break down her character.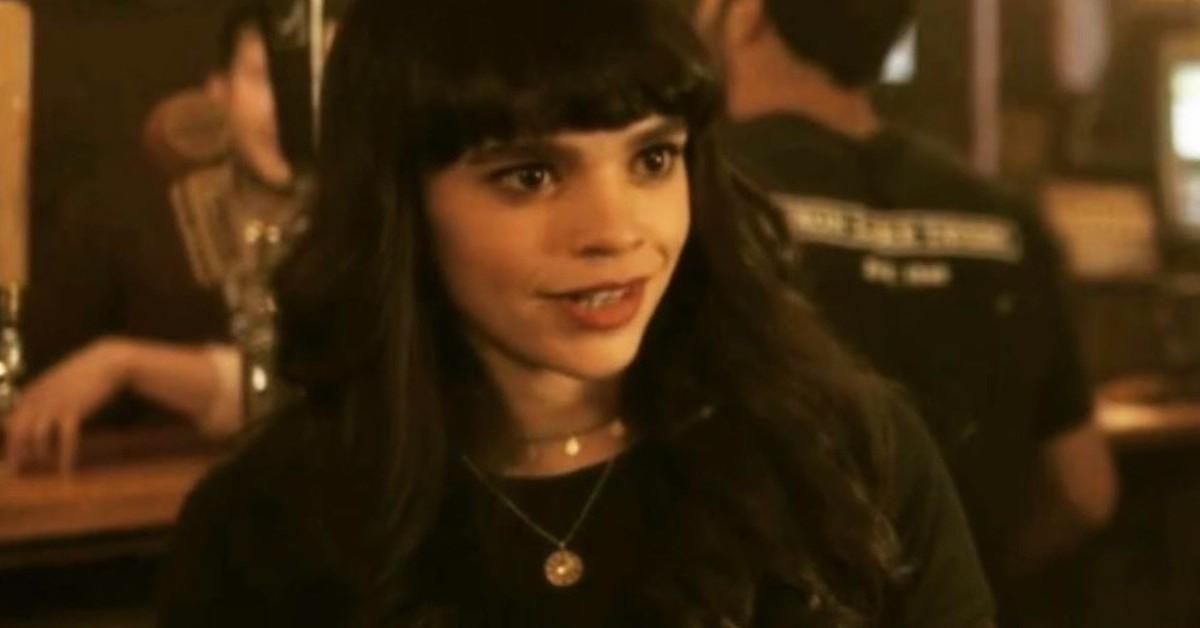 Article continues below advertisement
Tess unknowingly plays a part in Dexter's first murder in 'Dexter: New Blood.'
Tess makes her first appearance in Episode 1 of Dexter: New Blood. She's working hard at her part-time bartending job at the Iron Lake Tavern. Dexter orders a drink from Tess when he's out line-dancing with his girlfriend Angela Bishop (Julia Jones). Tess tells Dexter that Matt Caldwell (Steve M. Robertson) is picking up the tab for everyone at the bar. Dexter refuses to let Matt pay for his drinks.
Dexter is not fond of Matt from the start. Matt attempts to purchase a rifle from Dexter (under the alias of Jim Lindsay) at Fred's Fish and Game. Matt is flagged during his background check, but he still tries to pressure Dexter into selling him the rifle. After Dexter learns that Matt once killed five people, and witnesses Matt shooting a beautiful white buck with the rifle, he decides to end his serial killing hiatus.
Article continues below advertisement
In an ironic way, things truly go downhill for Matt when Tess mentions his tab bill offer to Dexter. Tess also tells a young woman named Lily that the Iron Lake Tavern burgers don't come with fries. Later on Lily ends up becoming one of Kurt Caldwell's (Clancy Brown) victims.
Article continues below advertisement
Dexter returns to the tavern and tells Tess he's concerned about Harrison. (Let's not forget Tess is also a science teacher at Harrison's school!) It's Tess who recommends a therapist for Harrison.
She later asks Dexter how Harrison's therapy is going at the school's wrestling match. Thankfully Dexter murders Kurt Caldwell before he could claim any more innocent female victims, so Tess is still safe ... for now.
Article continues below advertisement
The actress who plays Tess is also an accomplished singer.
Gizel Jimenez plays Tess on Dexter: New Blood. In addition to being an actress, Gizel is also an accomplished singer and dancer, having appeared as Nessa Rose in the hit Broadway musical Wicked. She also appeared in the Netflix film Tick, Tick...Boom! as Cristin.
Article continues below advertisement
Some of Gizel's other roles include Anna in Frozen: The Musical, Olivia in the musical Miss You Like Hell, Angelica Rodriguez in a 2013 episode of Law and Order: Special Victims Unit, and more. Gizel appears to have genuinely loved being a part of Dexter: New Blood, regularly posting on her Instagram about her time on the show.
She also has been dedicated to posting about Dexter on Sundays when each new episode airs. Will Tess appear in the Season 1 finale of Dexter: New Blood? We'll just have to see when the episode airs Sunday, Jan. 9, 2021, at 9 p.m. EST on Showtime.