Is 'The Masked Singer' Tour Coming to a Theater Near You? Check Out the 2022 Tour Dates
The 2022 'The Masked Singer' tour dates have been revealed — find out if the hit Fox series is bringing its characters to your city this year.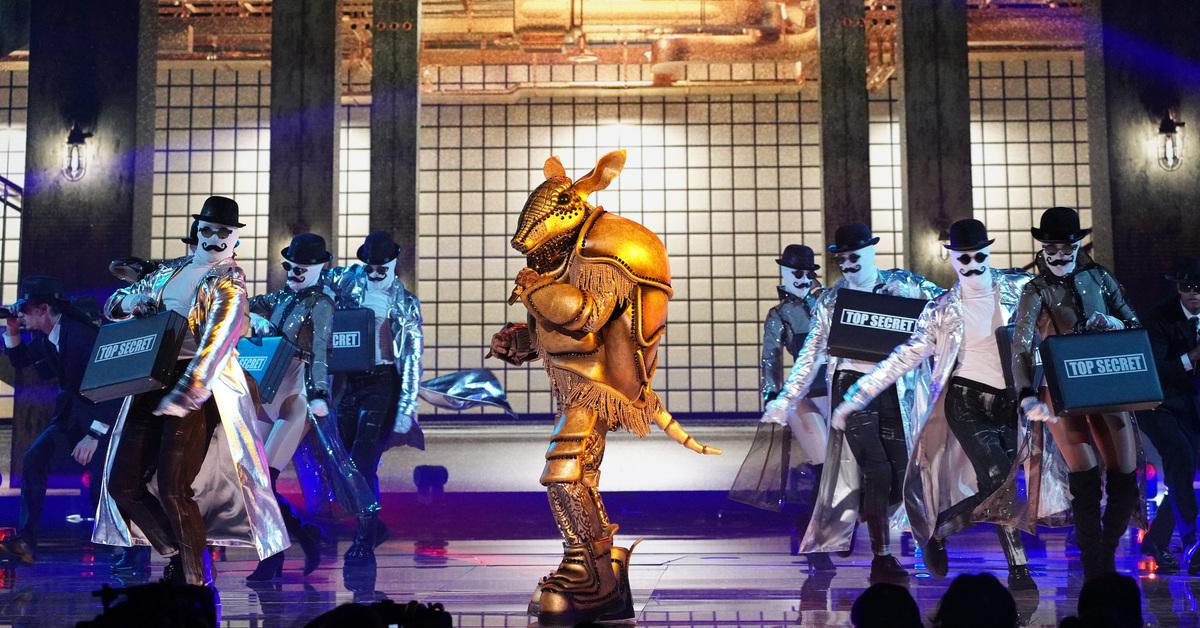 Fox's The Masked Singer continues to be one of the most talked-about shows on television, so it's no surprise that the corresponding live tour is continuing in 2022. Similar to American Idol, the series has been extending its popularity by creating a live show that audiences can enjoy in person and not just through a screen.
Article continues below advertisement
Unlike Idol, though, The Masked Singer tour keeps an element of the competition in the live performances. One celebrity is unmasked at every single concert, and fans are encouraged to guess who's behind the masks just like they would with the TV show. The tour promises that "fan-favorite characters" are included, with Season 7's "Thingamabob" included for 2022.
Here's everything that Masked Singer fans need to know about the tour before it starts.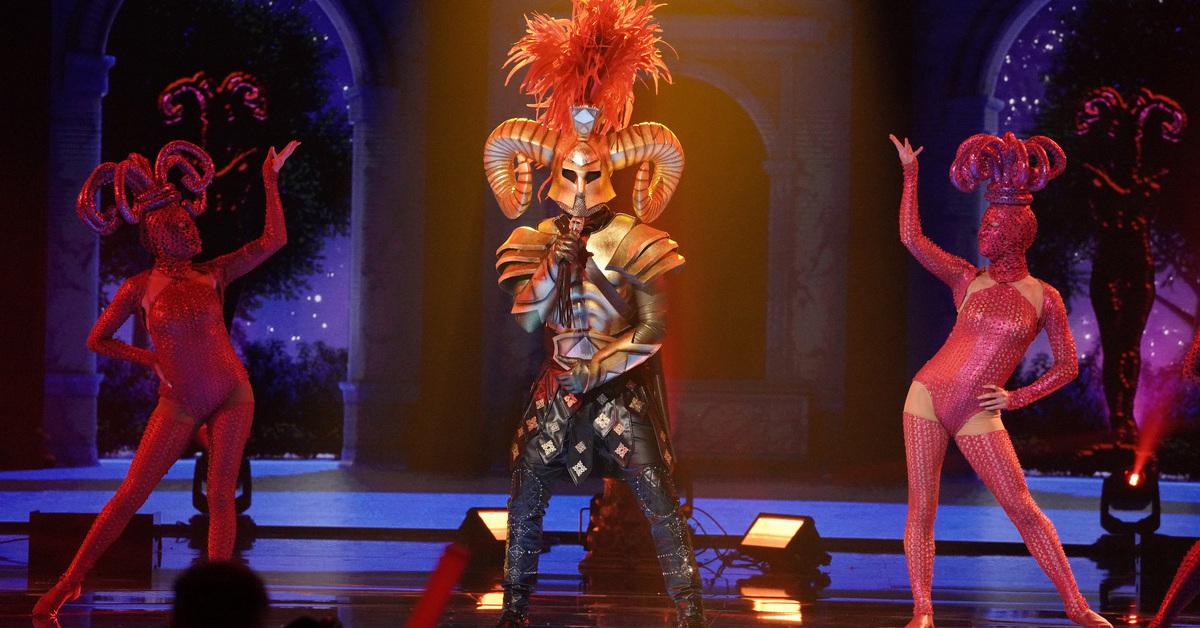 Article continues below advertisement
What is 'The Masked Singer' tour?
The Masked Singer tour is similar to the TV show: a select number of contestants come out in costume and perform, with one (and only one!) celebrity having to take their mask off at the end of the night. It's not known if they'll perform the same songs from the show or new material, but it's likely a combination both, since tours for similar shows like American Idol and The Voice tend to mix things up.
Ticket prices vary by venue. The tour offers three levels of VIP tickets with different Masked Singer experiences (for an additional cost). According to the tour's website, the top-level VIP package includes a meet-and-greet with Natasha Bedingfield, who serves as the tour's host. Bedingfield was "Pepper" in The Masked Singer Season 6.
If you're looking to meet any of the characters, the closest you'll get is a photo op.
Article continues below advertisement
But if you want to impress your friends or family with your Masked Singer guessing skills, or if you routinely sing along with the performances every Wednesday night, then the tour is definitely something to put on your calendar in Summer 2022.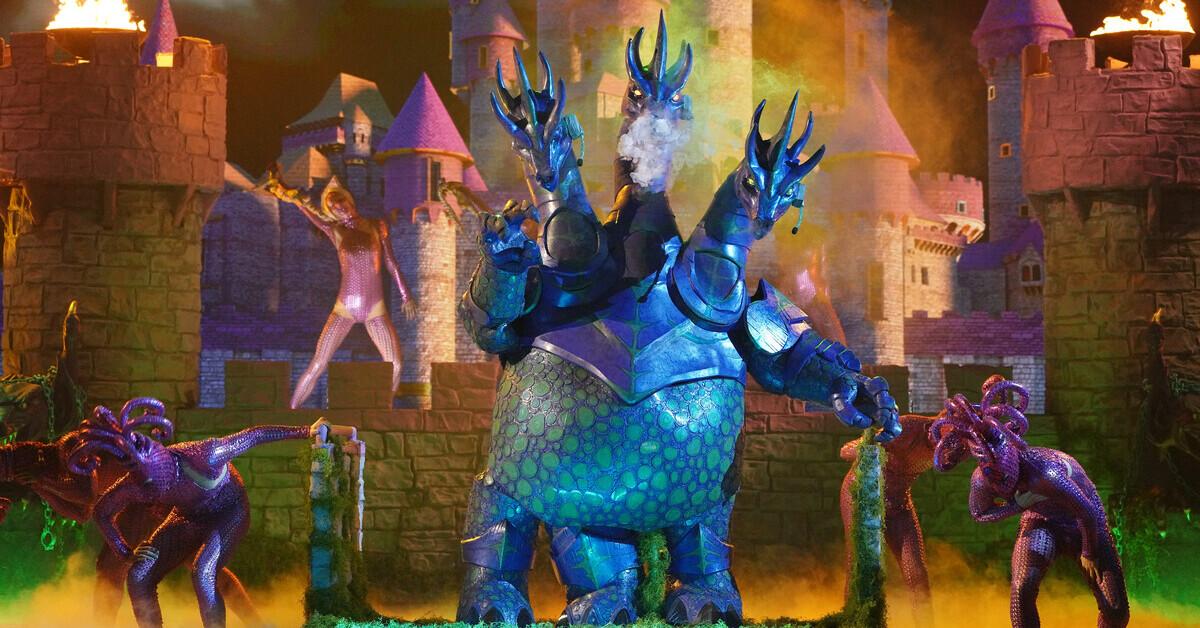 Article continues below advertisement
'The Masked Singer' 2022 tour dates and cities.
The Masked Singer 2022 tour will begin on May 28, 2022, and end on June 30, 2022. That's two full months of audiences nationwide being able to see the fun up close and personal! The tour is mostly focused in the United States, though it will make one stop in Canada on June 11 for any fans north of the border.
Below is a full list of The Masked Singer tour dates. Fans can purchase tickets and VIP packages here.
May 28, 2022 — St. Louis, MO — Stifel Theatre
May 29, 2022 — Omaha, NE — Orpheum Theatre
May 31, 2022 — Evansville, IN — Aiken Theatre
June 1, 2022 — Indianapolis, IN — Clowes Memorial Hall
June 3, 2022 — Welch, MN — Treasure Island Resort & Casino
June 4, 2022 — Milwaukee, WI — Riverside Theatre
June 5, 2022 — Chicago, IL — Chicago Theatre
June 7, 2022 — Cincinnati, OH — Taft Theatre
June 8, 2022 — Columbus, OH — Palace Theatre
June 9, 2022 — Akron, OH — E.J. Thomas Hall
June 10, 2022 — Detroit, MI — Fox Theatre
June 11, 2022 — Rama, ON, Canada — Casino Rama Entertainment Centre
June 13, 2022 — Syracuse, NY — Landmark Theatre
June 14, 2022 — Hershey, PA — Hershey Theatre
June 16, 2022 — Mashantucket, CT — Premier Theater at Foxwoods
June 17, 2022 — Atlantic City, NJ — Tropicana Showroom
June 18, 2022 — Newark, NJ — Prudential Hall at NJPAC
June 19, 2022 — Boston, MA — Boch Center Wang Theatre
June 21, 2022 — Tysons, VA — Capital One Hall
June 22, 2022 — Baltimore, MD — The Lyric
June 23, 2022 — Richmond, VA — Dominion Energy Center
June 24, 2022 — Charlotte, NC — Ovens Auditorium
June 25, 2022 — North Charleston, SC — North Charleston PAC
June 26, 2022 — Atlanta, GA — Fox Theatre
June 28, 2022 — Orlando, FL — Dr. Phillips Center for the Performing Arts
June 29, 2022 — Tampa, FL — Morsani Hall at the Straz Center
June 30, 2022 — Ft. Lauderdale, FL — Broward Center for the Performing Arts
July 1, 2022 — Jacksonville, FL — Times-Union Center for the Performing Arts (Moran Theater)
July 2, 2022 — Greenville, SC — Bon Secours Arena
July 5, 2022 — Greensboro, NC — Steven Tanger Center for the Performing Arts
July 6, 2022 — Nashville, TN — Ryman Auditorium
July 7, 2022 — Huntsville, AL — Propst Arena at the Von Braun Center
July 8, 2022 — Memphis, TN — Orpheum Theatre
July 9, 2022 — Little Rock, AR — Simmons Bank Arena
July 10, 2022 — Tulsa, OK — Tulsa Theatre
July 12, 2022 — San Antonio, TX — Tobin Center for the Performing Arts
July 13, 2022 — Austin, TX — Bass Concert Hall
July 14, 2022 — Sugar Land, TX — Smart Financial Centre at Sugar Land
July 15, 2022 — Grand Prairie, TX — Texas Trust CU Theatre at Grand Prairie
July 16, 2022 — Midland, TX — Wagner Noel Performing Arts Center
July 18, 2022 — Denver, CO — Ellie Caulkins Opera House
July 19, 2022 — Salt Lake City, UT — Delta Hall at Eccles Theater
July 21, 2022 — Spokane, WA — First Interstate Center for the Arts
July 22, 2022 — Portland, OR — Arlene Schnitzer Concert Hall
July 23, 2022 — Seattle, WA — Paramount Theatre
July 24, 2022 — Boise, ID — Morrison Center for the Performing Arts
July 26, 2022 — San Jose, CA — San Jose Civic Auditorium
July 28, 2022 — Los Angeles, CA — Orpheum Theatre
July 29, 2022 — Reno, NV — Grand Theatre at Grand Sierra Resort & Casino
July 30, 2022 — Las Vegas, NV — Smith Center