'The Menu' Looks Like 'The Squid Games' of Fine Dining
'The Menu' starring Anya Taylor-Joy, Nicholas Hoult, and Ralph Fiennes comes out on Friday, November 18. Where can you stream it? Let's find out!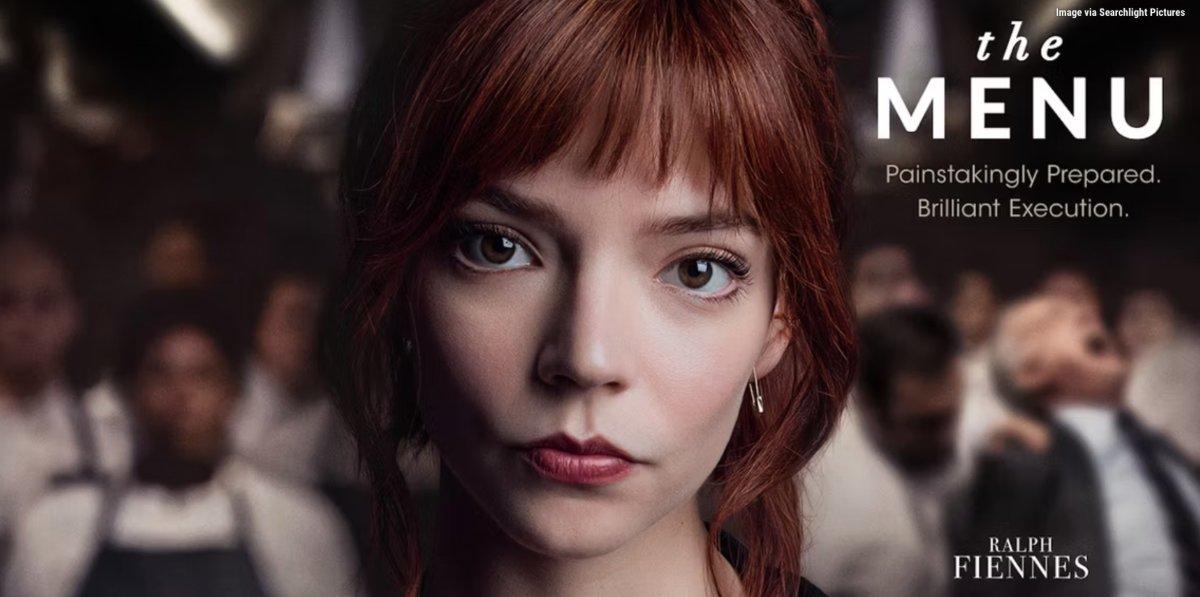 With so many movies premiering on streaming platforms, it is rare that a movie actually makes us want to go to the theaters, especially if it's not part of the Marvel franchise. That was until The Menu.
Maybe it's the mystery behind the plot or the suspense and intrigue of the trailer. Either way, this movie is one the few that makes us want to see it immediately. With The Menu dropping in theaters on November 18, we're curious if it will be streaming anywhere? Let's find out!
Article continues below advertisement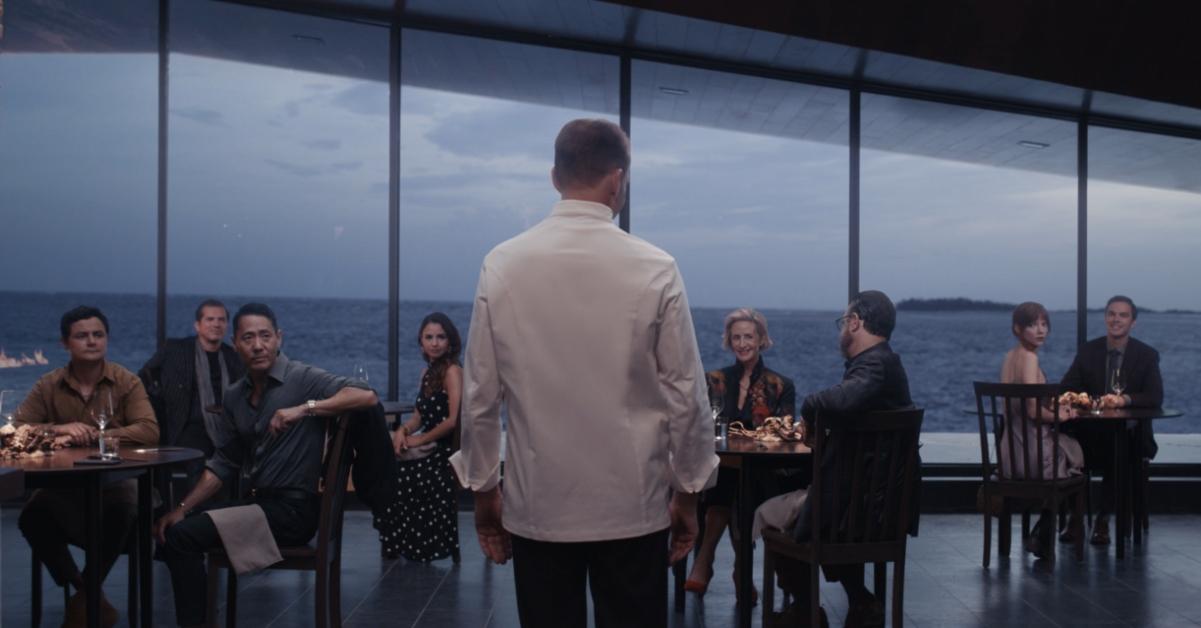 Where will 'The Menu' movie be streaming?
It doesn't appear that The Menu will be having a streaming premiere just yet. When it does start streaming, The Menu most likely will be on either Hulu or Disney Plus since the movie's produced by Searchlight Pictures, which is part of The Walt Disney Company. (If we had to guess, we'd say it will stream on Hulu due to the type of content.)
Article continues below advertisement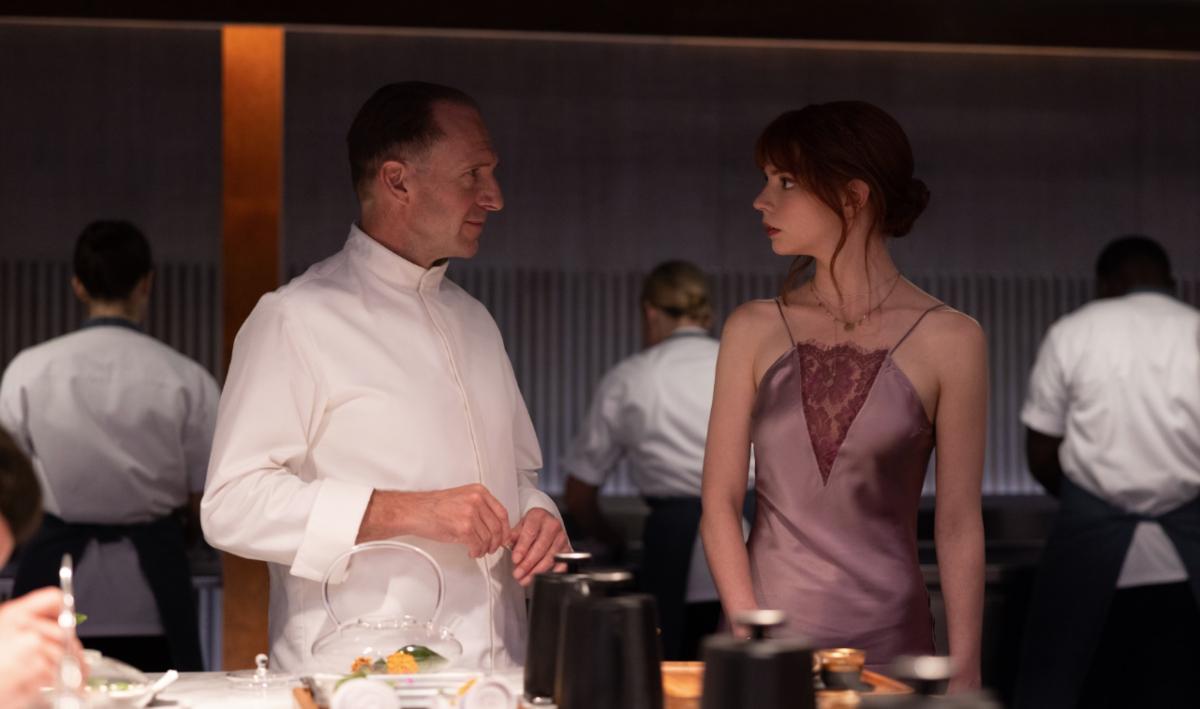 Who is starring in 'The Menu'?
The Menu stars Anya Taylor-Joy, best known for her work in The Queen's Gambit, The Northman, and Peaky Blinders. The movie also stars Nicolas Holt, best known for his work in X-Men franchise, The Favourite, and The Great, as well as Ralph Fiennes, best known for his work in The Harry Potter franchise, Skyfall, and The Grand Budapest Hotel.
Article continues below advertisement
What is 'The Menu' about?
The website for The Menu explains the plot:
A couple, Margot (Anya Taylor-Joy) and Tyler (Nicholas Hoult), travel to a coastal island in the Pacific Northwest to eat at an exclusive restaurant, Hawthorn, where the reclusive, globally celebrated Chef Julian Slowik (Ralph Fiennes) has prepared a lavish tasting menu for select special guests. Joining the couple are three young, already-inebriated tech bros, Bryce, Soren, and Dave, an older wealthy couple and repeat clients, Anne and Richard, renowned restaurant critic Lillian Bloom and her slavish magazine editor Ted, and a famous middle-aged movie star (played by John Leguizamo) with his assistant Felicity.
Article continues below advertisement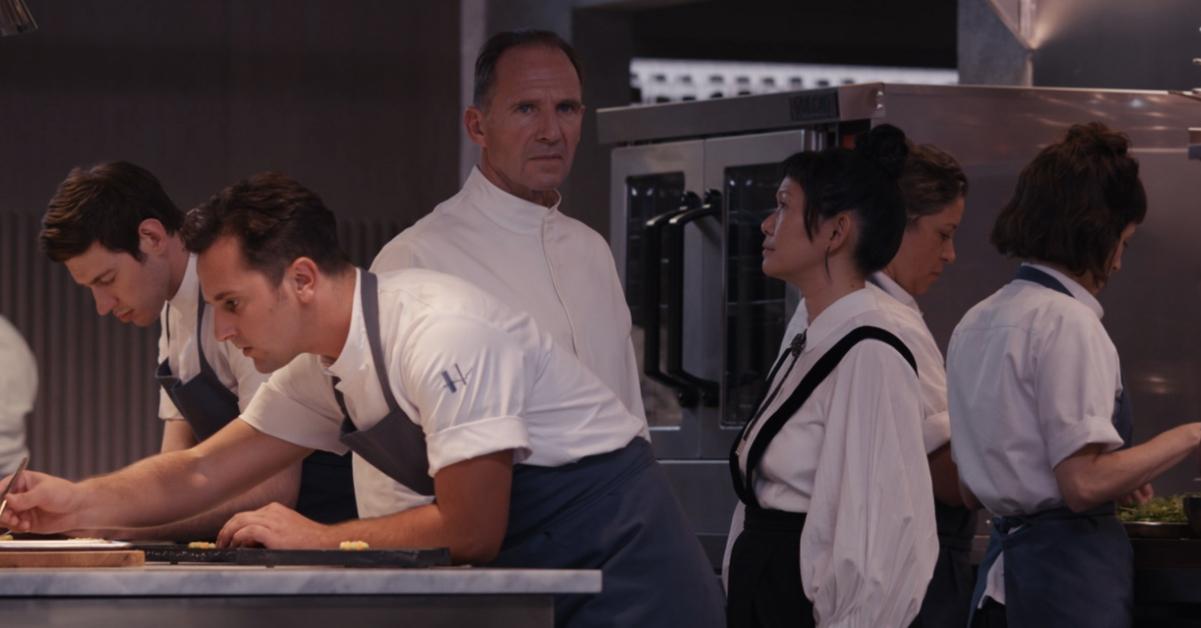 Hosted by the immaculately dressed front of house staff led by general manager Elsa (Hong Chau), the evening unfolds with increasing tension as secrets are revealed and unexpected courses are served. With wild and violent events occurring, Slowik's motivation begins to rattle the diners as it becomes increasingly apparent that his elaborate menu is designed to catalyze to a shocking finale.
Article continues below advertisement
It appears that the "wild and violent events" may resemble something similar to The Purge or Squid Games, where people are being hunted for sport. Yeah, this is definitely a dark comedy. Emphasis on dark.
The director, Mark Mylod, told Picturehouse that his ultimate goal "was to tell a really cinematic story and hopefully have some teeth to it also."
Don't worry Mark, we have a feeling this movie will for sure have teeth.
Make sure to catch The Menu only in theaters beginning on November 18.