'The Watcher' Star Samantha Blaire Cutler Dishes on Ryan Murphy's Twisted True-Crime Series (EXCLUSIVE)
Featured in Ryan Murphy's true-crime series 'The Watcher,' actress Samantha Blaire Cutler spoke exclusively with 'Distractify' about the show.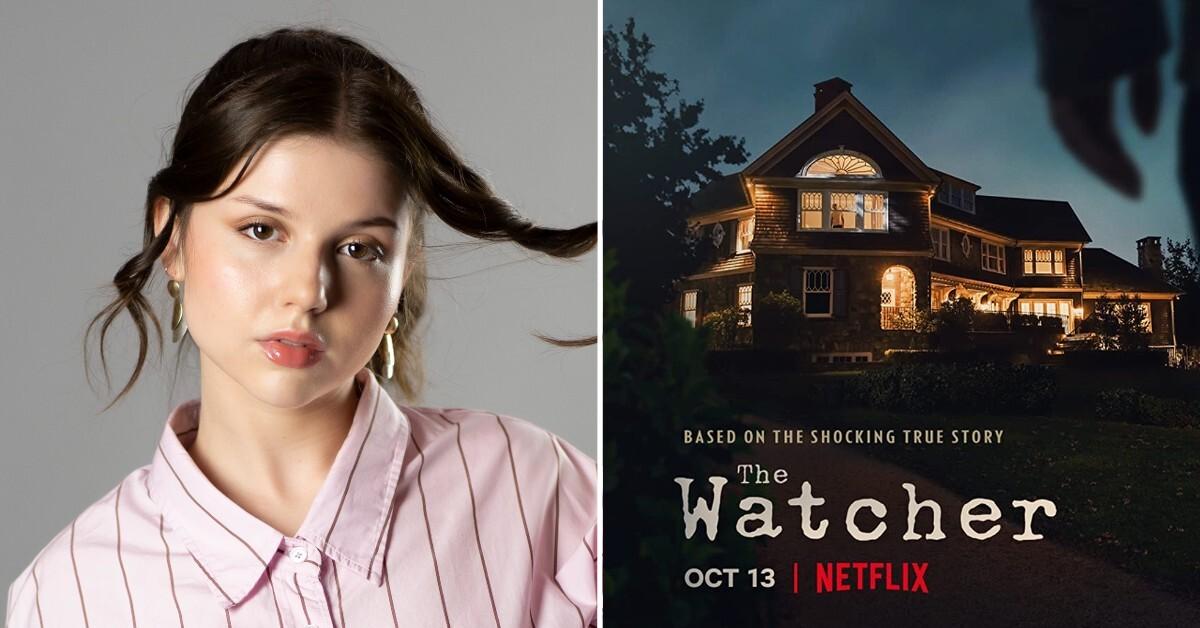 It's no secret that the modern King of Television Ryan Murphy has an affinity for all things twisted (don't get us started on AHS: Hotel's infamous "drilldo" scene). And while his (somewhat) fictional series Glee and American Horror Story are obviously cemented into his nuanced and deliciously disturbing legacy, in recent years Ryan has gravitated toward the increasingly mainstream world of true crime. Perhaps there's nothing more twisted than real life.
Article continues below advertisement
After executive-producing American Crime Story (which has explored the O.J. Simpson case, the Bill Clinton and Monica Lewinsky scandal, and the assassination of Gianni Versace) and creating the uber-controversial Netflix series Dahmer – Monster: The Jeffrey Dahmer Story, Ryan set his sights on an unsettling tale plucked from the quaint suburbs of Westfield, N.J.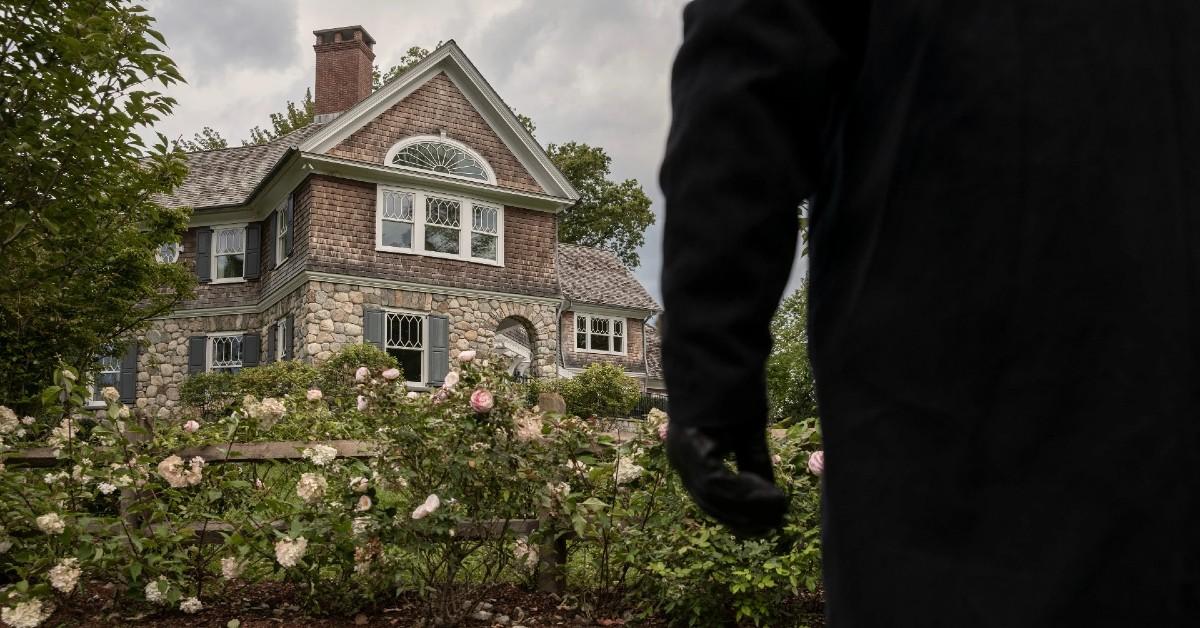 Article continues below advertisement
Based on The Cut's famous 2018 article of the same name, Ryan Murphy and Ian Brennan's Netflix miniseries The Watcher centers on the slow unraveling of the unsuspecting Brannock family (their name was Broaddus in real life).
After moving into the beautiful multimillion-dollar house at 657 Boulevard in Westfield, Nora (Naomi Watts) and Dean Brannock (Bobby Cannavale) begin receiving eerie, maniacal letters from an ominous figure named "The Watcher." In a town that's brimming with dark secrets, everyone is a suspect.
In an exclusive interview with Distractify, The Watcher star Samantha Blaire Cutler — who plays Pat Graff, a teen girl who lived at 657 Boulevard prior to the Brannocks — dished on the series. From her thrilling experience working with TV demigod Ryan Murphy to fully embodying her character, here's what Samantha had to say.
Article continues below advertisement
Who is Pat Graff in 'The Watcher'?
Considering Samantha Blaire Cutler's first TV gig was for Netflix's Emmy-winning drama series Orange Is the New Black, coming back to the streaming giant was a blissful "full circle moment" for the actress. In The Watcher, Samantha plays Patricia "Pat" Graff, an angsty, "boy-crazy" 17-year-old who "loves to piss off her parents, make them a little bit upset — especially her dad who is very strict, like, authoritarian," Samantha explained.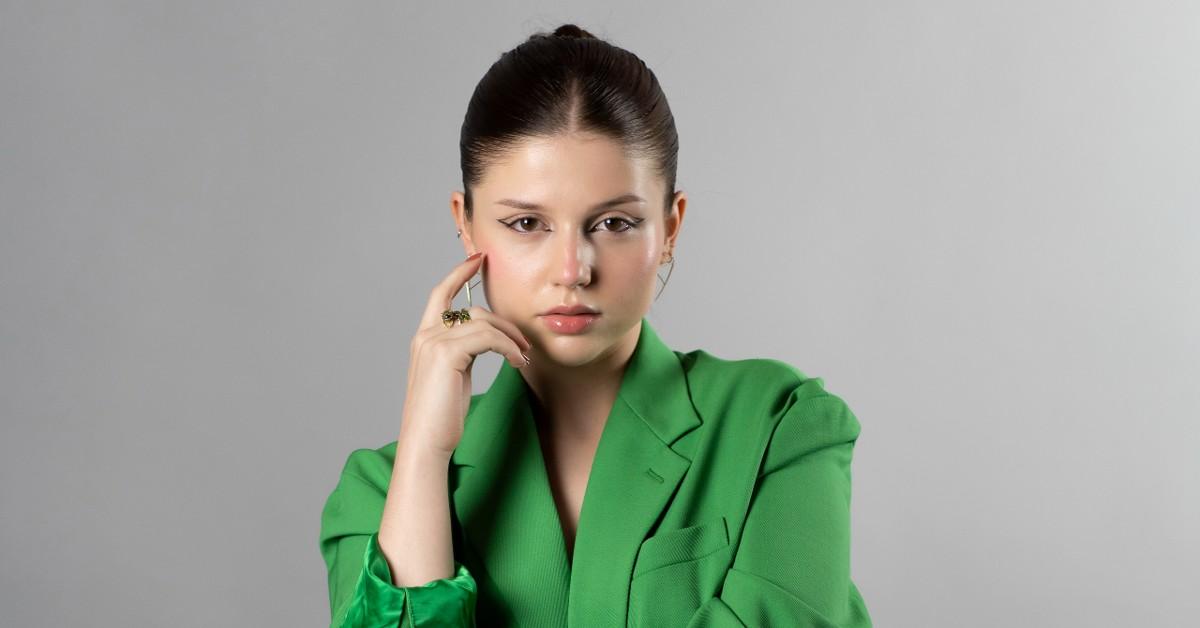 Article continues below advertisement
Appearing in flashback scenes, Pat lived at 657 Boulevard with her parents, her brother, and her grandmother two decades before the Brannock family arrived. Her religious father, John Graff (Joe Mantello), also received menacing letters from the all-knowing Watcher.
(The Graff family is based on the real-life List family members, who were slaughtered by patriarch John List in Westfield circa 1971, though the List massacre isn't related to the real Watcher case.)
"With Pat, [John is] just very, like, 'you have to be a good girl, you have to follow the rules.' And so I think she's rebelling a bit and, you know, getting into a little bit of trouble, which could ultimately not just be bad for me, but for the whole family," Samantha said.
In 'The Watcher,' Pat Graff's style was inspired by '90s-era Natalie Portman.
As soon as Samantha scored the role of Pat, she dove head-first into the true story, finding herself just as flabbergasted as we were. "I read the article in The Cut that [the show] was based on, and like you, I was like, 'How is this real? How did this happen? And how was this so recent?'" she shared. "You would think this would have been years and years ago, but it wasn't."
Yes, the thought that a disquieting anonymous letter could show up in our mailboxes at any given moment makes the hairs on the backs of our necks stand up.
Article continues below advertisement
Aside from researching the Broaddus family's trip to hell, Samantha found the essence of her character through the wardrobe and hair and makeup departments.
"What the wardrobe and hair and makeup departments showed me were, like, young pictures of Natalie Portman in the '90s, when she was on the cover of Teen Vogue. So, like, the wispy bangs, the Rachel haircut, you know, from Friends," Samantha relayed.
"For me, wardrobe is one of the best things to use to get into character, because, like, when you have that on you, there's something about it that just really puts you into the mindset of the character."
Article continues below advertisement
Samantha Blaire Cutler worked with two of her professional idols: Ryan Murphy and Joe Mantello.
Having grown up as a Gleek, Samantha was giddy to work alongside Ryan Murphy. "Oh my god. I was trying not to freak out. And I think I did a good job. I kept my cool. But yeah, Glee was everything to me, especially like loving musical theater as a kid," she shared. "I would listen every week to the albums that would come out on iTunes and I would put [them] on my iPod or whatever."
As she grew more mature, Samantha gravitated toward American Horror Story, specifically falling in love with AHS: Coven.
Article continues below advertisement
"One of my favorite acting teachers once told me that in movies, film, [and] TV, we tell stories through pictures. And the pictures that [Ryan is] able to create, and the the dynamic shots and the suspense — he really knows what he's doing."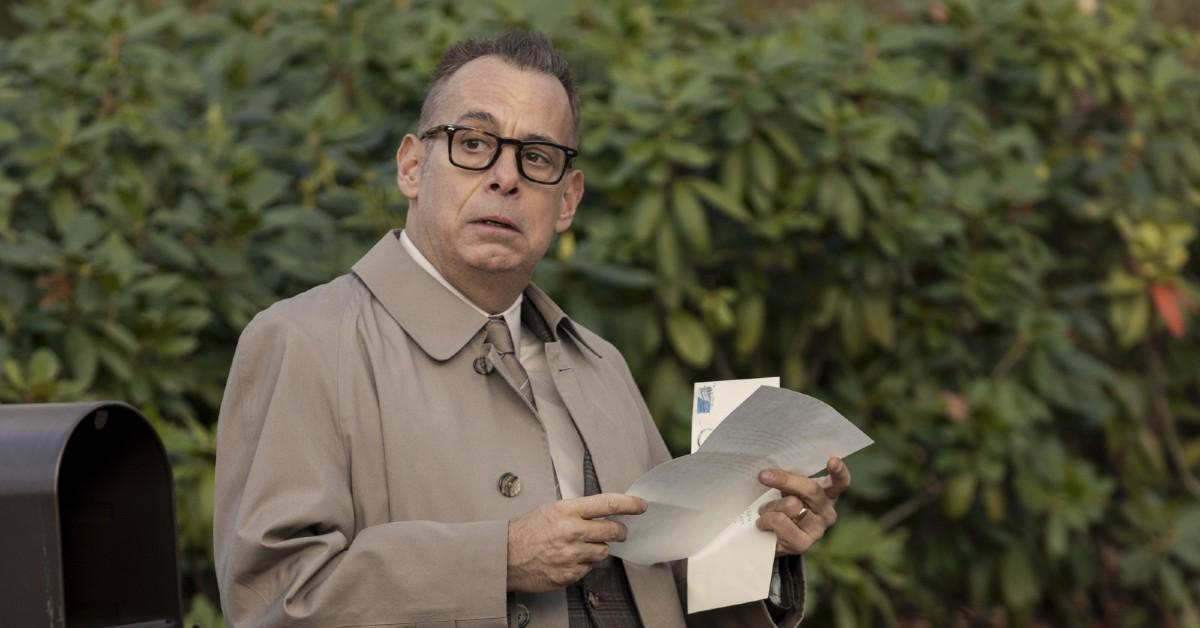 Article continues below advertisement
Bone-chilling patriarch John Graff — who's forced to make some sinister decisions when the Watcher gives him an ultimatum — is played by Tony-winning director Joe Mantello. "He directed Wicked, Angels in America — iconic things," Samantha gushed.
The Ghost: Power Book ll star has fond memories of singing Wicked's duet "For Good" with her best friend at her first grade talent show, which sheds a light on just how deeply Joe Mantello has influenced her artistic expression.
"The first couple days I was like, 'OK, I'm gonna be cool, you know, professional,' but I did get to tell him how much [Wicked] meant to me and what an honor it was to be able to work with him," Samantha said.
Article continues below advertisement
As for the tone and feel of The Watcher, Samantha describes it as a tense psychological thriller. "It definitely has those horror elements that Ryan is known for, but it's almost like a psychological thriller," she explained. "There's not a monster popping out of the closet."
"It's horror based in reality, which I think can almost be scarier," she continued.
We agree. Although some of Ryan's creatures, such as the Addiction Demon and Infantata, are petrifying in their own ways, perhaps human monsters evoke the truest sense of fear.
The Watcher is currently streaming on Netflix.