Theo Sharpe Likes Eloise for Who She Truly Is in 'Bridgerton' Season 2
Eloise Bridgerton forms a genuine connection with a print shop assistant named Theo Sharpe in 'Bridgerton' Season 2. Do Eloise and Theo get together?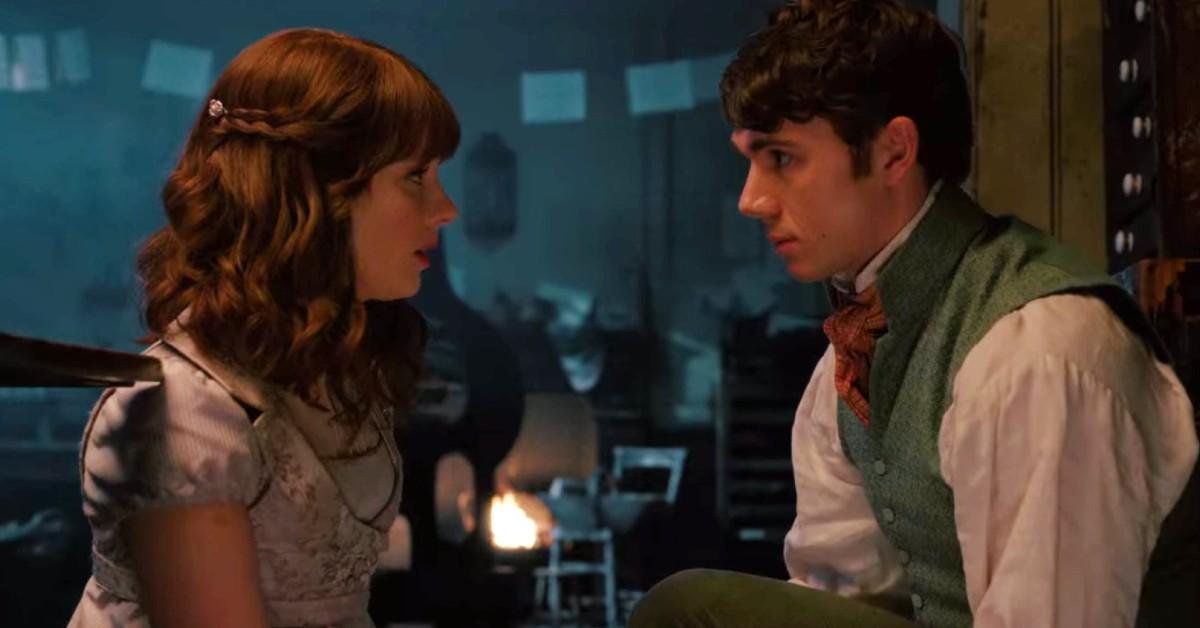 Spoiler alert: This article contains spoilers for Bridgerton Season 2 on Netflix.
Anthony Bridgerton (Jonathan Bailey) wasn't the only member of the Bridgerton family who fell in love in Season 2. Although Eloise (Claudia Jessie) never outright admitted she had fallen for Theo Sharpe (Calam Lynch), it was obvious she had feelings for the print shop assistant.
Article continues below advertisement
Who is Theo Sharpe and how did he capture the free-spirited Eloise's heart? Is Theo in the Bridgerton books written by Julia Quinn? Does Eloise get together with Theo eventually? Here's what we know.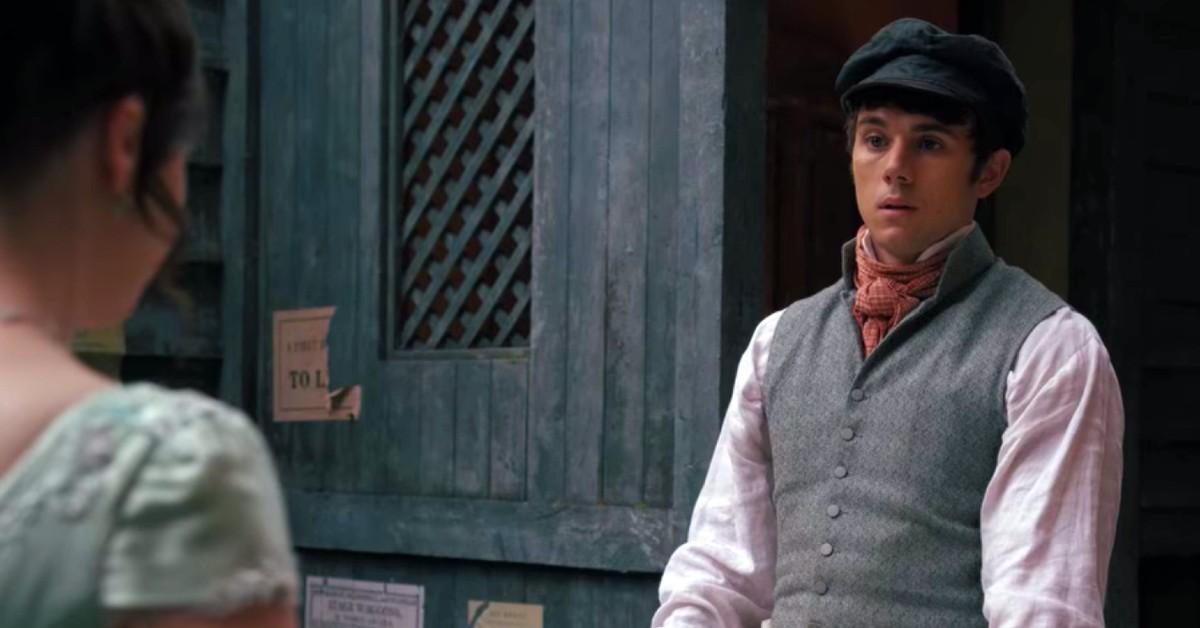 Article continues below advertisement
Theo likes Eloise for who she truly is.
First things first: Theo is not in the Bridgerton book series. In the show, Eloise meets Theo in Season 2 when she's on her mission to figure out Lady Whistledown's true identity.
Theo works at the printshop where Lady Whistledown's pamphlets are printed. However, he's in the dark as much as Eloise is when it comes to Lady Whistledown's true identity.
Eloise enlists Theo to help her crack the case, but the two end up bonding over their shared interests in social justice reforms. Theo doesn't shame Eloise for her desire to learn more about the world. He shares pamphlets with her about radical ideas for the day, and invites her to a town-hall sort of event where citizens are welcome to discuss ideas like rights for women.
Theo is definitely impressed that Eloise actually shows up to the event. Their bond only strengthens from there.
Article continues below advertisement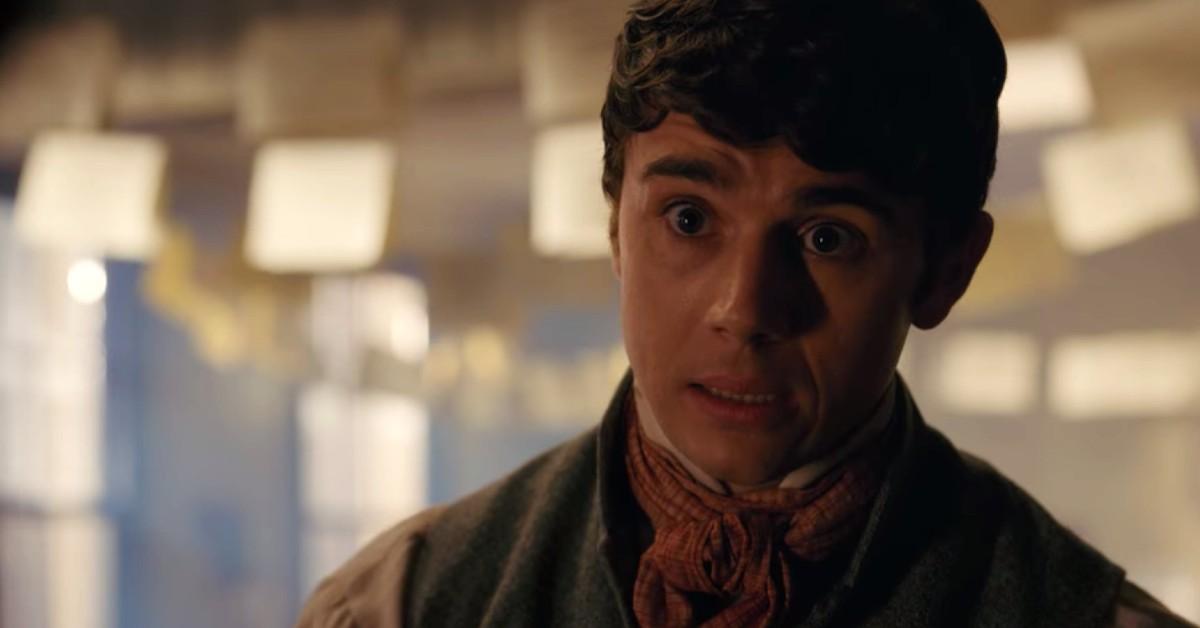 Class differences end things before they have a chance to begin.
Is there any better way to say "I love you" to Eloise than basically saying, "I read these books and then set them aside for you so you could share your thoughts on them"? It's no wonder Eloise is crushing hard on her print shop man.
Sadly, things between the pair quickly go south when Queen Charlotte (Golda Rosheuvel) accuses Eloise of being Lady Whistledown.
Article continues below advertisement
Eloise returns to the print shop to make sure Theo's okay, and so they can get their stories straight. She explains that the queen set her sights on her after Eloise was spotted visiting Theo previously.
Theo calls Eloise out for not thinking by returning to the print shop. People from the queen's palace were asking about him, and he was almost thrown out of the shop. It's not that he dislikes Eloise, but he's not surprised that she doesn't recognize the danger she's put him in just by returning.
Article continues below advertisement
After all, Eloise may be a free spirit, but she still was born and raised in a privileged upper-class household. Theo doesn't have that luxury. Although he forgives her in the Season 2 finale and he nearly kisses Eloise, that's when she realizes that he was right initially.
She realizes that society is talking about them, and if the nature of their relationship was revealed, it would be Theo who would face actual consequences.
Sadly, Theo misunderstands Eloise's intentions, thinking that she's embarrassed at the thought of being courted by a lower-class man. He leaves her in anger, and Eloise departs from the print shop, heartbroken. Will Theo and Eloise reunite in Bridgerton Season 3? We'll just have to wait and see...
You can stream Bridgerton Seasons 1 and 2 now on Netflix.