Yes, Thundercat Made His Acting Debut in 'The Book of Boba Fett'
Episode 4 of 'The Book of Boba Fett' surprises viewers with a cameo from Thundercat. Let's get to know him and the character he plays in the series.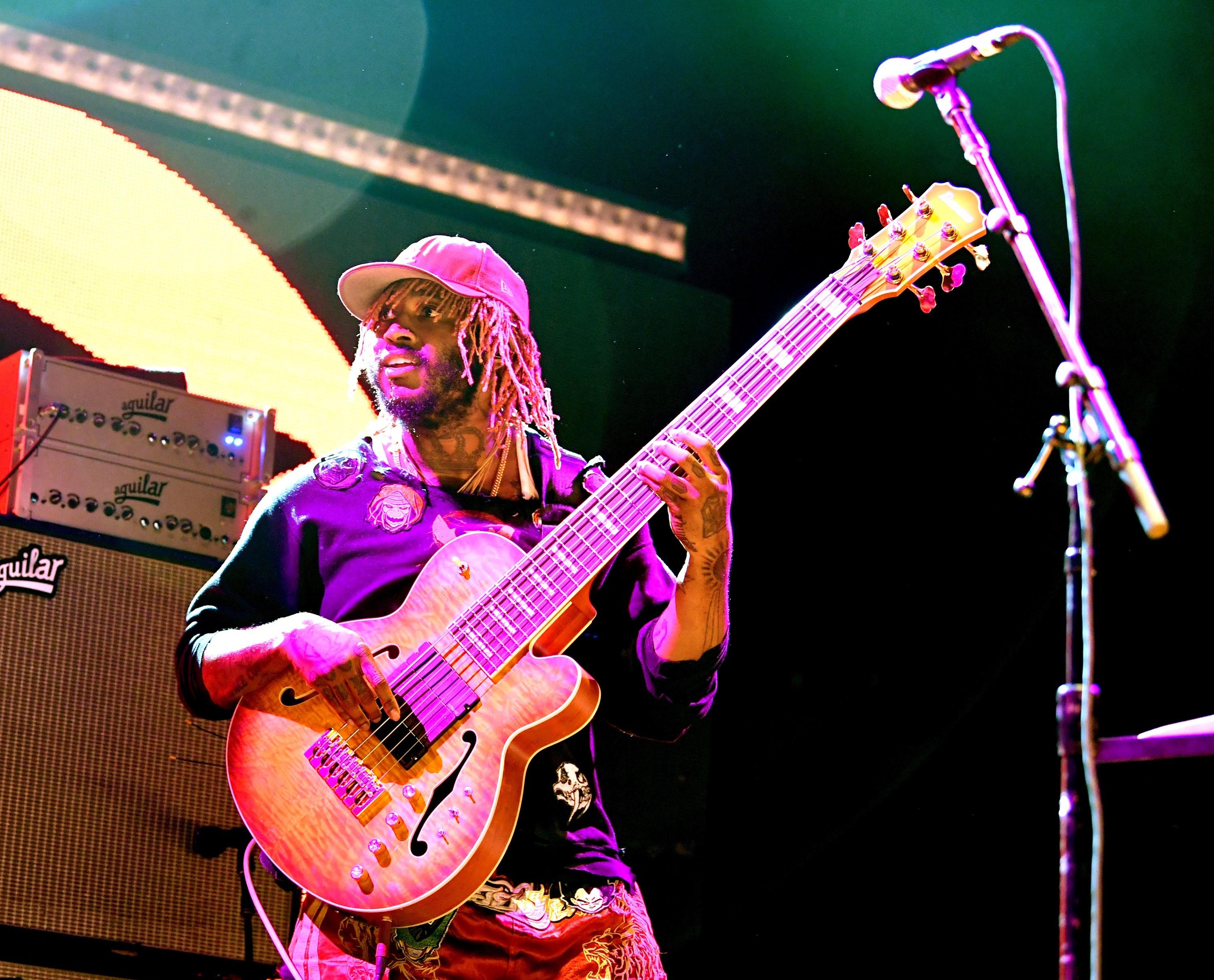 Spoiler alert: This article contains spoilers for Episode 4 of The Book of Boba Fett.
With most of the fourth episode of Disney Plus's The Book of Boba Fett taking place in the past, viewers finally learn how Boba Fett (Temuera Morrison) and Fennec Shand (Ming-Na Wen) meet and become one of the most potent duos in the galaxy. We find it's quite a heartwarming story, so let's get into it.
Article continues below advertisement
So, technically the flashback explains how Boba saves Fennec after she is shot in the stomach with a blaster in Season 1 of The Mandalorian. Once Boba discovers her near-lifeless body, he brings her to Mos Eisley for medical assistance, or in this case, bodily modifications.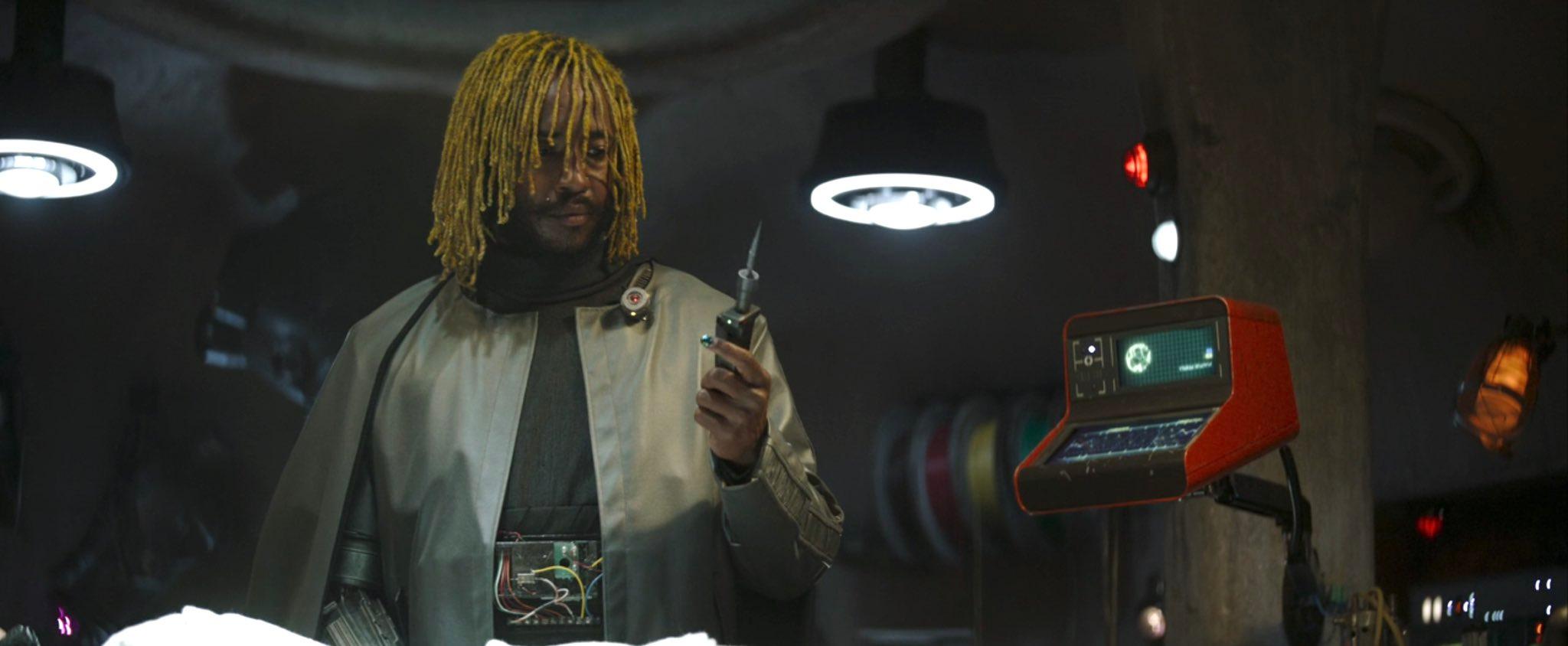 Article continues below advertisement
There, Boba demands the Mod Artist, portrayed by bass guitarist Stephen "Thundercat" Bruner, operate on Fennec and save her. Before we go further, let's learn a bit about Thundercat — who is he? How did he get his start in the music industry? Then, we'll discuss his character and overall presence in the Star Wars franchise.
Who is Thundercat? He's an award-winning bass guitarist.
Once the credits roll on "Chapter 4: The Gathering Storm," viewers learn that Stephen "Thundercat" Bruner is, in fact, the surgeon. Though he is not a surgeon in real life, Thundercat does all he can to change the lives of others through music.
Article continues below advertisement
As a bass guitarist, singer, and songwriter from Los Angeles, Thundercat rose to prominence as a member of Suicidal Tendencies. From there, Thundercat has released four solo studio albums, with his most recent LP, "It Is What It Is," winning a Grammy for Best Progressive R&B Album.
Article continues below advertisement
Besides his solo work, Thundercat may be best known for his massive contribution to Kendrick Lamar's universally acclaimed album "To Pimp a Butterfly."
With his creative genius flowing through jazz and funk-inspired styles, Thundercat produced one of the most groundbreaking albums of the 21st century. Also, he and Kendrick won the Best Rap/Sung Performance Grammy Award for their work on "These Walls."
Who does Thundercat play on 'The Book of Boba Fett'?
After Boba takes Fennec to Mos Eisley, The Book of Boba Fett introduces viewers to the Mod Artist, a "cyberpunk plastic surgeon/tattoo artist," as Decider puts it.
He can surgically attach machinery to human bodies, usually for aesthetic purposes or improved combat skills. However, Boba merely asks the Mod Artist to work his magic, which he does to save Fennec from death.
Article continues below advertisement
While we assume Thundercat's presence in The Book of Boba Fett is simply a brief cameo, the fan reaction to his appearance may change the minds of several Star Wars and Disney higher-ups.
"That @Thundercat sequence in #TheBookOfBobaFett felt like it belonged in the Matrix. Sick AF!" one viewer shared on Twitter. Another fan added, "Thundercat looks so badass in the new Boba Fett episode btw."
A third Twitter user said Thundercat's cameo proves that "Disney Plus Star Wars shows are the gift that keep on giving." We couldn't agree more, but what about you? Would you like to see more of Thundercat in Star Wars? Let us know!
Catch new episodes of The Book of Boba Fett on Wednesdays, only on Disney Plus.