Hallmark's Mahogany Brand Is Bringing 'Unthinkably Good Things' to a Screen Near You
What was the 'Unthinkably Good Things' filming location? Learn more about the Hallmark Movies & Mysteries movie from the Mahogany brand.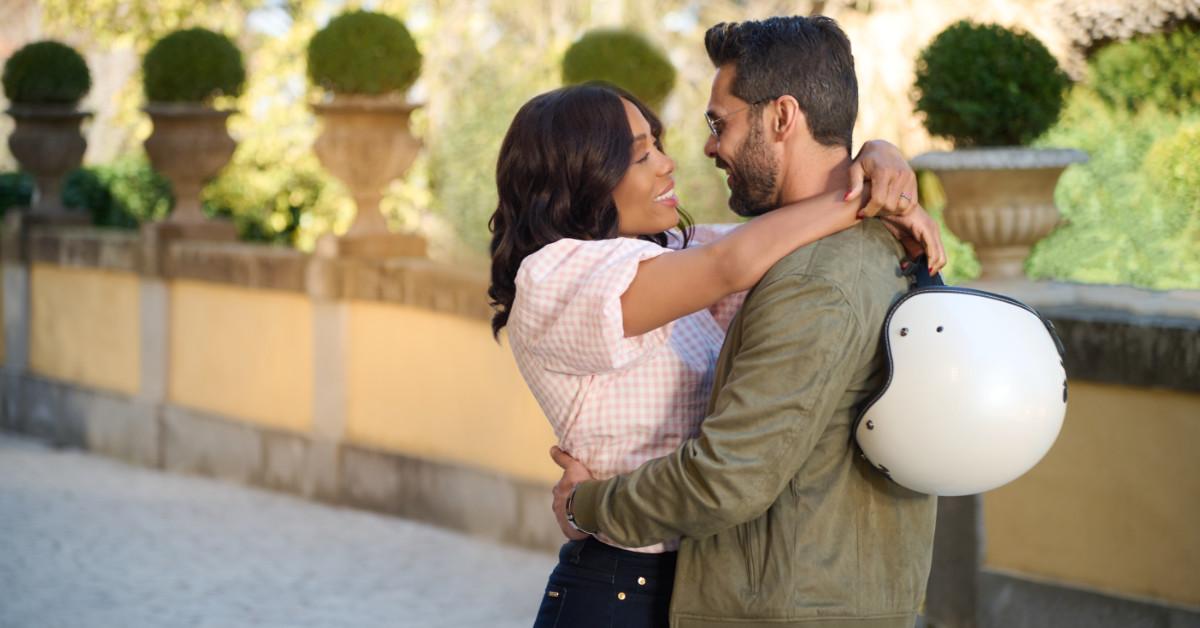 You may know Mahogany as a Hallmark offshoot with greeting cards tailored for Black consumers, and now the brand is extending to the small screen. Unthinkably Good Things, Hallmark's first TV movie under the Mahogany banner, premieres tonight, Sunday, Aug. 28, at 9 p.m. ET. (And just wait until you see the filming locations!)
Article continues below advertisement
"Mahogany is a beloved brand by millions of consumers around the world, and we are thrilled to bring the brand to life on screen with this first new movie," Toni Judkins, Crown Media's senior vice president of programming development, told Variety this March. "We are committed to telling beautiful, emotionally rich, authentic stories that show Black women experiencing the joys of love through romance, sisterhood, and community."
'Unthinkably Good Things' follows three women as they "relish the importance of friendship" in Tuscany.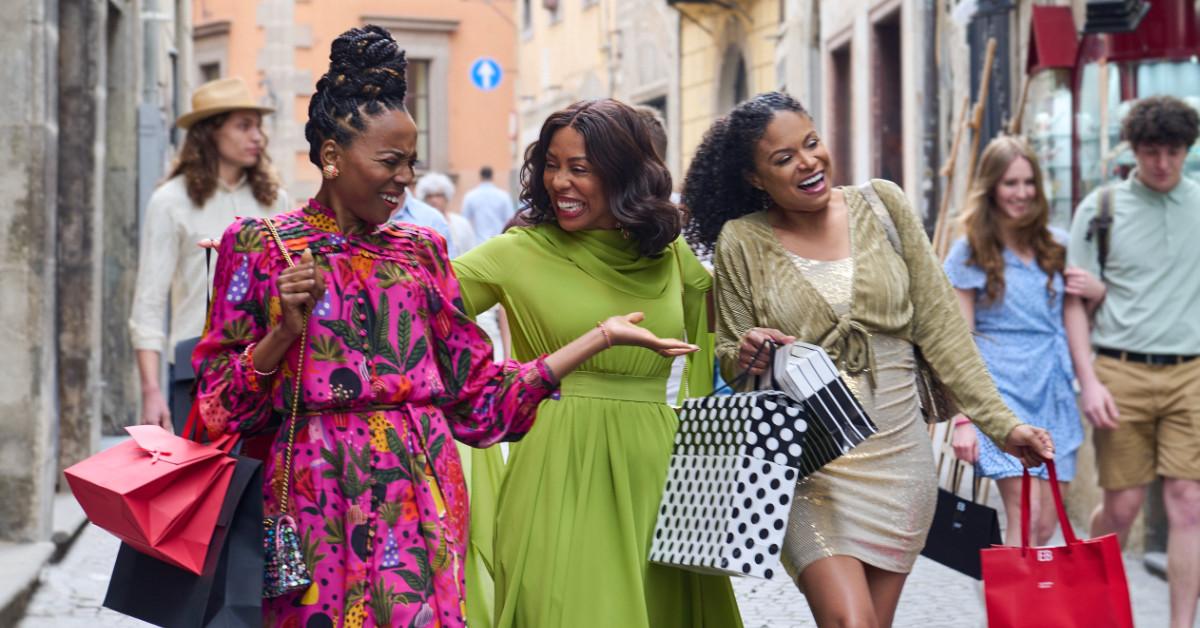 The movie evolves around three women and their quality bonding time in Italy, as a synopsis explains: "At a crossroads in her career and personal life, Allison is in need of the love and support of her two closest friends Melina and Reesa. When they visit her in Tuscany, the reunion causes each woman to reexamine the state of her own life and relationships. While they have different personalities and perspectives, they know each other's truths and help to make life-changing decisions."
Article continues below advertisement
Allison, for starters, has been enjoying a fling with Nico, her handsome Italian beau, but isn't sure if she wants to commit to him since her time in Italy is short and she has a promotion to work toward. Melina, meanwhile, is newly recovered from a difficult illness thinking of making the most on her second lease on life with a charming chef named Lucas. And Reesa is emotionally adrift and hoping to find clarity around her marriage to husband Andre.
"Between the good wine, delicious food, a healthy serving of romance and the beautiful scenery of Tuscany, the three women relish in the importance of friendship and inspire each other to make this next season the best one yet," the synopsis adds.
Article continues below advertisement
'The Morning Show' star Karen Pittman leads the cast.
Karen Pittman, who stars as Mia Jordan from The Morning Show and has also recurred on Yellowstone and And Just Like That… recently, plays Allison in Unthinkably Good Things. "[The film is] very much about falling in love with your life, not just falling in love with your romantic partner," Karen told TV Insider recently.
Article continues below advertisement
Joyful Drake of Let's Stay Together and Hush fame plays Melina in the movie, and Erica Ash of MADtv and Survivor's Remorse plays Reesa.
The menfolk of the movie, meanwhile, includes Luca Seta (Love & Gelato) as Nico, Jermaine Love (Rogue Warfare) as Lucas, and Lance Gross (House of Payne) as Andre.
The movie filmed on location in Italy.
Like us, you might be accustomed to cable TV movies trying to pass off Canadian filming locations as settings around the world. But Unthinkably Good Things actually filmed entirely on location in Italy, as Hallmark Movies & Mysteries says in a press release. Joyful posted Instagram photos of herself on set in the Italian cities of Frascati and Viterbo in March and April of this year.
Article continues below advertisement
Terri J. Vaughn, an actress you might recognize from the sitcoms The Steve Harvey Show, All of Us, and Meet the Browns, directed Unthinkably Good Things. And screenwriter Cas Sigers-Beedles (Girlfriends' Getaway, Sugar Plum Twist) penned the script.
Unthinkably Good Things premieres Sunday, Aug. 28, at 9 p.m. ET on Hallmark Movies & Mysteries.