How Hallmark Channel's 'Romance in Style' Is "Opening an Important Dialogue"
What are the 'Romance in Style' filming locations? Read more about the new Hallmark Channel movie starring Jaicy Elliot and Ben Hollingsworth.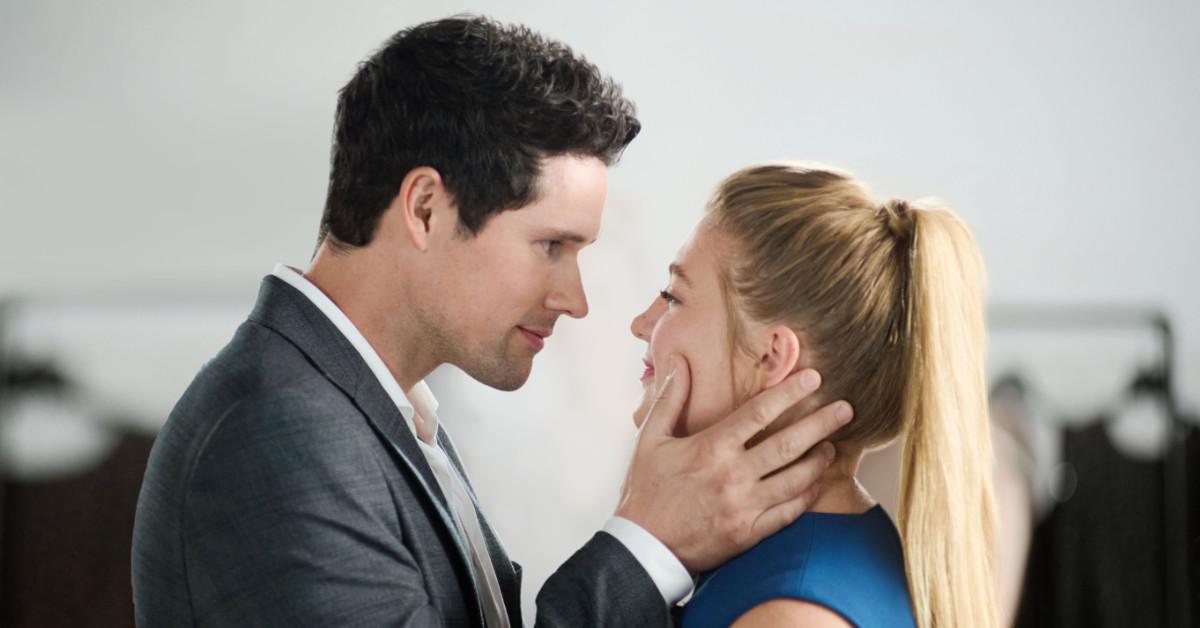 The new Hallmark Channel movie Romance in Style — which premieres tonight, Saturday, August 13 — isn't just a love story but a love letter to inclusivity in fashion. And we say, très chic!
Article continues below advertisement
"We're seeing [society] change with movies like Romance in Style, but also with influencers and a lot of people who are moving forward with a culture of acceptance and tolerance," star Jaicy Elliot told TV Fanatic this month. She also expressed hope that the new movie will "move the needle a little bit towards what would be a much kinder and simpler world to live in."
What is 'Romance in Style' about?
As Hallmark explains in a press release, Romance in Style centers on Ella, a "a confident and passionate aspiring plus-size fashion designer who wants to make clothing for women like herself." As she freelances as a seamstress for a fashion magazine, she meets Derek, the so-called Prince of Publishing, who is on his way to inheriting his father's magazine business.
Article continues below advertisement
"Derek needs to learn the fashion business quickly and enlists Ella to show him the ropes. Ella and Derek come from two different worlds but are somehow drawn to one another," Hallmark adds. "Can they work past their differences to overcome unexpected work obstacles and expectations of what makes a conventional couple, proving love can be found where you least expect it?"
Who's in the cast of 'Romance in Style'?
Playing Ella in Romance in Style is Jaicy Elliot, best known for playing Dr. Taryn Helm in the most recent five seasons of Grey's Anatomy. Jaicy told People in June that she was thankful for the movie. "Hallmark is opening an important dialogue about female empowerment and breaking through the oh-so-thick ceiling of social misconceptions we have collectively built," she added. "Long gone is the time when it was acceptable to judge people solely on their appearance."
Article continues below advertisement
And playing Derek is Ben Hollingsworth, who currently stars as Dan Brady on Virgin River. Ben told TV Insider in a new interview that he signed on to the movie in part to create a better world for his infant daughter. "It's not necessarily scolding or trying to diminish the world that exists, but simply bring light to the world that doesn't, which is inclusivity within fashion in regards to body positivity, and creating a healthier image out there," he explained.
Article continues below advertisement
The rest of the cast includes Daylin Willis (A Clüsterfünke Christmas), Jorja Cadence (Reacher), Laura Soltis (Family Law), Connie Manfredi (Y: The Last Man), and model Candice Huffine, who plays herself.
Where was 'Romance in Style' filmed?
Information on the filming of Romance in Style is scarce, but Feeling the Vibe reports the TV movie was shot in Winnipeg, Manitoba. If so, Romance in Style would follow in the footsteps of the Hallmark movies Follow Me to Daisy Hills, Sweet Autumn, 'Tis the Season to Be Merry, and You Make It Feel Like Christmas, which were all filmed in Manitoba's capital and largest city.
Romance in Style premieres tonight, Saturday, Aug. 13, at 8 p.m. ET on Hallmark Channel.