HBO Max's 'Velma' Sees the Titular Character Crushing Hard on Daphne
With the release of HBO Max's animated series 'Velma' around the corner, let's discuss Velma and Daphne's relationship — are they more than friends?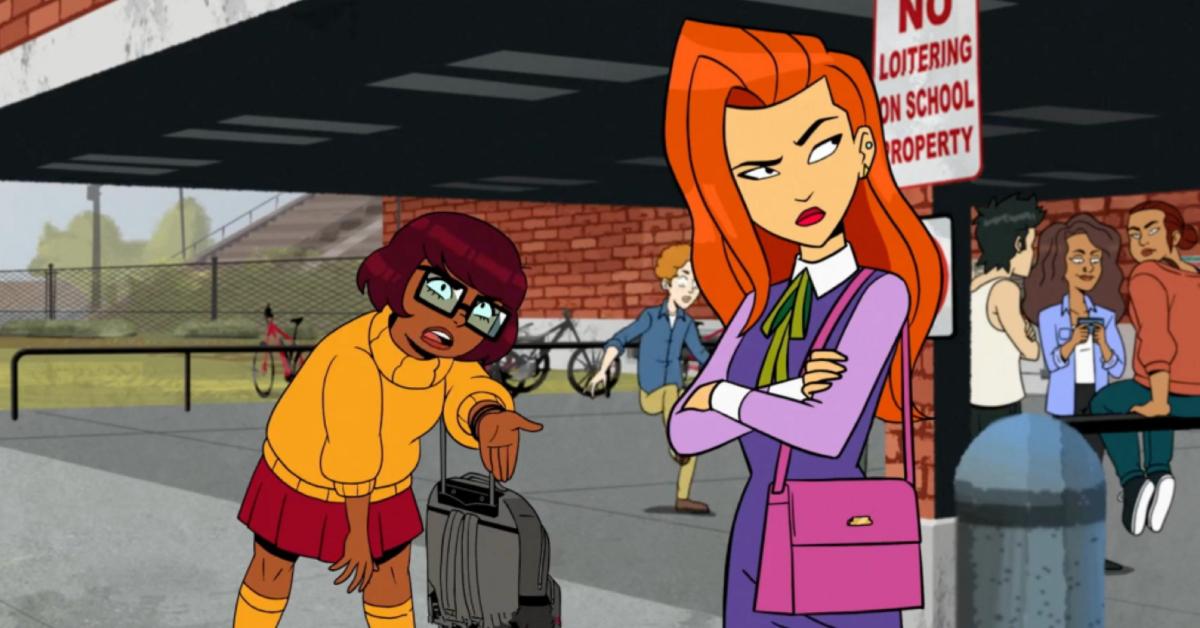 Zoinks! Jinkies! Jeepers!
These three words may seem like nonsense, but if you're familiar with the Scooby-Doo franchise, you know they're actually some of the most iconic one-word catchphrases in television. Luckily, we'll get to hear the beloved Mystery Inc. gang utter those one-liners over and over in the upcoming HBO Max adult animated series Velma.
Article continues below advertisement
According to the official synopsis, the comedy series serves as an origin story for Velma Dinkley (voiced by Mindy Kaling), "the unsung and under appreciated brains of the Scooby-Doo Mystery Inc. gang." The show also focuses on the rest of Mystery Inc. and will depict a "love quadrangle" between them. OK, does that mean Velma and Daphne will be together? We hope so!
Ahead of the series premiere, let's take a trip down memory lane and revel in Velma and Daphne's relationship.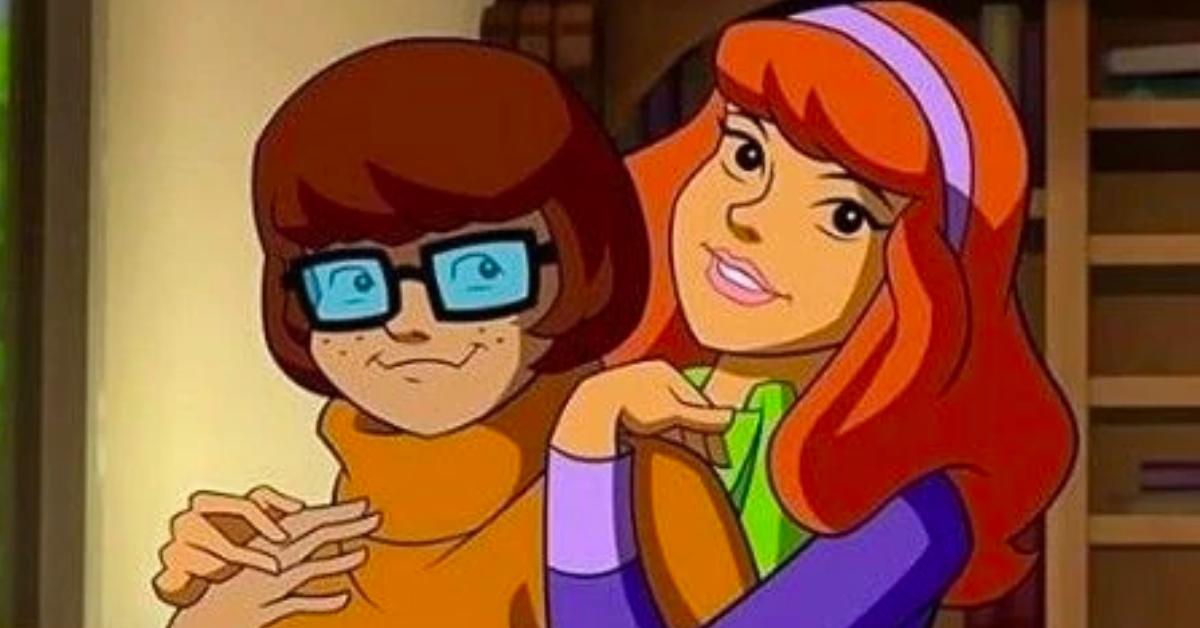 Article continues below advertisement
'Scooby-Doo' fans believe that Velma and Daphne's relationship is romantic.
Since the inception of Scooby-Doo, fans have admired Velma and Daphne's life-long friendship. The two have known each other since they were young, remaining very close friends and embarking on various adventures together alongside the wildly popular Mystery Inc. gang.
In an episode of the 2002 animated series What's New, Scooby-Doo?, titled "A Scooby-Doo Valentine," it's confirmed that Velma and Daphne even live together! The pair are very domestic, sleeping in the same bed and making breakfast for each other — OK, that's very interesting ... it seems #Velaphne has been in front of us this whole time.
Article continues below advertisement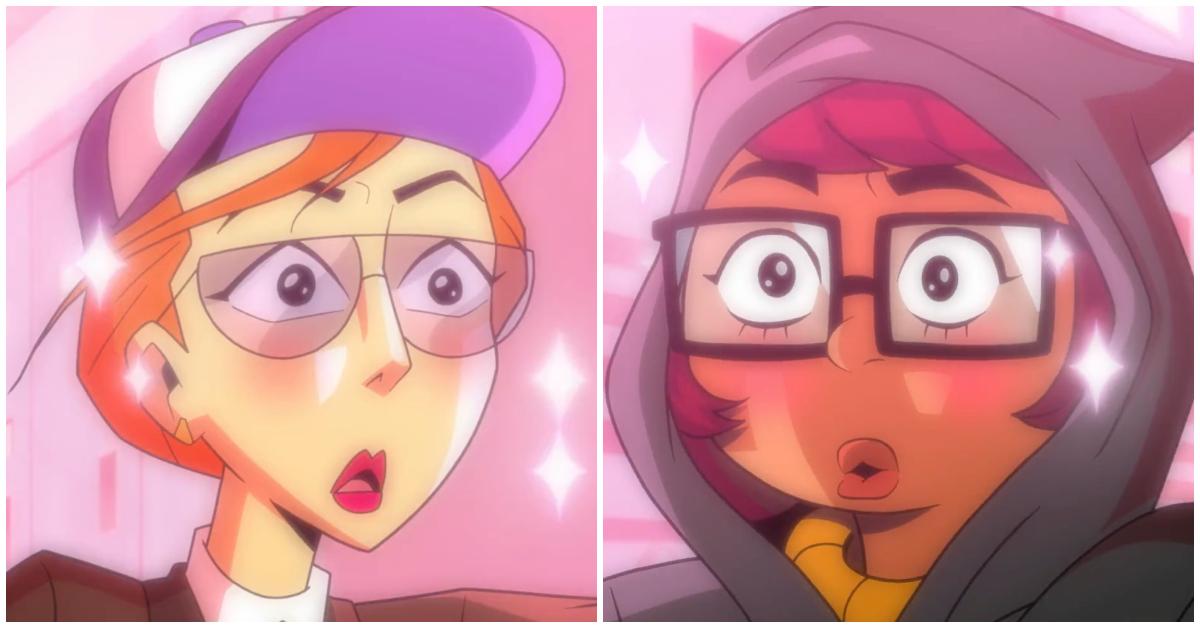 While this dynamic is very much franchise canon, the upcoming HBO Max series takes Velma and Daphne's relationship in a different direction. According to the official trailer, the girls are former best friends — wait, what happened to our fun-loving BFFs?! Why did the series drastically change their relationship?!
Article continues below advertisement
Well, Daphne seemingly abandoned Velma for the popular crowd, which prompts the latter to write a nasty message on the side of the school building: "Daphne is a huge b—h who ditches people to be cool!!!" OK, yikes. Luckily, it appears Velma and Daphne may reconcile since they work together to solve a murder at their school.
A friends-to-enemies-to-lovers arc may also be in the cards for the pair, as a clip in the official trailer sees Daphne tell Velma that they "make a good team." The following scene shows the two sharing a moment, briefly grazing hands as the background grows pink and sparks fly. Oh, we are so here for these #Velaphne crumbs.
Article continues below advertisement
There are plenty of gay undertones between Velma and Daphne.
Many of us have caught on to the gay undertones between Velma and Daphne since the very beginning, so it still hurts to know their relationship has yet to turn romantic — what are filmmakers waiting for?! #Velaphne is one of the most popular ships in the franchise, so give the people what they want!
Article continues below advertisement
The fans were very close to seeing Velma and Daphne share a kiss in the 2002 live-action film Scooby-Doo, but unfortunately, the scene didn't make the final cut. Sarah Michelle Gellar, who played Daphne, dished about the scene with Sci-Fi Wire, revealing that the onscreen smooch "wasn't just for fun."
"Initially in the soul-swapping scene, Velma and Daphne couldn't seem to get their souls back together in the woods. And so the way they found was to kiss and the souls went back into proper alignment," Sarah said. Ugh — what could've been.
Article continues below advertisement
There's been long-held speculation regarding Velma's sexuality, with many believing she's a lesbian.
In 2020, James Gunn — the 2002 film's screenwriter — revealed in a since-deleted tweet that Velma was "explicitly gay" in his initial script. He said, per IndieWire, that Warner Bros. "just kept watering it down and watering it down, becoming ambiguous (the version shot), then nothing (the released version), and finally having a boyfriend (the sequel)."