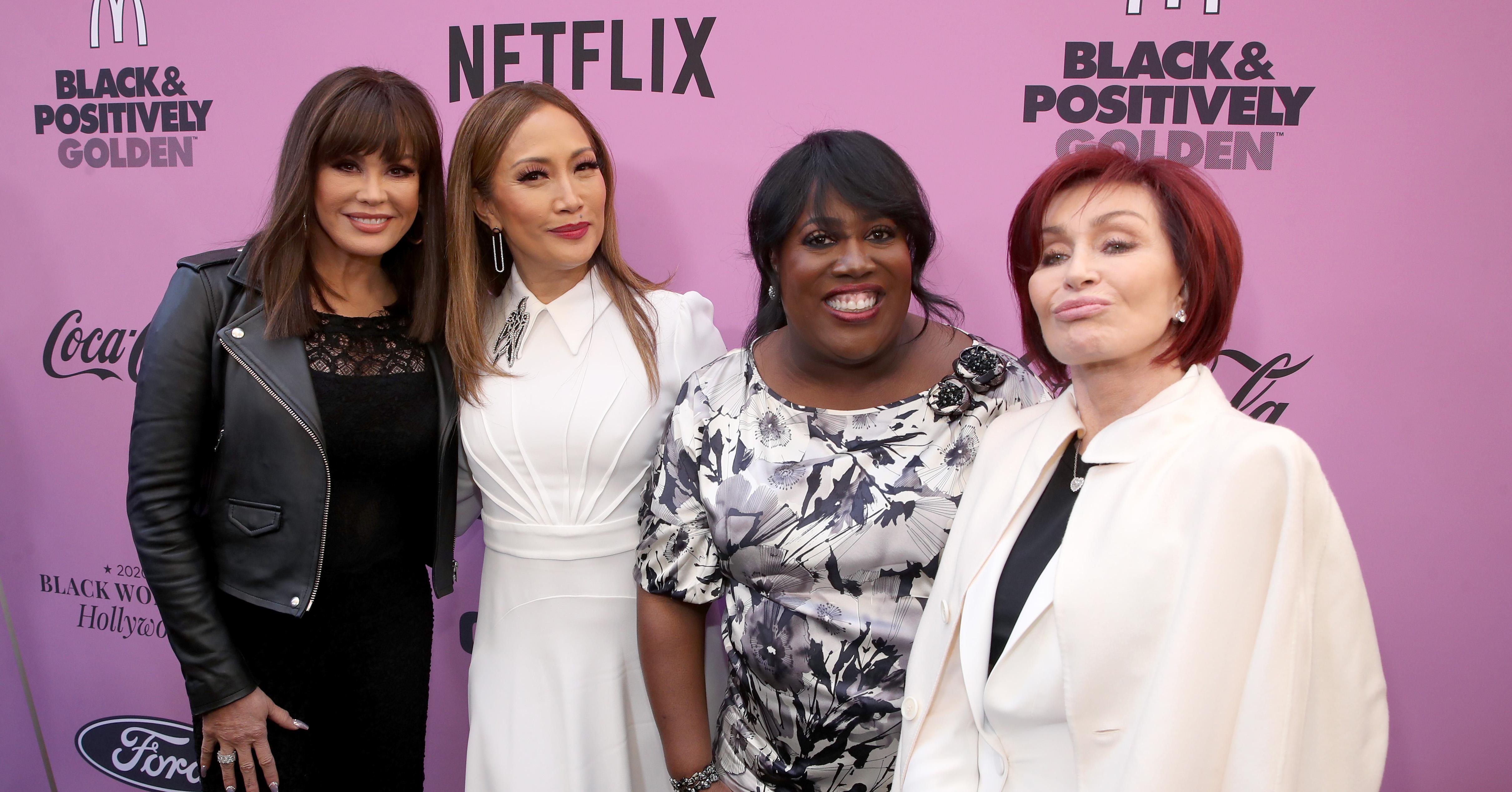 Here's What Sharon Osbourne Said on 'The Talk' That Led to Her Leaving
'The Talk' is coming back from its hiatus on April 12, but Sharon Osbourne will not be returning. What exactly did Sharon Osbourne say on 'The Talk'?
The original The Talk co-host Sharon Osbourne has always been a somewhat controversial figure. She's a reality star, a manager, and a talk show co-host who, as she says, is paid to give her opinions. Most recently, Sharon was under fire for defending Piers Morgan on The Talk in a heated discussion about what it means to be racist.
Article continues below advertisement
Once the conversation between Sharon and her co-host, Sheryl Underwood, was aired before our very eyes, past hosts and employees of The Talk started coming forward with Sharon's pattern of racist behavior. Sharon then went on a media blitz to defend herself, which only made it worse. So what exactly did Sharon Osbourne say that led to her leaving The Talk?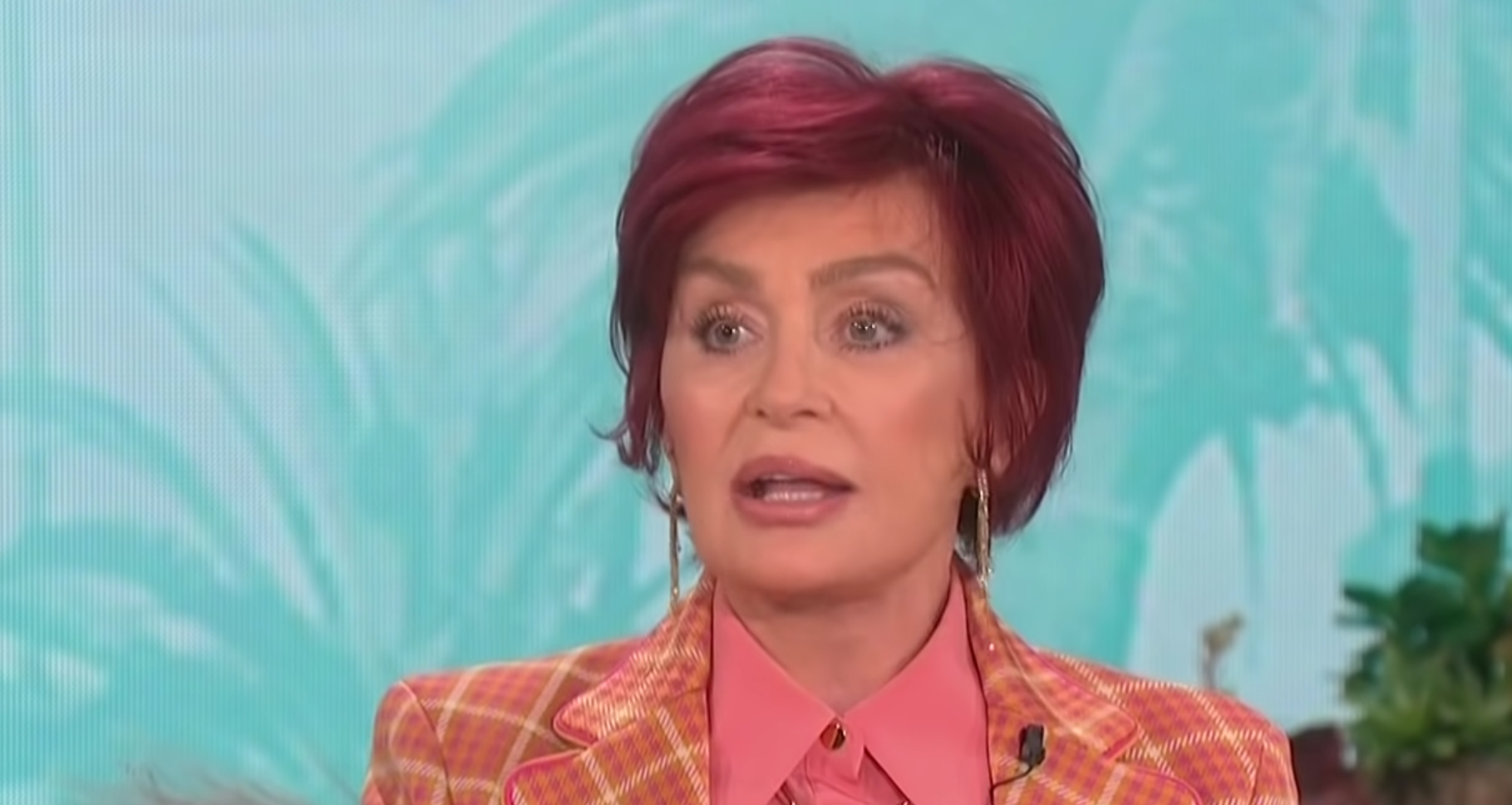 Article continues below advertisement
Sharon Osbourne did start this whole debacle off by defending Piers Morgan on 'The Talk.'
So here's the lowdown — after Meghan Markle and Prince Harry's interview with Oprah, Piers Morgan criticized Meghan. He said, "I'm sorry, I don't believe a word she says, Meghan Markle. I wouldn't believe her if she read me a weather report. The fact that she's fired up this onslaught against our royal family, I think is contemptible."
He walked off and refused to listen to his guest who criticized him. Sharon Osbourne and Piers Morgan have been friends for a long time, so Sharon defended him, saying he had a right to his opinion. Because of this, she was asked on The Talk about why she defended him.
Article continues below advertisement
She said that Piers is a "royalist and that there's nothing wrong with that ... I think he is hurt by Meghan, terribly. That's why he won't drop it, it's a personal thing for him … I don't think he should have walked off, I think he should have stayed and listened to someone else's opinion, but I think he's at breaking point."
Article continues below advertisement
Sharon's defense of Piers was brought up again, and that's when she did say something more controversial.
The Talk hosts circled back to Sharon Osbourne's defense of Piers again, and this time it got emotional. It's not so much what Sharon said, but how she said it. The conversation began very respectfully, but then Sharon said, "I don't know what [Piers has] uttered that's racist." Then it progressed from there.
Sharon went on to demand that Sheryl "tell her why he was racist." She raised her voice both on- and off-camera as Sheryl tried to cut to commercial. One thing we know from anti-racism work is that it's not the responsibility of Black people to educate us, and there was Sharon Osbourne, literally demanding that her Black co-host educate her.
Article continues below advertisement
Beyond that, Sharon did not seem to understand how the implications of what Piers said were racist, asking her co-hosts, "Why couldn't he just have not liked her and it not be a racial thing?"
It seemed like she genuinely wanted to learn, but at the same time, she was speaking over her co-hosts and went about the conversation in a completely insensitive manner.
Article continues below advertisement
It's more likely that Sharon Osbourne left 'The Talk' due to an investigation into things she's said in the past.
Once this conversation of The Talk aired, it really opened a whole can of worms into Sharon's alleged insensitive past remarks. Former co-host Holly Robinson Peete tweeted, "I'm old enough to remember when Sharon complained that I was too 'ghetto' for The Talk...then I was gone."
Article continues below advertisement
After that, Leah Remini, who had also appeared on The Talk, claimed that Sharon used to refer to former co-host Julie Chen as "wonton" and "slanty eyes," which are clearly racial slurs. Sharon also allegedly had some offensive names for former co-host Sara Gilbert referencing Sara's sexuality.
Journalist Yashar Ali claimed to have over 11 sources that went to him with instances of Sharon Osbourne's pattern of racist remarks and bullying, showing that this behavior isn't actually new. This time just appears to be the final straw for CBS.