Statues in 'Pokémon Brilliant Diamond' and 'Shining Pearl' Can Liven up Your Personal Space
There's so much you can do in the new Pokémon games on the Nintendo Switch. Brilliant Diamond and Shining Pearl are two new remakes of the classic Nintendo DS games that take you right back to the fourth generation of Pokémon. Many of the game's features make a comeback in this title, but catching Pokémon isn't the only thing you can do in these new games. Not to mention that there are plenty of new additions as well. For example, there are also Statues that you can collect.
Article continues below advertisement
Pokémon Brilliant Diamond and Shining Pearl take trainers right back to the Sinnoh region. Players are able to relive their Nintendo DS Pokémon adventures on the Switch as they experience a wholly redesigned 3D journey. While there's plenty of nostalgia for seasoned trainers to have, there are a variety of new features for players to experience for the first time. Case in point, Statues provide an entirely new way to liven up your personal space and they can even assist you on your Pokémon adventure.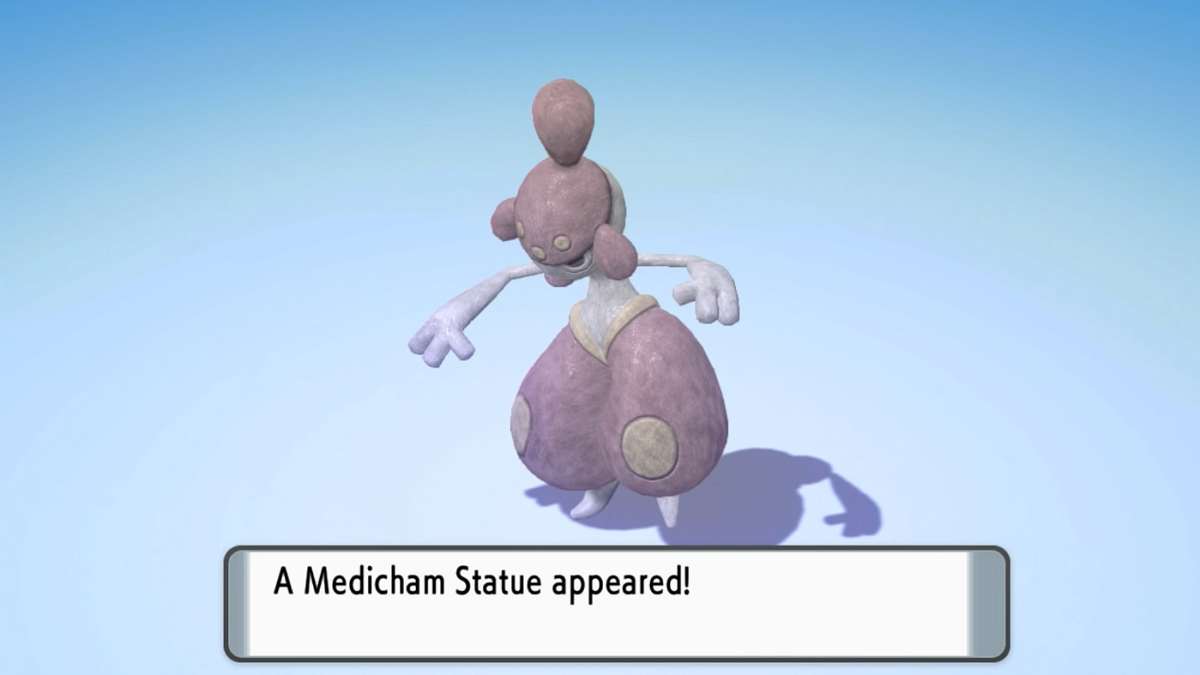 Article continues below advertisement
What do Statues do in 'Pokémon Brilliant Diamond' and 'Shining Pearl'?
One of the returning features for Brilliant Diamond and Shining Pearl is the Secret Base. Having first appeared in Ruby and Sapphire, Secret Bases are hideouts where trainers can rest and resupply their essential items. In the new Switch titles, they can be accessed in the Grand Underground using the Digging Drill item. Once you set it up, it can be visited by other people. You can move your base at any given moment and it can even be expanded to fit your needs.
Of course, this wouldn't be a proper remake without some updated features. While the old games allowed you to furnish your Bases with furniture, Secret Bases in the remakes can be decorated with Pokémon Statues. These can be found digging throughout the Underground or by catching the Pokémon they correspond with in Ramanas Park. You can have up to 18 Statues in your Base and their size affects how they fit within the limited space.
Article continues below advertisement
But these Statues aren't just for show. When Statues of Pokémon are placed, they can provide an enormous boost in catching the Pokémon type that the statue is based on. For example, if you place down a Statue of a Charizard, Fire-type Pokémon will appear more frequently. And the more Statues you put up, the higher your encounter boosts become based on the corresponding types! Statues come in different colors and sizes that can each affect the boost you get in your encounter rate.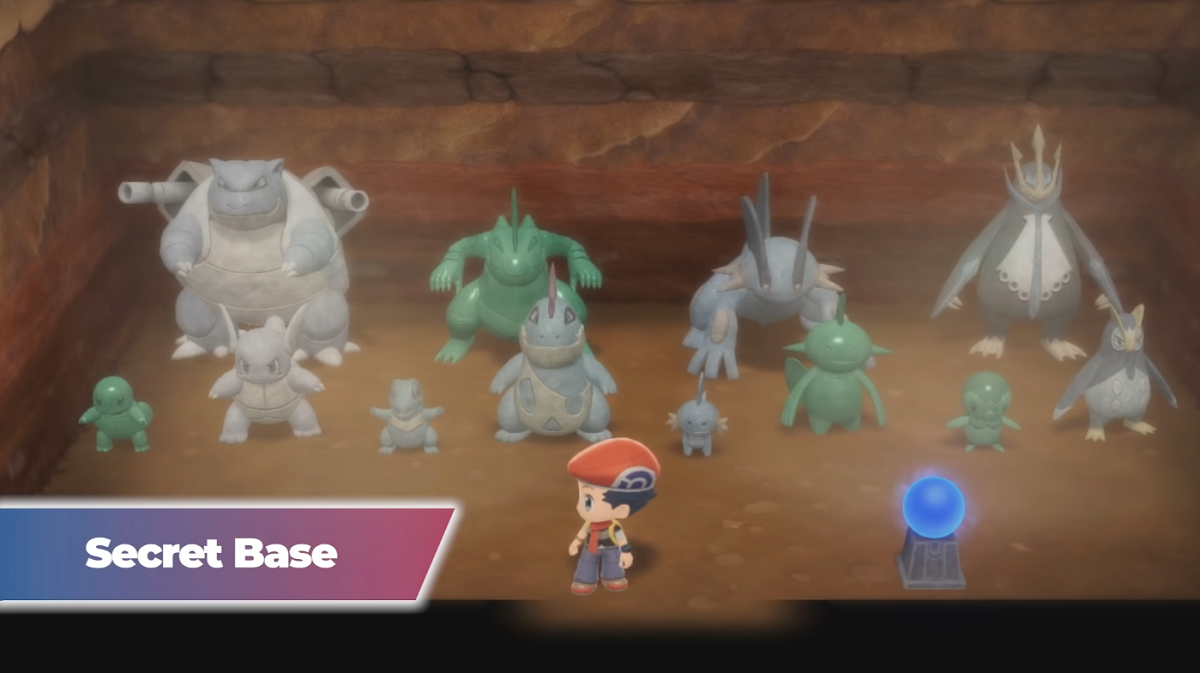 You can also place your Statues on Pedestals. Literally! These decorative stands can make your Statues look cool, but they can also boost the effect that your Statues have. In true Animal Crossing fashion, decorating becomes a new essential part of your Pokémon journey! If you can manage your Secret Bases with the Statues you want, then you can really chip away at that full PokéDex run.
Pokémon Brilliant Diamond and Shining Pearl are available on the Nintendo Switch.