Does the Cake on 'Is It Cake?' Really Get Eaten? Here's What They Do With It After the Show
Mikey Day destroys it, the judges taste it, but what do they do with cake on 'Is It Cake?' once they no longer need it? Let's find out!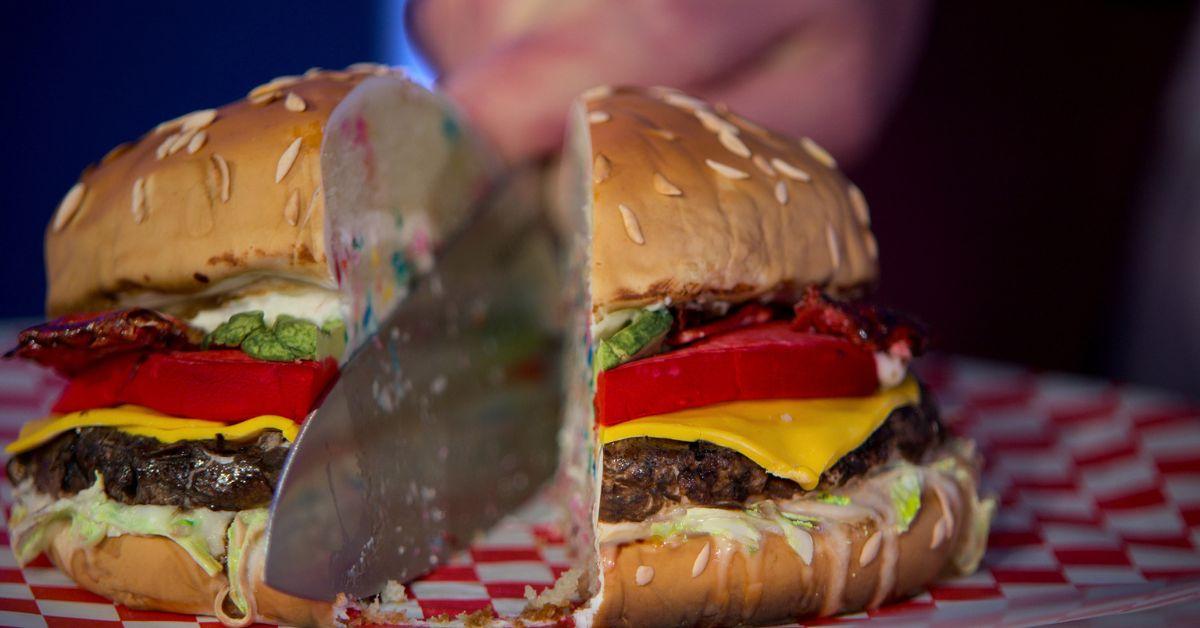 Not only does the Netflix series Is It Cake? Include baffled bakers, but it also includes cake that gives contestants a reason to question if an object is what it appears to be. Inspired by online viral videos, the bakers on the show attempt to fool a variety of celebrity judges who are trying to determine what objects are made of cake — and which are not.
Article continues below advertisement
Like most game shows, Is It Cake? has a contestant that will come out on top on every episode. However, the final episode has the biggest cash prize of all, with the winner of Season 2 being able to walk away with a whopping $75,000.
A show consisting of talented bakers means that viewers may desire several delicious cakes. But what ends up happening to the cake once it's made and eaten… or destroyed by judges and show host Mikey Day?
Article continues below advertisement
What they do to the cake on 'Is It Cake?' is both shocking and understandable.
Before the bakers set off to create a cake, they play a game called "Find That Cake," in which each baker must select an item behind the cake wall that they believe is actually cake. In order to know which guess is correct, Mikey will use a knife, or in Season 2 Episode 6's case, a sledgehammer, to find out.
After this, the bakers create their cakes, and unlike Mikey's method, celebrity judges simply taste the cake from a carefully cut slice.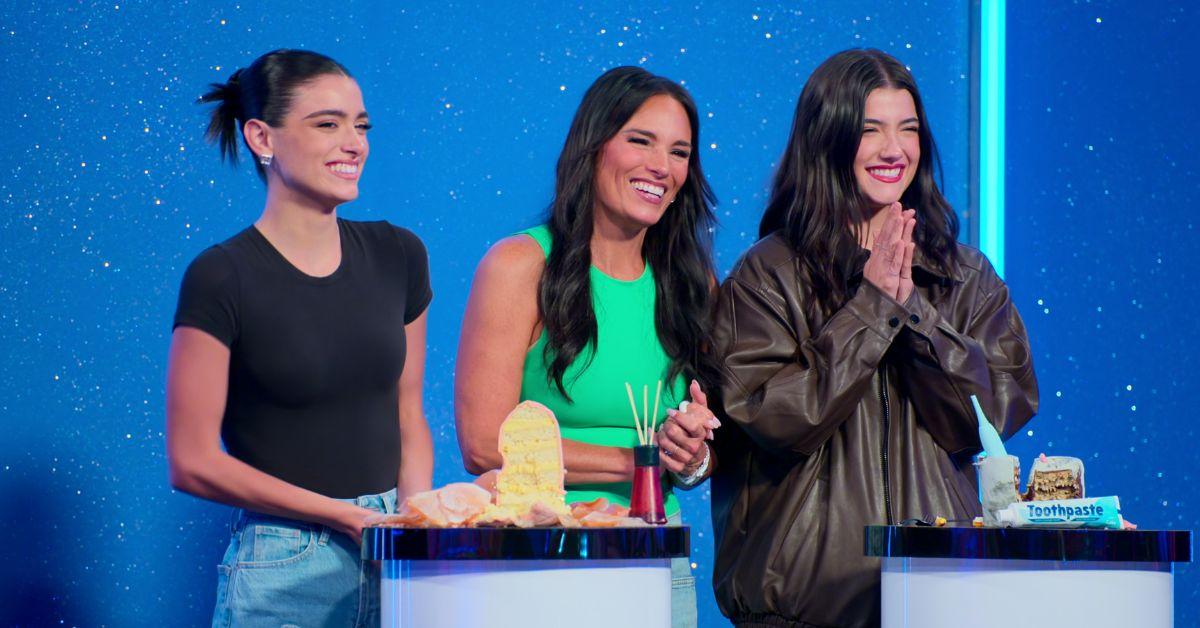 Article continues below advertisement
So, what does happen to the smashed/gently cut pieces of cake? Executive producer Dan Cutforth confirmed that despite how good each cake is, their aftermath isn't so great.
"Every cake that was made on the show could be eaten," he said. "In terms of what happened to the cakes afterward, of the ones that were not eaten by judges, those cakes got pretty well hacked up with swords and machetes and really sharp knives. So, there wasn't that much left to them."
Article continues below advertisement
In other words, the cakes get destroyed, and so, it's not like everyone is sitting around noshing on the most delicious desserts and we're all just missing out!
The cakes on 'Is It Cake?' are good enough to eat, however.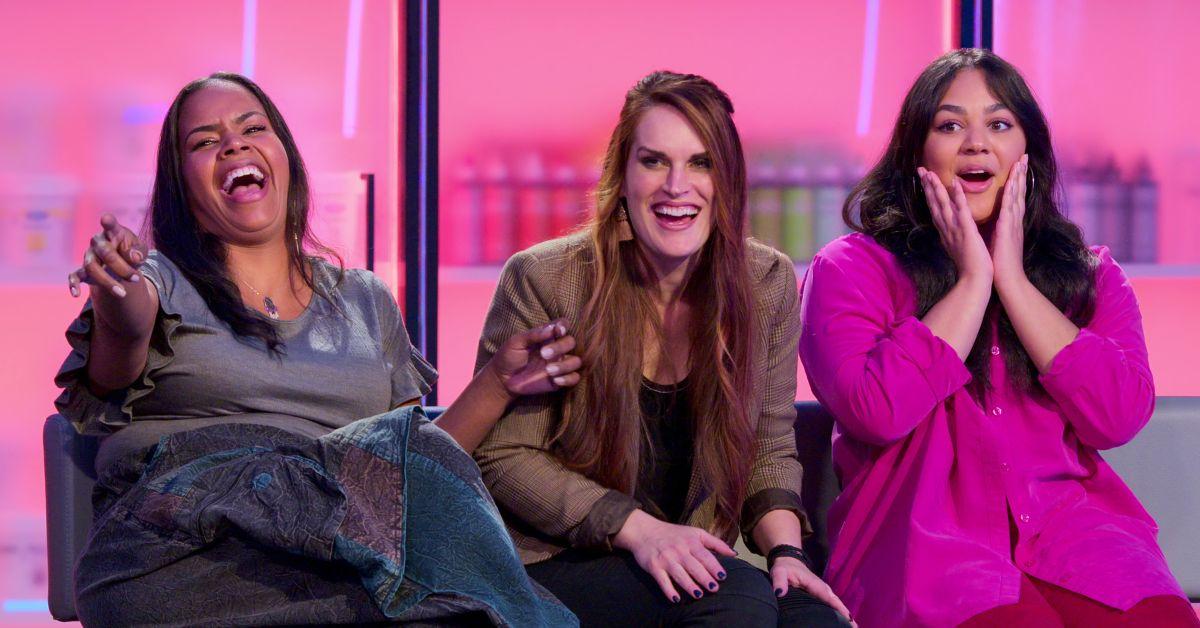 All of the bakers on the show appear to have a great time baking, watching the judges try their cake, and watching Mikey demolish the other cakes on the cake wall once the bakers make their final guesses during "Find That Cake."
Article continues below advertisement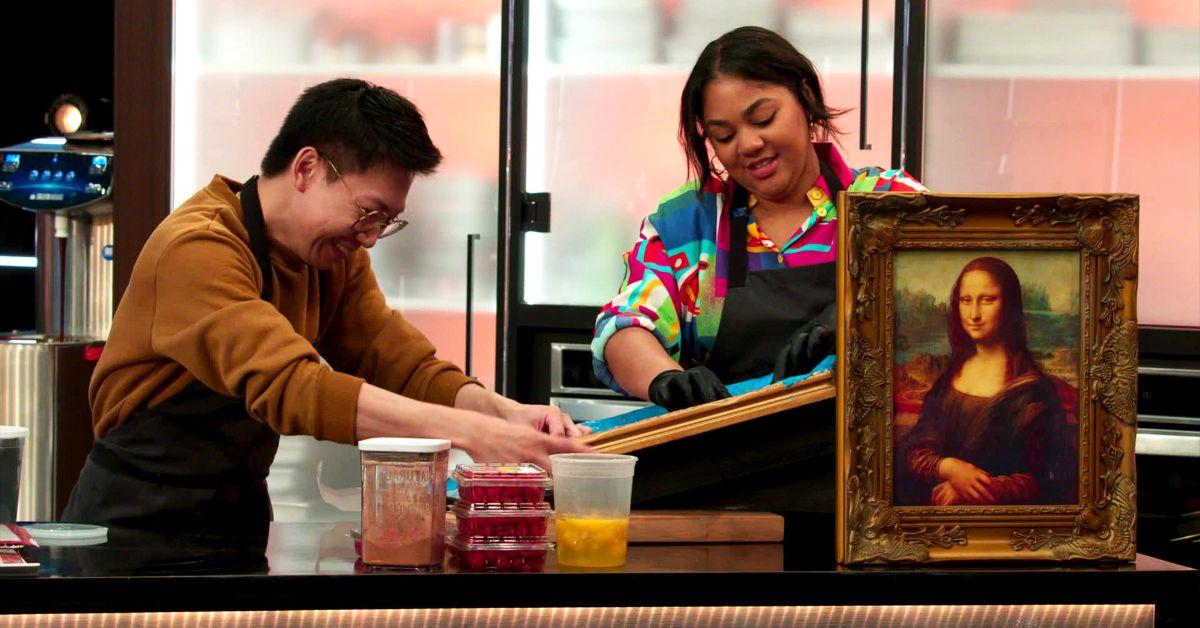 An example of such an eyebrow-rising cake is the Mona Lisa cake created during the Season 2 finale of Is It Cake? by bakers Miko Kaw Hok Uy and Dayna Smith. Celebrity judge Jade Catta-Preta couldn't stop raving about the edible frame, and another celebrity judge, and Mikey's former Saturday Night Live co-star Chris Redd, referred to the cake as "one of the best cakes" he's ever had.
Article continues below advertisement
"It was always very important to us that each cake not just be some model that someone makes out of food ingredients, but that it really be something edible," the show's executive producer mentioned. "Some of them, I will say, you'd have to excavate through a pretty thick layer of modeling chocolate to get to the cake."
As of this publication, a third season has yet to be confirmed. Season 2 (referred to as Is It Cake, Too?) is streaming on Netflix as of June 30, 2023, and all Season 1 episodes of the show are available to stream on Netflix as well.