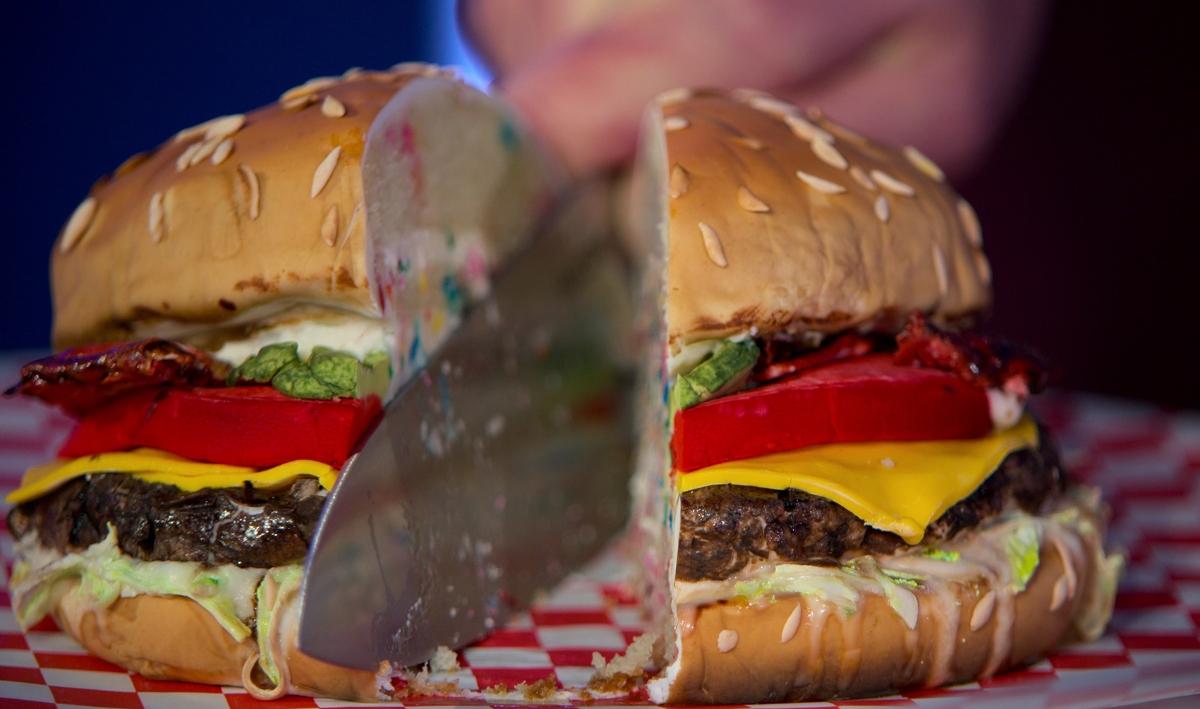 Who's Judging the Potential Fake Cakes on Netflix's 'Is It Cake?' — Let's Dig In
The ninth commandment, out of 10 of course, definitively tells us that lying is not cool. However, what if the lying in question is artistic and tasteful (literally)? The newest baking competition show on Netflix, Is It Cake?, asks the age-old question: Is it cake??
Netflix searched the world for talented bakers who were creating cakes that looked like anything but cake. We're talking cheeseburgers, animals, and maybe even a real person, but who's responsible for judging these false foods? Who are the judges on Is It Cake??
Article continues below advertisement
Episode 1: Daym Drops, Fortune Feimster, and Ronnie Woo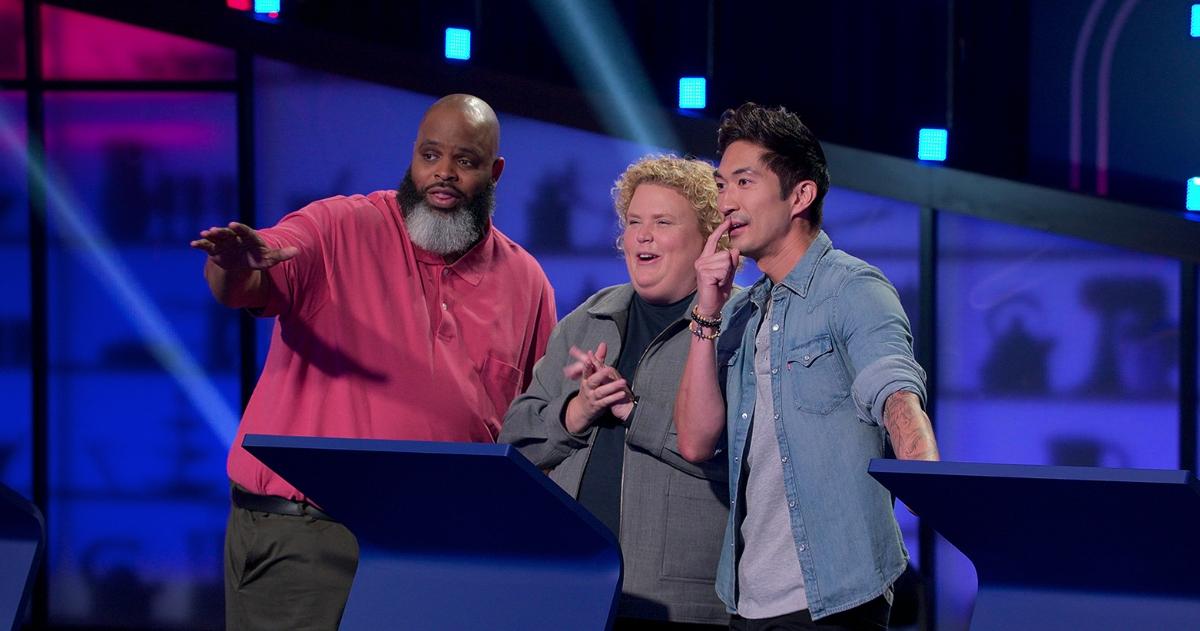 Episode 1 brings a healthy mix of food and comedy in the form of its three judges. Daym Drops is a food critic and rapper who rose to fame when he famously reviewed a Five Guys takeout meal in 2012.
Fortune Feimster is a brilliant stand-up comic with a ton of specials and hilarious appearances on shows like Drunk History, Claws, Fast Foodies, and so much Drag Race.
All you need to know about Ronnie Woo is he hosted a cooking reality show called Food to Get You Laid. We have no notes!
Episode 2: Hester Sunshine, Michael Yo, and Jason Bolden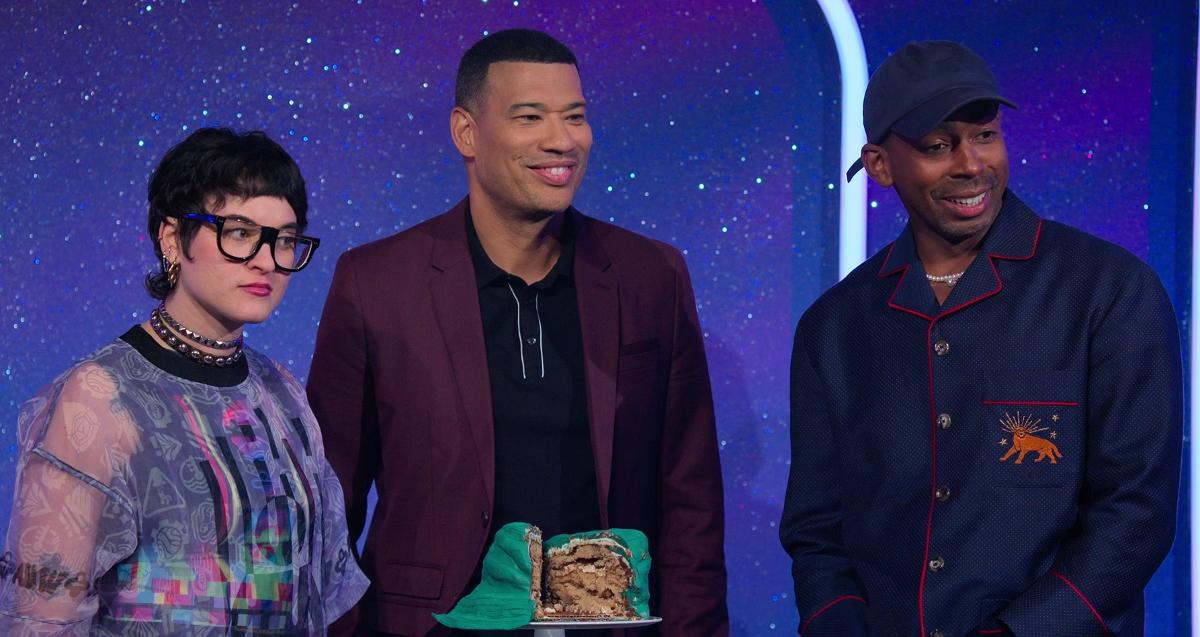 Hester Sunshine was runner up on Season 17 of Project Runway, which means she's bringing a designer's eye to this competition.
Michael Yo is an actor/comic/pop culture commentator who has sadly guested on The Joe Rogan Experience three times.
Jason Bolden is many things, but he's most notably a fashion stylist. He has dressed Taraji P. Henson, Ava DuVernay, and Mindy Kaling, to name a few. If anyone can spot a fake, it's Jason.
Article continues below advertisement
Episode 3: Camille Kostek, Chris Witaske, and Kellee Edwards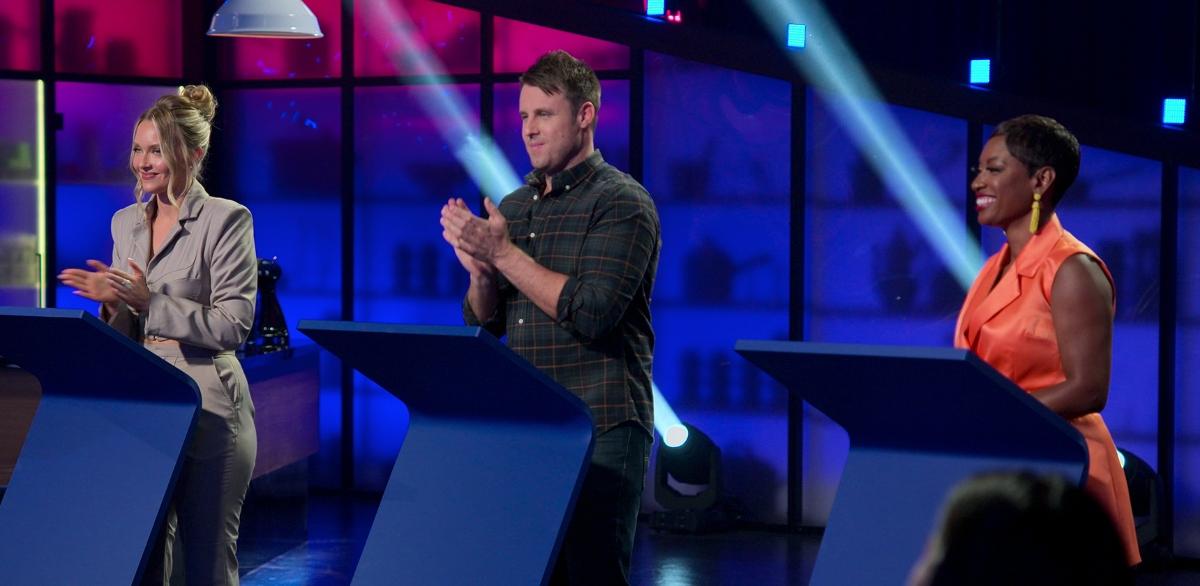 Camille Kostek is currently the in-field host of Wipeout, which means she's more than familiar with witnessing the failures of people who are really trying. Camille knows her stuff.
Chris Witaske might not be a name you're immediately familiar with, but as the co-creator of the animated comedy series Chicago Party Aunt, he has that out-of-the-box thinking this show needs.
Kellee Edwards is the host of the Travel Channel's Mysterious Islands, which takes her to unchartered places. Some could argue that a cake that looks like a taco is very unchartered.
Article continues below advertisement
Episode 4: Courtney Parchman, Finesse Mitchell, and Farley Elliott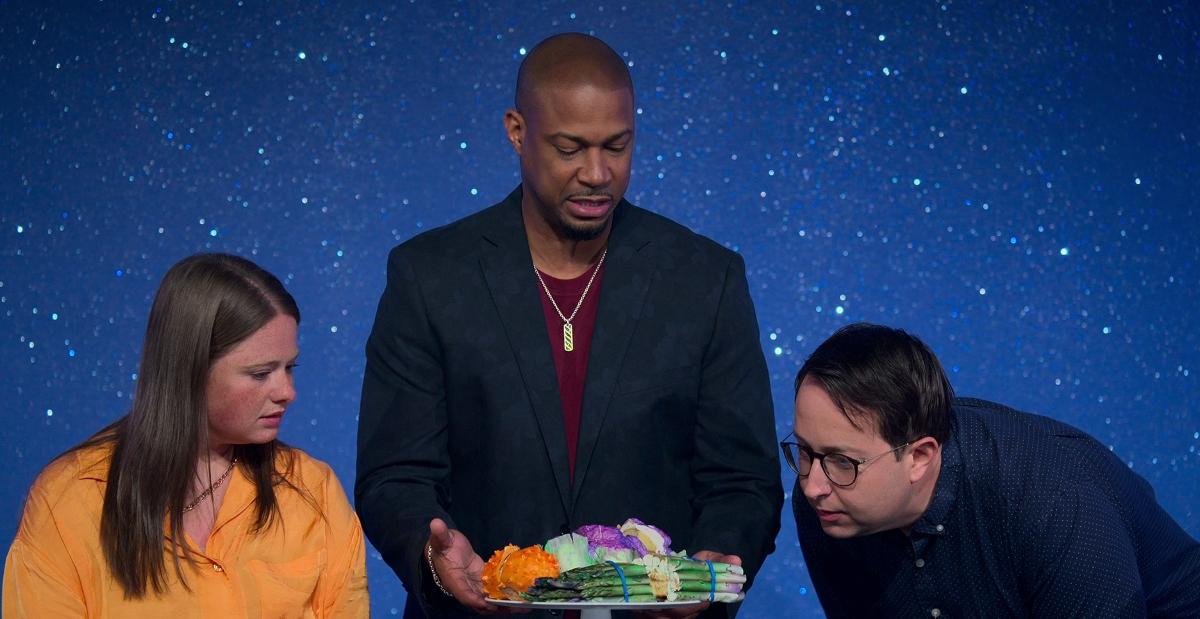 Courtney Parchman is more commonly known by her TikTok @averagefashionblogger, where she has created a parody persona of a fashion blogger. Who better to judge fakery than someone whose persona isn't real?
Like host Mikey Day, Finesse Mitchell is a former SNL cast member, which means he can definitely spot an impression.
Farley Elliott is the current Senior Editor for Eater LA. Look, they had to bring in a true foodie at some point.
Article continues below advertisement
Episode 5: Arturo Castro, Jon Gabrus, and Rebecca Black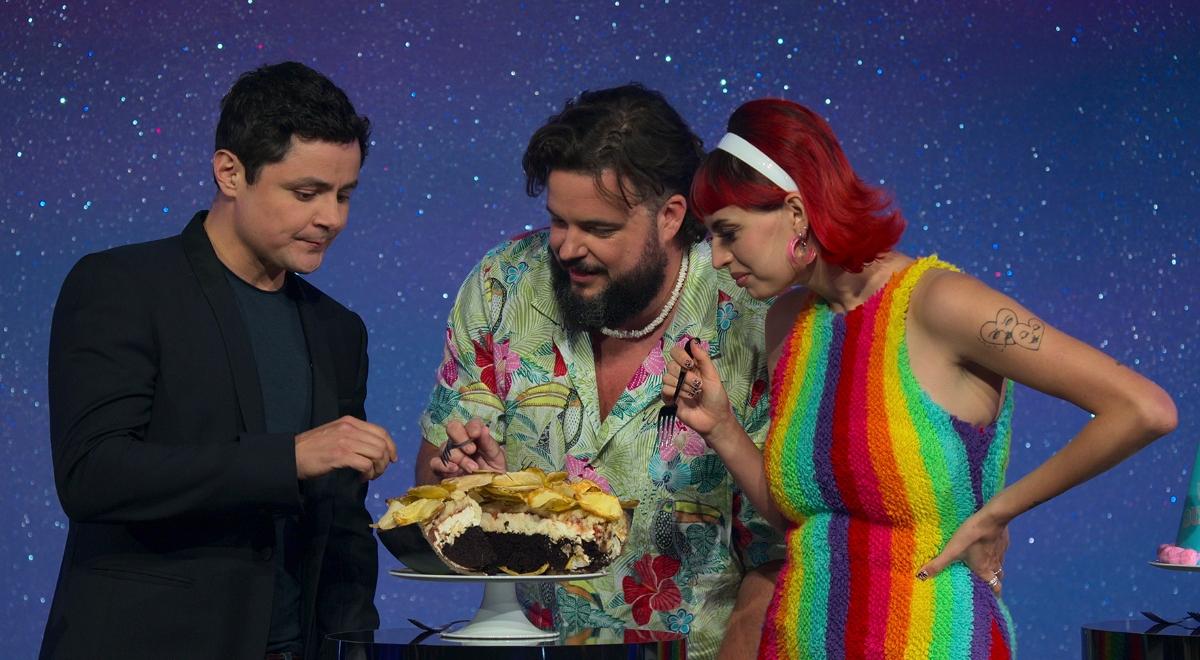 We love a Broad City drop-in, which is why Arturo Castro (who played Jaimé Castro) is a welcomed sight.
Jon Gabrus is definitely that guy who has been in that thing you know and every time you see him, he's so funny. His presence will bring the perfect comedic touch.
And finally, Rebecca Black of Friday fame is here to remind us (Alanis-style) that she's more than that song. Someone who can take a hit from strangers on the internet is bound to judge with respect.
Article continues below advertisement
Episode 6: Tony Rock, Lyric Lewis, and King Princess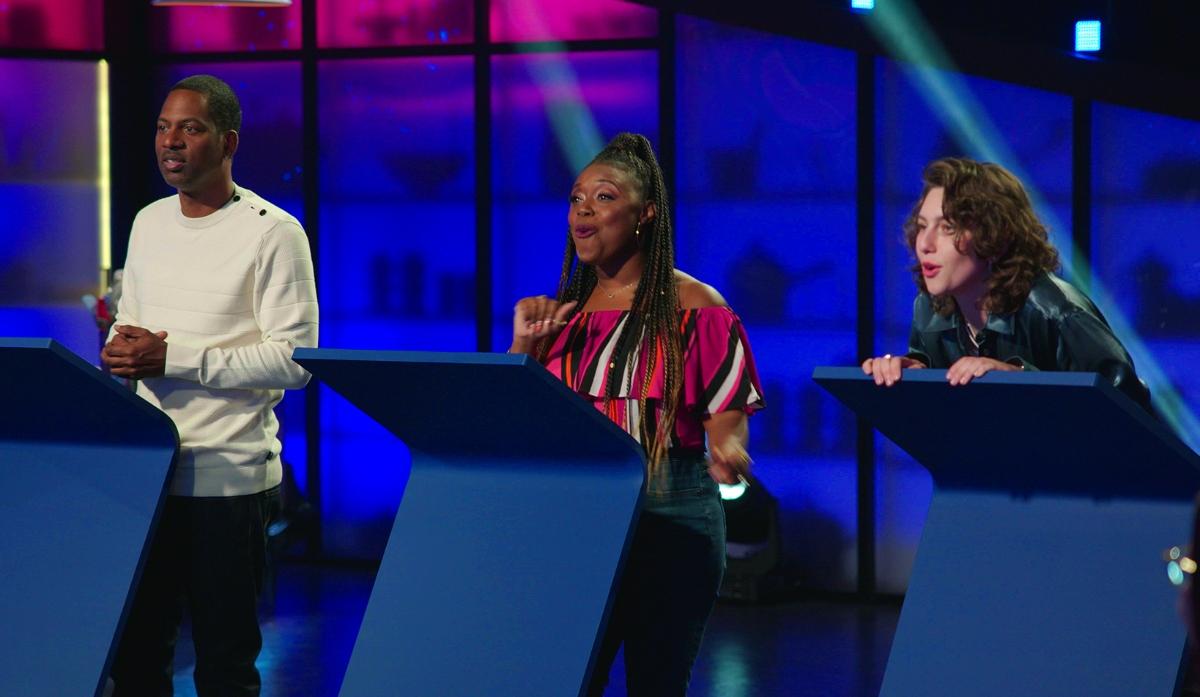 Tony Rock is a stand-up comic and the younger brother of Chris Rock, who still supports Louis C.K. Hopefully Tony makes better choices on the show.
Lyric Lewis appears as a baker on the Michelle Obama-produced Netflix children's cooking show, Waffles + Mochi. Lyric may be used to dealing with kids, but she'll be adulting as a judge on Is It Cake?.
King Princess is an otherworldly singer, songwriter, and multi-instrumentalist. She's someone who has a lot on her plate, who can judge something on a plate.
Article continues below advertisement
Episode 7: Brittany Broski, Heidi Gardner, and Dan Ahdoot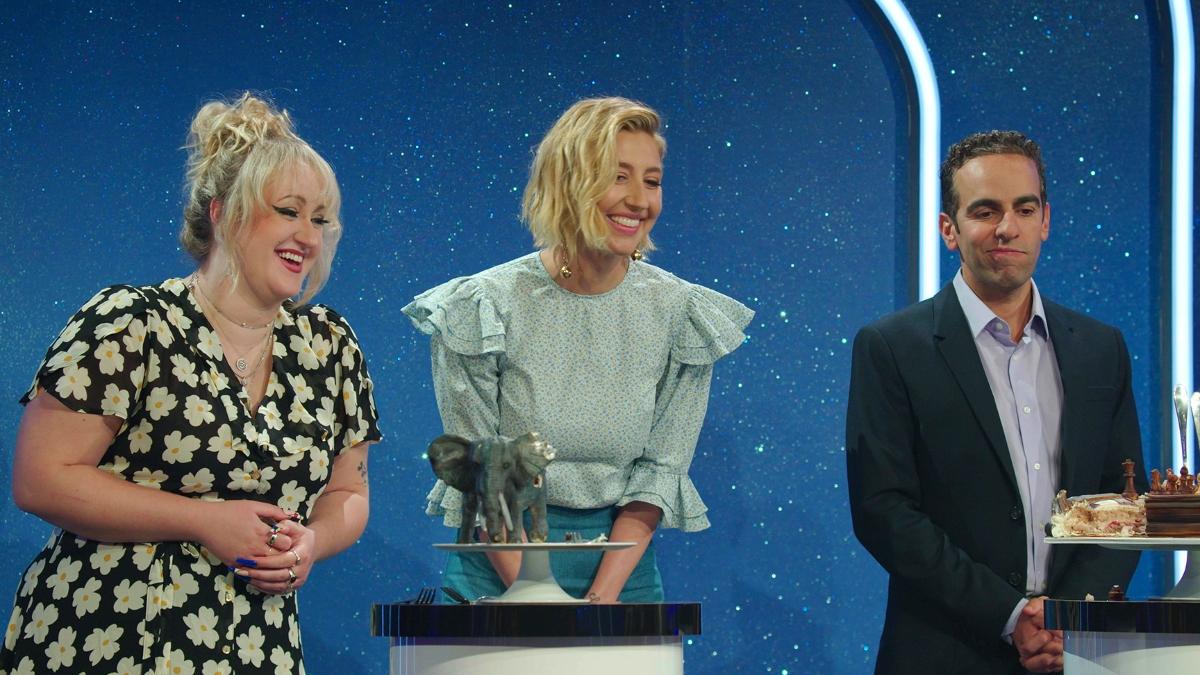 Another TikTok creator has entered the chat. Brittany Broski is best known as the girl who tasted kombucha for the first time. Her reaction has become a meme that will never die. We need an adventurous person judging this show.
While Heidi Gardner is certainly an amazingly hilarious SNL cast member, she's also emerged as a bit of a fashionista. She'll definitely be able to separate fake food from the real deal.
Dan Ahdoot is an actor, writer and comedian who has guest starred on Netflix's Cobra Kai. There is no doubt in our minds that he will kick some judging butt.
Article continues below advertisement
Episode 8: Loni Love, Bobby Moynihan, and Karamo Brown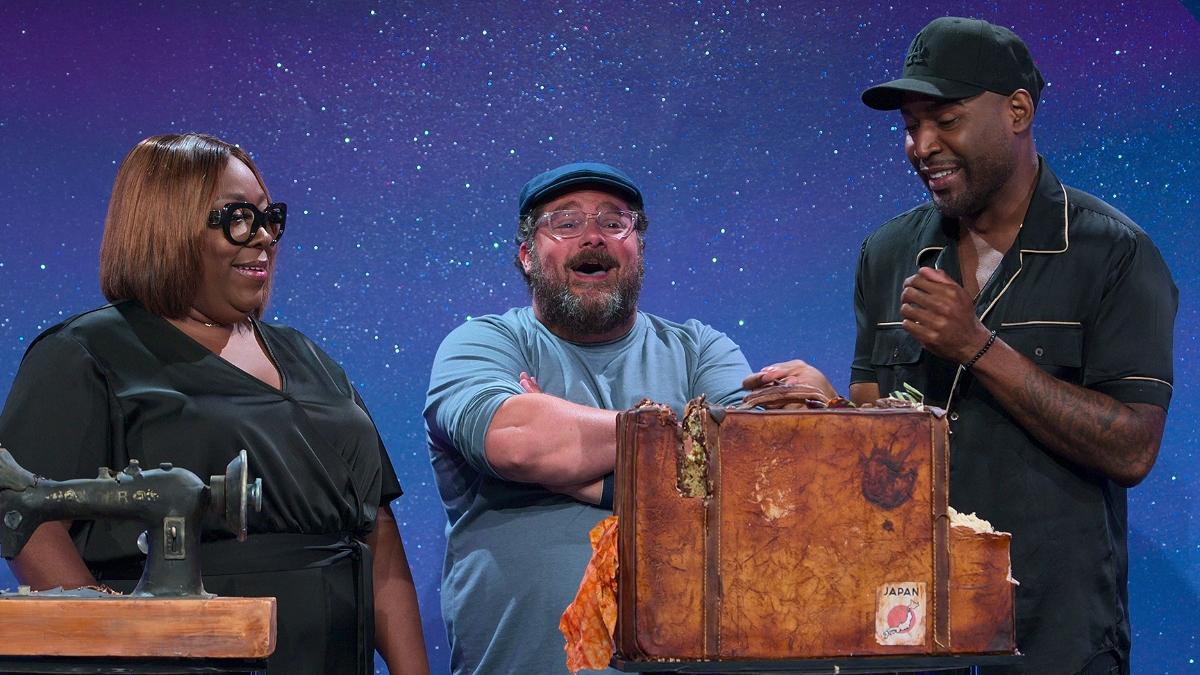 Loni Love is truly a Renaissance woman who deserves to judge a cake show simply because we wouldn't be surprised if she showed up the next day able to bake her own hyper-realistic cakes. She's just that talented.
Wow, this show is lousy with SNL folks. Bobby Moynihan was on the show from 2008 to 2017 and was such a delight. Fun fact: He was in the Tom Hanks-helmed David S. Pumpkins SNL sketch written by Is It Cake? host Mikey Day.
Karamo Brown needs no introduction. He brings the loveliest internal healing on Queer Eye. We love to see him in a less serious role, unless the fake cakes need some emotional help.
Article continues below advertisement
Is It Cake? is currently streaming on Netflix.