Charity's 'Bachelorette' Suitors Aren't All Perfect—They Ganged up on the Season's "Pilot Pete"
What does FP mean in 'The Bachelorette: Men Tell All'? This season's "Pilot Peter" Cappio showed up despite being eliminated on Night One.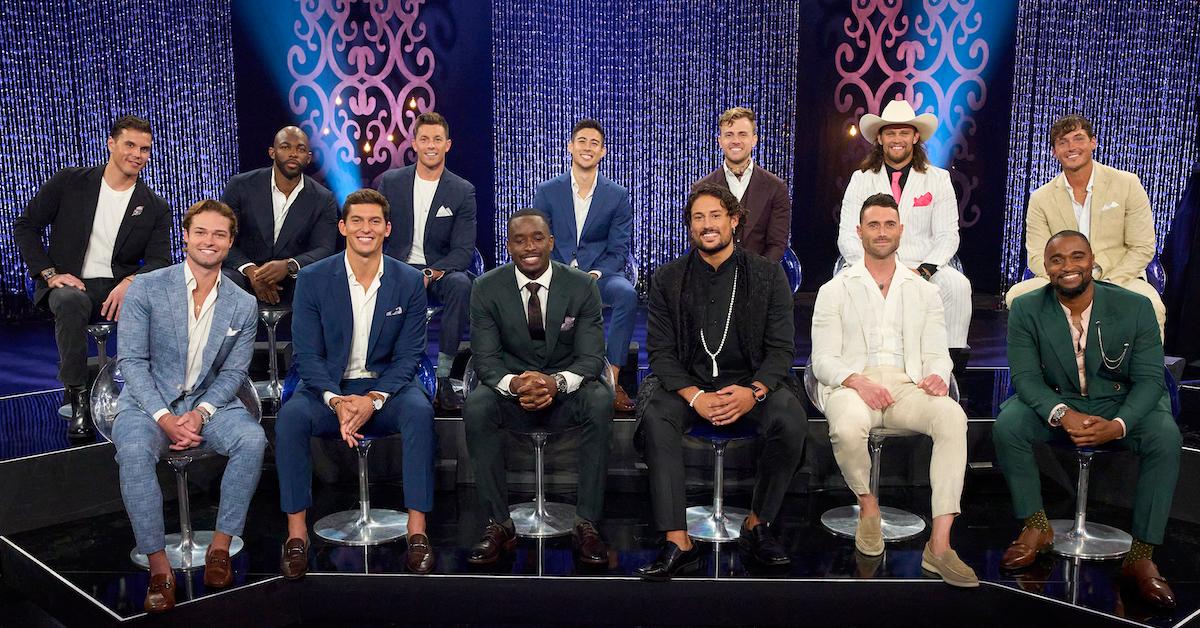 Spoiler alert: This article contains spoilers for The Bachelorette Season 20 Men Tell All.
On a normal season of The Bachelorette, the Men Tell All special typically addresses the season's drama, the lead's most significant relationships, and of course, what we can expect at the end of the season. But Charity Lawson's season of The Bachelorette is unlike any other. At this Men Tell All, Night One eliminee "Pilot Pete" Cappio shows up in full force.
Article continues below advertisement
It's rare for a Night One-er to attend the Men Tell All, so when Pete makes his presence known, the night turns unexpectedly into some behind-the-scenes drama no one needed to know. But now that we have a bit of the lowdown, what's the tea behind what happened between Pete and the men … And what does "FP" really mean?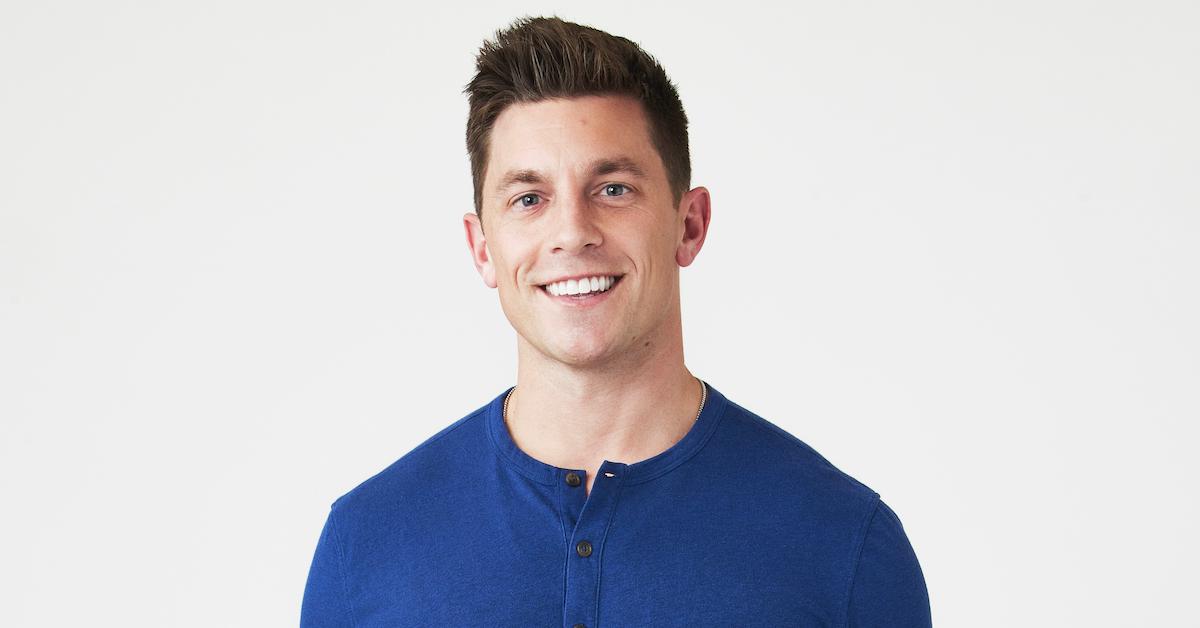 Article continues below advertisement
'The Bachelorette' contestants put "FP" on their headshot posts to mean "F--k Peter."
It sounds a bit aggressive, and in all honesty, it is. The "FP" drama really rubs us the wrong way, especially considering what a great group of men we thought Charity had. As it turns out, Peter only showed up to address this publicly—apparently, some fans were wondering what "FP" meant, so it needed to be brought to every fan's attention.
When Peter chimes in about criticisms towards fellow suitor Sean McLaughlin, Caleb B. asks, "Who the heck even are you?" Suddenly, it clicks for the guys (and the audience) that Peter was eliminated on Night One. But host Jesse Palmer uses this opportunity to pivot and discuss what happened with Peter.
Article continues below advertisement
Peter explains, "When the season wrapped we had a cast Zoom call [and] 15 or 16 of the guys, at the end of their headshots, put the initials 'FP' at the end of their post. Brayden was actually man enough to come to me and tell me what it meant, and what it meant was 'F--k Peter." Woof! That sure seems like bullying to us—16 guys ganging up on one? (The one guy having been eliminated on Night One, no less.)
Article continues below advertisement
While Xavier throws Brayden under the bus, insinuating that no one would have been hurt had Brayden not said anything—it's worth mentioning that sounds like the same rhetoric behind a cheater who doesn't tell their significant other when they cheat, but alas—he also apologizes. The men agree they shouldn't have done that, but they also explain why they did it.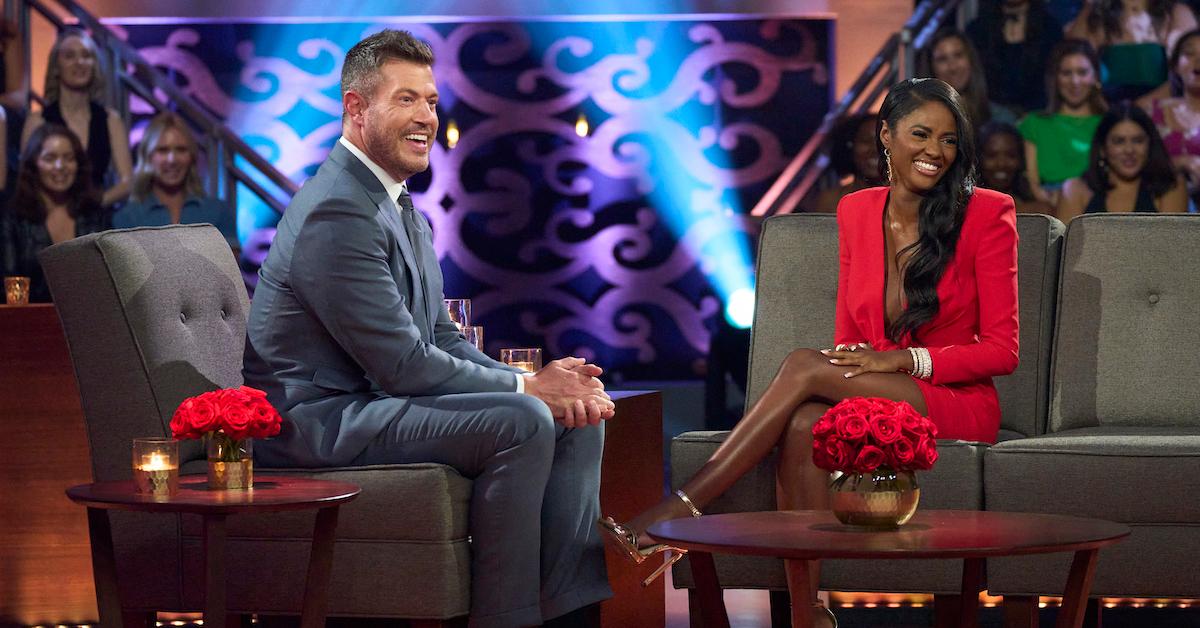 Article continues below advertisement
Caleb B. tells everyone, "It's basically because you [Peter] said FU to every single dude that tried to speak to you," and John adds, "The very first night, you sit down next to me, you look at the camera, you look at me, you open your body up, make sure the camera's getting you at the right angle, and you go, 'So who do you think is here for the wrong reasons?' And I'm like, 'I don't know, you maybe?'"
Every season, someone is there for the wrong reasons, and perhaps Charity was able to suss out Peter's motives, which is why he went home on Night One. The men say Peter was the first to ask about endorsements on their post-filming Zoom call. While we don't know the entire truth behind the men's animosities towards Peter, we might learn a bit more about him in the next season of Bachelor in Paradise.
Article continues below advertisement
Which 'Bachelorette' men wrote "FP" on their Instagram posts?
While watching the special, a quick Instagram check on who wrote "FP" was impossible since it seems like every guy has already removed it from their initial posts. During the special, Jesse threw Sean and Aaron B. under the bus, and we expect that several more men joined the hate train.
Article continues below advertisement
It's now impossible to tell exactly who initially had "FP" in their headshot posts, but based on who has since edited their Instagram posts, we can make some educated guesses. We should mention, however, that an edited post doesn't necessarily mean they definitely had "FP" in their captions. But if it does, Aaron S., Brayden, Dotun, James, John B., John Henry, Spencer, and Xavier join Sean and Aaron B.
On the other hand, several men never edited their headshot posts, including Adrian, Caleb A., Christopher, Joe, Joey, Kaleb K., Michael, Tanner, and Taylor. Finally, Caleb B., Josh, Nic, Warwick, and Khalid don't even have headshot pics in their Instagram grid. Whether those pics ever existed or have since been deleted is still to be seen.
New episodes of The Bachelorette air every Monday at 8 p.m. EST on ABC.