Bria Fleming's BF, Simon, Addresses Those "Sugar Daddy" Rumors on 'Summer House: MV' (EXCLUSIVE)
In an exclusive interview with 'Distractify,' Simon Marco discussed being on 'Summer House: Martha's Vineyard' with his girlfriend, Bria Fleming.
Article continues below advertisement
In Season 1, Episode 4 of Summer House: Martha's Vineyard, Bria argues with Jasmine Cooper and Silas Cooper over how long Simon can stay in the house after agreeing he could stay for a week. However, Simon quickly won the group over with a grand gesture, leaving many fans questioning his source of income.
In an exclusive interview with Distractify, Simon discusses the drama leading up to his arrival and how his successful career affects his and Bria's relationship.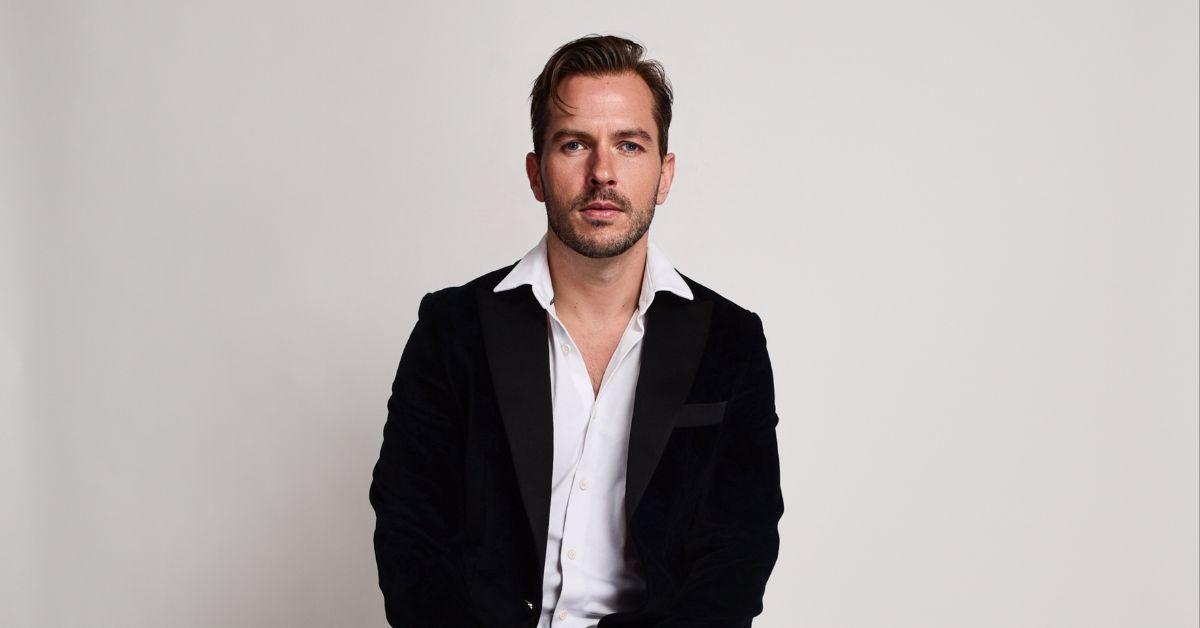 Article continues below advertisement
So, what does Simon Marco do for a living?
When Simon entered the Summer House abode, he and Bria treated the housemates to a glamorous dinner that included thoughtful yet expensive gifts for Bria's nine roomies. Simon also gifted them with expensive watches for them to keep.
Simon's gifts caused a stir on social media, with many users asking how to get themselves a "Simon."
Article continues below advertisement
Simon, the CEO and Brand Manager for Watchroom 24, a luxury watch online retail store, said he hoped using his brand would make a lasting impression on the group and keep him with Bria longer.
"When I'm going somewhere, I'm going forward," Simon exclusively told Distractify about his first impression. "After watching the episode, I'm happy how the show came out in this episode, and I loved it. And I think the viewers loved it too."
Simon's watch company, Watch Room 24, is based in Germany but has a robust digital presence. The retailer's Instagram shows many influencers, including London blogger Maja Malnar and Bria's co-star, Jordan Emanuel, rocking the brand.
Article continues below advertisement
What is Simon Marco's net worth?
Simon was introduced to Summer House: Martha's Vineyard fans through his FaceTime calls with Bria. The couple met months before Bria started filming the Bravo show after a chance introduction in France during the Cannes Film Festival.
Article continues below advertisement
Soon after they started dating, Bria moved to Germany to be with Simon, and they've been together ever since. However, Bria's obligation to the show meant the L.A. native had to travel back to the U.S. to film for almost a month.
Article continues below advertisement
Fortunately, Simon said he "didn't have a problem" with his girlfriend's opportunity and told us he encouraged her to go once he received all of the "information" about the trip.
And although Simon has an estimated net worth of over $1 million, he said he wants his girlfriend of over a year to experience whatever she desires.
"She wanted me to be there also to support her," Simon told us. "And I was delighted. Being on this life journey, I want to share everything I'm doing with you [Bria], and she wants to share everything she's doing with me."
Article continues below advertisement
Simon denies being Bria's "sugar daddy" at any point in their relationship.
Throughout the show, Bria receives comments about her and Simon's relationship, as some of her roommates warn her that Simon could be controlling due to his European culture.
Bria also felt Jasmine and Silas changed their minds about Simon being in the house for a week because her boyfriend is white, which they denied. Still, Bria threatened to leave the show because of the disrespectful comments about her relationship, but ultimately she decided to stay and experience the trip with Simon.
The couple also faced a rumor regarding how they got together. While Simon and Bria told us they met at the Cannes Film Festival, Bria's co-star, Summer Marie Thomas, said they met on Seeking Arrangements.
The popular dating website has received a reputation for being a hub for people looking for a sugar daddy or a sugar baby.
Article continues below advertisement
In June 2023, Bria denied being Simon's sugar baby on Watch What Happens Live. Simon also addressed the rumor with Distractify and said there was no truth to their meeting on the website.
"Bria had a lifestyle before, and that's why we're a match," Simon said. "[When] we met at Cannes Film Festival, she was already there for a film on which she was an actress, and there's nothing about me handing out money."
While he's adamant that Bria can fund her luxurious lifestyle alone, Simon doesn't mind helping his girlfriend when he can. He said he knows firsthand what it's like to grind as an entrepreneur and doesn't want the woman he loves to have the same challenges.
"She's thriving," Simon said of Bria. "And I support her so much because she's doing things. I want to help her build her career."
Summer House: Martha's Vineyard airs Sundays at 9 p.m. EST on Bravo. Fans can also stream it the next day on Peacock.