The Destination on 'Deadliest Catch' Sank –– What Happened to It?
Adrenaline junkies and thrill-seekers alike have been obsessed with Deadliest Catch since 2005. The Discovery series has gone on for 18 seasons, showcasing how exciting, uncomfortable, and often perilous trips out to sea can be for a fishing crew.
Some of the dangers these crews face include ice-cold temperatures, crashing waves, and gigantic crab pots. In tragic cases, people have lost their lives and ships have gone down because of these events.
What happened to the Destination on Deadliest Catch, and what became of its crew?
Article continues below advertisement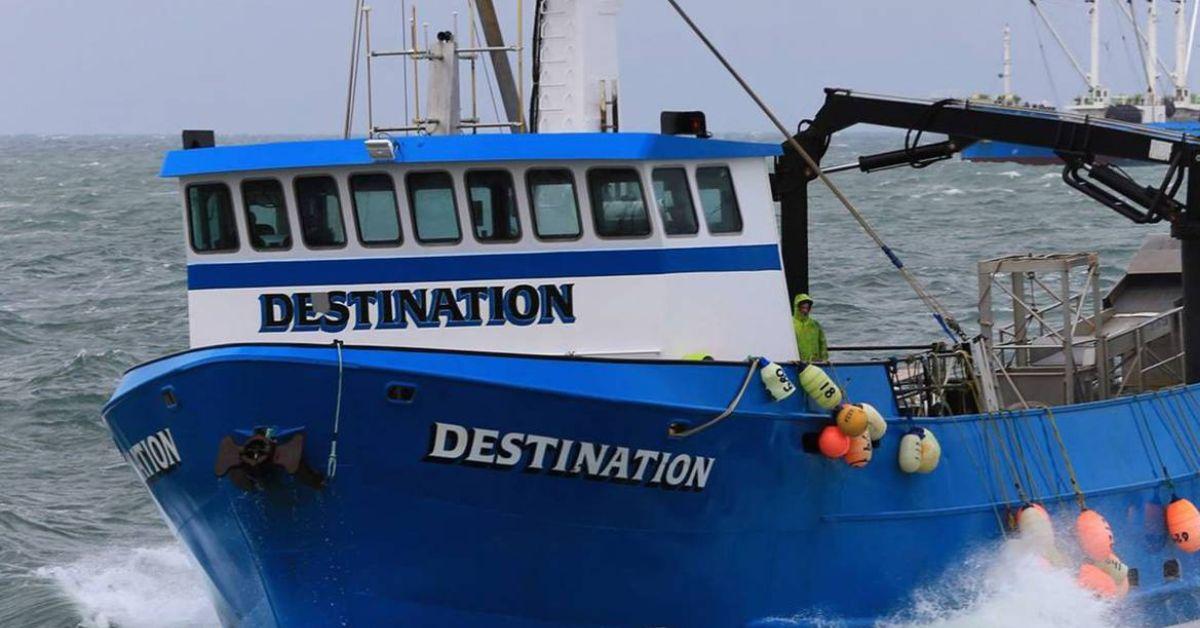 What happened to the Destination on 'Deadliest Catch'?
One of the saddest stories to be told on Deadliest Catch took place in an episode called "Lost at Sea" from Season 13. Anchorage Daily News reported that the Destination likely capsized after being overcome by a heavy amount of ice.
At the time, the U.S. Coast Guard was sent out to locate the missing vessel, but they were unable to find it. The sinking of the Destination didn't occur in front of cameras on the Deadliest Catch, but many people believe that's exactly what happened to the ship.
Article continues below advertisement
What happened to the crew aboard The Destination? Were they ever found?
The detail that makes the sinking of the Destination even more tragic is that the six crew members aboard the ship all passed away. Those men were Captain Jeff Hathaway, Kai Hamik, Darri Seibold, Raymond Vincler, Larry O'Grady, and Charles G. Jones. In an interview with KUCB, National Transportation Safety Board spokesperson Chris O'Neil spoke up about the tragic situation.
Article continues below advertisement
He said, "The captain's decision to proceed into heavy freezing spray conditions — without ensuring the Destination had a margin of stability to withstand the accumulation of ice — led to the loss of the vessel."
In other words, it's believed that the captain made the wrong decision with his ship and crew on that fateful day.
Have any other crew members from 'Deadliest Catch' died over the years?
The six men who passed away while sailing on the Destination aren't the only people in connection to Deadliest Catch who have lost their lives. Some, such as 30-year-old Todd Kochutin, have been horribly hurt onboard their boats and have passed away as a result of their injuries.
Others have died due to non-ship related events, such as heart attacks, strokes, and drug overdoses.
Article continues below advertisement
Some of the vessels on Deadliest Catch seem to have particularly bad luck when it comes to onboard injuries and deaths. A little over a year after Todd Kochutin lost his life onboard the Patricia Lee, Francis Katungin was severely injured on the same boat and in much the same way.
Thankfully, the Patricia Lee's luck appears to be turning around. In a recent episode, we saw crewmate Devon Davis recover after an injury and the team finally find a healthy number of crabs.
Watch new episodes of Deadliest Catch on Tuesdays at 8 pm ET on Discovery Network.