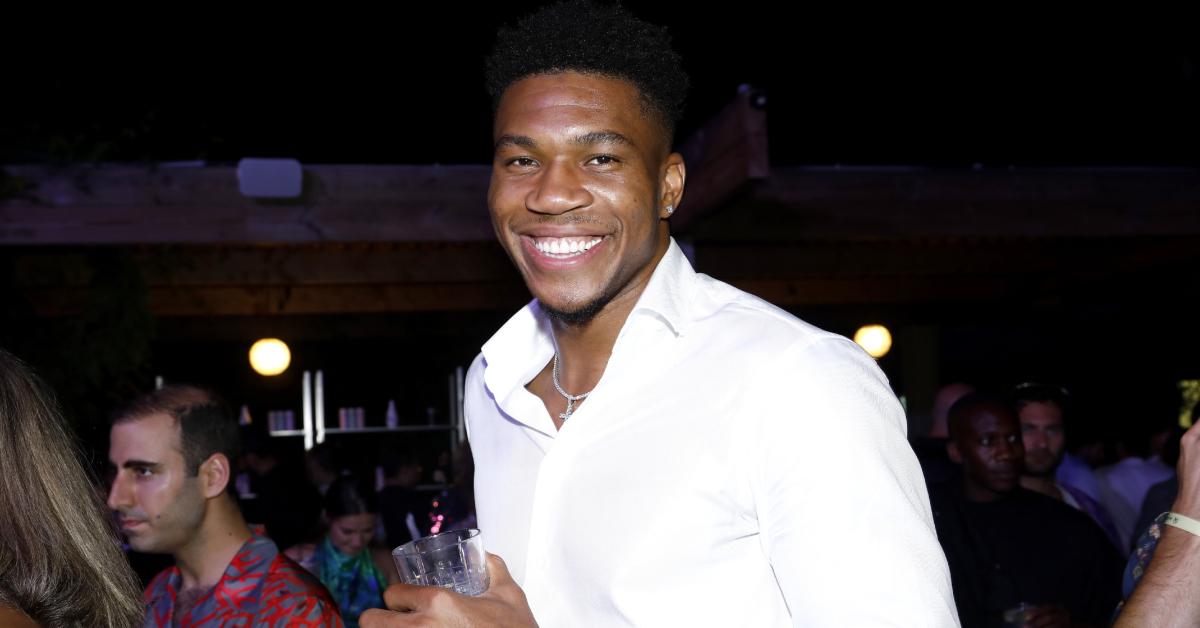 Bucks Superstar Giannis Antetokounmpo Is Day-to-Day With Lower Back Injury
Milwaukee Bucks star Giannis Antetokounmpo exited the team's playoff matchup against the Miami Heat with an injury. What happened? Here's an update.
At long last, the 2023 NBA playoffs are here — but things are off to a rough start. The tournament's first round has left several superstar players injured, including Memphis Grizzlies point guard Ja Morant, Miami Heat shooting guard Tyler Herro, and Milwaukee Bucks power forward Giannis Antetokounmpo.
Article continues below advertisement
We know Ja and Tyler both have hand injuries, but what about Giannis? What happened to him? Here's what we know about his injury. Plus, stick around to find out if he'll be ready for Game 2 on Wednesday, April 19.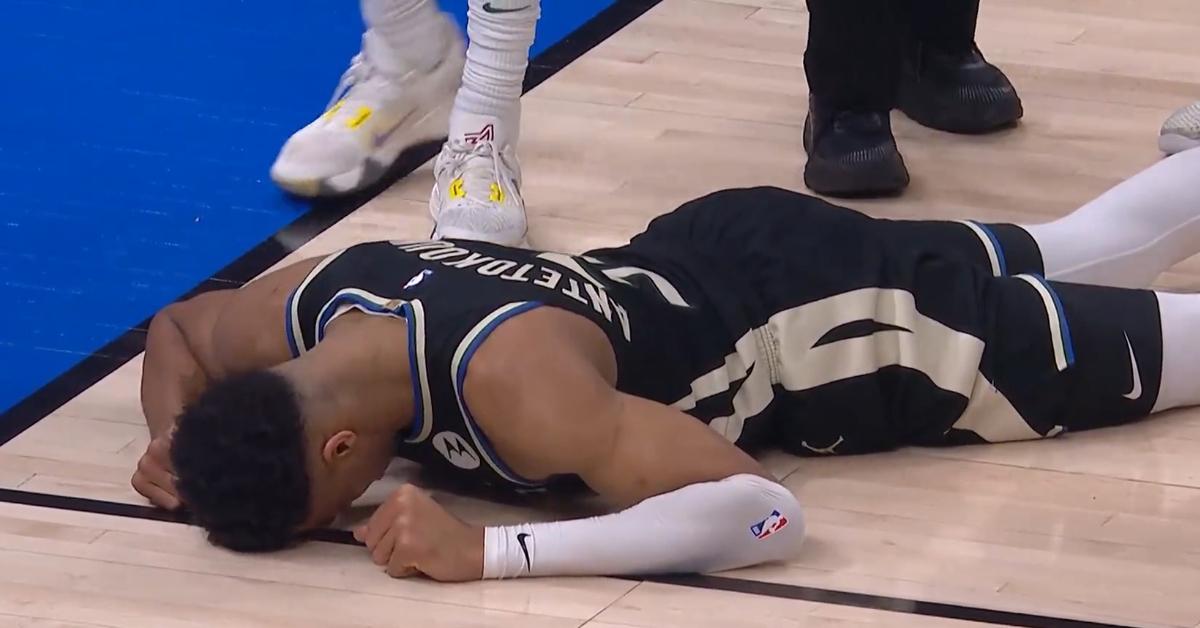 Article continues below advertisement
What happened to Giannis Antetokounmpo?
In the first quarter of Game 1 against the Heat, the two-time NBA MVP drove to the basket for a layup. As he leaped for the rim, Kevin Love slid into the pathway in an attempt to take a charge. Giannis Antetokounmpo then slammed to the floor and landed hard on his lower back.
The refs called a blocking foul on Love, and Giannis, who was slow to get up, stayed in the game to shoot his two free throws. He remained on the court for a few more minutes before checking out and heading to the locker room.
Article continues below advertisement
At the start of the second quarter, Giannis was back on the bench; he eventually checked back into the game but was almost immediately subbed out. The seven-time NBA All-Star again made a beeline for the locker room and was soon ruled out for the rest of the game with a lower back contusion.
Article continues below advertisement
Giannis Antetokounmpo injury update: Bucks star is day-to-day.
Following the team's 130-117 loss to the Heat, head coach Mike Budenholzer provided an update on Giannis's injury. He revealed that the 7-foot superstar didn't sustain any structural damage, but his availability for Game 2 and the rest of the playoff series depends on how his back feels.
"There was an X-ray that was clear here, so we'll monitor him, see how he does," Mike said via CBS Sports. "See how he wakes up, how he feels the rest of tonight and tomorrow."
Article continues below advertisement
Many of Giannis's teammates addressed his injury, including fellow star players Khris Middleton and Jrue Holiday. The pair said they hope he'll be back on the court with them for Game 2 on Wednesday, April 19.
"That's our guy, we hope he's gonna be well and back out there with us Wednesday," Khris said, per CBS Sports. "But we just gotta focus on who's out there at the same time. They had a guy go down also and they continued to compete and play well. Same mindset we tried to have. Sucks that our guy goes down or can't return, but we still got a job to do out there."
"We don't want him to be hurt, but it's still next man up mentality," Jrue added. "We have enough talent on this team to cover for him until he comes back or possibly comes back. Again, I just don't want to see him hurt because I know what it feels like, especially Game 1 of the playoffs."