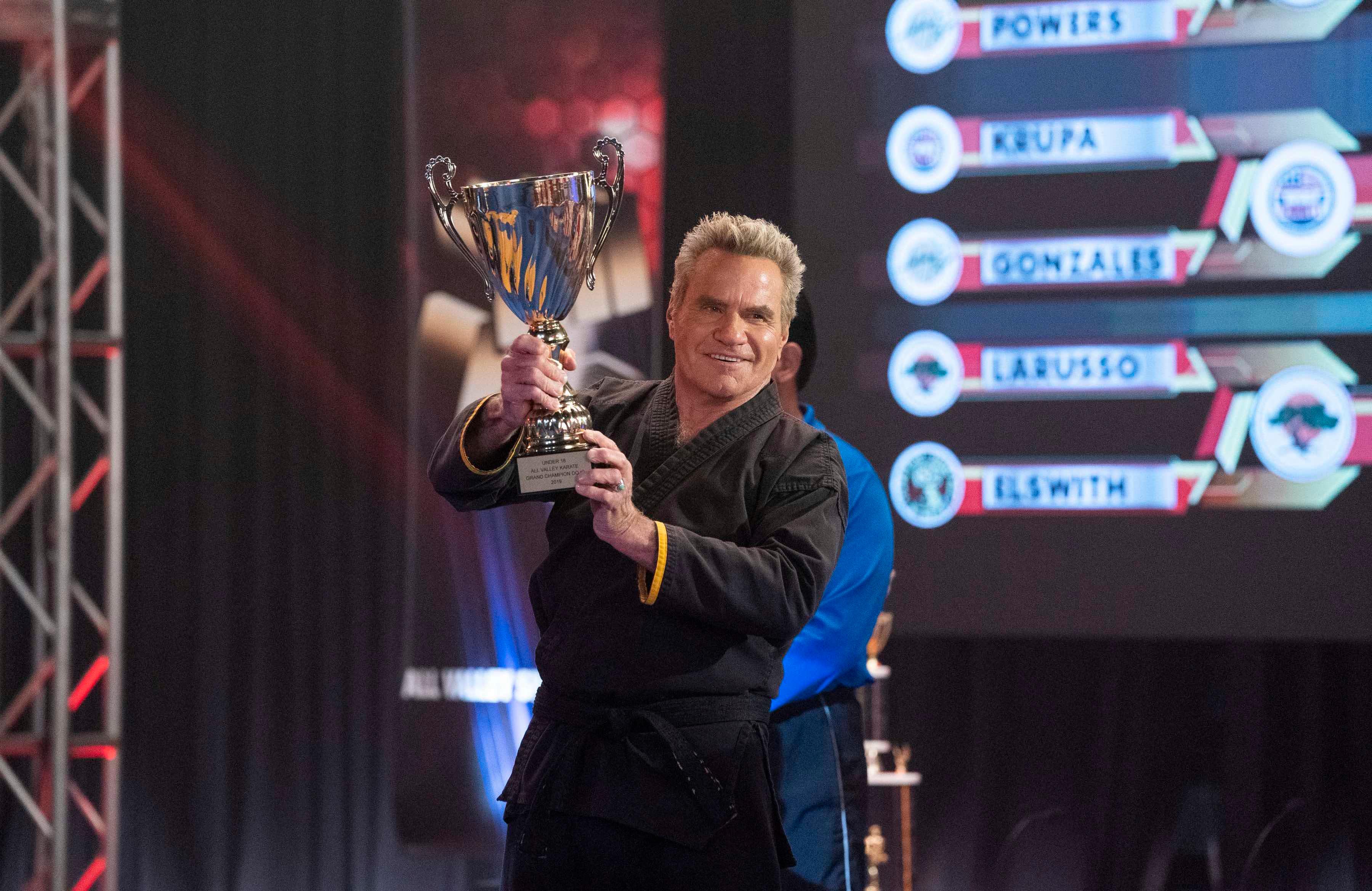 Does John Kreese Manage to Come out on Top in Season 5 of 'Cobra Kai'? (SPOILERS)
Spoiler alert: This article contains major spoilers for Season 5 of Cobra Kai.
We don't know about you, but John Kreese (Martin Kove) is a villain we love to hate. The deranged karate sensei continues to be a massive pain in the neck in Cobra Kai, but we can't help but become entranced any time he appears on our screen. However, with the recent release of Season 5, fans will be shocked to know that Kreese has a smaller role than in previous installments.
Article continues below advertisement
In the fifth season of the Netflix dramedy, Kreese is noticeably absent from the first batch of episodes. The first time viewers catch a glimpse of Kreese is at the very end of Episode 5. So, what happened to him? Keep reading to find out!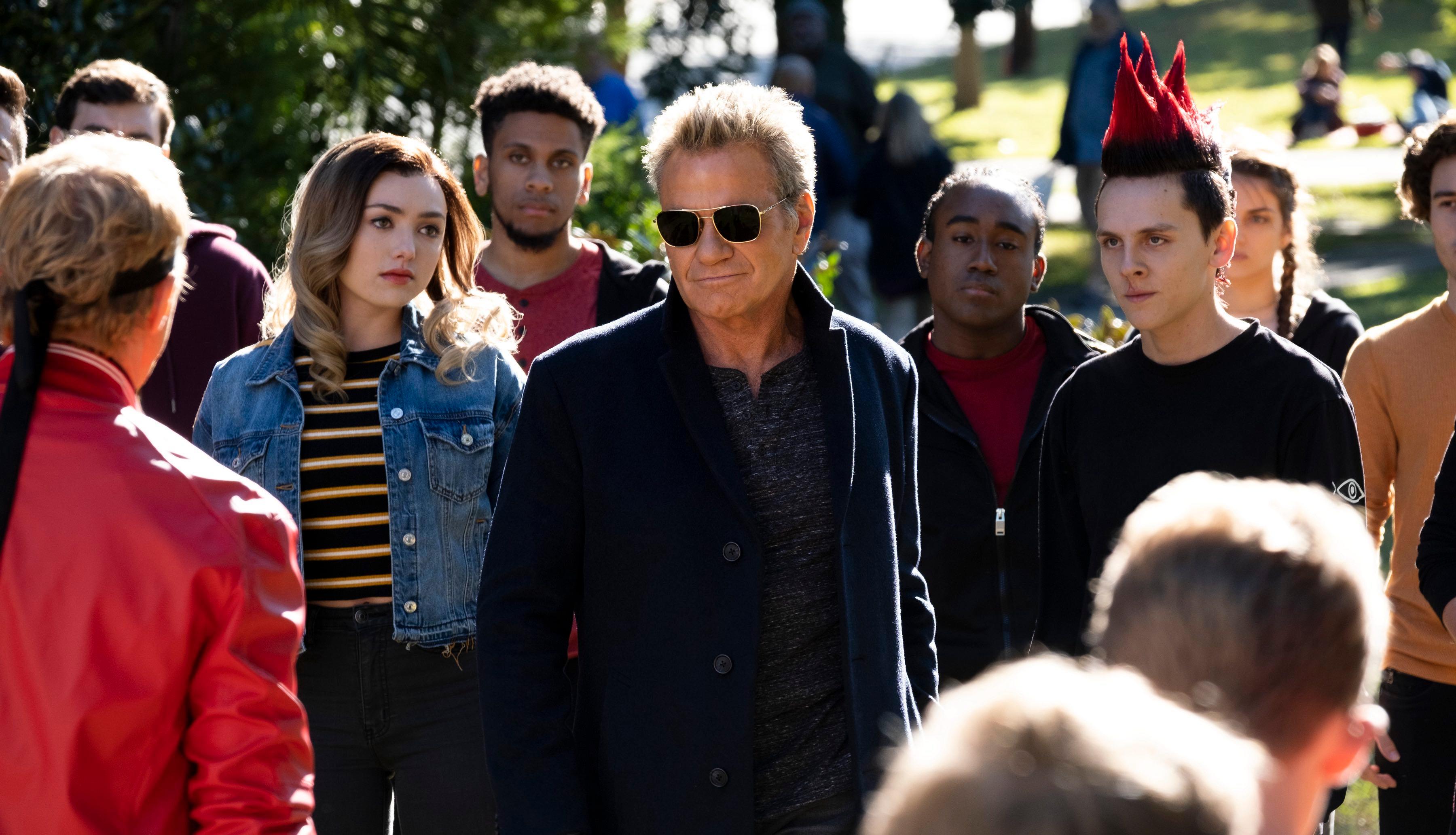 Article continues below advertisement
What happened to John Kreese in 'Cobra Kai'?
When we first see Kreese in Season 5, he's in prison; if you recall, he gets arrested in the Season 4 finale for aggravated assaulted and attempted murder. However, Kreese is not responsible for the attack against former adult Cobra Kai student Stingray (Paul Walter Hauser) — no, Terry Silver (Thomas Ian Griffith) is the culprit.
At first, Kreese attempts to reduce his sentence via the "good behavior" route; however, his therapist sees straight through his plan and suggests he actually put in the work to become a better person. Once his plans fail, Kreese drops the nice act and reveals his true self. He quickly stops the bullies from walking all over him, fighting back and showing them who's really in charge.
Article continues below advertisement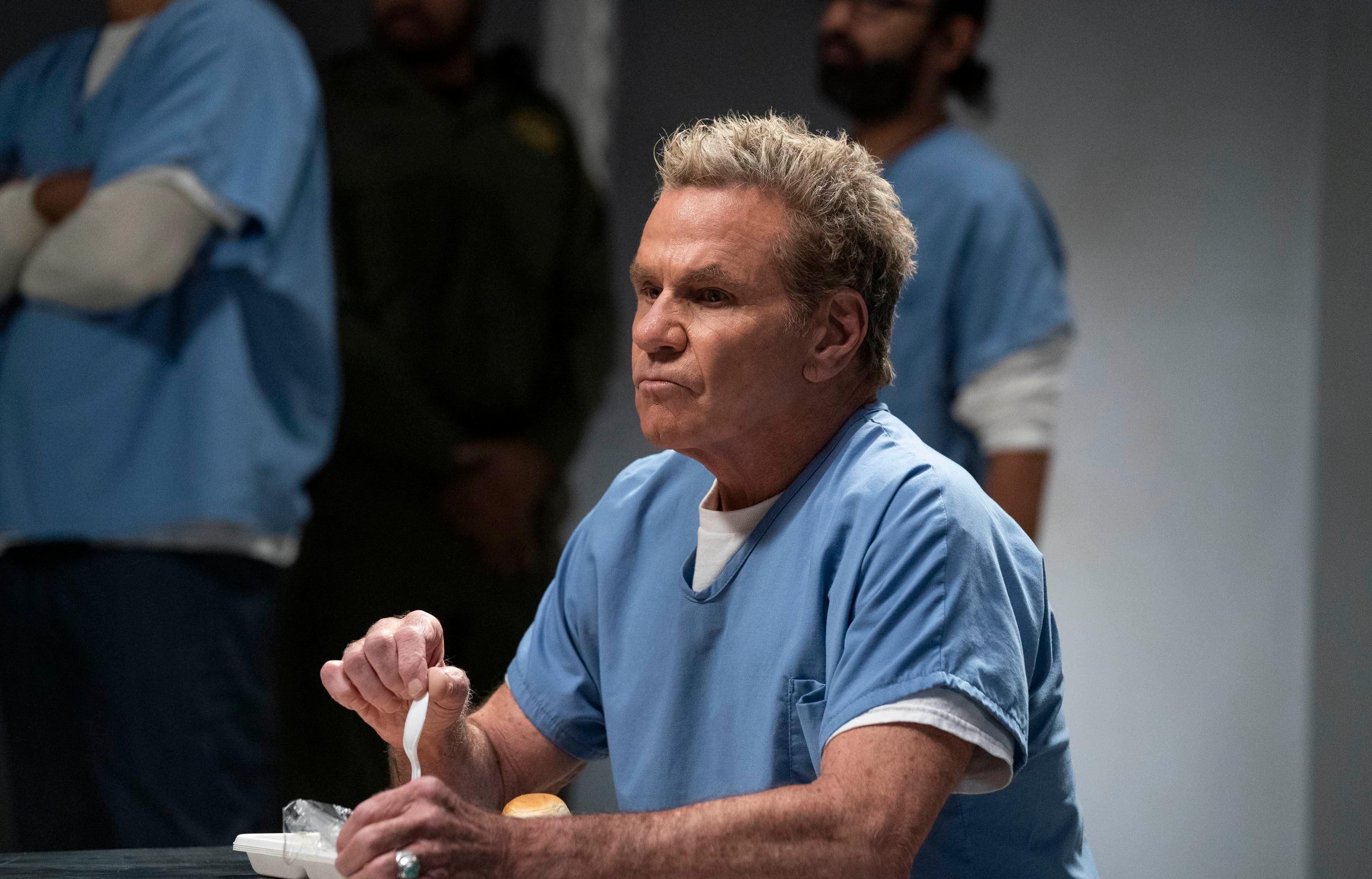 Although Kreese remains in prison, he knows exactly what's happening in the karate world since Tory (Peyton List) frequently visits and catches him up to speed. The pair work together to take down Silver, even involving Johnny and Daniel in their plan after the legendary sensei duo visit Kreese in jail. Eventually, most of Kreese's plans fall apart, and he tells his therapist that his days are numbered and that he will most likely die in prison.
Article continues below advertisement
Does Kreese die in Season 5 of 'Cobra Kai'?
At the start of the Season 5 finale, Kreese attempts to break up a fight, but he provokes another inmate along the way. As a result, the beefier prisoner stabs Kreese in the chest several times and leaves him for dead. Oh my gosh, did we just witness the death of one of the most iconic villains of all time?! Spoiler alert: No, we didn't because it was all an escape plan.
Article continues below advertisement
Once he's rolled into the hospital wing for medical care, Kreese hops off the table and attacks any guard in his sights (as it turns out, the "blood" was merely Jell-O). Kreese soon steals the doctor's uniform and flees the prison. But wait a second, how did he get out? Well, viewers learn that Kreese stole his therapist's security badge, which he uses to escape.
Wow — talk about a dramatic escape! Now, with Kreese on the outside and Silver on his way to prison, what will happen? If Netflix were to renew Cobra Kai for a Season 6, viewers would likely see Kreese back in the spotlight as the main antagonist, hoping to take down Daniel and Johnny once and for all.
Season 5 of Cobra Kai is now streaming on Netflix.