The Fate of Esther's Baby Is Revealed in Season 5 of 'The Handmaid's Tale'
What happens to Esther's baby in 'The Handmaid's Tale'? Actress Mckenna Grace stars as Esther Keyes — a wife-turned-handmaid.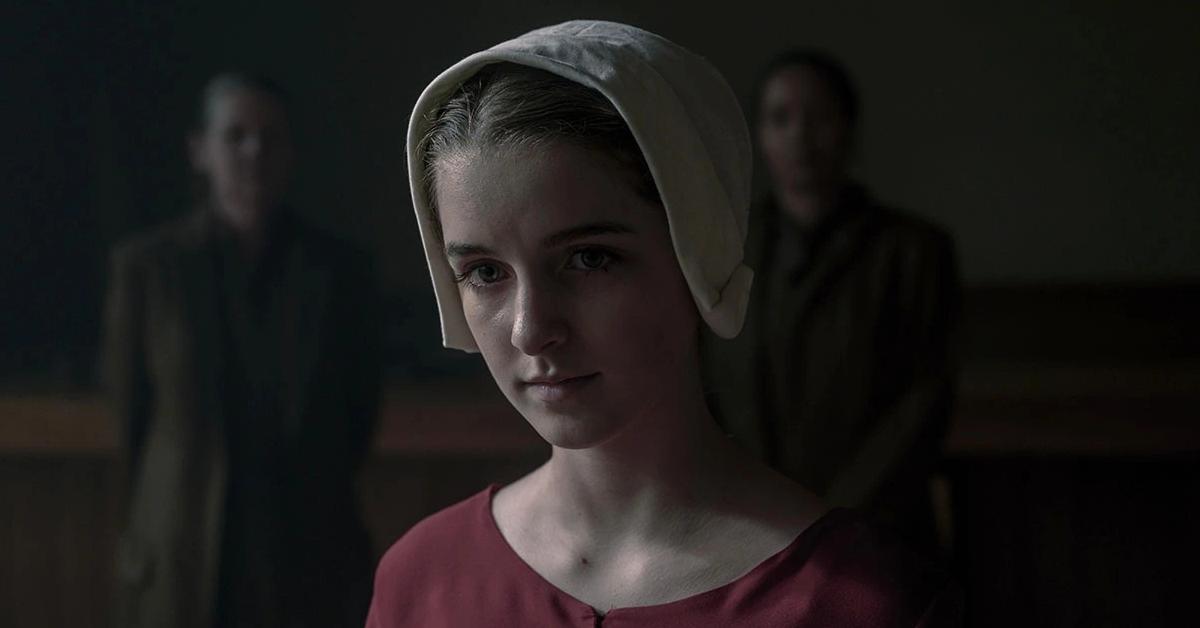 Spoiler alert: This article contains major spoilers for Season 5 of The Handmaid's Tale.
The Republic of Gilead is crumbling before our very eyes, and we love to see it. After several seasons on-air, showrunners announced The Handmaid's Tale is coming to an end. The penultimate chapter of the Hulu original series unfolds in Season 5, which sees a new batch of heroes emerge.
Article continues below advertisement
We were first introduced to Esther Keyes in Season 4 when she helped June (Elisabeth Moss) and the other escaped handmaids find refuge. Not long before Esther made her escape, her plans were foiled.
Season 5 kicked off with Esther in captivity. After a failed suicide attempt, doctors revealed that the young handmaid-in-training was expecting. So, what happens to her baby?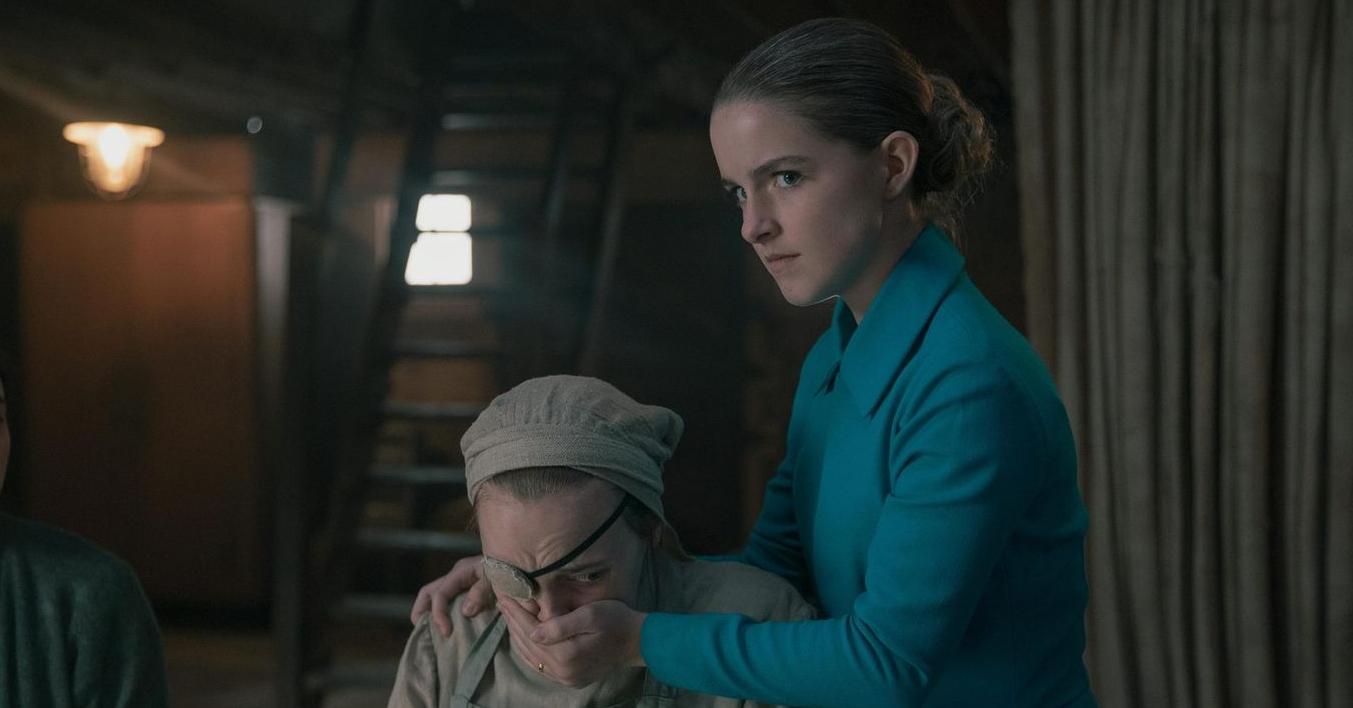 Article continues below advertisement
What happened to Esther's baby in 'The Handmaid's Tale'? She's pregnant in Season 5.
As though the 14-year-old wife-turned-handmaid hadn't gone through enough, she meets another villain upon her arrival at The Red Center, and it's not Aunt Lydia (this time).
With advice from her confidant, Janine (played by Madeline Brewer), Esther attempts to tolerate the advances of yet another, old, creepy man. Stephen Kunken's Commander Putnam has his eyes set on Esther from the start, and his lust for the young girl ultimately lands him in hot water with his superiors.
Refusing to tolerate any further abuse, Esther doses herself and Janine with poisoned chocolates. The good news is, they both survive Esther's attempt at a murder-suicide. On the other hand, their hospitalization sets a new series of unfortunate events in motion.
As a result of her rebellious behavior, Esther is ordered to have a hysterectomy … that is until they learned of her pregnancy. Later, it's revealed that Esther's baby is a product of being assaulted by Commander Putnam.
Article continues below advertisement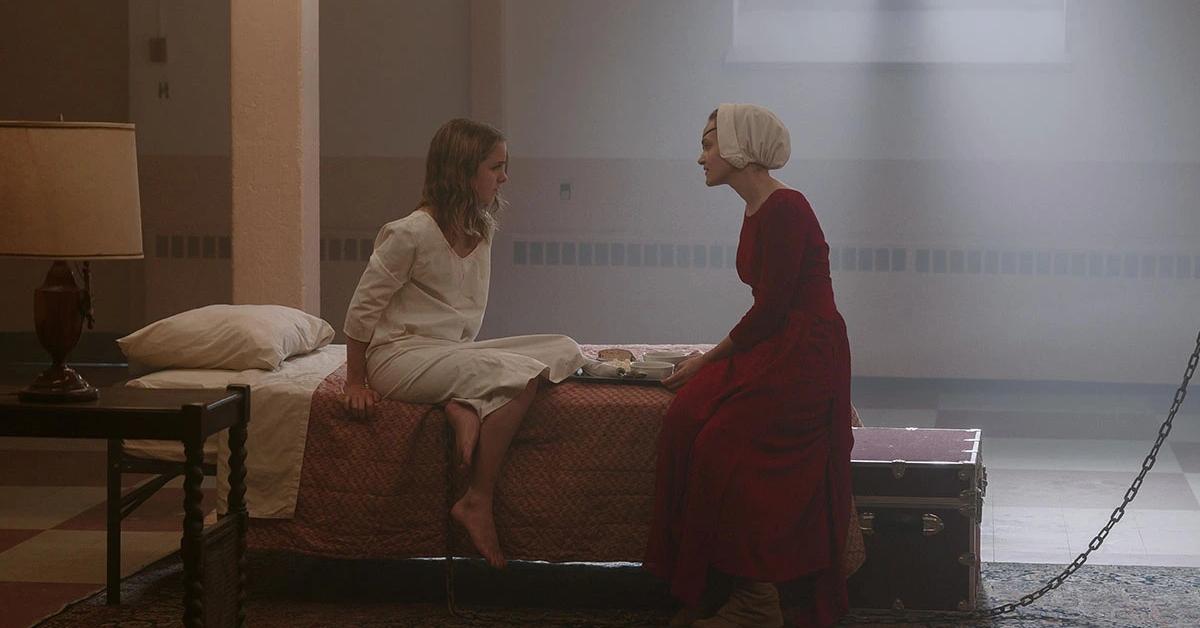 Unluckily for him, his actions are a direct violation of Gilead's weird rape rules — which requires him to be married to a handmaid before attacking her. In turn, he receives a bullet to the head. With Putnam dead and his wife — Mrs. Putnam's — could-be marriage to Commander Lawrence, it's unclear where Esther's baby will end up.
But who plays Esther in The Handmaid's Tale? Here's what we know about the actress!
Article continues below advertisement
Who is Esther Keyes on 'The Handmaid's Tale'? Meet Mckenna Grace.
Before she found herself trapped at The Red Center, Esther was a wife to Commander Keyes (played by Bill MacDonald). The character made her first appearance on The Handmaid's Tale in the Season 4 premiere, entitled "Pigs."
The role of Esther is played by 16-year-old A Friend of the Family actress Mckenna Grace, who previously opened up about her character in an interview with Entertainment Tonight.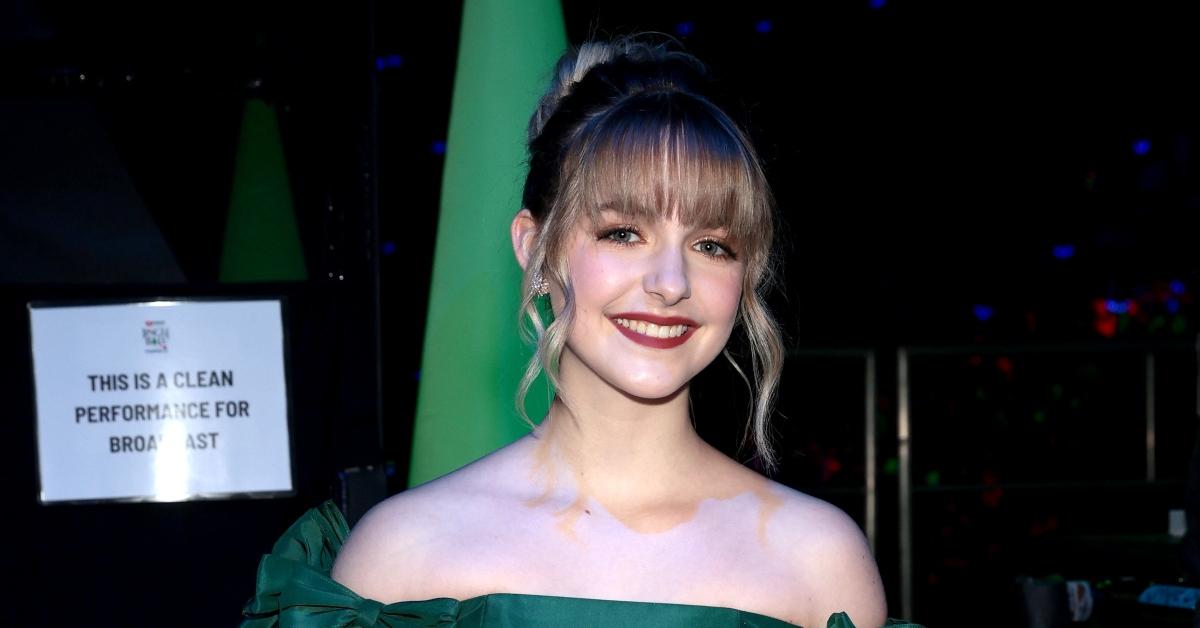 "Although she is the wife and the mistress of this household, she has been having to grow up and mature so quickly in this whole Gilead place," she told the outlet. "She has this deep, complex story and she's doing all of these things to figure it out for herself."
New episodes of The Handmaid's Tale are released on Hulu Wednesdays at 9 p.m. EST.