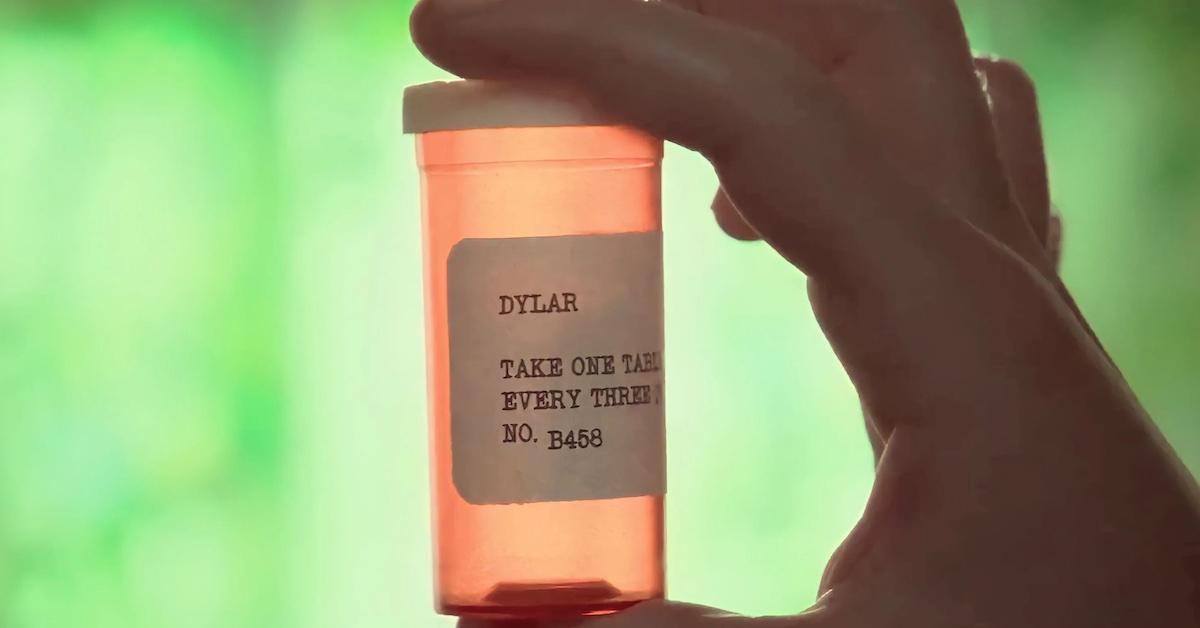 'White Noise' Introduces Us to an Alluring New Drug — Is It Real?
Whenever we're introduced to a new food, drink, activity, or medication in fictional television and movies, we can't help but wonder if it's real. The latest substance to add to the list is Dylar, a medication featured in White Noise that's front and center throughout the Netflix film.
Article continues below advertisement
Based on the book of the same name by Don DeLillo, White Noise features Adam Driver and Greta Gerwig as Jack and Babette Gladney as they navigate life through the "airborne toxic event." Directed by Noah Baumbach, the iconic story is now told through the lens of actors and images instead of words, intriguing us even more when it comes to Dylar.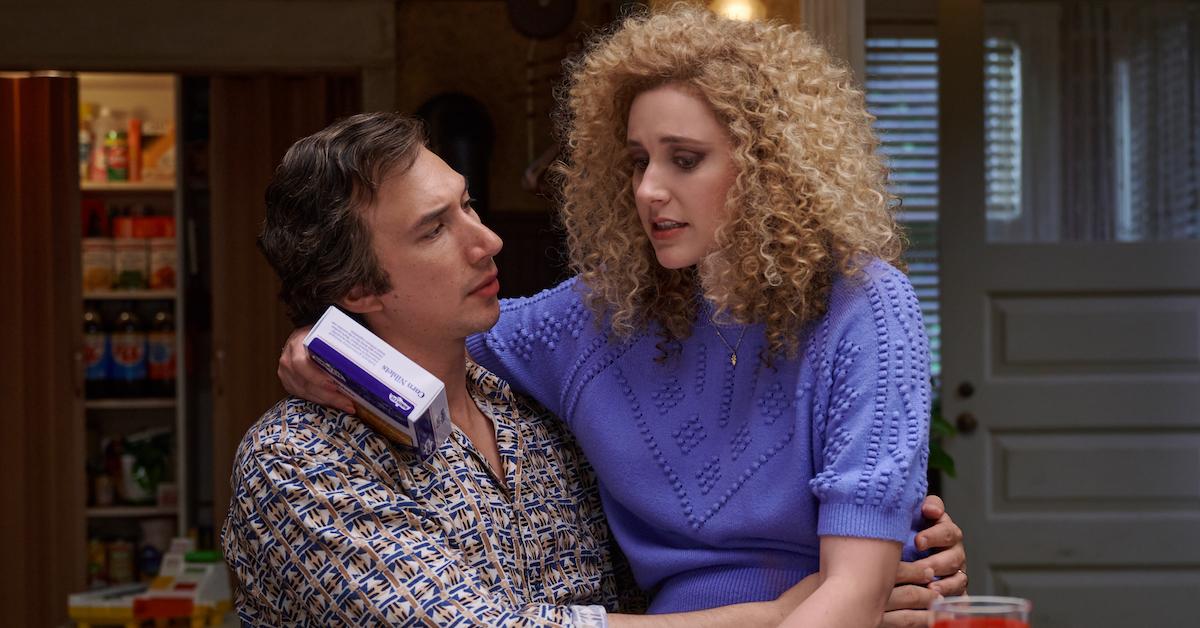 Article continues below advertisement
Dylar is a medication that Babette takes throughout 'White Noise,' much to her husband's dismay.
The following section contains spoilers for White Noise.
While the Gladneys make it through the "airborne toxic event," which was basically a life shattering event caused by a chemical waste spillage that puts the Gladney family into a camp, their lives continue to unravel afterwards. Throughout their upheaval, Babette's daughter Denise (Raffey Cassidy) warns her stepfather that Babette has been taking a mysterious medication called Dylar.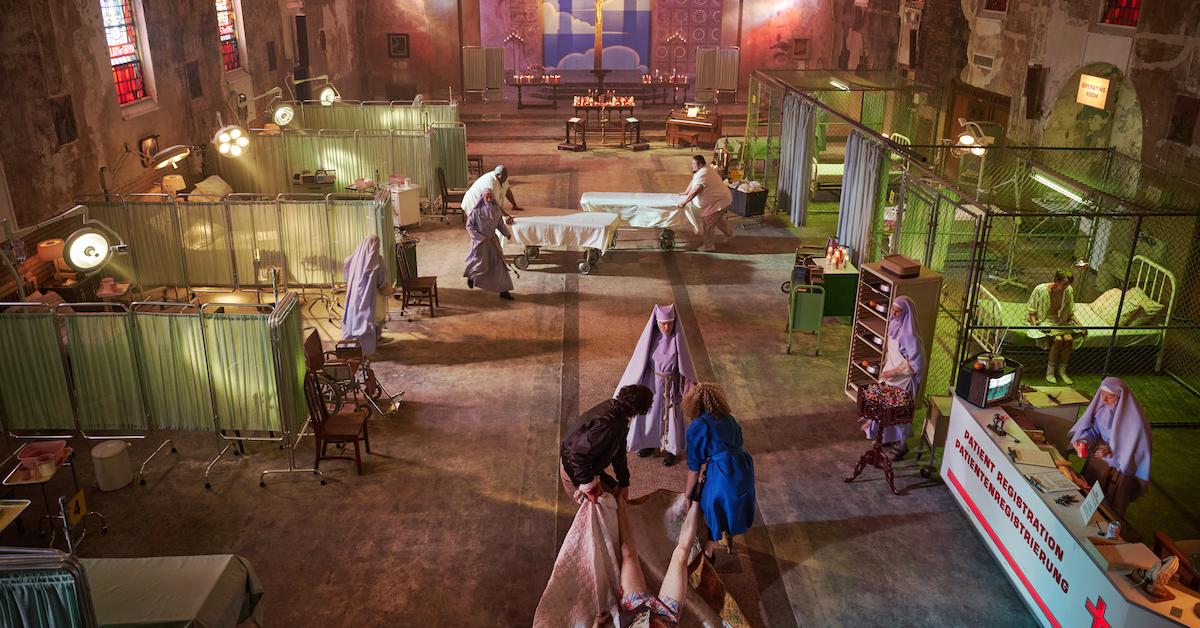 Article continues below advertisement
While Jack first dismisses this, he later begins his own Dylar-inspired spiral when he becomes obsessed with uncovering what the drug is. He first asks a colleague to run tests on the drug to find out what it could be. When that doesn't work, he even goes to Babette's doctor, who doesn't know anything about it, which means it must be off the market.
Eventually, Jack learns that it's an experimental drug that was provided to Babette by a mysterious Mr. Gray (Lars Eidinger), who was the leading researcher on Dylar. The medication was initially created to eliminate the fear of death, known as thanatophobia, which Babette exhibited to an extreme. However, it turned out that Dylar actually exaggerated her fears rather than subdue them, and in doing so, it made her seek out more Dylar.
Article continues below advertisement
Mr. Gray, also known in the film as Arlo White (although his name in the book is Willie Mink), coerced Babette into having sex with him in exchange for Dylar. He preyed on her anxieties in order to take advantage of her, and in doing so, she was unable to speak to her husband about her continued Dylar intake. As it turned out, while Dylar was created as an anti-anxiety pill, it did the opposite, and led both Babette's and Mr. Gray's incoherence and insanity.
Article continues below advertisement
Dylar isn't a real medication, although it does represent a very real industry.
Although Dylar isn't real in and of itself, there are other medications out there that treat anxiety, such as Benzos like Xanax, SSRIs like Lexapro, and SNRIs such as Cymbalta. Even still, none are quite as severe as Dylar, which was very quickly eliminated as an anti-anxiety option after failed clinical trials in White Noise. And there isn't a record of any drug in the 1980s that underwent clinical trials named Dylar.
Article continues below advertisement
In fact, White Noise is a commentary on both the incurable fear of death as well as the broken pharmaceutical industry. Don't we all have a fear of death to a degree? Part of that fear is what keeps us alive — it's what makes us human. So if there were a drug to eliminate that fear, life could become unlivable for many.
Not only that, but Babette gets taken advantage of by the pharmaceutical industry, which doesn't always have the most humane testing when it comes to new drugs. In fact, the industry does take advantage of those who need its drugs through skyrocketing sale prices despite low manufacturing costs. Babette's situation is a physical manifestation of that on a smaller scale that's easier to comprehend. So while Dylar is fictional, its effects feel very real.
White Noise is now available to stream on Netflix.