Is 'White Noise' a Horror Movie? The Answer Is Actually Pretty Complicated
Is 'White Noise' a horror movie? It turns out the answer to that seemingly simple question is actually quite complicated. Learn more here.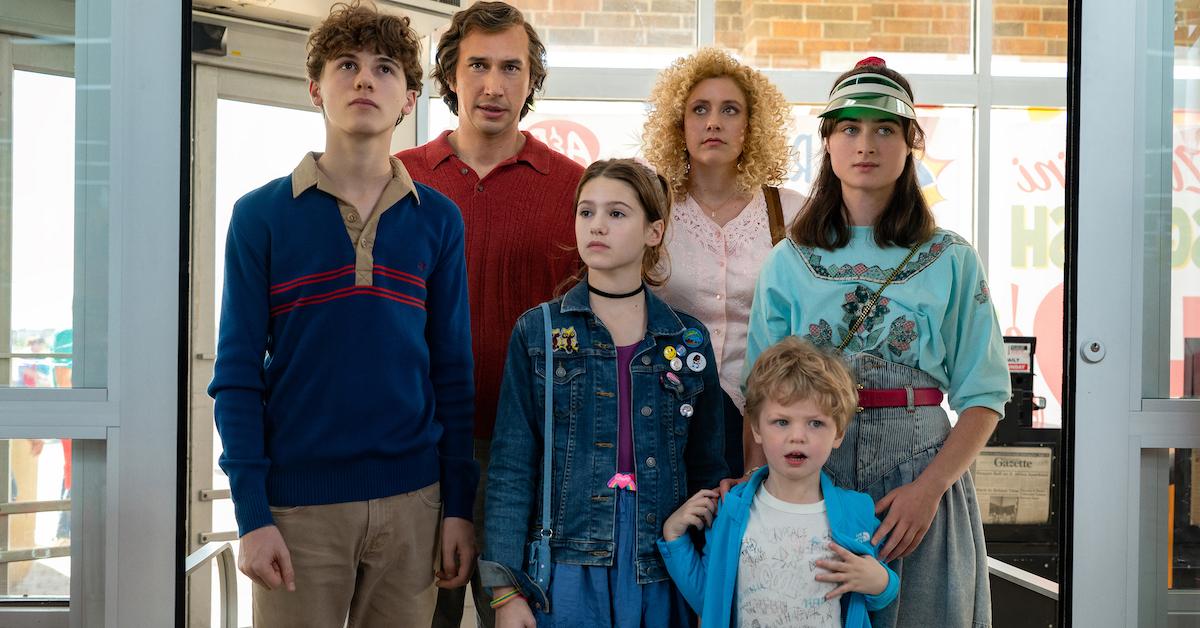 The Noah Baumbach-helmed movie White Noise is streaming on Netflix. Starring Adam Driver and Greta Gerwig, as well as one of our favorite actors, Don Cheadle, the film is based on Don DeLillo's 1985 novel of the same name.
Article continues below advertisement
Since Noah isn't exactly known for crafting horror movies, fans who are familiar with the doomsday premise of this '80s-set story are wondering if White Noise is a horror movie. The answer, well, is kinda complicated. Here's what we know.
So, is 'White Noise' a horror movie or something else entirely?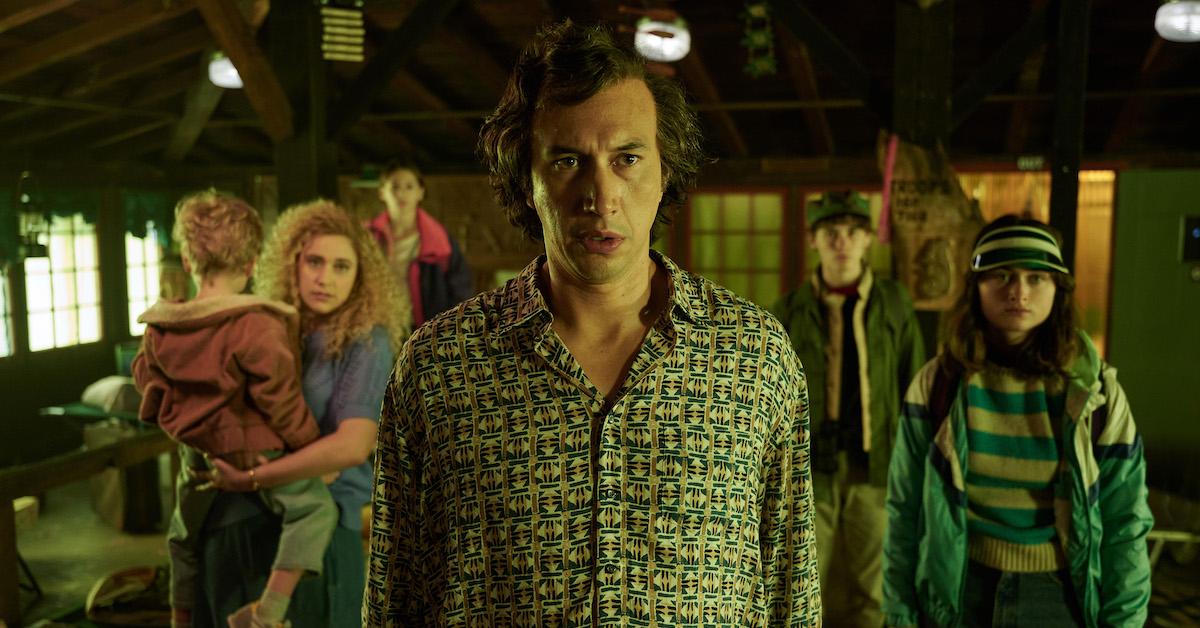 Watching the trailer for White Noise, one is not quite sure what to make of this Netflix movie. Is it a comedy? A relationship/family drama? Or is the flick a survival story? The truth is that the film experiments with genre in a way that makes it hard to classify.
Article continues below advertisement
As i-D notes, there is only one "jump scare" in the film, which turns out to be a nightmare sequence. So right off the bat, we have to acknowledge that White Noise is not a horror film, strictly speaking. However, as the outlet also opines, this is still "the scariest movie of 2022."
Article continues below advertisement
Still, it seems that the film, which follows the Gladney family as they navigate the aftermath of an airborne toxic event, is more anxiety producing than horror inducing, especially since the disaster is not the only plot point in White Noise.
'White Noise' is a horror movie plus, well, everything else.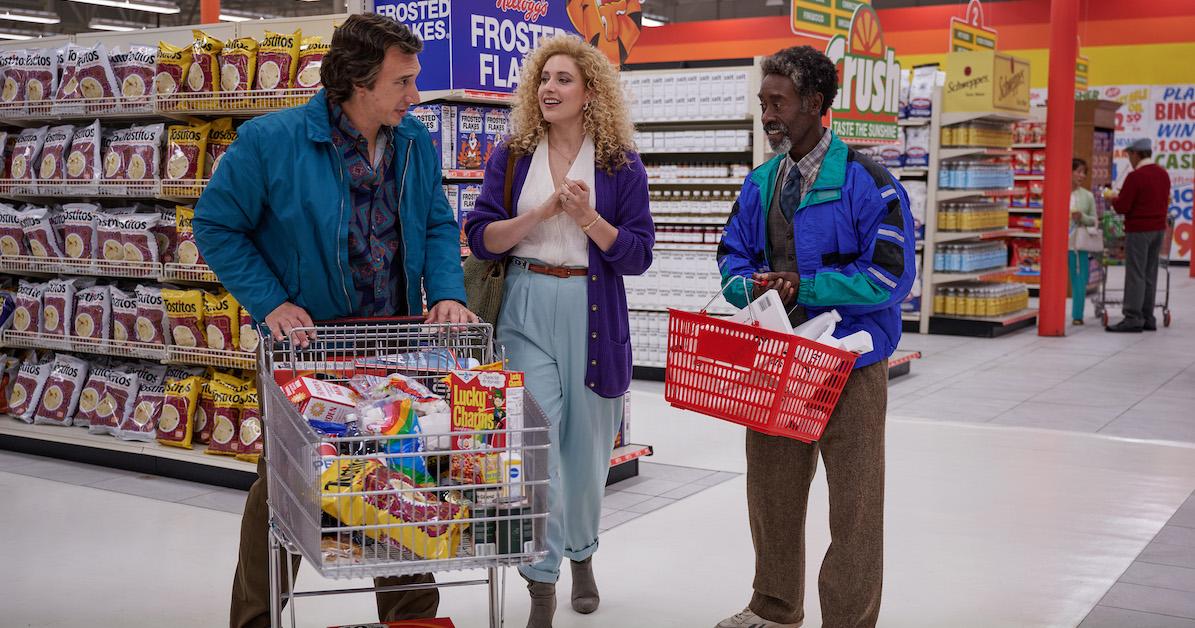 Consider the summary provided by Netflix: "At once hilarious and horrifying, lyrical and absurd, ordinary and apocalyptic, White Noise dramatizes a contemporary American family's attempts to deal with the mundane conflicts of everyday life while grappling with the universal mysteries of love, death, and the possibility of happiness in an uncertain world."
Article continues below advertisement
In other words, this film is about, well, everything! And that may be the scariest part, since the relatable themes of the movie are how Noah aimed to frighten audiences (read: COVID-19, environmental decline, social media distractions). Meanwhile, as RogerEbert.com points out, at its core, this movie is about the fear of death. And what is more horrifying than that?
Still, since White Noise is also a comedy that features a dance sequence in a grocery store. So to call it a horror movie wouldn't exactly be accurate. As Noah explains, fans will also have fun with the time period in which the film is set — so not horrifying!
Article continues below advertisement
"It was fun to essentially do a nostalgic, alternate '80s, which wasn't really what [the decade] was like. Everything was inspired by real things, but we were looking at a memory-slash-fantasy-slash-idea of a time and place," he told Vogue.
Proving this is the ultimate genre mashup, White Noise is also a chilling commentary on the human condition, with Adam noting the characters explore themes like avoidance, and Greta perhaps summing it all up by intoning during a conversation with Deadline, "It was hilarious, it's dark, it's crazy."
White Noise is now streaming on Netflix.