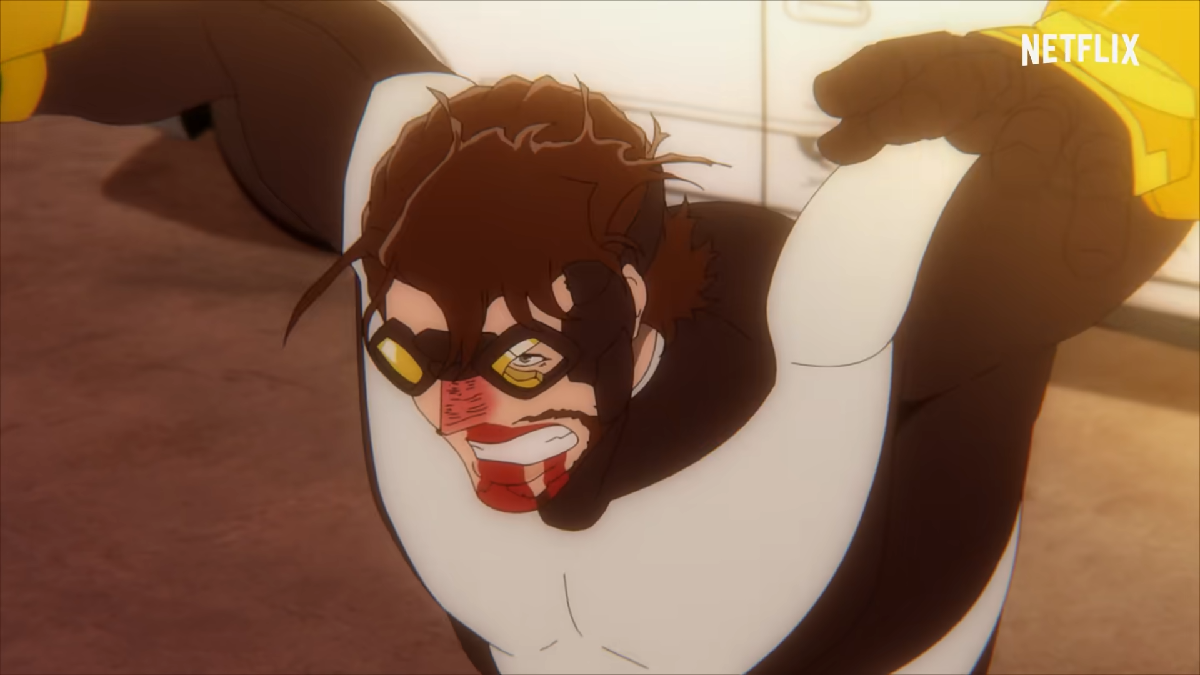 'Super Crooks' Is a Superhero Anime on Netflix That's All About the Supervillains
Netflix will soon stream a new anime about a world of heroes and villains where the bad guys get the spotlight. What is 'Super Crooks' all about?
With plenty of anime streaming exclusively on Netflix, there are always new and exciting titles to check out. If you're looking for a new series to check out during Thanksgiving weekend, why not check out Super Crooks? Super Crooks is a new upcoming anime based on a comic book series by Mark Millar and Leinil Francis Yu, the former of whom worked on popular series like Kingsman and Marvel's Civil War.
Article continues below advertisement
Entitled Supercrooks, the original comic ran for a total of four issues between March and August of 2012. The new Netflix show was announced in 2019 and a live-action adaptation was announced in June 2021.
The new anime boasts an intriguing premise and a celebrated Japanese cast. So what's Super Crooks about anyway?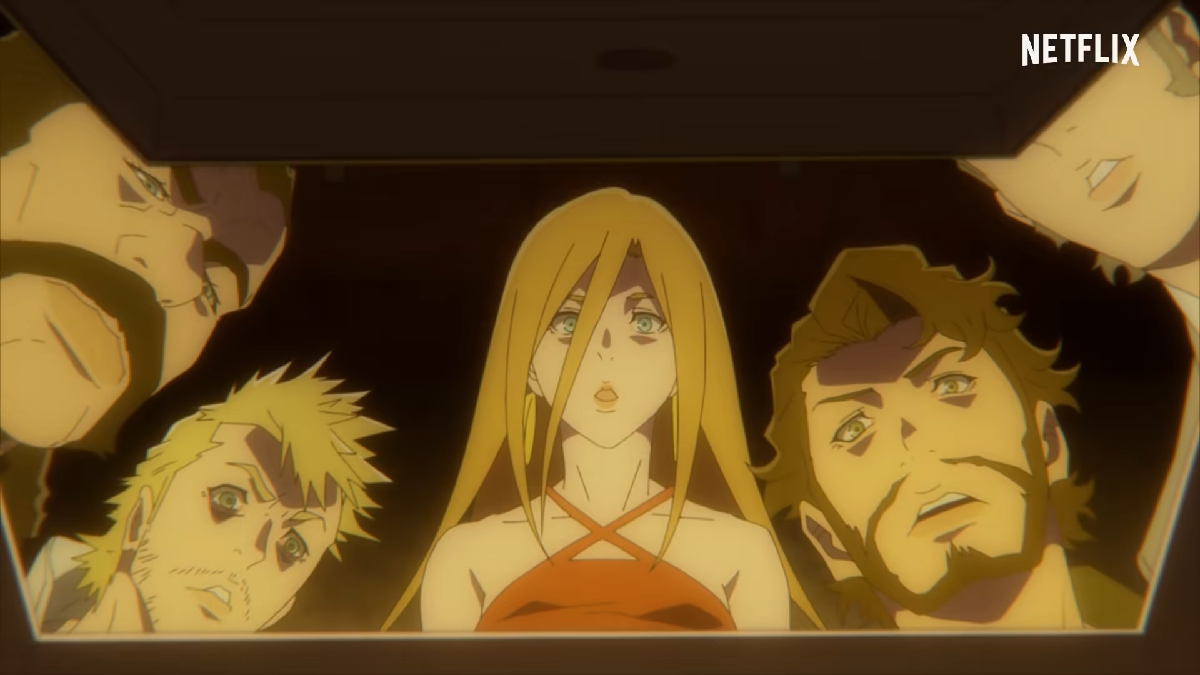 Article continues below advertisement
What is 'Super Crooks' about?
The upcoming anime takes place in a world of superheroes and supervillains. Like in most stories, villains always seem to lose out in the end as the heroes swoop in to save the day. But in an interesting departure from superhero lore, Super Crooks shines a spotlight on those unfortunate bad guys.
Super Crooks follows Johnny Bolt, a small-time supervillain who uses his eponymous powers of electricity to steal money in order to pay off the gambling debts he's built up. In one last make-or-break gig, Johnny looks to recruit a ragtag group of eight fellow villains in order to pull off one last heist targeting a super-powered crime lord. The risks are high and the reward is even higher, but Johnny is willing to bet it all so that those he loves can live a normal life.
Article continues below advertisement
Johnny Bolt will be voiced by Kenjiro Tsuda in Japanese (Seto Kaiba from Yu-Gi-Oh!, Overhaul from My Hero Academia). His lover, Kasey, is played by Maaya Sakamoto (Aerith Gainsborough from Final Fantasy VII, Haruhi Fujioka from Ouran High School Host Club). Other actors include Junichi Suwabe (Bleach), Subaru Kimura (Jujutsu Kaisen), and Wataru Hatano (One Punch Man).
Article continues below advertisement
The 'Super Crooks' anime is canon to the original comics.
Interestingly enough, the new anime isn't a traditional adaptation. Director Motonobu Hori has confirmed that the show partly takes place before the comic book series as a canon prequel. Mark Millar himself reportedly provided details on the Super Crooks back story to the anime crew for adaptation, and artist Leinil Francis Yu gave the animators younger character designs of the comic book characters to work with. The series will eventually overlap with the events of the comics.
Netflix acquired the rights to produce adaptations as part of their acquisition of Millarworld, a comic book company founded by Mark Millar. The deal also resulted in a live-action adaptation of Jupiter's Legacy, a superhero drama that premiered in May 2021 and was canceled after one season. The live-action adaptation of Supercrooks will serve as a spinoff to Jupiter's Legacy.
The Super Crooks anime will premiere on Nov. 25 and will have a total of 13 30-minute episodes.