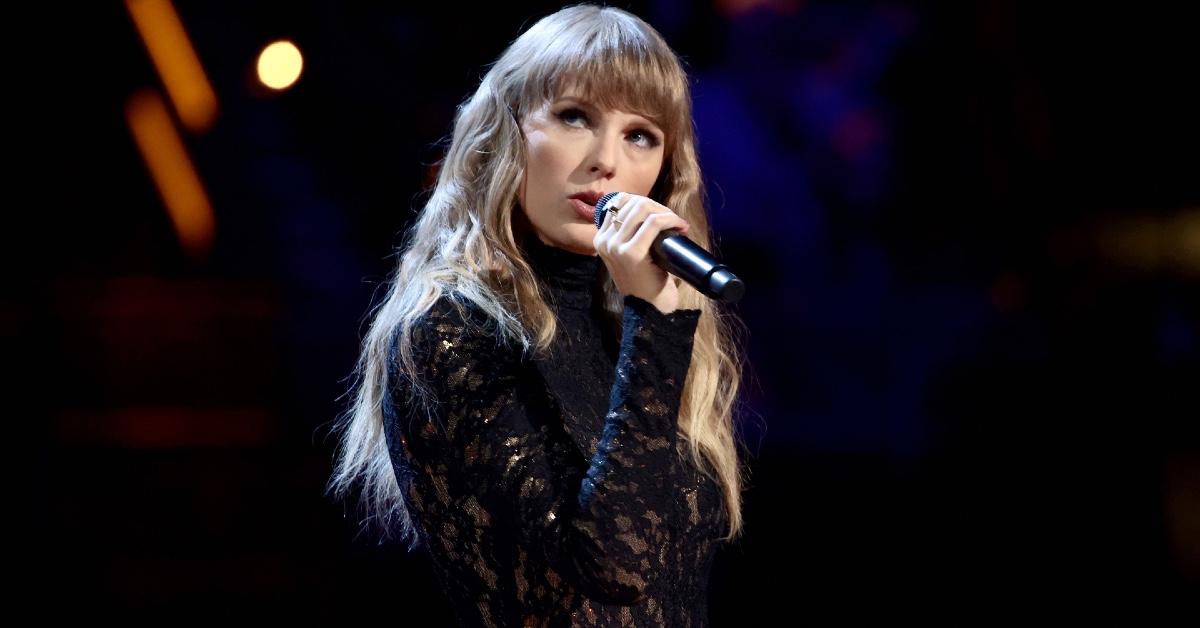 Here's Why Swifties Think Taylor Swift Will Re-Release "Reputation" Next
After a long and drawn-out legal battle with Scooter Braun over her masters, Taylor Swift is finally dropping re-recordings of some of her earliest albums. The country-turned-pop star has continuously been an advocate for artists, claiming they should always own the rights to their works. After being unable to purchase the rights to her first six albums, she's decided to re-record all of them.
Article continues below advertisement
The first of these re-recordings was "Fearless," her second studio album, which was originally released in 2008. Then, in fall 2021, Taylor followed up with the re-recording of "Red," which was originally released in 2012.
But which re-recorded album will Taylor release next? Swifties have been hunting for Easter eggs in her posts for months and have some guesses.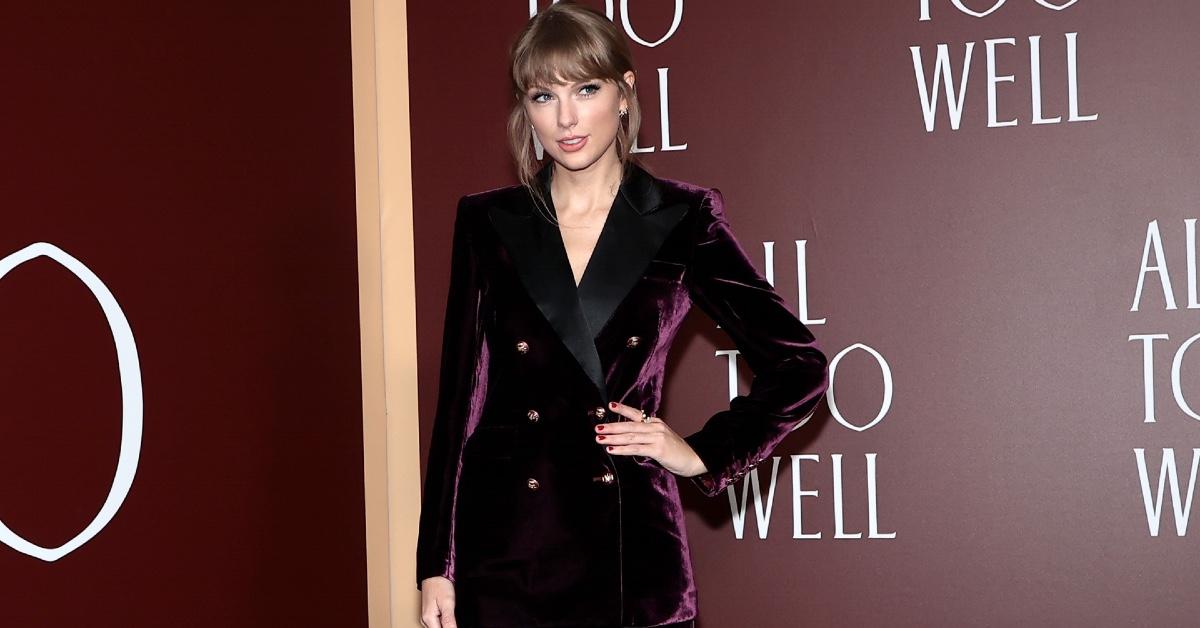 Article continues below advertisement
What re-recording will Taylor Swift release next?
When Taylor first announced that the first album re-recording she would be releasing was "Fearless," some were confused about why she picked her second studio album as opposed to her self-titled debut. Some Swifties hypothesized that because the album resulted in her first Grammy awards (snagging four categories), it made sense to begin with "Fearless" instead of going in order of release.
But this has left many fans curious as to which re-recording will come next. Many fans petitioned that "1989" should come next, simply because an onslaught of clues from the singer seemed to indicate the album was coming. However, Taylor re-released "Red" on Nov. 12, 2021, further confusing fans and sending them on another hunt for clues.
Article continues below advertisement
Now that "Red (Taylor's Version)" has been officially released, many fans are ready for her next era. "Red" was ushered in with perhaps more gusto than the "Fearless" era. The shebang included lighting up the Empire State Building the color red and creating a short film centered around her most famous song from the album, "All Too Well."
Swifties are a bit divided in their theories about which re-recording is next. Some maintain that "1989" is on its way while others believe it'll be "Speak Now."
Article continues below advertisement
Surely, that shocked some folks as they likely thought that she would continue to re-release her old albums. However, just because Taylor is making new music, it doesn't mean that she also doesn't have another re-recording in the works.
After all, that dress she was wearing looked so familiar — it had to be a sign. Finally, fans began to put the puzzle pieces together. Many now believe that "Reputation" will be her next re-release.
Article continues below advertisement
Fans came to this conclusion after thinking more about the Oscar de la Renta crystalized dress that she was wearing that night. Besides the fact that it looked similar to the dress she accepted the award for Best Female Video in 2009 (but then Kanye snatched the mic from her!), it looked almost identical to the dress she wore in the music video for "Look What You Made Me Do" while singing in the bathtub.
Article continues below advertisement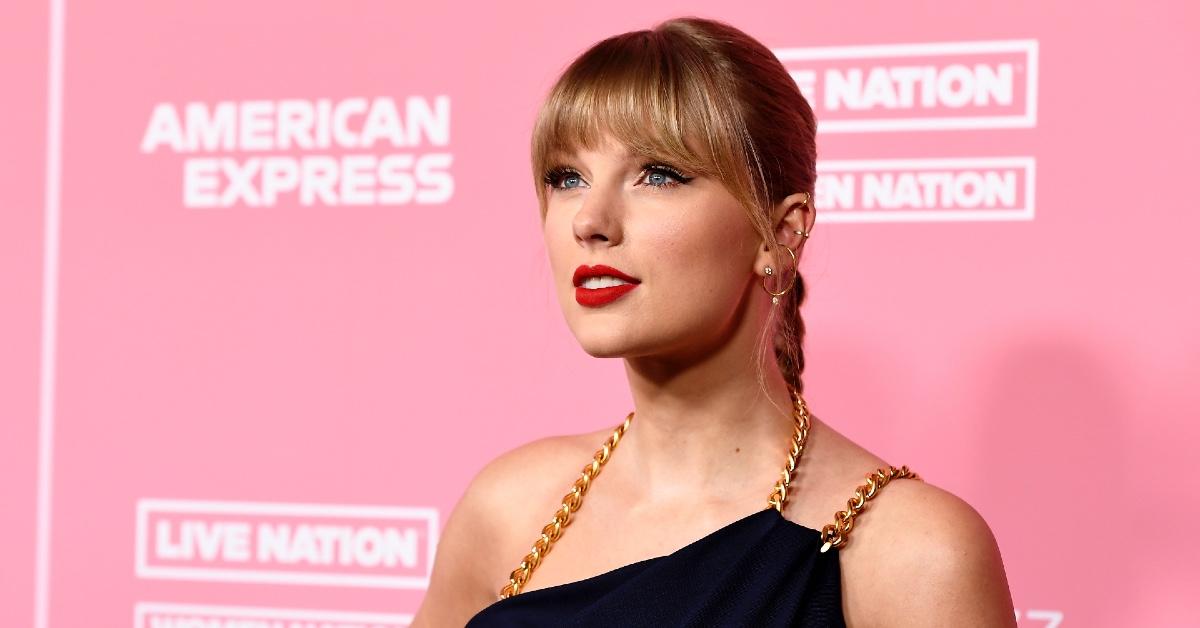 Surely, this is just the latest hunch amongst Swifties, but it definitely checks out. I guess time will only tell if this prediction is accurate.
Article continues below advertisement
Taylor cannot re-record certain albums before certain dates due to her contracts.
Unfortunately, there are legal barriers stopping Taylor from re-recording some of her first six albums.
Per The Washington Post, Taylor explained in 2019 that she could re-record her first five albums beginning on Nov. 20, 2020, though "Reputation" will have to be re-recorded at a later date since it's her most recent under Big Machine.
Taylor has also had to go to court over a copyright claim for "Shake It Off" from "1989," which could be why Swifties haven't seen that album yet.
How many songs does Taylor Swift have?
Officially, Taylor's discography includes 173 songs (which Rolling Stone kindly ranked, if you need a refresher). These songs are a mix between tracks released on her nine studio albums, appearances she's made on other artists' albums, and songs written specifically for movies. But these 173 songs are just a fraction of the songs Taylor has written throughout the course of her career.
As part of Taylor's re-recording process, she's been releasing new songs "From the Vault" for each album — tracks that she wrote during the era but which, for one reason or another, didn't make the final cut.
Genius has a list of more than 100 songs that are reportedly "unreleased," and many of them are contenders for bonus soundtracks on her upcoming rereleases.