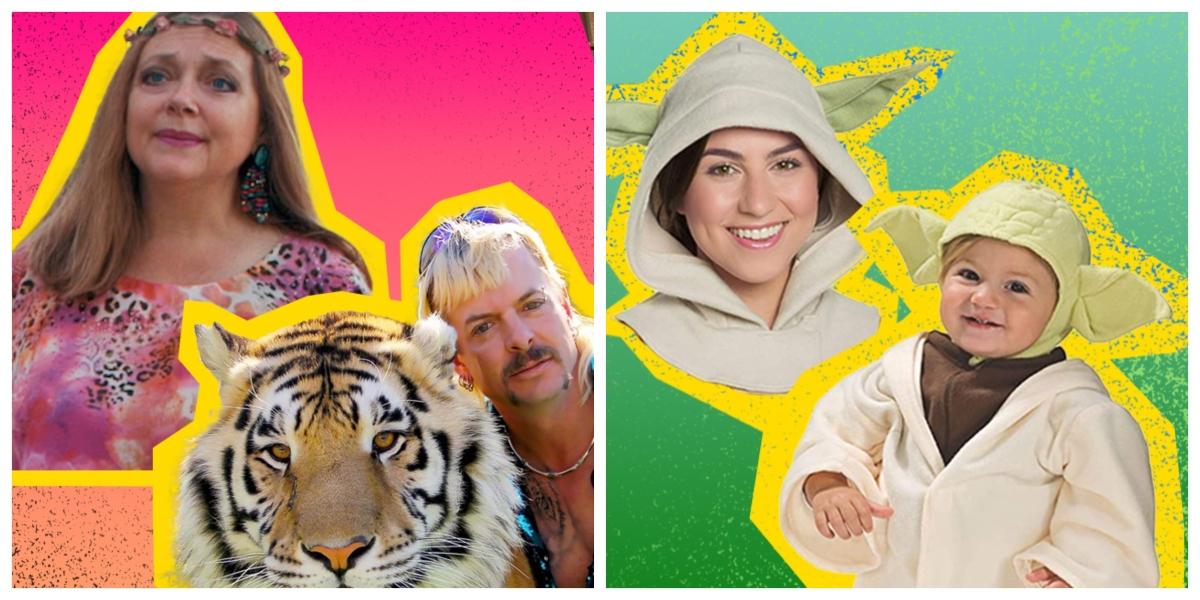 'Tiger King,' Murder Hornet, Baby Yoda — Check out These 2020 Halloween Costume Ideas!
By Gabrielle Bernardini

Aug. 21 2020, Updated 9:05 a.m. ET
Halloween may look a bit different in 2020. 
With the ongoing coronavirus pandemic (also known as COVID-19), you may not be trick-or-treating with your kids, celebrating at a bar with friends, or enjoying an office party with your co-workers. But, that doesn't mean you have to skip out on the fun entirely. You can still enjoy socially distanced activities.
Article continues below advertisement
What should I be for Halloween in 2020? Check out these costume ideas to get you in the spirit.
If you do choose to participate in Halloween activities, we have some cool costume ideas that will totally make you, your family, or your kids the hit of a (virtual?) party. Whether you choose to go the DIY route or simply purchase a costume from Spirit of Halloween, Amazon, or another store, here are some creative outfits we know you'll love.
Anyone from Netflix's hit docuseries 'Tiger King.'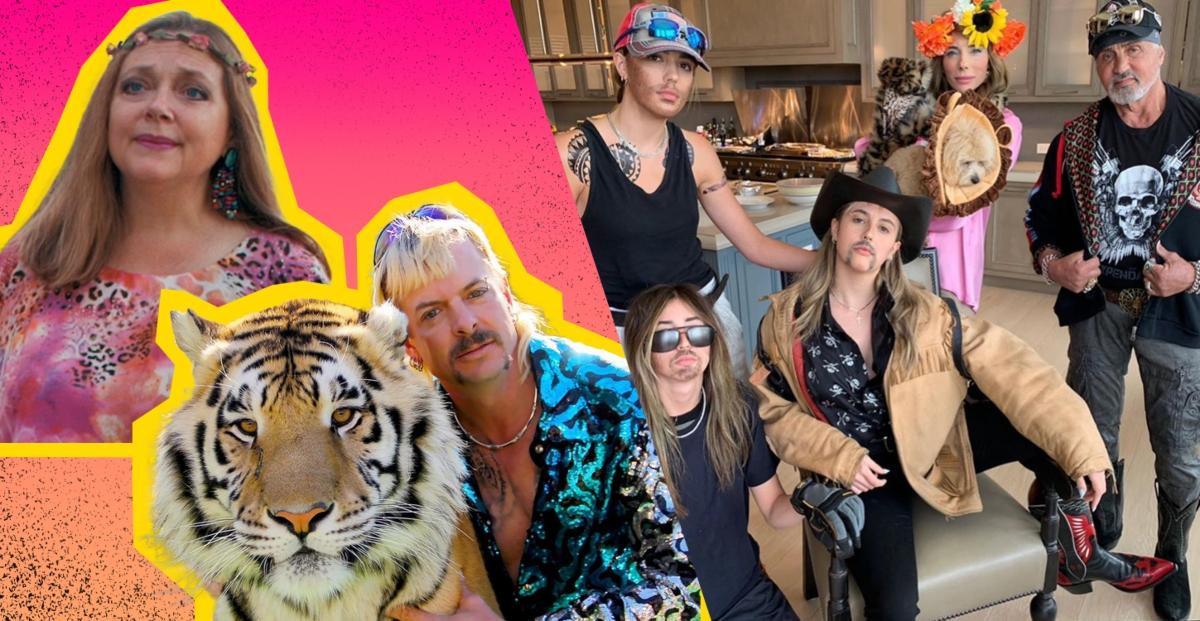 Seriously, did anyone not watch the Netflix documentary Tiger King on former tiger zoo owner "Joe Exotic" (real name Joseph Maldonado-Passage)? The over-the-top personalities that were prevalent in the docuseries would certainly make for a fun costume. Whether you choose to dress up as just one of the main "characters" from the Netflix special (e.g., Carole Baskin) or grab your friends and family (like the Sylvester Stallone's family did) and go as the whole cast, we're sure these costumes will be a big hit. 
Article continues below advertisement
Dentists and surgeons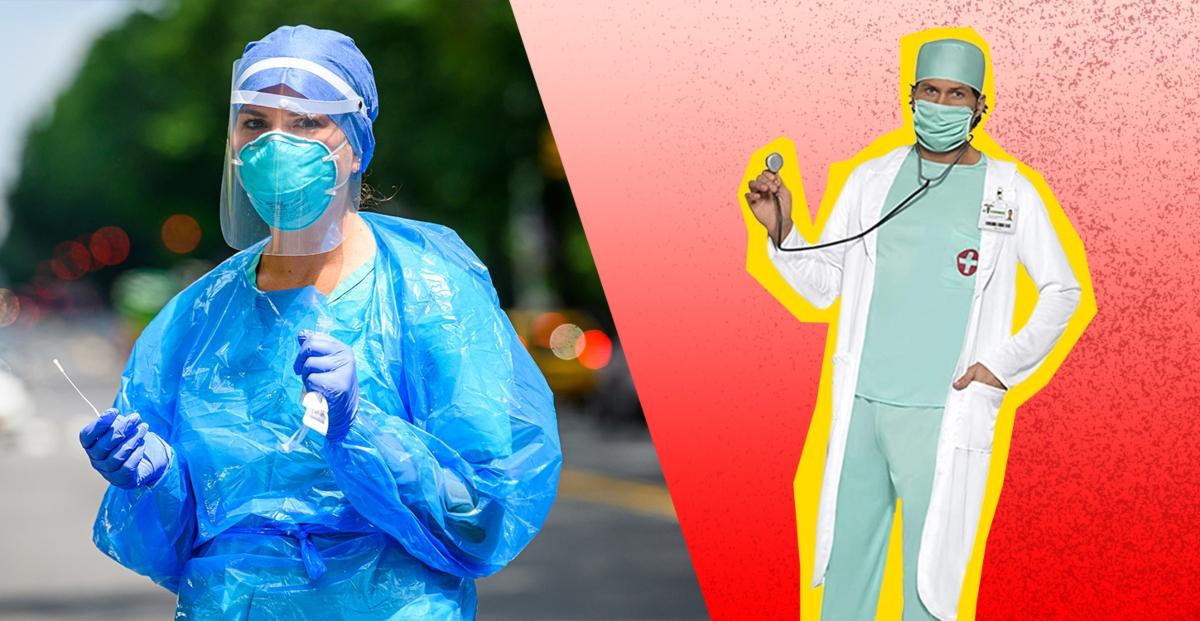 With the ongoing coronavirus pandemic (also known as COVID-19), people are continuing to practice social distancing guidelines and wear masks when entering a public space outside of one's home. If you're looking for a costume that will pair well with a mask, you could always dress up as a dentist or surgeon. Purchase a pair of scrubs from Amazon or a local store, strap on your mask and you have a complete Halloween costume. 
If you're looking to spend a little extra money, you could also purchase (unless you already have one) an inexpensive (aka toy) stethoscope.
Article continues below advertisement
Murder Hornet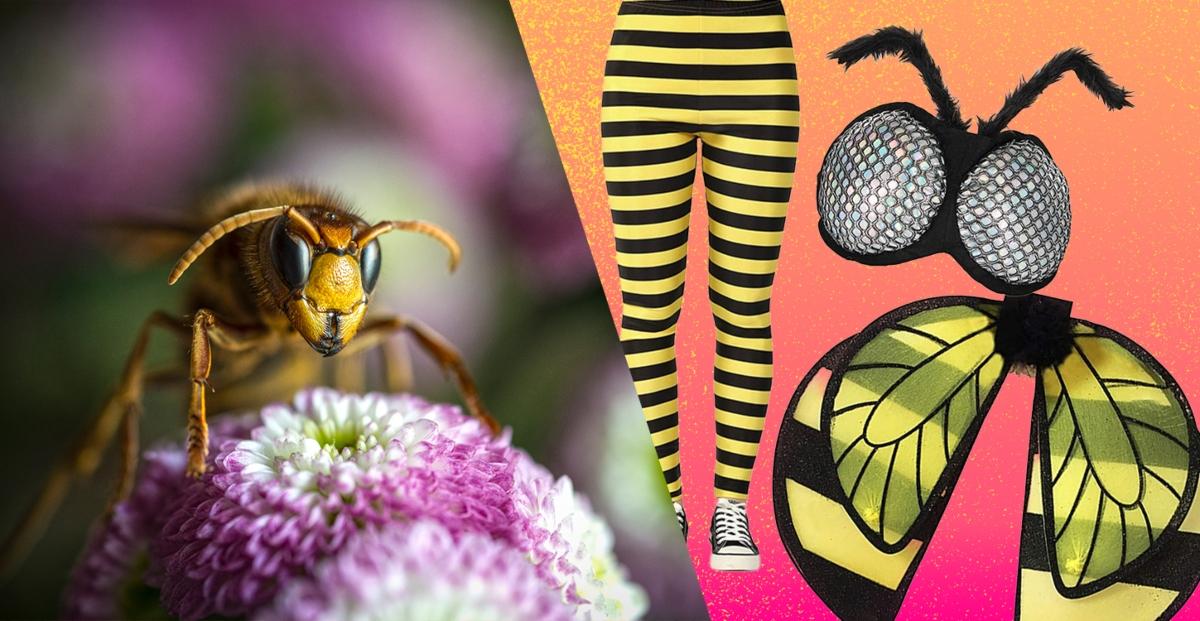 Aside from the United States (and the world) continuing to be affected by the global pandemic, America was also introduced to a new species in 2020. Well, not necessarily new, but the bug was not native to North America. The Asian insect known as a murder hornet made its way to the west coast and are bigger and a lot scarier than a typical hornet or wasp. So, what better way to poke fun at another #2020Fail than to dress up as a killer bug. 
Whether you purchase a bee costume online, or decide to DIY the look, you can add some fake blood to the outfit and / or complete the murder hornet ensemble with a toy weapon. 
Article continues below advertisement
Baby Yoda
The cutest TV character to flash across our screens (and into our hearts) is Baby Yoda. From memes to stuffed animals, fans cannot get enough of the little green alien. There are already a slew of costumes you can purchase online for yourself or kids. If you're looking to save some money on an outfit, you could always purchase (or make) the ears and finish the look with a brown shirt and light-colored robe. 
Article continues below advertisement
TikTok E-Girl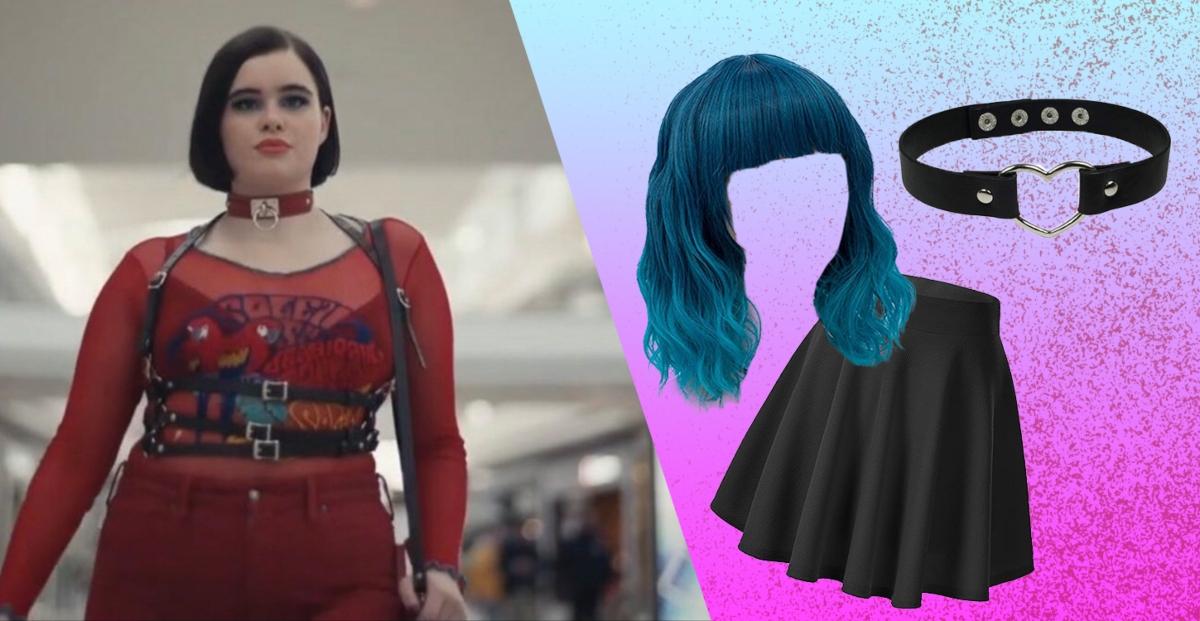 The viral social media app TikTok has certainly struck a chord with Gen Z. The teen-centric platform may be known for lip-syncing, dances, challenges, and TikTok stars such as Charli D'Amelio, but it has also pushed the E-Girl aesthetic into the spotlight. 
E-Girl / Boy is a combination of dark (mainly black) clothing, similar to the goth style, mixed with a bit of anime. For this look, grab some dark lipstick, choker, black skirt, and patterned shirt. 
Article continues below advertisement
Tina from 'Bob's Burgers'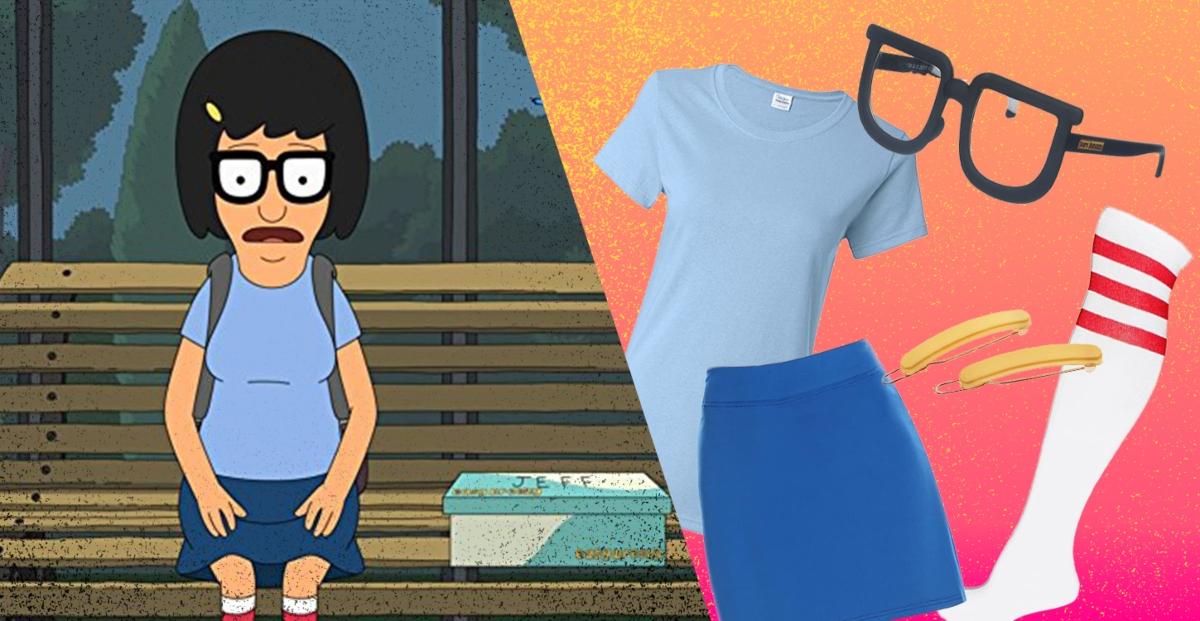 Another recognizable TV character is Tina Belcher from the adult cartoon Bob's Burgers. For this simple costume, grab a light blue shirt, navy skirt, white knee-high socks, and thick black glasses. If you don't have brown hair, you could always purchase a wig at a store or online.
Article continues below advertisement
Moira Rose from 'Schitt's Creek'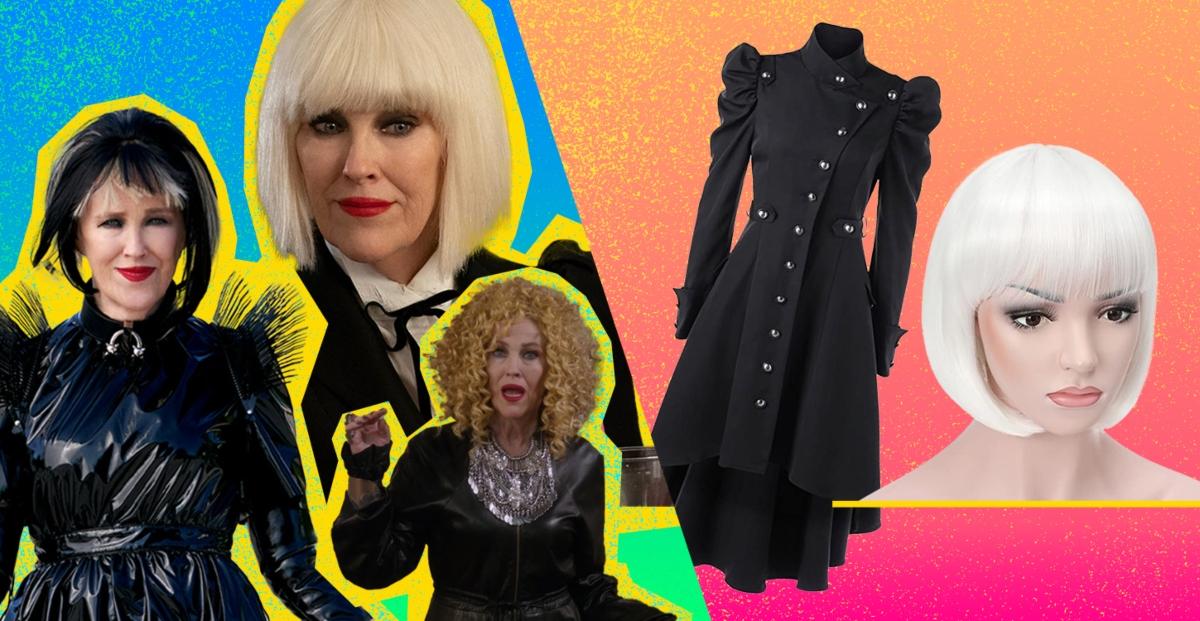 With iconic lines and an eclectic wig collection, Moira Rose from Schitt's Creek is a television character who could make for a great Halloween costume. Moira's ensembles are always a bit over the top, so find a statement piece (preferably black) and pair it with a wig of your choosing. To complete the look, add some bold red lipstick and oversized black sunglasses. Finally, make sure you're constantly calling for "David." 
Article continues below advertisement
2019 Costume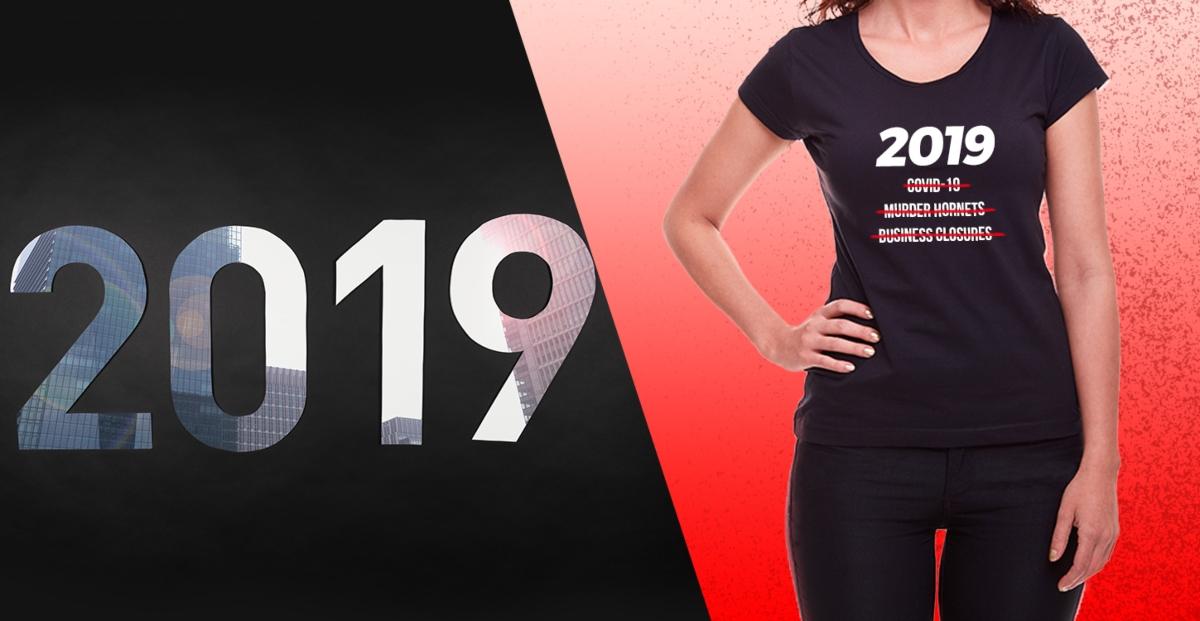 Many people may be wishing it was still 2019, with the world's ongoing pandemic, murder hornets, the economy crumbling... basically, 2020 has been a lot. So, to DIY a 2019 costume, you can simply dress in all black and slap the date on your chest. As an added dig at the current year, make a checklist of what 2019 didn't have (e.g., COVID-19) and tape it to your shirt. 
We all need a bit of comic relief in 2020.
Article continues below advertisement
Bottle of hand sanitizer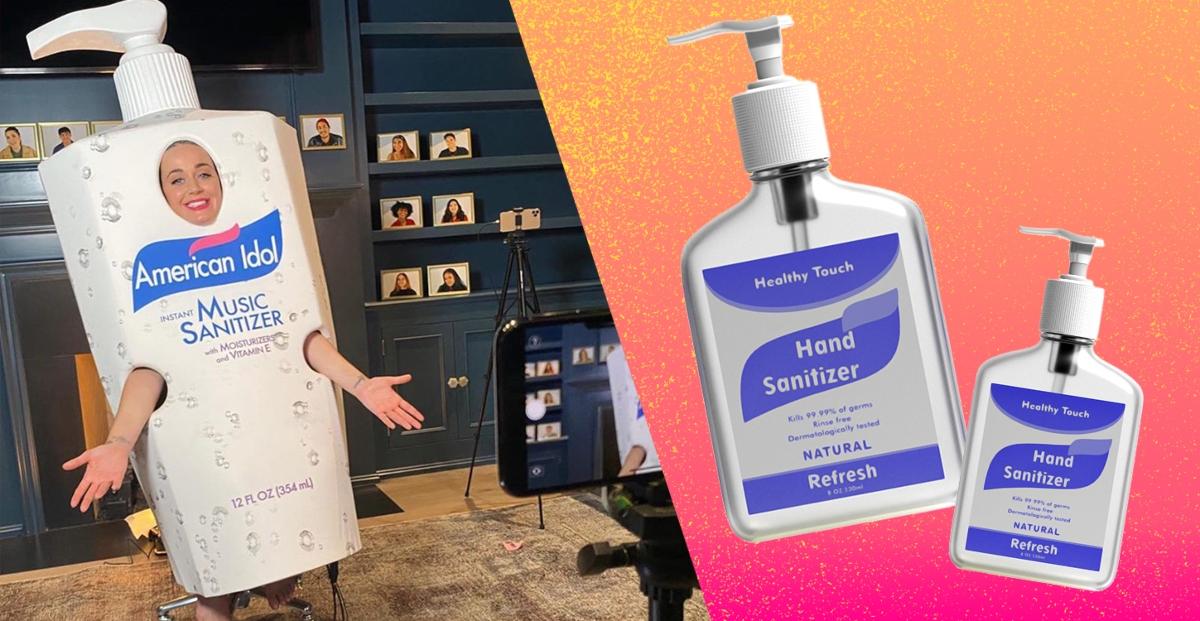 Hand sanitizer has become a constant in most people's lives. So, why not dress up as a bottle of one? This costume will require a bit of DIY work, but we're sure you'll be the hit of any get-together. To make a simple outfit, dress in white and print out a hand sanitizer label to put on the front of your shirt. You'll score extra points with your friends and family if you make a headpiece that resembles the top of the sanitizer bottle.
Article continues below advertisement
Dr. Fauci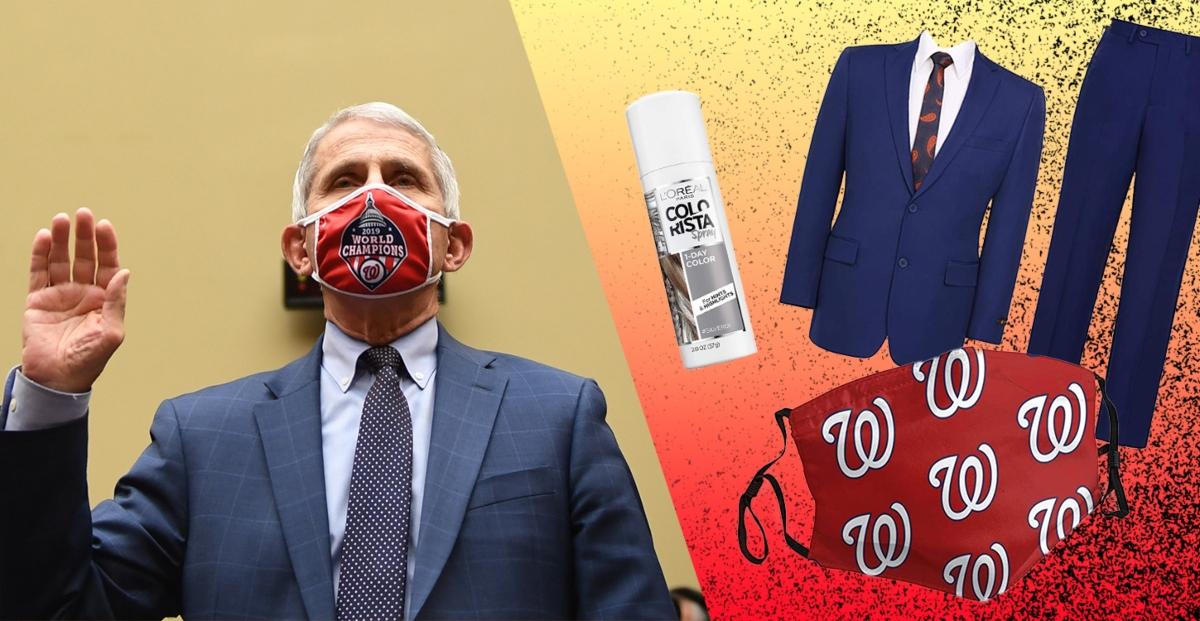 Though it'll be hard to top Brad Pitt's costume / impersonation of Dr. Fauci, you could always try. To dress up as the health official, put on a suit, put some baby powder or hair paint to make your locks appear grey, and wear thin-framed glasses. 
Article continues below advertisement
"Karen"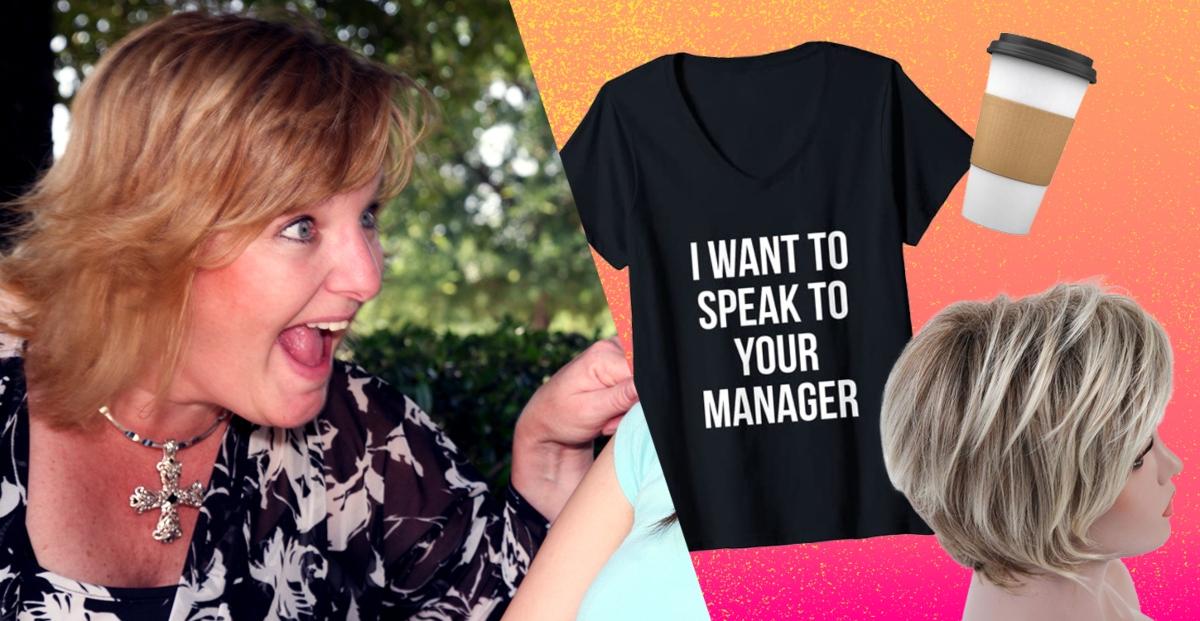 The viral term Karen is typically used to describe middle-aged white women who use their privilege in society. There have been numerous memes and videos depicting a "Karen." To dress as a Karen for Halloween, grab a blonde bob wig, glasses, and a cardigan. You could also purchase a t-shirt from Amazon with the phrase: "I want to speak to the manager. This is my Karen costume."