Iris Discovered Barry Allen's Secret Identity as The Flash Pretty Early On
Iris actually finds out Barry's identity twice, but her memory was erased the first time. So, when did she finally realize that Barry is The Flash — and does she die??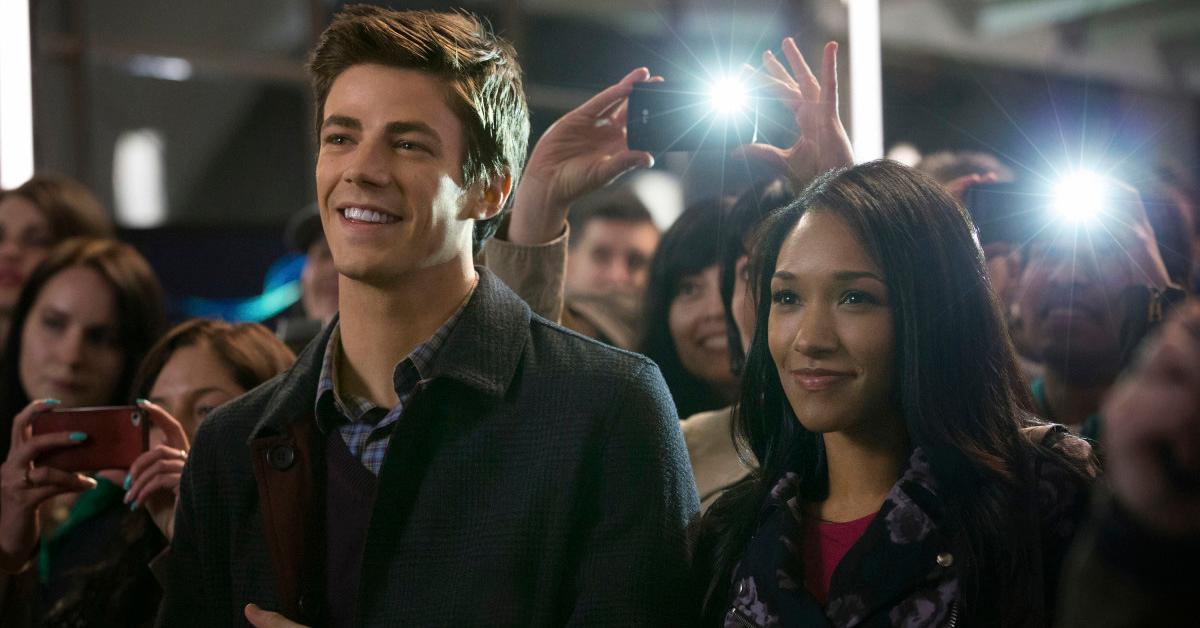 Barry Allen and his wife, Iris West-Allen are front and center of Season 9 of The Flash.
As the show comes to an end, Barry (Grant Gustin) and Iris (Candice Patton) are getting ready to start a family together, putting a nice bow on their love story in the Arrowverse series.
Article continues below advertisement
In Season 3, fans saw Barry propose to Iris and they eventually got married in the fourth season of The Flash, but when did Iris actually find out Barry's secret superhero identity?
And will the couple have a happy ending? Keep reading to find out.
Iris officially finds out Barry is The Flash in Season 1, Episode 20.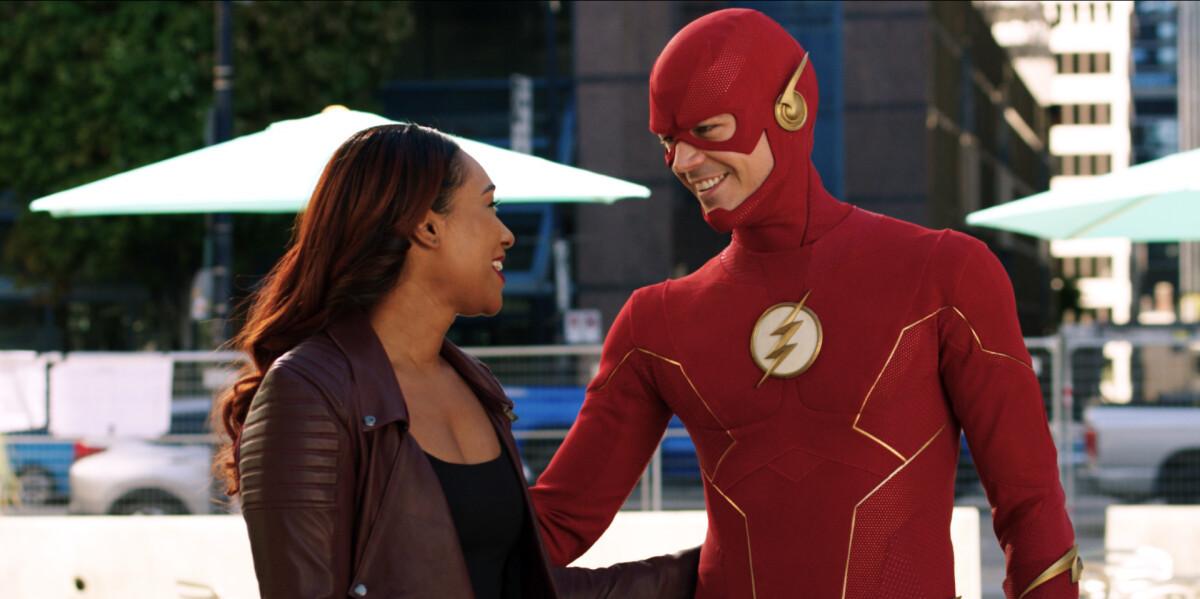 Iris first finds out that Barry is The Flash in Season 1, Episode 15 when he changes into his suit in front of her in order to combat a giant tsunami conjured by the Weather Wizard.
He apologizes she had to find out that way, but then he runs so fast during his attempt to save the day that he ends up rewinding time to a point before Iris found out his identity.
Article continues below advertisement
In this new version of the timeline, Iris doesn't find out until Episode 20, when Eddie has been kidnapped by Reverse Flash.
The Flash assures Iris that he'll find Eddie, who had been whisked away by the malicious speedster, and as he grasps her hand to comfort her before sprinting off, Iris gets the same shock she felt that one day by Barry's hospital bed, and all of the puzzle pieces fall into place.
Article continues below advertisement
In the very next episode, Iris confronts Barry and gives him a chance to come clean, but he's dealing with Gorilla Grod and Reverse Flash and lies to her saying he isn't The Flash, which upsets Iris.
"No, because Iris could have helped and been a part of that," actress Candice Patton told Entertainment Weekly of Barry hiding the truth from Iris. "It's still a matter of a person not trusting you enough to tell you the truth, and trying to keep you safe rather than believing you could help keep your own self safe."
During Season 4, Episode 16, "Run, Iris, Run" Barry finally admits to Iris that he's The Flash, but he doesn't have much choice in the matter though, as a villain who can swap people's DNA gives Iris Barry's powers of super speed.
Article continues below advertisement
Does Iris die in 'The Flash'?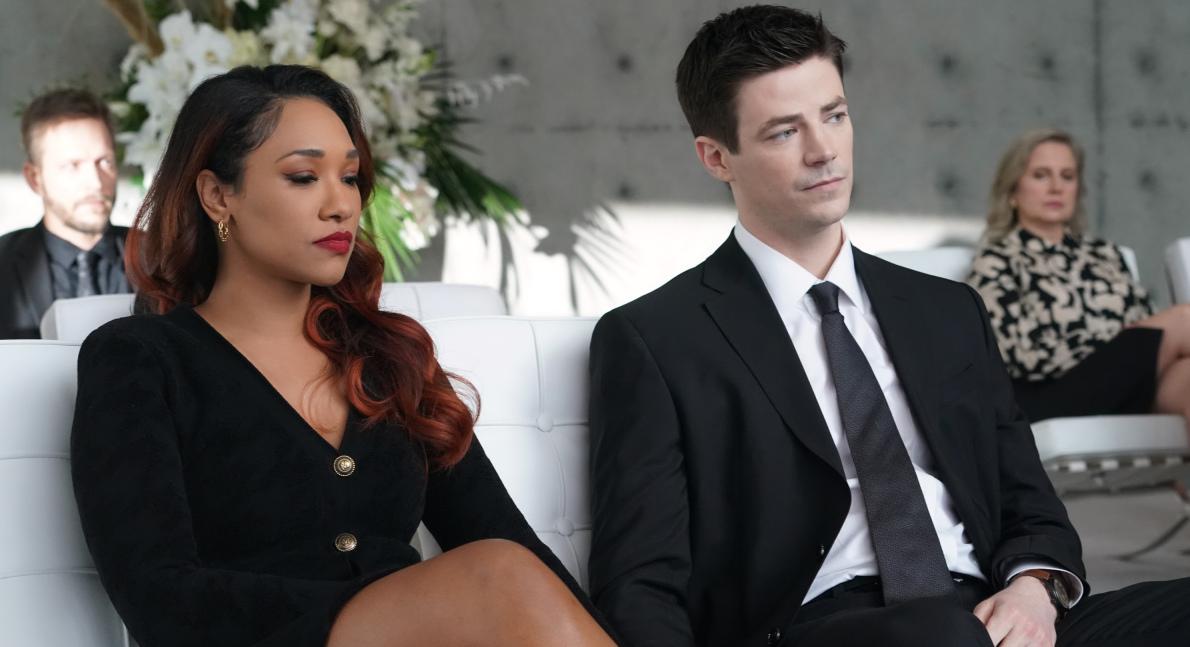 According to The Flash showrunner Eric Wallace, Barry and Iris' love story will be at the center of the show's last season.
"That's a model that we'll be following for the majority of this year. So as they go on their Baby Moon adventures and as they get closer and closer to, you know, creating the actual family we know is coming," he told CBR. "We just juggle it much more simply because they'll always be with each other navigating those worlds."
However, fans are nervous that Barry and Iris might not get their fairytale ending, seeing as Iris has "died" before on the show. While fans will have to wait and see what happens — The Flash's series finale airs on May 24, 2023 — Iris was recently killed off in issue #790 of the comics.
Her death leads to the "One Minute War," which is being dubbed the "most intense battle" by DC Comics. Just as in the show, though, when time travel is involved, her death might not be permanent.
Watch The Flash Wednesdays at 8 p.m. EST on The CW.