'Sister Wives' Has Seasons' Worth of Brown Family Drama to Catch Up On
When was 'Sister Wives' Season 16 filmed? With the TLC show returning with new episodes on Sunday, Nov. 21, here's what we know about the timeframe.
After a surprisingly short hiatus, Sister Wives is already back for a new season on TLC, with new episodes starting tonight, Sunday, Nov. 21, at 10 p.m. ET.
But given the family's recent drama, the pertinent question is, when was Sister Wives Season 16 filmed? Will we see, for example, Christine Brown decide to split from husband Kody?
Article continues below advertisement
TLC's Season 16 super-tease gives away one clue about the timeframe, at least. In that trailer, Meri Brown says that she and the other wives have "basically quarantined from each other for the past six months." That soundbite suggests it had been six months since the COVID-19 crisis took hold in the United States, meaning Season 16 probably kicked up production last fall, perhaps around September.
Here's what we know about the future of Sister Wives.
'Sister Wives' will show Christine's split and Mykelti's childbirth — but maybe not this season.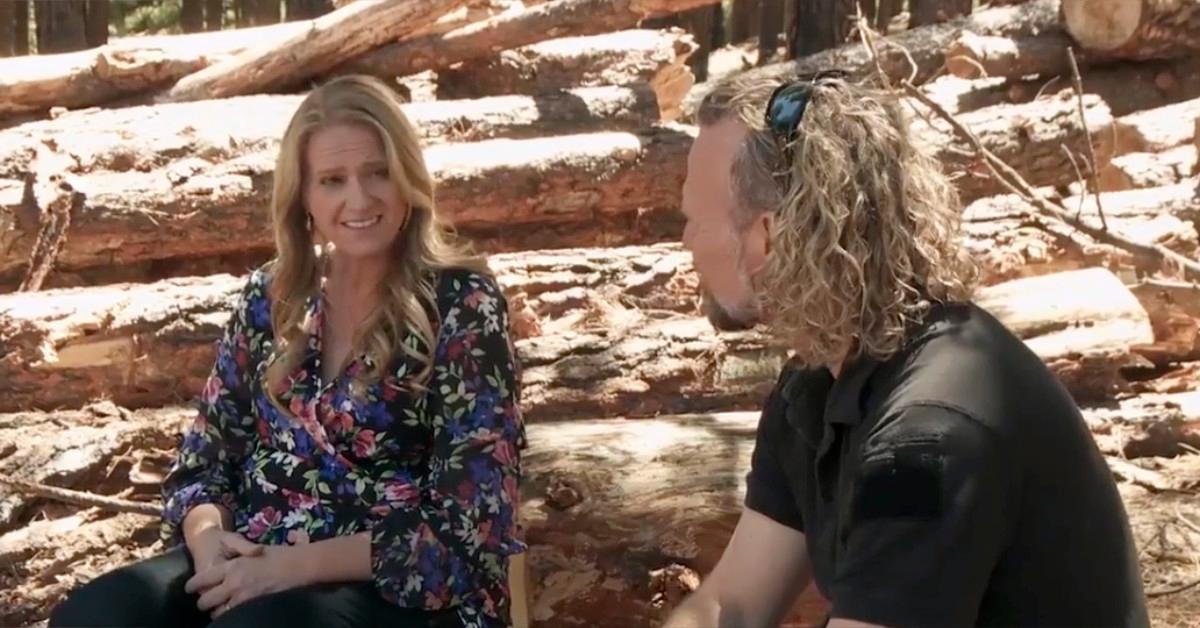 According to Showbiz CheatSheet, Mykelti Brown Padron — the second child of Christine and Kody — said on Instagram that Sister Wives cameras captured the birth of daughter, Avalon, her first child with husband Tony Padron. The newborn entered the world this April, so we can assume the production crew was filming the Browns this spring, too, either for Season 16 or future seasons. (As fans can attest, there's often a significant lag between family events and their appearance on Sister Wives.)
Article continues below advertisement
And earlier this month, Christine told fans that her breakup with Kody was also filmed, according to a Reddit user's Facebook screenshot. "I know you probably have many questions for me, but because my leaving has been documented as part of our family's show, most of your questions will be answered on our episodes," she wrote.
Christine announced that split earlier this month. "After more than 25 years together, Kody and I have grown apart, and I have made the difficult decision to leave," she wrote on Instagram on Nov. 2. "We will continue to be a strong presence in each other's lives as we parent our beautiful children and support our wonderful family. At this time, we ask for your grace and kindness as we navigate through this stage within our family."
Article continues below advertisement
The Browns are still discussing how to split up their Arizona property in Season 16.
"The best that I can give today is just to pretend," Christine says at one point. "I don't want to move on the property. I want to move back to Utah. … Why would I want to live on the same property with a dysfunctional marriage, where right over there, he's got a full-functioning marriage? Who would ever want to live like that?"
The drama is wearing on the other wives, too. "It's made me feel like the foundation that our family was built on is, like, crumbling," Robyn Brown says in the trailer. "I don't know."
And Janelle Brown says, "I'm at my wit's end with this whole bulls--t stuff."
Some fans are at their wit's end with those discussions, too. "By the time they make any move on that property, all the kids will have moved out — and maybe some of the wives," one viewer wrote on Reddit. "Maybe that's the point."