Does Kwame Make the Big Move to Be With Chelsea on 'Love Is Blind'?
Kwame and Chelsea may be engaged on 'Love is Blind', but they can't decide on where to live: Seattle or Portland. Where does Kwame live now? Let's find out.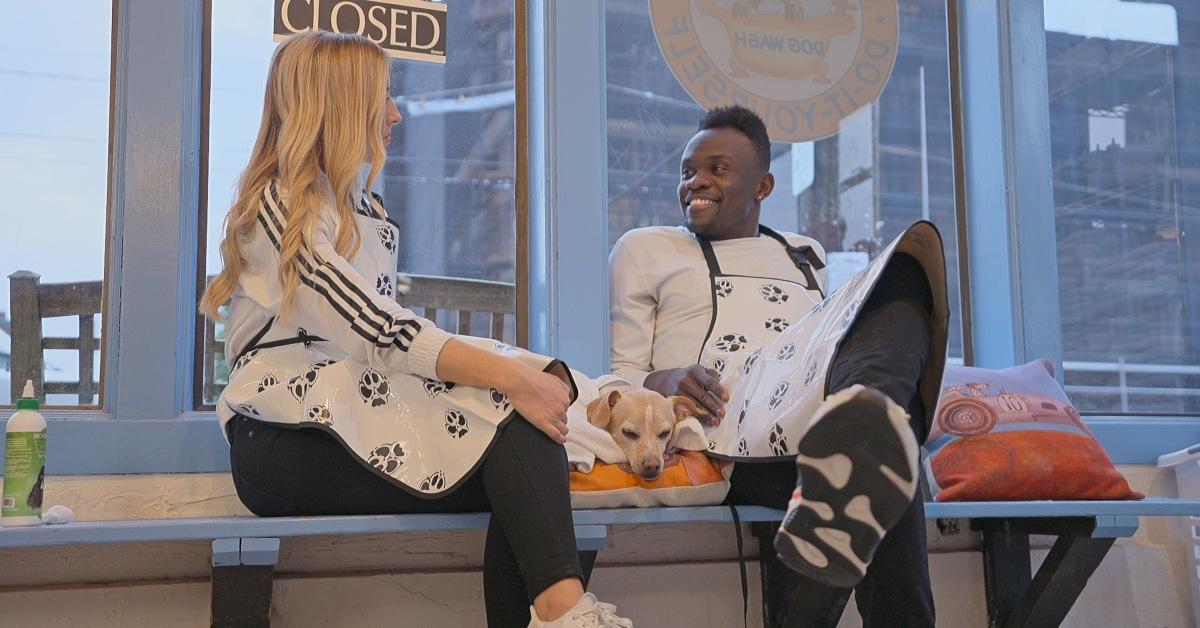 Spoiler Alert: This article contains spoilers for Season 4 of Love Is Blind.
You guys. If you haven't been watching Love Is Blind then WTF are you doing with your lives? Like, every year it just gets better and better. And Season 4 has already brought some A+ reality TV content, and honestly some very real relationship issues.
Article continues below advertisement
One of which is: where to live? This seems to be a very big topic of discussion for most couples. Especially engaged couples. And while you wouldn't think that this topic would have to come up on Love Is Blind, as our singles are supposed to all live in Seattle, it has been a topic of contention for Kwame Appiah and Chelsea Griffin — because Kwame actually lives in Portland!
So, where does Kwame live now, and did he move for Chelsea? Let's see if we can find out!
Kwame wants Chelsea to move to Portland — but her heart is in Seattle.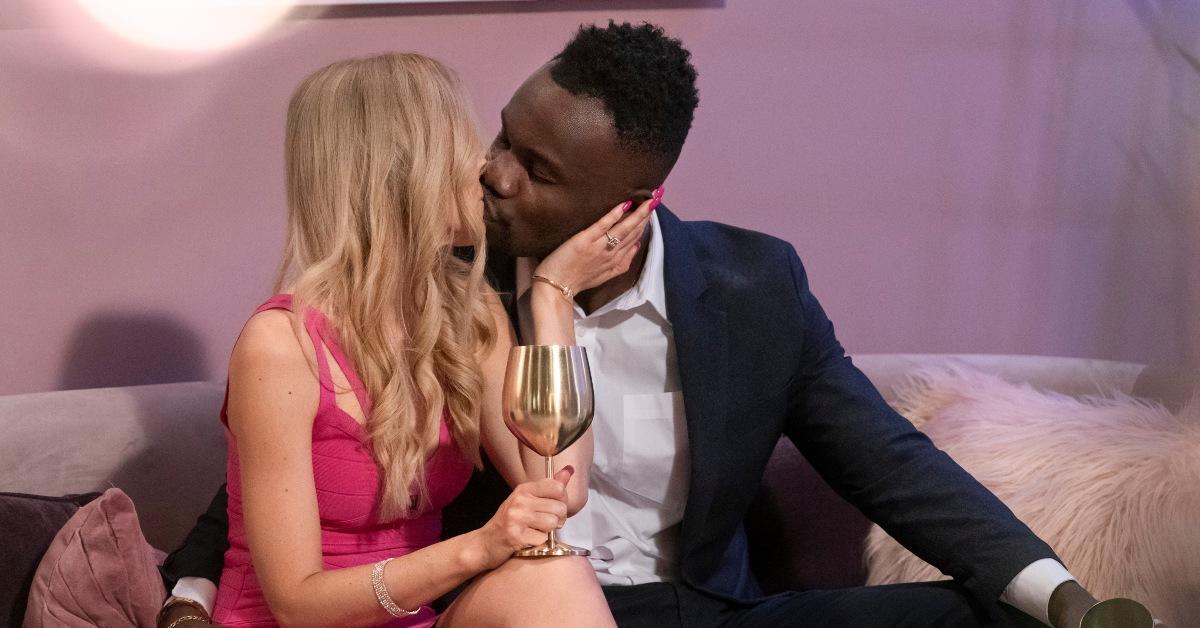 Kwame has had quite the bumpy ride since the beginning of this "experiment," as the couples on Love Is Blind love to call being on a reality show. At first, he was all in on Micah Lussier, but when Micah decided she was more into Paul, he switched gears and ended up proposing to Chelsea.
Article continues below advertisement
Chelsea and Kwame honestly seemed super solid...that was until the pool party down in Mexico, where Kwame and Micah were seen being a little too friendly with each other.
You could also definitely tell that Kwame was still into her. But honestly, Kwame and Chelsea seemed to get over that hurdle. The really big obstacle for these two has been where to live.
Even though all of the contestants were supposed to live in Seattle, Kwame actually lives in Portland, Ore., a cute three-hour drive away from Seattle — and he doesn't seem to want to leave.
During Episode 7, Kwame says to Chelsea, "You know, I just really love Portland... I'm OK to move, you know. But I feel like this is home." Kwame then asked her if being there made her think that she might move to Portland, to which she replied, "No, it doesn't."
Article continues below advertisement
Then during an ITM, Kwame opens up and says, "Sometimes I try to compromise too much, trying to merge my world with her world."
Chelsea and Kwame don't talk about it again until Episode 8 when, during a more heated moment between the pair, Kwame tells her, "If we're being honest here, the compromise coming from this side is pretty darn big."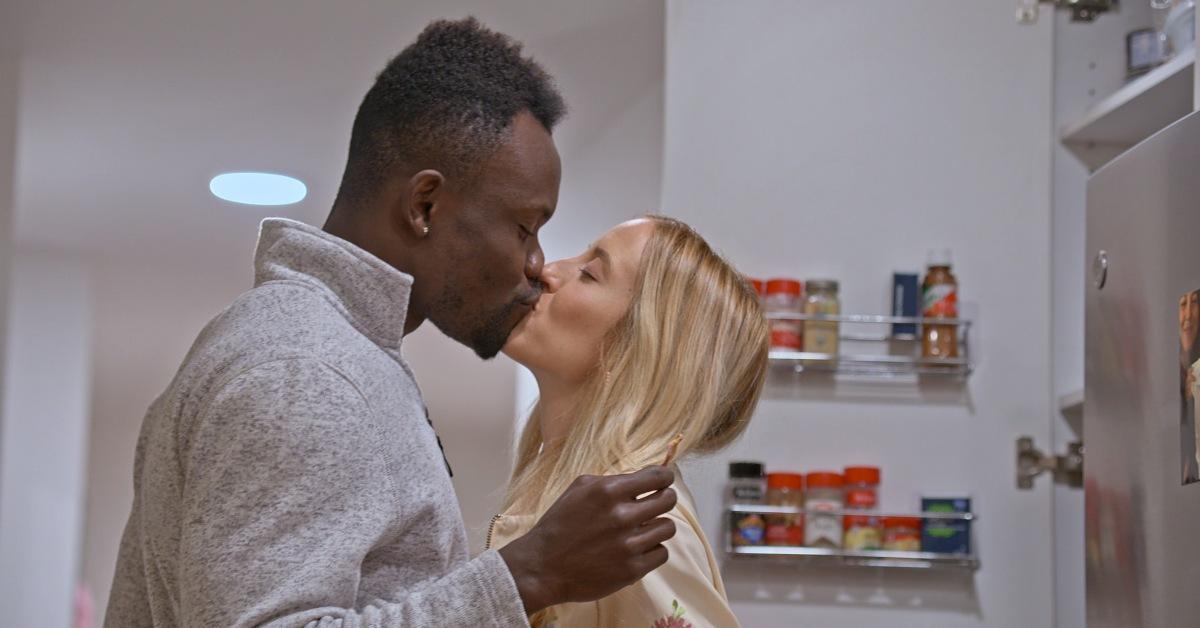 During the bachelor party in Episode 11, it becomes even more apparent that Kwame does not want to move. Kwame talks about how he hates Seattle, how it's "overpriced", and how it's "not that great."
Article continues below advertisement
So, where does Kwame from 'Love Is Blind' live now?
Unfortunately, this information remains under tight lock and key as we weren't able to find any spoilers online. However, some eagle-eyed internet sleuths over Entertainment Tonight spotted something on Instagram. Zack Goytowski posted himself on a boat with Kwame and there is a hand in the foreground of a girl wearing a purple coat. Chelsea just so happened to post an Instagram story of her in a very similar coat.
Even if they don't tie the knot, they definitely appear to be hanging out. We guess only time will tell for these two and the rest of our new favorite couples. You already know what we will be bingeing this weekend.
Make sure to catch new episodes of Love Is Blind, dropping on Fridays on Netflix.