Where Is 'Chef Dynasty: House of Fang' Filmed? Location Holds Meaning for Kathy Fang
Where is 'Chef Dynasty: House of Fang' filmed? For Kathy Fang, the answer means everything. See why the location is important to the show.
Many Food Network fans know Kathy Fang. The chef has appeared on several reality shows on the network, including Chopped. Now, the star is back in Chef Dynasty: House of Fang, which delves into her relationship with her father, famed restaurateur, Peter Fang.
Article continues below advertisement
While many Food Network programs are shot in New York City at the Chelsea Market studios, Kathy's show breaks that mold. Instead, House of Fang films across the country in another culinary capital of the U.S. Keep reading to learn where Chef Dynasty: House of Fang is filmed.
So, where is 'Chef Dynasty: House of Fang' filmed?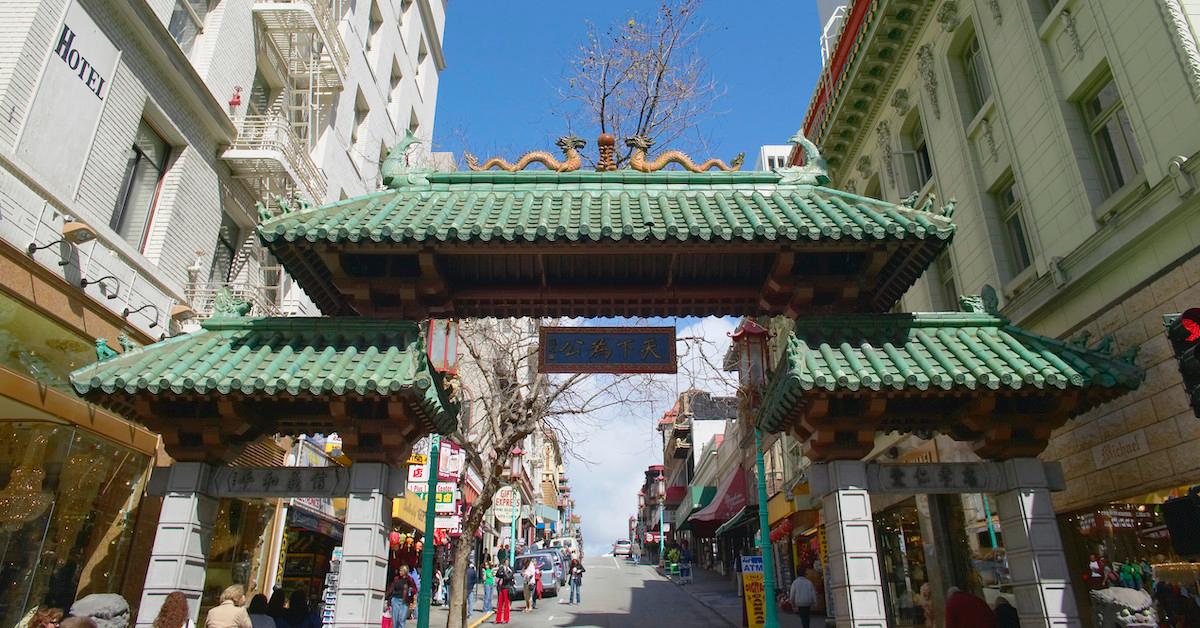 Peter and his wife Lily opened House of Nanking in San Francisco 30 years ago, and since that time, the Chinese food hot spot has become famous, per Condé Nast Traveler, which called the restaurant a "Chinatown institution" frequented by tourists and locals alike.
Article continues below advertisement
Given that Kathy has long worked at House of Nanking, per the restaurant's website, it should come as no surprise that when it came time to open her own establishment, the Food Network star also chose San Francisco.
On the sister restaurant's site, which boasts unique Chinese cuisine, Fang described cooking as "a family affair." The "about" section further explains, "Mrs. Fang runs House of Nanking and Fang Restaurant is run by Peter Fang and his daughter Kathy Fang. How many restaurants can you name in the city where you can say the owners are there front and center everyday to help cater to your needs and make your experience a memorable one?"
Article continues below advertisement
Indeed, it seems that San Francisco and the Fang family are co-stars in the reality show Chef Dynasty: House of Fang. And judging from everything Kathy has said, there could be no other place to film her own Food Network show.
San Francisco figures prominently in 'Chef Dynasty: House of Fang.'
According to the Nob Hill Gazette, the six-episode series was filmed over the spring and summer of 2022, with the COVID-19 pandemic being a factor in how things played out for Kathy as she looked to take Fang "to new heights."
Article continues below advertisement
"Anyone who watches it is going to be proud it's in San Francisco and also will, I think, want to come and visit," Kathy told the outlet, adding that luckily, some neighborhoods in her native city, which she calls "beautiful," were able to "flourish more due to the pandemic."
Kathy further noted that her favorite moments of filming in San Francisco took place specifically in Chinatown, with the Food Network star calling the neighborhood "my childhood in a nutshell." She added, "It's where my family's restaurant was born. I was literally born in Chinatown, at the Chinese Hospital, and this is the place where I fell in love with food and cooking."
Article continues below advertisement
For the House of Fang star, telling her story in Chinatown was "special" and something she aimed to capture on the series. Kathy also shared on Fang's website that many of the ingredients used in the restaurant's dishes are sourced from local markets in Chinatown.
New episodes of Chef Dynasty: House of Fang air on Tuesdays at 9 p.m. EST on Food Network.