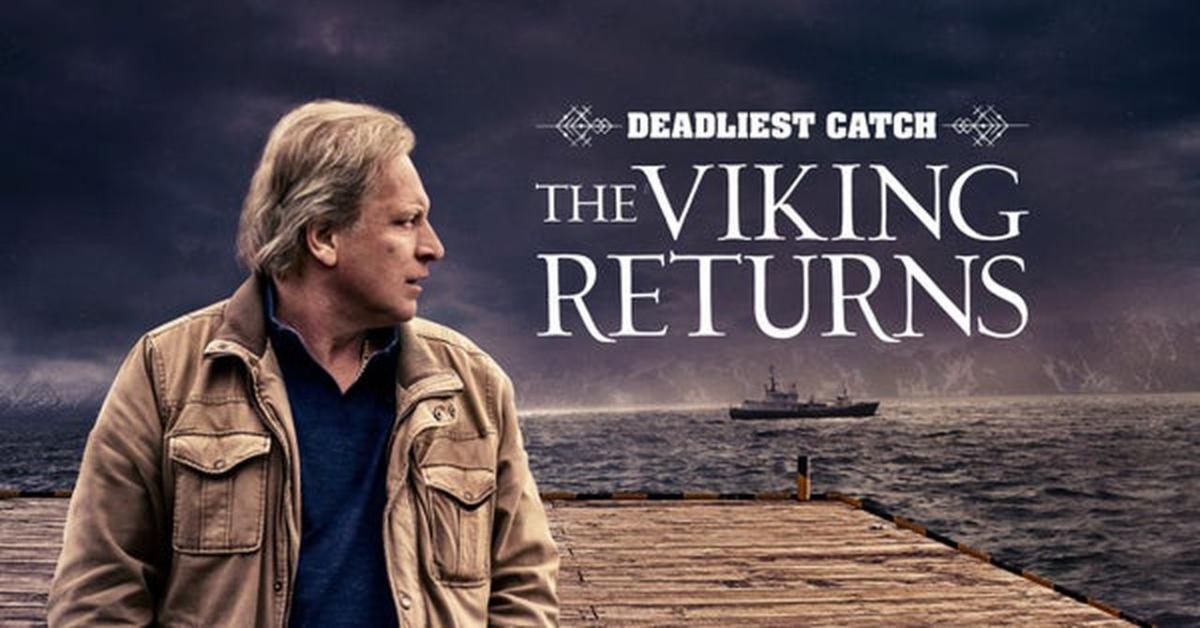 In 'Deadliest Catch: The Viking Returns,' Sig Hansen Is Coming Home — Which Is Where?
According to Seafood Source, our favorite source for all things seafood, "Low stocks prompted the U.S. state of Alaska to cancel the red king crab fishery in Alaska's Bering Sea for winter 2021-2022 season." This shut down affected everyone on Deadliest Catch. Some folks chose to pivot to other seafood such as black cod, but Sig Hansen along with his daughter Mandy had a bold idea.
Article continues below advertisement
They opted to leave the Bering Sea altogether in order to sail uncharted waters, for them at least. Their journey to find more red king crab is now being documented in the newest Deadliest Catch spinoff, Deadliest Catch: The Viking Returns. The name gives us a bit of a clue as to where they ended up.
Where was Deadliest Catch: The Viking Returns filmed? Let's just say there's no place like home.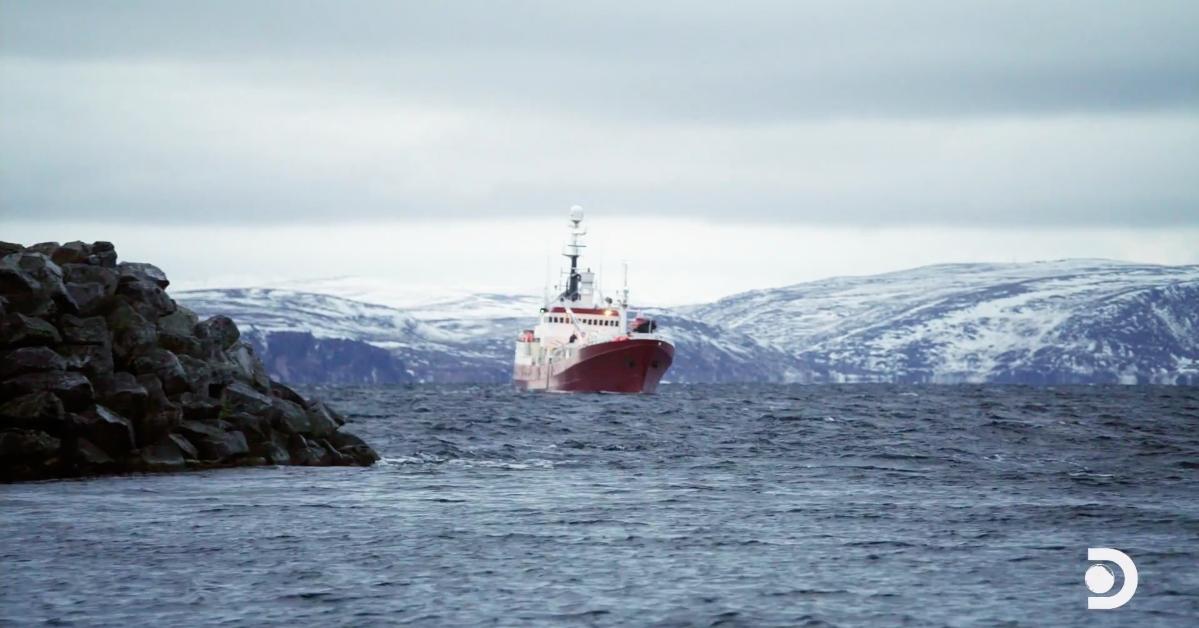 Article continues below advertisement
Where was 'Deadliest Catch: The Viking Returns' filmed?
In a clip of the cold opening of the new show provided exclusively to Entertainment Weekly, we're shown a set of GPS coordinates. After plugging them into Google Maps, we see that Mandy Hansen and her crew are somewhere in the Greenland Sea. It's nighttime when they arrive to their destination in a snow-covered town. Mandy knocks on a door and a man named Yarla answers.
"I brought what dad asked me to bring," she says while unfurling a large map and placing it on a table. It looks like a deleted scene from Goonies.
Back in Seattle, Sig Hansen calls his daughter to check in. Mandy informs him that all the areas they went to in the fall were also shut down, but they're still looking for a crew. They're doing to have to switch gears if they still want to fish for crab. "We're coming back to Norway," Sig says.
And with that, we're given a taste of what's to come on Deadliest Catch: The Viking Returns, as the Hansen family heads to Norway where Sig's father his from.
Article continues below advertisement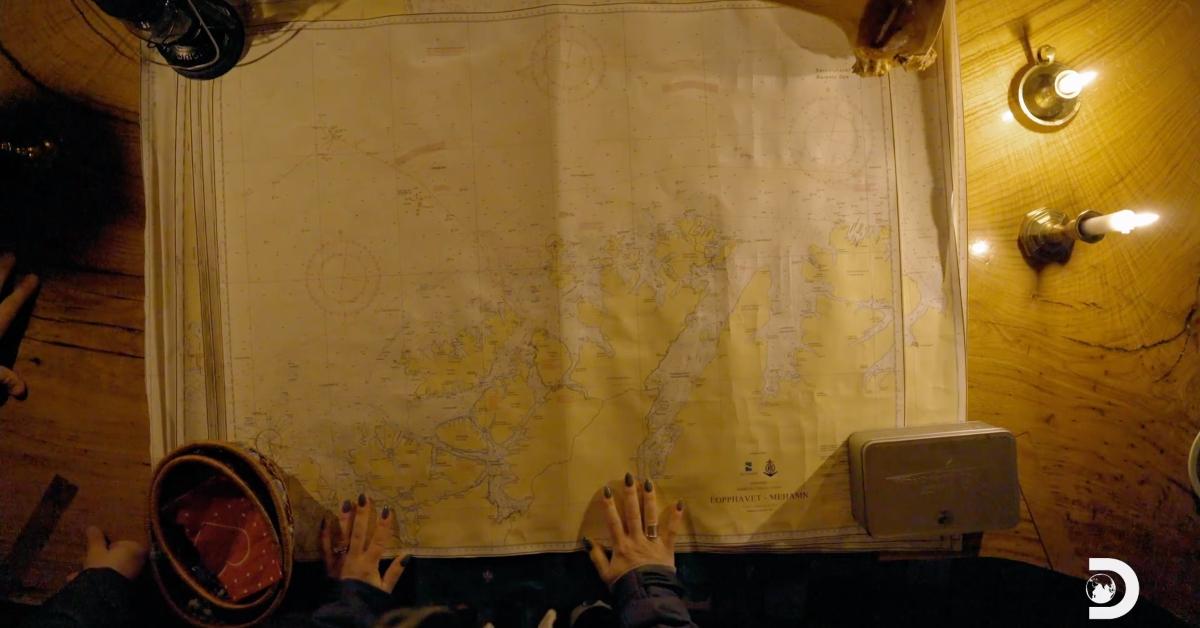 What can we expect from 'Deadliest Catch: The Viking Returns'?
Sig shared with EW that his greatest challenge will definitely be dealing with the fact that, for the first time in a long time, he is well out of his comfort zone. "For me, the biggest challenge fishing in Norway was the uncharted waters. When I'm in the Bering Sea, I know the area and geography pretty much like the back of my hand. Fishing in Norway was like a new map to learn."
Norwegian fishing is in his blood. Perhaps Sig's DNA will come to the rescue.
Article continues below advertisement
Mandy is a new mom, which could bring an all-new set of challenges to an already difficult situation. Evidently her husband Clark, who is also a crab fisherman, will be joining her on this new adventure. Their daughter, Sailor, will be taken care of by Mandy's mom when they're out in the unfamiliar territory. They'll also be joined by Jake Anderson, "Sig's former right-hand man," who must be taking a break from captaining the FV Saga in order to take advantage of this unique opportunity.
On a personal note, Sig is looking forward to returning to Norway, a place he visited often in his youth. "I've fished in Norway as a teenager, and I enjoyed every minute of it," he said. "We try to visit Norway once a year to see family, but we weren't able to do that with Covid the last few years."
The giddy fisherman went on to say, "It was very exciting and rewarding to go back."
Deadliest Catch: The Viking Returns airs on Tuesdays at 9 p.m. ET on Discovery.