You'll Need to Find Hestu to Increase Your Inventory Slots in 'Tears of the Kingdom'
Your inventory will get pretty stuffed while venturing through 'Tears of the Kingdom.' Find Hestu and exchange some Korok seeds to upgrade it.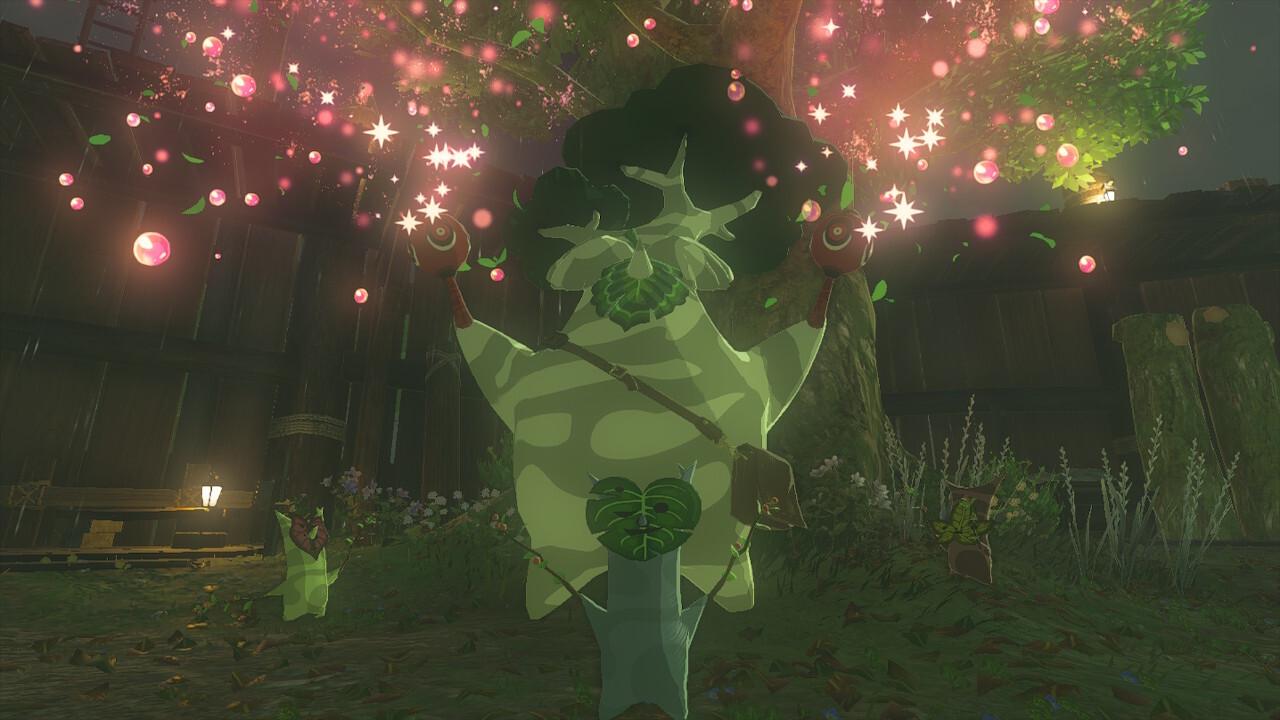 Like in Breath of the Wild, Tears of the Kingdom starts players with limited inventory slots. There are many weapons, shields, and bows to collect, which inevitably makes managing your inventory challenging in Tears of the Kingdom.
In order to better handle your growing list of inventory items, upgrading the number of slots will help you keep a hold of some of your prized possessions.
Article continues below advertisement
The catch is that you must find a giant dancing Korok named Hestu across Hyrule and exchange Korok Seeds with him to get more slots. But finding Hestu can be tricky if you're not well-traveled enough in Tears of the Kingdom, so here's a breakdown of where to find the Korok.
Article continues below advertisement
Where to find Hestu in 'Tears of the Kingdom' locations explained:
You may find Hestu for the first time near Hyrule Ridge, off the main road toward Lindor's Brow Skyview Tower.
Once there, Hestu will ask for a single Korok Seed, rewarding you with an inventory slot between weapons, shields, or bows and a colorful dance. If you have two more Korok Seeds, you can unlock one additional slot before Hestu mentions he'll head east for a "place to relax."
The place Hestu describes is Korok Forest. You must first venture through the Lost Woods or skip the foggy trek by finding a way up from the Minishi Woods chasm within the Depths to reach Korok Forest.
Hestu won't be inside the forest when you get there. To make him appear, help the Deku Tree by clearing the chasm and defeating a Phantom Ganon. After the battle, Hestu should appear in Korok Forest.
Article continues below advertisement
For players following the main questline and leaving exploring for later in the beginning, your first encounter with Hestu will likely happen inside Lookout Landing.
"If you've completed one of the four main storylines already, he's at Lookout Landing now," stated one Reddit user.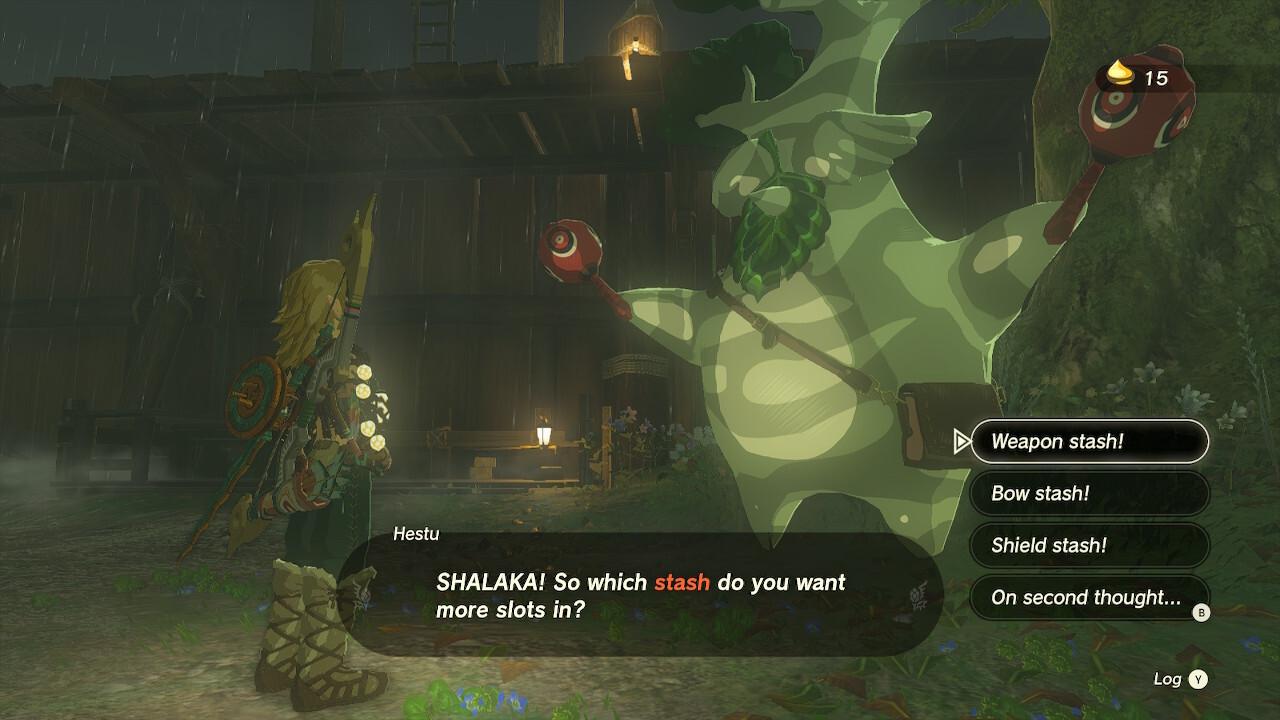 Article continues below advertisement
According to users on the thread, this Hestu location gets triggered after defeating a temple boss. He'll stand near the clothing store and the stable inside Lookout Landing, where you can trade Korok Seeds to expand your inventory.
Tracking down Hestu may be a hassle, but the reward of increasing inventory space is well worth the travel. As long as you visit these spots, you'll have a better time tracking down this Korok.
The Legend of Zelda: Tears of the Kingdom is now available exclusively on Nintendo Switch.