'RHOBH' Fans Still Don't Know Who Bought the Bots Since Part 2 of the Reunion Aired
The 'RHOBH' reunion discussed Garcelle Beauvais' son, Jax, being attacked by several social media bots on his Instagram account. See who is behind it.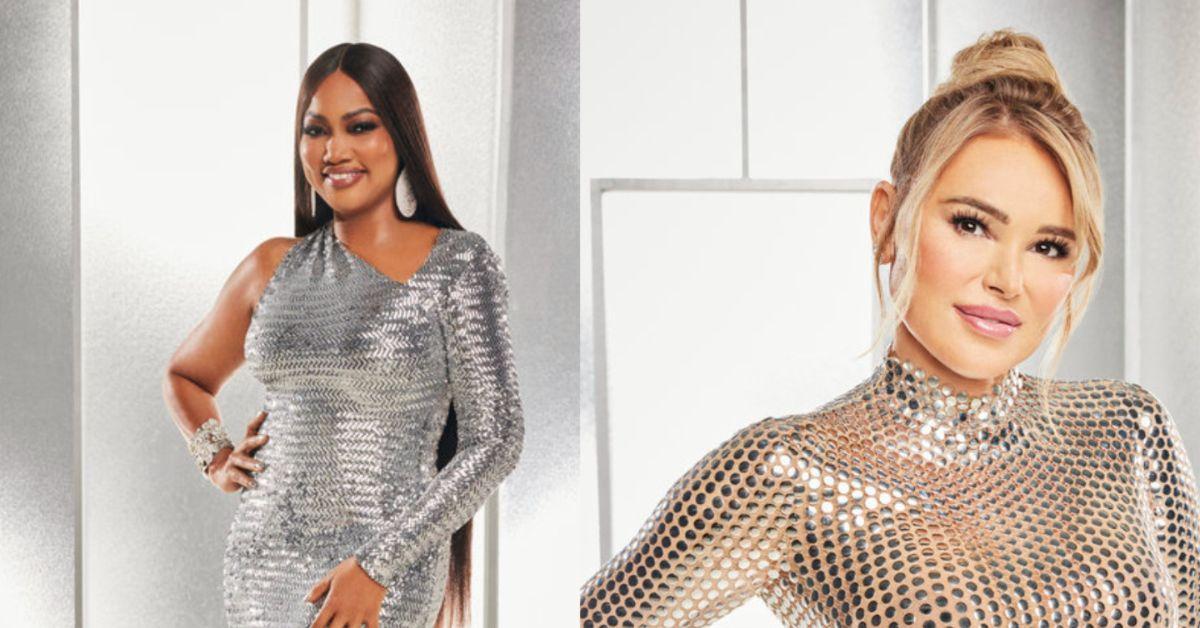 Article continues below advertisement
The two women had been going at it for months online, but an attack on her son was Garcelle's last straw. On Jax's Instagram account, the 15-year-old received multiple racist remarks and violent threats in his comments by social media "bots."
Jax eventually screenshotted some of the comments, and one of them mentioned Diana's name, leaving some fans to believe she was behind the bots, which she vehemently denied at the reunion. So, who bought the bots? And, if it wasn't Diana, could it be another RHOBH cast member?
Article continues below advertisement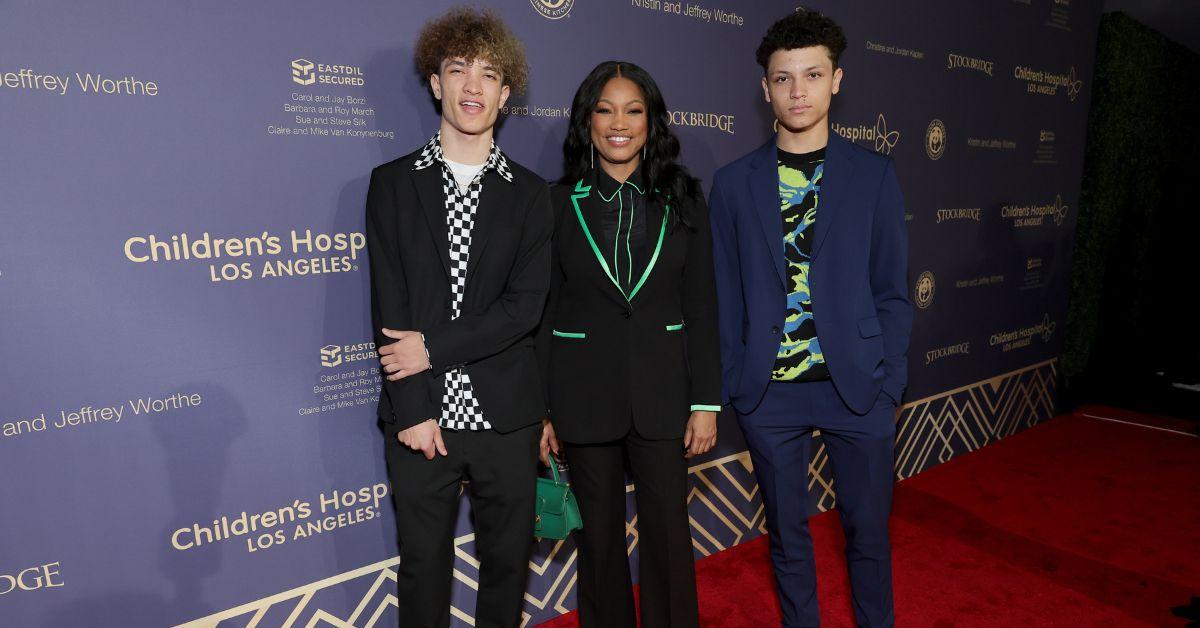 Who bought the bots? 'RHOBH' fans want to know.
After Jax revealed some of the disparaging messages he received from what appeared to be bots, Garcelle released a statement on her own Instagram account. In an August 2022 post, the actress stated that she had been "in tears" over what strangers were saying about her teenage son. She also demanded that those who feel personally attacked by the show "leave our kids alone!"
Article continues below advertisement
Several months after her post, Andy Cohen asked Garcelle and Diana about the online comments at the RHOBH reunion. Diana used the platform to share that she didn't consult with any company to bring the bots to Jax's account. Nonetheless, Garcelle said she has continued looking into the situation and recently hired investigators to track the people behind the bots. Diana responded by saying she wanted to "get to the bottom" of who hired the bots and wanted to get "justice for Jax."
Article continues below advertisement
Garcelle shared that she appreciated Diana filing a lawsuit and hoped they would figure out who was behind the bots in the near future. However, Diana addressed the situation after Andy and the cast moved on to another topic. Diana's eagerness to clear her name was something many fans noticed, and some said it made her look even more guilty.
"Why did Diana immediately go back to defending she wasn't behind the bots when they were fully moved on?" one fan asked on Twitter. It makes her look ten times more guilty that she's going so hard to clear her name."
"Diana has relentlessly went after Garcelle on social media," another user noted. "She cannot be shocked that Garcelle had even the smallest consideration that she might have been behind the bots."
Article continues below advertisement
Some 'RHOBH' fans also think Lisa Rinna and Erika Jayne could've bought the bots.
While Diana was always a suspect in the RHOBH "bot-gate," some fans don't think she acted alone. In addition to Diana, viewers are giving Lisa Rinna and Erika Jayne the side eye due to their separate issues with Garcelle. Erika and Lisa blamed Garcelle's bot investigation for causing "division" in the group. However, the Jamie Foxx Show alum's issues with them began several months beforehand.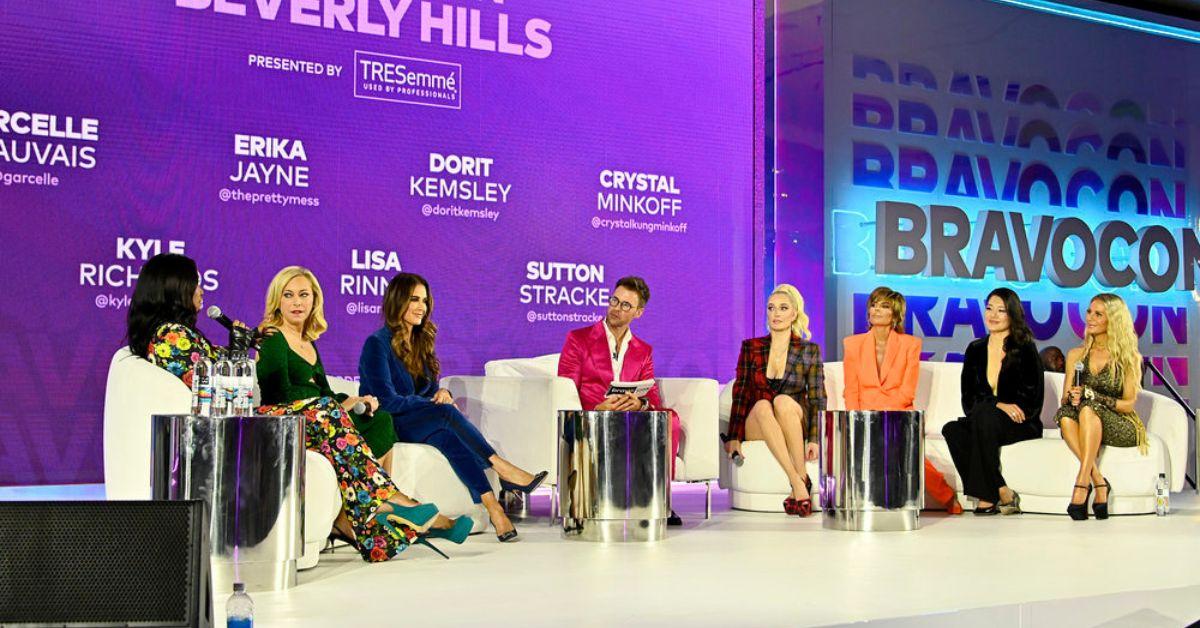 Article continues below advertisement
Garcelle and Erika's drama resurfaced in April 2022. At the time, Erika posted a video of Garcelle's memoir, Love Me As I Am, in the trash next to other items like an old house phone. However, Lisa admitted at the reunion that she was actually the one behind the viral Instagram story, not Erika.
Lisa shared on stage that she threw Garcelle's book away after she saw a passage discussing her daughter, Amelia Hamlin's, eating disorder. The former soap opera actress said she and Garcelle had vowed beforehand not to discuss each other's children. Although Garcelle agreed to take the parts about Amelia out, Lisa already shared the video of her throwing away the book in a separate RHOBH cast group chat.
Article continues below advertisement
Erika decided to post the video after she saw Garcelle use a scene of her confronting Erika on RHOBH to promote the book. While Erika wasn't the one who trashed Garcelle's memoir, some fans believed she and Lisa could've worked with Diana to harm Garcelle's family.
"Them having a separate group chat without Garcelle speaks volumes," one user tweeted.
"Not a separate group chat without Garcelle," another added. "And people wonder why Garcelle feels alienated from this group. Why she feels they could be behind the bot attack."
Tune into new episodes of The Real Housewives of Beverly Hills Wednesdays at 8 p.m. EST on Bravo.