'That '90s Show': Who Does Leia End Up With? Callie Haverda Talks Team Jay vs. Team Nate (EXCLUSIVE)
Does Leila choose Jay or Nate? In an exclusive interview with 'Distractify,' Callie Haverda, Ashley Aufderheide, and Maxwell Acee Donovan weighed in.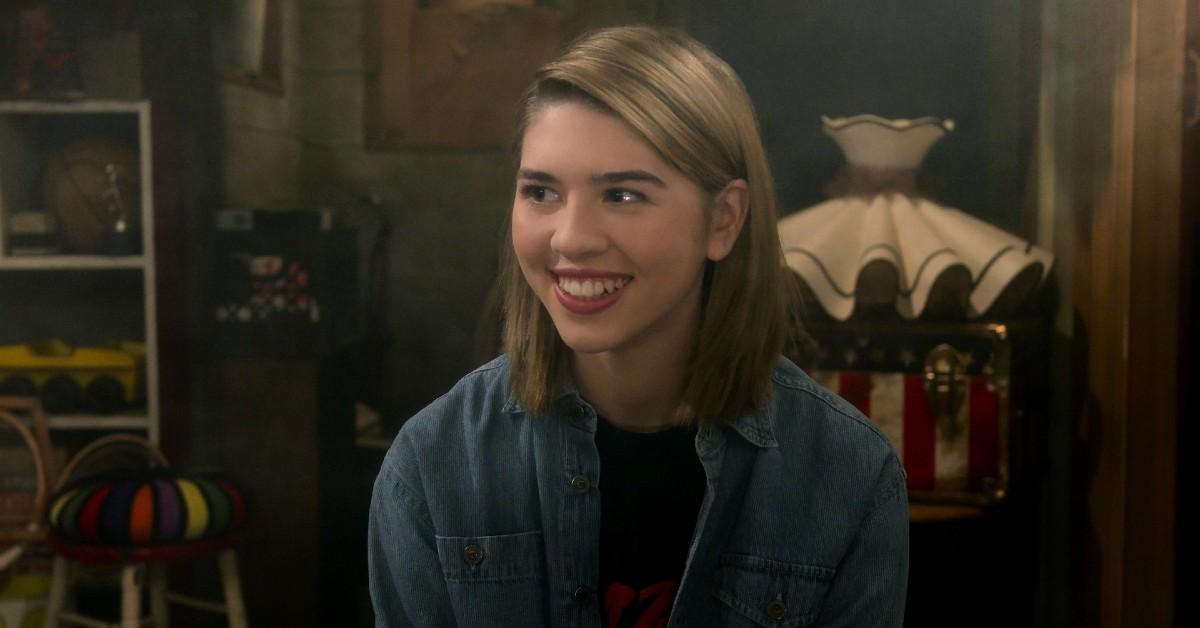 Spoiler alert: This article contains spoilers for That '90s Show.
According to Netflix, "sex, drugs, and rock 'n' roll never dies, it just changes clothes." The streamer is referring to its highly anticipated (emphasis on high) That '70s Show reboot, That '90s Show, which introduces viewers to a new batch of rowdy Point Place, Wis., teens.
Article continues below advertisement
The spinoff series centers on the adventures of Leia Forman (Callie Haverda), the high school–aged daughter of OG characters Eric Forman (Topher Grace) and Donna Pinciotti (Laura Prepon). (Yes, she's named after Princess Leia.)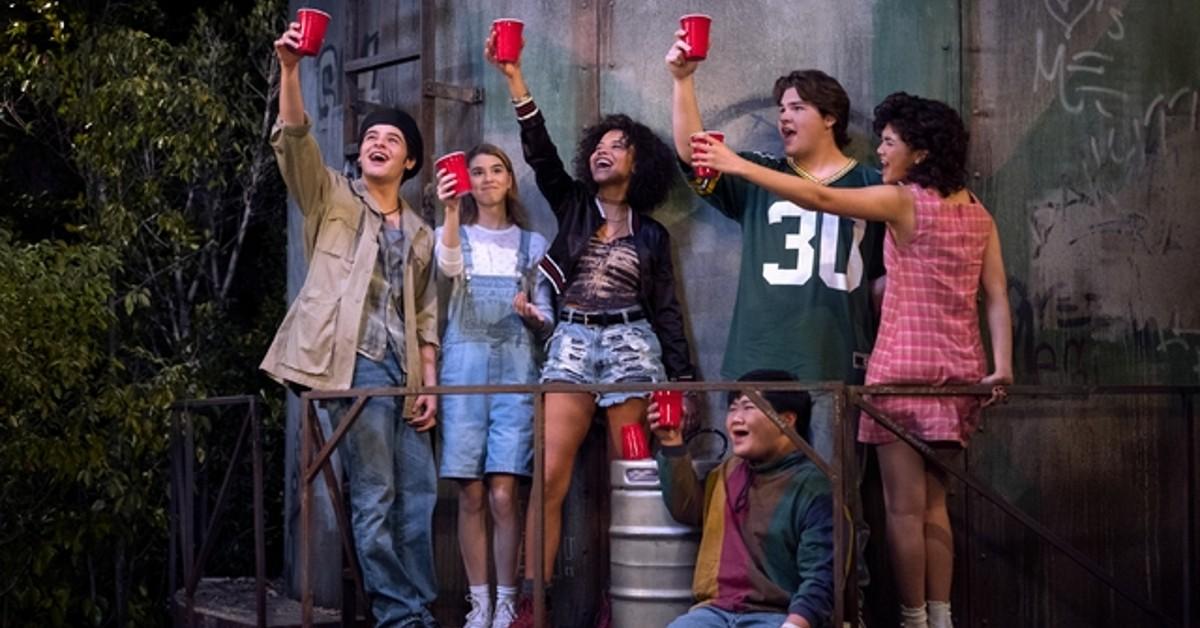 Article continues below advertisement
While visiting her Grandma Kitty (Debra Jo Rupp) and Grandpa Red (Kurtwood Smith) in Wisconsin, Leia meets their rebellious teen next-door neighbor, Gwen (Ashley Aufderheide), who encourages her to stay in Point Place for the summer of 1995. After some back-and-forth between Eric and Donna, they agree to let her stay, which therefore opens the famed basement back up to an intrusive group of "dumba--es" (which Kitty is thrilled about).
Naturally, the group is jam-packed with cuties, and Leia can't help but find herself crushing, like, hard. So, who does Leia wind up with at the end of Season 1? The answer is complicated.
In an exclusive interview with Distractify, Netflix stars Callie Haverda, Ashley Aufderheide, and Maxwell Acee Donovan dished on the Season 1 love triangle.
Article continues below advertisement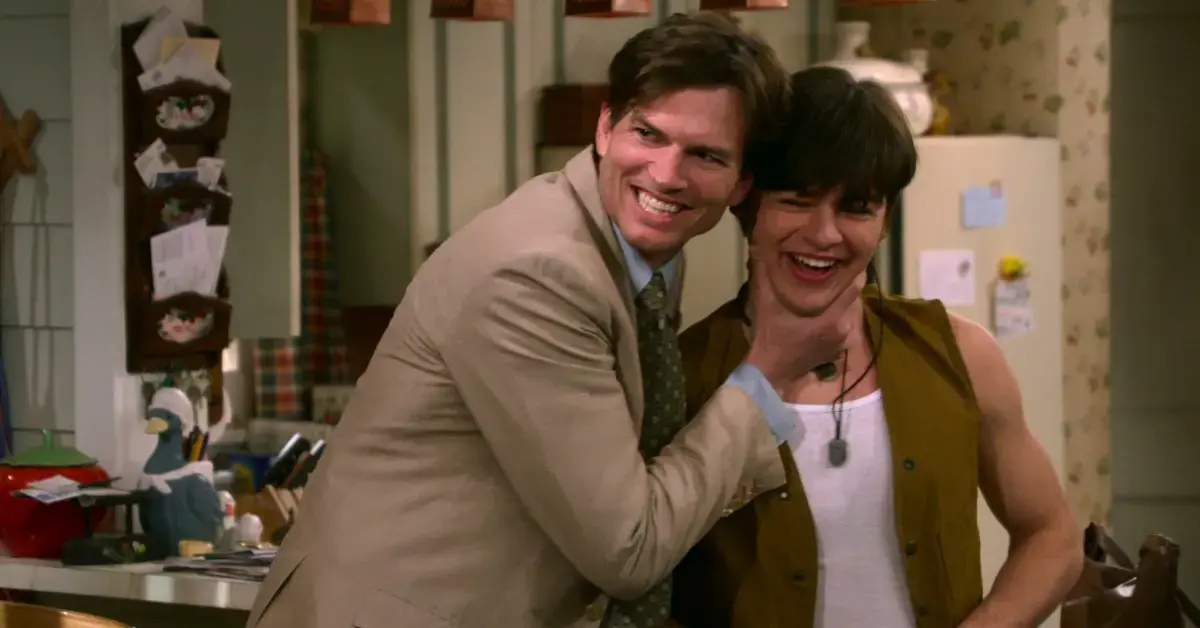 Who does Leia end up with in 'That '90s Show'?
In Episode 1, titled "That '90s Pilot," naive Leia meets suave player Jay Kelso (Mace Coronel). Yes, he's Michael Kelso (Ashton Kutcher) and Jackie Burkhart's (Mila Kunis) son, as the two on-and-off characters rekindled their relationship after That '70s Show ended.
It all starts with Jay's flirty introduction: "Hey, new girl." From there, the two hormonal teens experience ups and downs that challenge their feelings for each other.
Article continues below advertisement
In Episode 4, titled "Rave," Jay and Leia play mind games, each hoping that the other will break down and make the first move. And while both characters admit their intense romantic feelings by the time the credits roll, they find each other on different pages. They reluctantly decide to move forward as "just friends" ... until they kiss on Leia's 15th birthday in Episode 6, "The Birthday Girl." It's Leia who makes the first move, smooching Jay in her bedroom, which catches the notorious heartbreaker by surprise.
Article continues below advertisement
Though the lovebirds decide to embark on a romance, the fact that Leia lives in Chicago rubs Jay the wrong way. The fear that long distance won't work eats at him, inevitably causing him to cut their budding relationship short.
Enter Gwen's half-brother, Nate (Maxwell Acee Donovan). He may be a doofus jock, but he's got a big heart, which only beats for his practical, scholarly girlfriend, Nikki (Sam Morelos).
It's obvious that Nikki has Nate happily whipped, but things take a turn when she starts spending a chunk of her time prepping for the SATs and focusing on her future. Not only is Nate anxious that Nikki will "leave him behind," but he's spooked when she can't promise him that they'll be together forever.
"The future's not set. There's no fate but what we make for ourselves," she tells him in Episode 7, "Boyfriend Day One," quoting Terminator 2: Judgment Day. Sadly, this doesn't comfort Nate.
Article continues below advertisement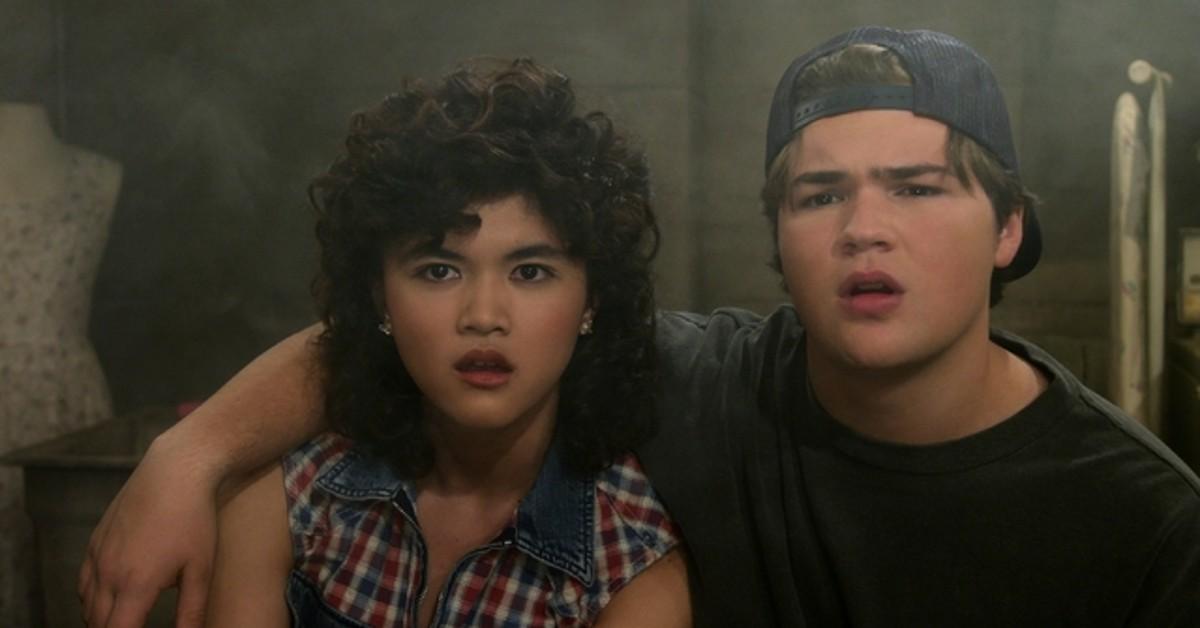 By the end of the season, both Nate and Leia are struggling romantically, which strangely pulls them together. While Jay and Nikki are realists, Leia and Nate are hopeless romantics.
Leia and Nate bond over this realization in the Formans' kitchen during Episode 10, "Kids in America," discussing how powerful true love can be. As they talk about the magic of "finding that special person," the two dreamers gaze into each other's eyes before almost locking lips. (They're rudely interrupted by Gwen.)
Article continues below advertisement
By the end of the season finale, Jay realizes that he's made a huge mistake and begs for Leia's forgiveness.
After she admits that she's feeling confused, Jay pulls Leia in for a gentle kiss, which ultimately makes her even more confused.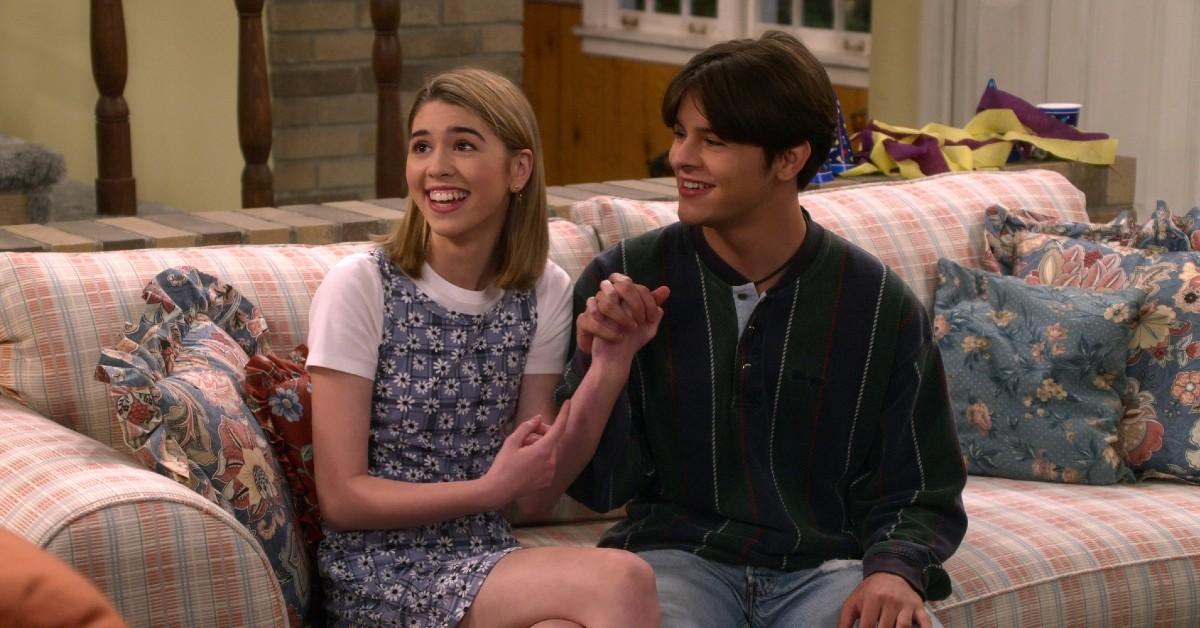 Article continues below advertisement
In the end, she doesn't really take him back. In fact, she doesn't technically wind up with anyone. But what does this mean for Leia and Nate?
Speaking exclusively with Distractify, Callie Haverda shared her thoughts on Leia and Nate's tender moment.
"I think whenever people are in similar situations, they kind of come together, and things can spark and things can happen," she said, referencing Leia and Nate.
"I think she's kind of ready to take a break from all of that at the end of Episode 10. And I'm ready to see her kind of, like, grow on her own a little bit before she jumps into something with somebody. ... I'm Team Leia," she added.
As for Ashley Aufderheide, well, she's fully Team Nate.
Article continues below advertisement
"I was thinking, you know, what would Gwen think about this? Because Leia is her best friend and Nate is her brother, and she obviously loves the two of them," Ashley began. "And so I feel like Gwen would be supportive [of Leia and Nate], because also, she thinks Jay is kind of off his rocker. ... I think whatever would make her brother and her best friend happy she would like."
"Gwen just wants whatever is best for Leia, but I think she would be Team Nate," Ashley concluded.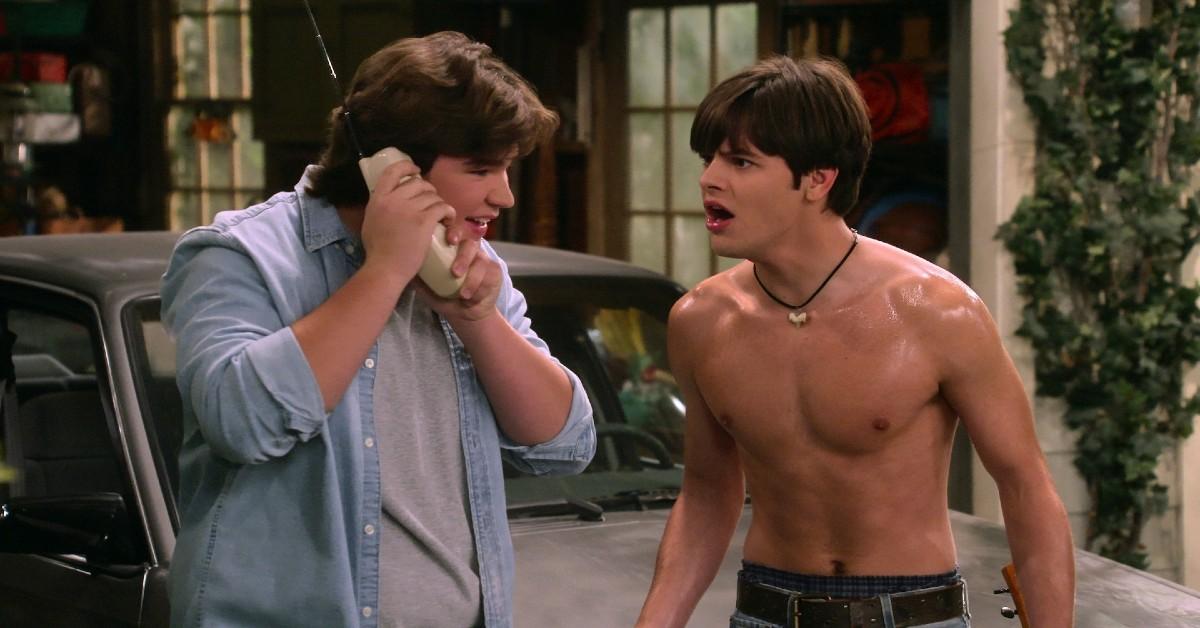 Article continues below advertisement
Maxwell Acee Donovan also weighed in, and he appears to be a bit biased. (We don't blame him.)
"I think both Nate and Leia are really sweet. And so that would be a really interesting relationship to explore. But on the other hand, I love the relationship between Nate and Nikki. And so, however this goes, it's gonna be a little messy," Maxwell told us before confirming that he's Team Nate.
"[Nate and Nikki are] just not quite on the same page, even though they're, you know, totally crazy about each other. But they're all so young that it's hard to predict where that would go," Maxwell continued. He went on to discuss the big almost-kiss between Leia and Nate.
"I think he's, in that moment, realizing, 'Oh, there is someone out there who would be on the same page as me.' And so I think he just sort of gets completely lost in that moment," Maxwell concluded.
There you have it. It's looking like nobody is Team Jay.
So, are you Team Jay or Team Nate? Or are you simply Team Leia?
That '90s Show is currently streaming on Netflix.