Wait, so Was Charles Actually Texting the Killer in 'Only Murders in the Building'?
Wait, so who was Charles actually texting in 'Only Murders in the Building'? It certainly wasn't Detective Williams. Was Charles texting Bunny's killer?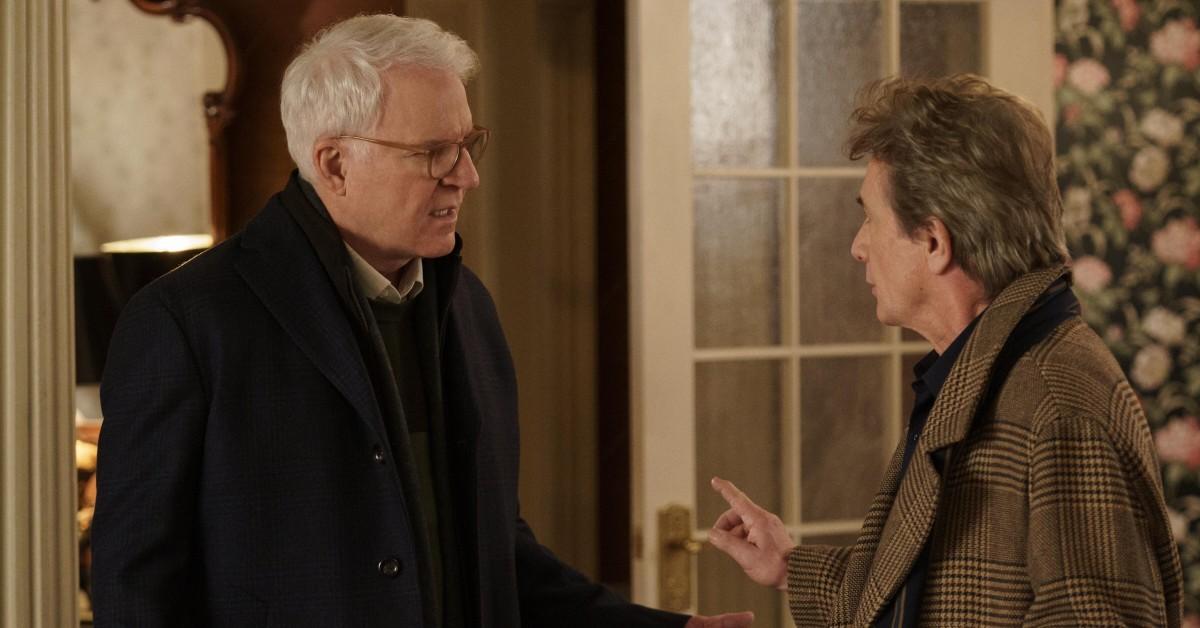 Spoiler alert: This article contains spoilers for Only Murders in the Building Season 2, Episode 6 on Hulu.
Charles (Steve Martin) discovered to his horror that he had been corresponding with two murderers on Only Murders in the Building Season 2, Episode 6. He thought that the number he was texting belonged to Detective Williams (Da'Vine Joy Randolph). However, Detective Kreps (Michael Rapaport) reveals new information that proves the number isn't hers.
So who is Charles texting?
Article continues below advertisement
Mabel (Selena Gomez), Oliver (Martin Short), and Charles conclude that Charles had actually been texting Bunny's (Jayne Houdyshell) killer. They try to set up a trap to catch the killer, but their scheme ends up exploding in their faces with a cloud of glitter and frustration.
Who is Charles texting? It's not Detective Williams — she's out on maternity leave!
After Mabel texted the number that Charles thought was Detective Williams's cell, the person on the other end of the line asked the crime-solving trio to meet up at a designated spot to drop off the evidence they had found. (Suspicious.)
Detective Kreps explained that the number couldn't possibly belong to Detective Williams because she was out on maternity leave in a different state!
Article continues below advertisement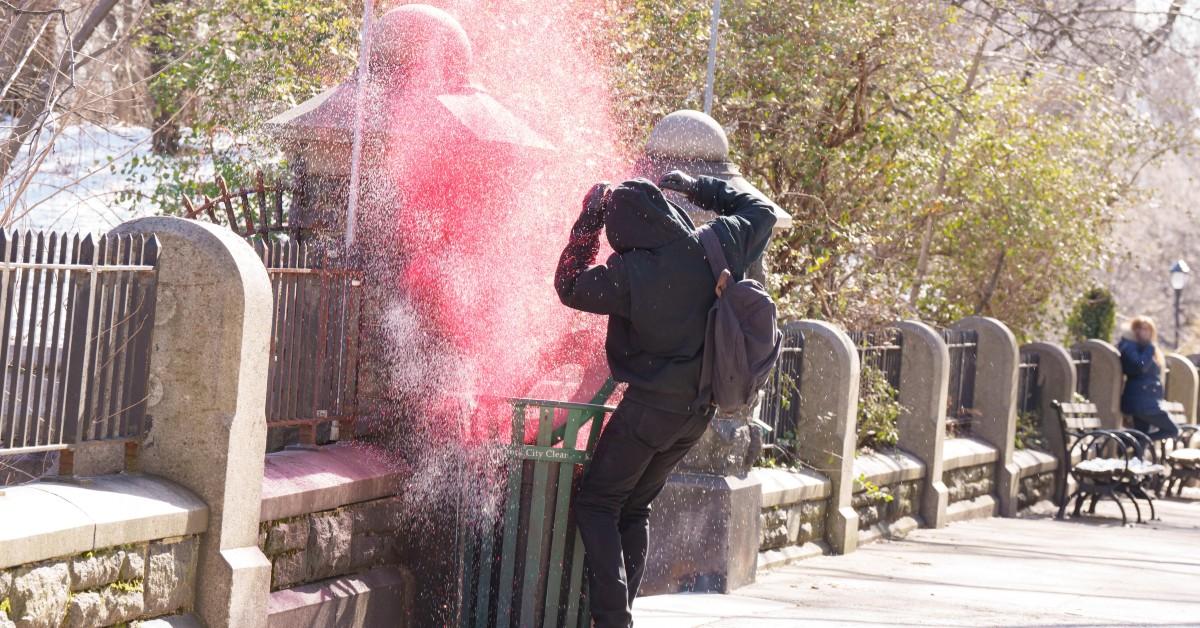 So who is on the other end of the line? The suspect falls right into Oliver's glitter-bomb trap. Unfortunately, Mabel, Oliver, and Charles were too busy discussing Charles' bloodthirsty girlfriend to notice.
However, they do manage to get a look at the suspect before they run off in a haze of glitter. The man or woman is tall and thin, and able to run away rather quickly.
Article continues below advertisement
Although Mabel's girlfriend Alice's (Cara Delevingne) re-creation of Bunny's murder scene was incredibly off-putting to say the least, it does give her an alibi.
There was simply no way she could be the face under the black hoodie because Mabel ran away from her to the train station, where she ran straight into the suspect, covered in glitter.
Article continues below advertisement
It can't possibly be Teddy Dimas (Nathan Lane). Teddy is shorter than the glitter-drenched suspect. At this point the three most feasible possibilities are the father of Nina's child, Howard (Michael Cyril Creighton), or Theo Dimas (James Caverly).
Nina's baby daddy would have the strongest motive. He could've stabbed Bunny to ensure that Nina would take over as the new board president of the Arconia.
Howard and Bunny weren't exactly besties, but the show hasn't given us a reason why he would actually want to murder her. The same goes for Theo — at this point we're only adding him to the list of suspects based off of his build alone! However, there is one other possibility.
Article continues below advertisement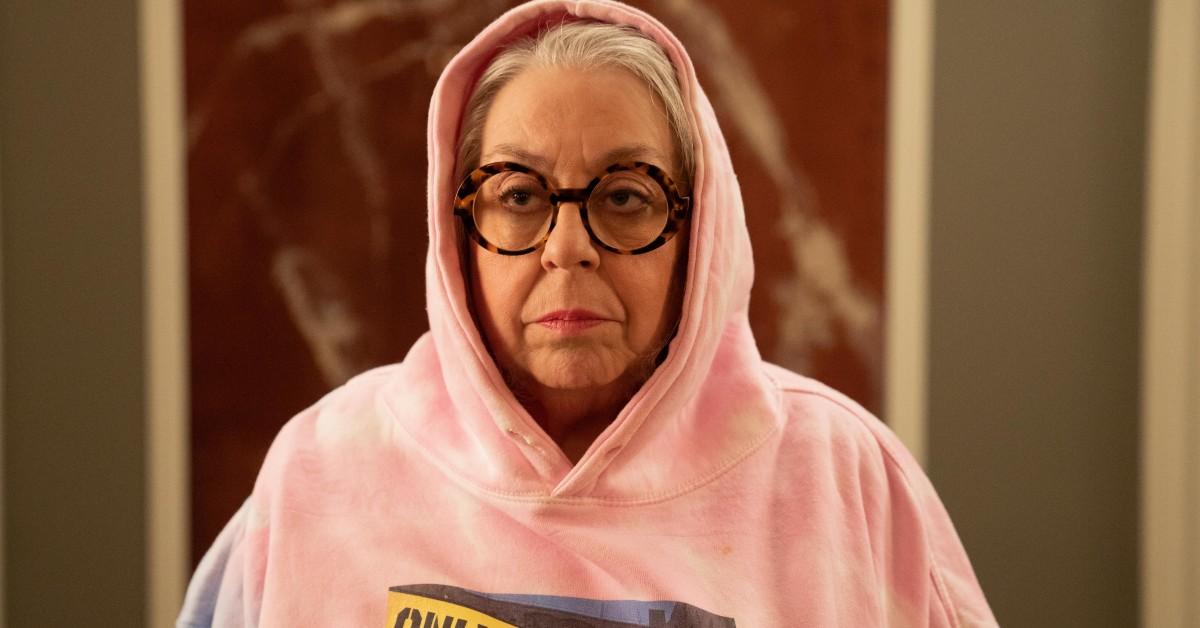 One other man that definitely matches the build of the suspect was Bunny's waiter Ivan (Ariel Shafir) at the Pickle Diner. The question is, why would Ivan want to kill Bunny? The two seemed to have a friendly rapport and Ivan thought of Bunny as one of his regulars.
On the last day of Bunny's life she left Ivan a sizeable tip. She encouraged Ivan to follow his dream. Ivan was spotted returning the money to Bunny's apartment. So he knew where she lived.
Could Ivan have killed Bunny to get more of her money? Was it simply a horrible accident? Everyone's eyes are on Alice, but we think Mabel, Oliver, and Charles really need to return to the Pickle Diner for more intel! That is, if Mabel isn't arrested again first!
New episodes of Only Murders in the Building drop Tuesdays on Hulu.